Last week Thursday was the Hawaii Pre-Travel testing program launch day. So, how did things for on the first couple of days? As you can imagine, things are kind of a mess, which was expected.
Hawaii Pre-Travel Testing Program Launch Day One
On the very first day of the program, approximately 10,000 people made their way to the islands. Of those, a reported 1,400 didn't get tested and didn't have a test exemption. That's around 14% of people that didn't get tested before boarding their flight.
Now, the current US positivity rate is at about 5.4%. If we take that and apply it to those not tested, we get 76 potential infections. Then, if we look at those that did get tested and apply Lt. Josh Green's assumptions on incorrect testing rates and we get another 93 potential infections. Another 120 or so people presented results from non-approved test partners.
Of the above arrivals, about 1,000 flew into Kona. As you'll recall, the Big Island requires a second test upon arrival. Of those thousand, no one tested positive, nor did anyone refuse the second test. It's worth noting, though, that if you refuse a second test on arrival on the Big Island, their practice is to arrest you.
Regardless of where you arrived, long lines and waits were the name of the game. Kahului was particularly bad with waits extending up to two hours. State officials attribute this to multiple flights arriving one after another.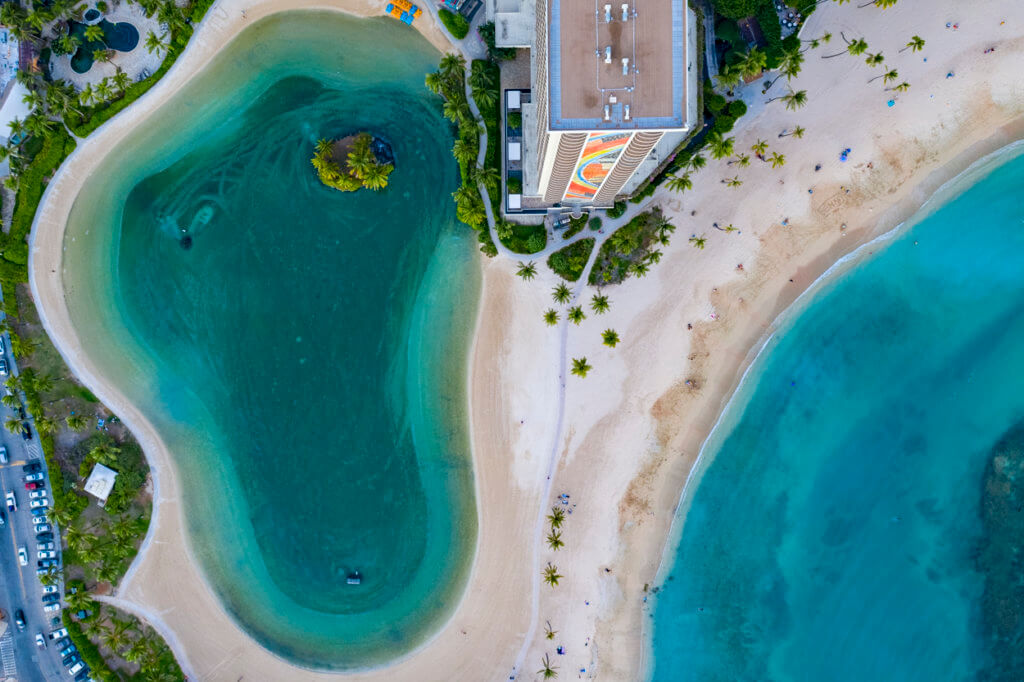 Day Two
The last day data is available for so far is the second day of the program, Friday. On that day about 7,800 people arrived in the islands. Unlike for Thursday, though, the state does not provide statistics on testing. They did say, however, that incorrect tests continue to be a problem, while some continue to arrive without test results.
Ongoing Issues
Part of the reason for the incorrect test results is the confusion among visitors on where to get a test. I created a comprehensive guide covering where to get a test, among other things, the other day, though some are better options than others. What's more, confusion and lack of adequate testing capacity at approved partners continue to be issues too. For its part, the state claims more partners are on the way.
Crowding and social distancing were prominent issues during the first couple of days too. The state attributes this to "learning the ropes" and to arrival times. The State DOT is in talks now with airlines to stagger arrival times more, though this will likely be a tough ask. Especially since departures to Hawaii are timed to take advantage of feeding flights too.
American's Testing Policy
The other day, Gary Leff wrote a post on American Airline's testing policy. Interesting, if you use their in-airport test supplied by CareNow, American gets access to your results. And, if you test positive, they'll proactively cancel your ticket, pull your bags, and ban you from flying for two weeks.
I have mixed feelings about this policy. On the one hand, American is taking great care to protect its crews and passengers from unnecessary exposure. However, can you imagine if you're connecting in DFW and get stuck there for two weeks?
The Ugly Truth
Though State officials continuously downplay the risks, there are substantial risks present in the program. For one, those 1,400 people mentioned at the top of this post? They all need to quarantine. Yet, we know the state puts almost no effort into ensure these people do quarantine. State auditors even said so themselves. In fact, a very tiny fraction of people that break quarantine ever get caught.
What's more, the comment section in Gary's post provided some rather disturbing insights. There are people out there that are fudging their test results. And because the state's testing program has passengers submitting their results themselves rather than obtaining them directly from the partner, there's no way of ensuring their validity. After all, it isn't difficult to alter an electronic document.

Travel-Derived Infection
On Saturday, Kauai reported its first new case of COVID in some time. This particular case is attributed to inter-island travel and is the likely cause of a case of community spread too. That second case, though, is currently awaiting test results to confirm. Either way, it's a reminder that there continues to be significant risks resulting from travel.
Hawaii Pre-Travel Testing Program Launch, Final Thoughts
Again, there's no doubt that Hawaii needed to reopen for travel. However, I still think the pre-travel test program is woefully inadequate. My top concern, of course, is the lack of proper quarantine controls. I still think there should be a government-operated quarantine facility with strict controls.
Beyond quarantine issues, though, how did officials not think to ask airlines to stagger arrivals? Obviously, having multiple flights arriving around the same time always presents issues for screening. Whether that be for COVID or for customs (in the case of international flights). That, to me, is common sense and should've been thought of early on. But, it speaks to the level of thought and preparedness our officials have. And it's also by I'm so concerned about the effectiveness of this program.
Though this won't change the minds of people that think the virus is a hoax, I plead that everyone do their part. Wear a mask, practice social distancing, and stay home if you're not feeling well. If we ALL did this, I'm sure the entire world would be better off right now.