Thus far, the 2022 Central Pacific Hurricane season has been fairly quiet. Thus far, only one storm approached the islands – Tropical Storm Darby. It fell apart and passed to the south of us, but it did generate insanely big waves. The result? Hawaii slammed by historic surf.
The former Hurricane Darby passed well to the south of the Hawaiian Islands as a tropical storm and then a tropical depression beginning this past Saturday. While the storm didn't pose a threat to the islands, it did generate monumental waves, triggering a high-surf warning for all south-facing shores. Naturally, this caused problems throughout the islands.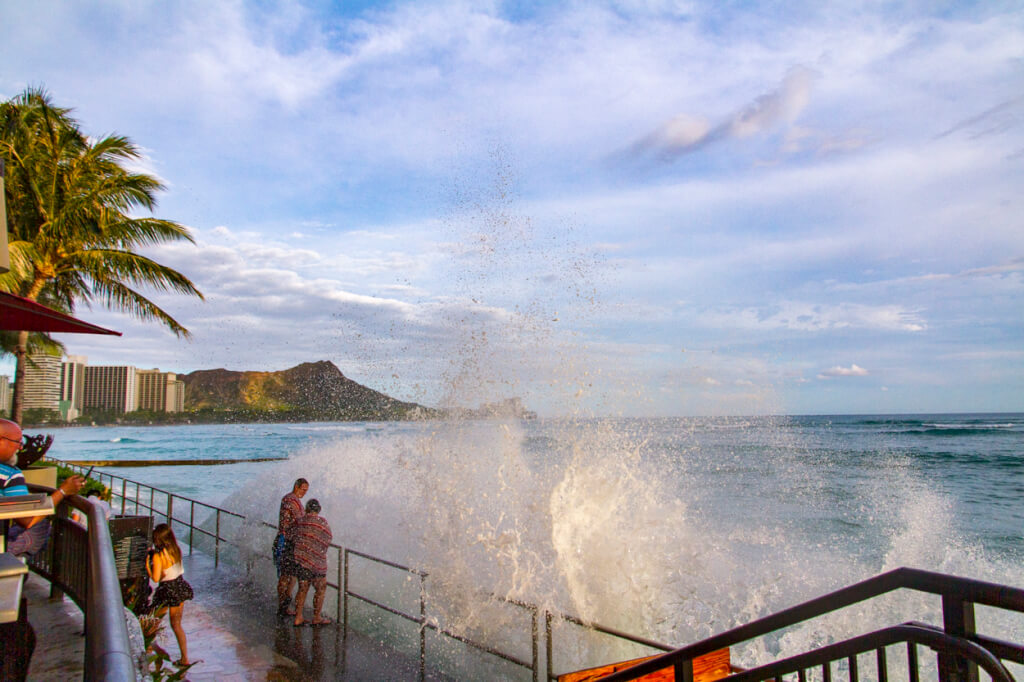 Hawaii Slammed by Historic Surf
The high surf warning went into effect on Saturday, July 16, and runs through today. Peak wave heights reached 18 to 24 feet on Sunday, decreasing to 15 to 20 feet today. The high surf warning expires tonight at 6 pm. At minimum, forecasters said to expect dangerous conditions along the southern coasts, especially for mariners. But that's not all that happened. No, the impacts the waves had on land were quite a bit more significant that one would've expected.
For example, on Kauai, Hoone Road in Poipu from Kuai Road to Pee Road is closed until further notice thanks to dangerous conditions and damage to the road. Similarly, roads on other islands, including a major highway on Oahu, closed. The Hawaii Department of Land and Natural Resources also closed a number of beaches and parks, including Hapuna State Recreation Area, Kua Bay, Kekaha Kai, Kaiwi State Scenic Shoreline, and the Keawa'ula section of Ka'ena Point State Park.
Hawaii news outlets reported on other incidences. For example, in one case, the historic surf wiped out a wedding recption, while another engulfed entire multi-story townhomes. Crazy.
Hawaii Slammed by Historic Surf, Final Thoughts
These waves are crazy, but it could've been worse. Days earlier, Hawaii experienced king tides, which cause problems of their own. Can you imagine what would've happened if the storm-generated waves impacted Hawaii at the same time as the king tides? Well, hurricane seasons isn't over yet – it ends on November 30, while another set of king tides are expected on August 10 and 11.
Did you see Hawaii's historic surf this past weekend?