Last week Hawaiian announced its initial A321neo routes.  But days later they released additional details on the Hawaiian A321neo fleet plans.
Last week, Hawaiian revealed the first three routes they'd operate their new A321neos on.  And as expected, these routes are all secondary routes between Kauai, Maui and the Big Island, and the U.S. West Coast.  However, during their second quarter earnings call, Hawaiian provided further details about its As321neo fleet.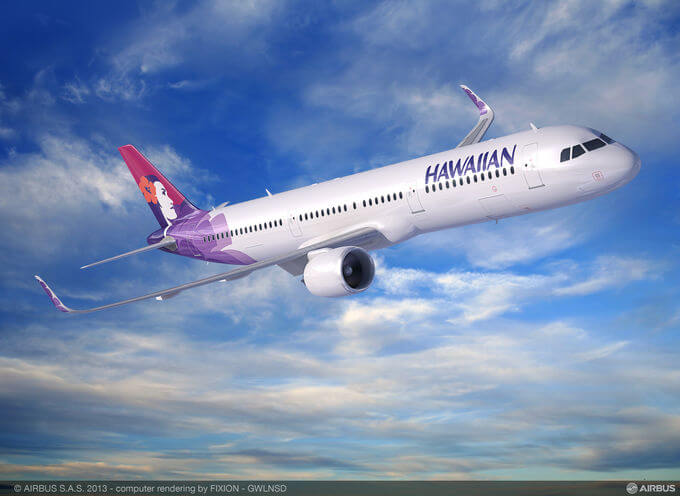 Grow & Replace
As nearly everyone had predicted, Hawaiian will be using the A321neo to grow capacity and replace aging aircraft.  It's easy to see from the initial routes that Hawaiian will likely focus on direct service between the U.S. mainland and neighbor islands.  This is an area they've been lagging in recently, especially with competitors like Alaska Airlines, United, etc.
In terms of replacement, as we already knew, the A321neos will be replacing Hawaiian's aging fleet of 767-300ERs.  Currently, Hawaiian has 8 of these aircraft in their fleet, plus another 10 in storage.  And of the 8 aircraft still in-service, there are two different configurations.  Version 1 seats a total of 252 passengers with 18 in first and 234 in economy.  Version 2 seats a total of 259 passengers with 18 in first and 241 in economy.  Meanwhile, the A321neos will seat only 189 passengers in a three class configuration with 16 in first, 45 in Extra Comfort, and 128 economy.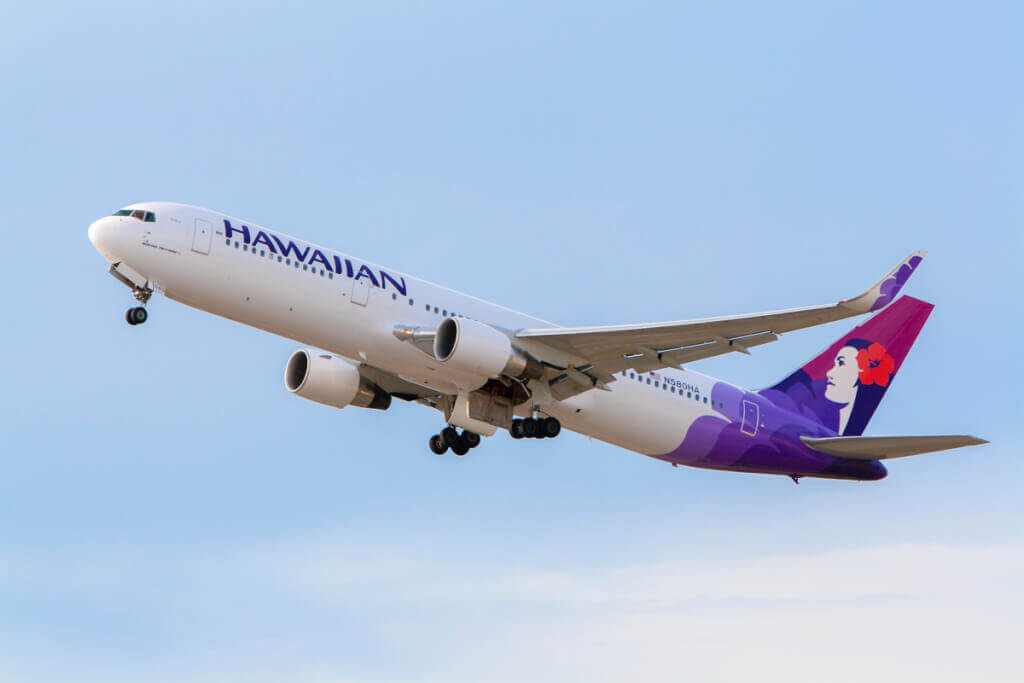 If Hawaiian were to replace 767s with A321neos on a 1:1 basis, then that would absorb 8 of the 18 aircraft ordered, leaving 10 for expansion.  But doing so also mean a reduction in capacity.  And that's pretty hard to imagine, as routes currently served by the 767, like Phoenix, are usually quite full.
Hawaiian A321neo Fleet Plans Final Thoughts
While we now have confirmation on Hawaiian's A321neo fleet plans, there's a lot we still don't know.  There are many different strategies the airline may adopt when deploying these aircraft.  Personally, I still think these aircraft will primarily be based on the neighbor islands for service to the west coast.  And aircraft based on Oahu (if any) will be used to serve thinner routes, such as Papeete.
But, I don't think A321neos will necessarily replace 767s directly, especially those on Oahu routes.  Perhaps routes that see high loads will instead be up-gauged to an A330.  This is especially true as Hawaiian adjusts its long-haul fleet utilization and begins receiving its A330-800neos in two years.  What will ultimately happen, though, remains to be seen.  We'll just have to see how this all plays out over the next two-ish years.