Last week was an unusual one for Hawaiian Air customers traveling within the islands. That's because Hawaiian Air had mass cancellations due to a shortage of Boeing 717 pilots. However, they made some smart swaps to get their customers to their destinations.
No, Hawaiian Air's crews aren't being overcome with COVID. According to Hawaii News Now, the issue at the airline comes down to training. Specifically, the airline is experiencing difficulties with its Boeing 717 simulators. As a result, pilots are unable to conduct their annual training and, thus, can't get recertified. The result, of course, is a meltdown of their inter-island schedule.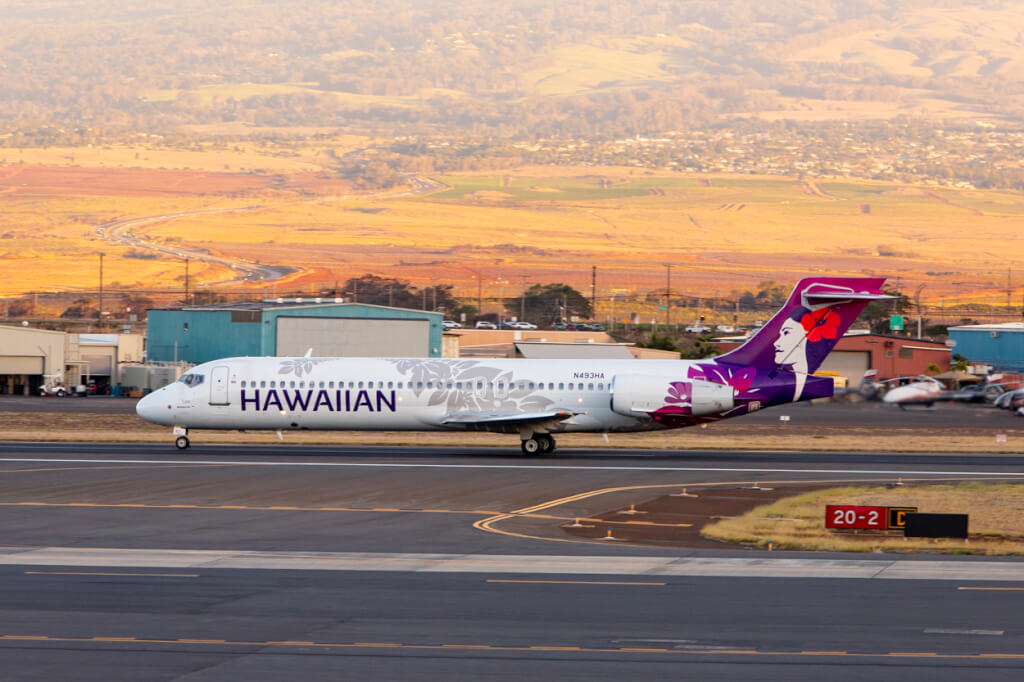 Hawaiian Air Mass Cancellations
Ok, meltdown might be a bit of an overstatement. As of last Thursday, Hawaiian was canceling only 19 inter-island flights per day. Many of the flights that were operated, however, were done so by much larger jets than normal. In fact, last Thursday, Hawaiian operated 36 flights between Honolulu and Kahului. Of those flights, 28 were operated by Boeing 717s and seven by their Airbus A330-200s. In total, 11 flights didn't operate as planned, most of which were in the afternoon and evening.
Over in Kona, Hawaiian canceled just four flights and didn't make any substitutions. I guess load factors were low enough that they re-accommodated everyone on existing flights. Meanwhile, on the other side of the island, Hilo saw just one cancelation and no substitutions as well. Over on Kauai, Lihue got three cancellations on Thursday with no substitutions too. All of these cancelations, like Maui's, involve flights to/from Honolulu.
Hawaiian's Boeing 717s have a capacity of 128 passengers, including 120 in economy and Extra Comfort, and eight in first. On the flip side, their A330s hold 278 passengers including 192 in economy, 68 in Extra Comfort, and 18 in First. That means, for Honolulu – Kahului, despite the lower frequency, Hawaiian gained a net of 538 seats.
Final Thoughts
I suppose Hawaiian is lucky it isn't operating its full schedule yet. Service hasn't resumed on many Asia and Oceania routes, including Brisbane, Haneda, and Aukland, among others. This likely meant that finding spare A330s wasn't too difficult for them. Makes you wonder, though, how things would've gone if they were back to their full schedule? At any rate, I'm glad they got things to work for them.