For some time now, some travel industry experts have been hoping to develop China into a new source of visitors.  And, as a result, airlines began opening new routes there.  But now, Hawaiian Airlines is ending Beijing service as visitors haven't materialized as was hoped.
On Tuesday, August 21, Hawaiian Airlines announced that they'd be ending their service to Beijing.  Well, sort of.  The Airline states that they are merely suspending service to the Northern Capital for the time being.  However, Hawaiian doesn't speculate when it may restart its service to the Chinese capital city.  They will continue to maintain a strong sales partnership with BEALL, its general sales agent in China, and maintain its China representative office, though.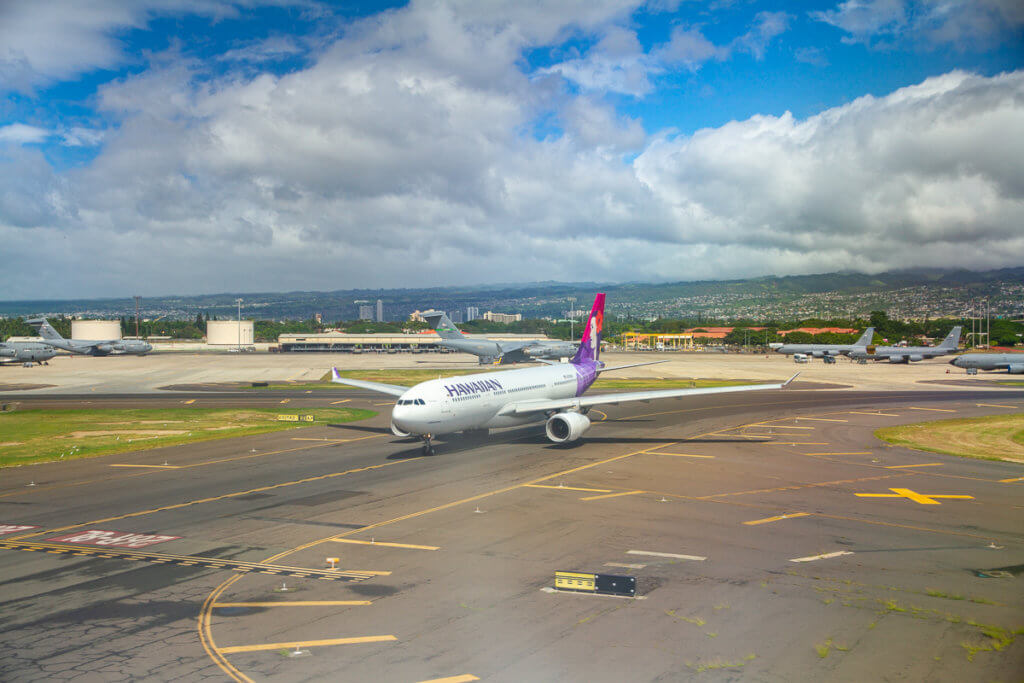 Final Flight
For now, though, flights to Beijing will be ending.  The thrice-weekly flights, which began in April 2014, will end upon the completion of the National Golden Week holiday in October.  The final flight departing Honolulu will be HA 897, which leaves HNL on October 9 at 11:55 pm, and arrives in PEK on October 11 at 5:10 am.  The final return flight will then depart PEK on October 12 at 1 am as HA 898 and arrives back in HNL on October 11 at 5:00 pm.
Alternatives
For those holding tickets for flights after the service end date will receive a full refund for the cost of their ticket.  Alternatively, passengers may choose to change their flights to an earlier date without penalty.  Passengers may also choose travel to Beijing via a one-stop connection with Hawaiian partners Korean Air and Japan Airlines.
Hawaiian Airlines is Ending Beijing Service, Final Thoughts
Honestly, it doesn't surprise me that this route isn't working out.  From what I've heard, the Chinese don't care much for visiting Hawaii.  Our hotels are too old for their liking, among other things.  And, in all fairness, it's not like Chinese tourists are what you'd want anyway.  Most that I've encountered (but not all) are very rude and nasty.  Heck, their own government is even embarrassed by them.  And, their behavior could impact other visitors, which may negatively impact our overall tourism industry.
Whether or not Hawaiian will eventually resume its Beijing route, who knows?  As for the aircraft being used on this route, Hawaiian says they'll redeploy the Airbus A330-200 on another route.  Which?  I'm not sure.  But most likely one which is still served by the Boeing 767.