Now here's an announcement I never thought I'd see – Hawaiian Airlines to offer Starlink Wifi across its mid- and long-haul fleet. Even better, it'll be FREE for all passengers!
For a long time now, Hawaiian Airlines has billed itself as a leisure airline. This, they say, is why they chose a 2+2+2 configuration for their first/business class onboard their widebody fleet. It's also why Hawaiian says they never installed internet connectivity on board any of their planes. That, however, is changing soon.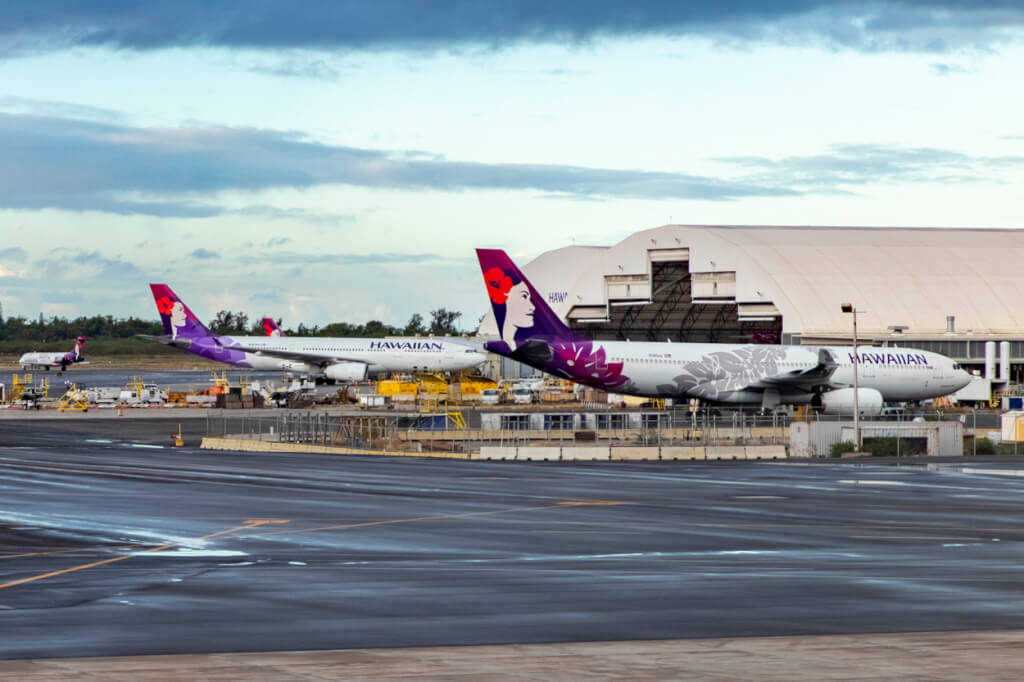 Hawaiian Airlines to Offer Starlink WiFi
According to their press release, Hawaiian Airlines will contract with Space X's Starlink satellite-based internet services to provide guests on all trans-Pacific flights internet connectivity. Specifically, we'll see their Airbus A330s, Airbus A321neos, and Boeing 787-9s (bet you forgot about those) equipped with Starlink's system. What's more, Hawaiian states the service will be free for all! Unfortunately, they will not be equipping their Boeing 717s with the service, though that makes sense since the longest intra-Hawaii flight is only an hour.
So how does Starlink compare? Well, according to various sources around the web, this year, Starlink appears to be achieving download speeds of 100 Mbps and upload speeds of about 12 Mbps. Latency is hitting around 40 ms. Mind you, these numbers are for terrestrial, stationary installations. I would absolutely expect them to be lower in a moving jet and lower still if a good number of passengers aboard your flight uses it. That said, Elon Musk stated he has a goal of reaching 300 Mbps download speeds across the board. For comparison, Gogo's 2Ku satellite service tops out at 70 Mbps but averages about 12 Mbps. ViaSat advertises 100 Mbps but typically hits about 30 to 40 Mbps. These are a far cry to the 250 Mbps+ I see at home with Spectrum, but ViaSat's figures are pretty impressive.
Final Thoughts
While Hawaiian is certainly the first true airline to contract with Starlink, they aren't the first carrier. No, that distinction goes to JSX, which announced its contract on April 21. That said, I think this is a great development for Hawaiian and its customers. I never thought I'd see the day they'd offer internet connectivity, and I'm glad they finally decided to see the light. My guess, though, is that competition forced their hand. Alaska is deplyong Ku-band in-flight internet across its fleet, while Southwest offers connectivity too. That leaves Hawaiian as the only major airline that doesn't offer internet access – at least for now.
So, when will we see in-flight internet on Hawaiian's flights? The Airline states that they'll begin installations in 2023. Which aircraft will get them first, however, wasn't stated. To me, it'd make sense to get them installed on the 787s while they're in storage, but they're expected to begin deliveries later this year. So, I'm guessing we likely won't see those with internet first. I could be wrong, though!