For those that live in Hawaii, or even those that travel to Hawaii often, Hawaiian Airline's HawaiianMiles is a popular program.  That's not hard to fathom.  Hawaiian Airlines is, after all, the largest airline based in Hawaii.  It's also the only option at times for certain inter-island routes, though that's been changing.  And because of these facts, and perhaps some others, HawaiianMiles is probably the most popular loyalty program in the state. It's to the point that the local grocery chain, Foodland, allows you to redeem their loyalty points for HawaiianMiles.  They'll even give you a few HawaiianMiles for using a reusable bag when you shop!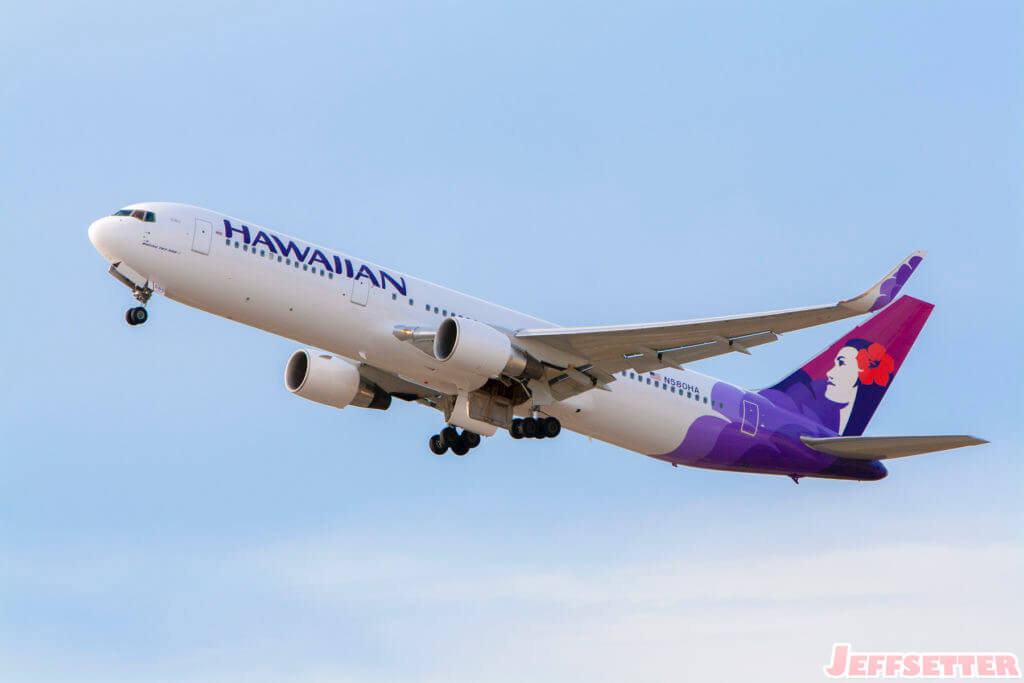 I personally never really understood the obsession with HawaiianMiles.  It isn't the most rewarding program, nor are their mileage redemptions all that great.  Honestly you could probably get better deals redeeming miles by redeeming through Korean Air.  But, that's a discussion we've already had.  Today, I'd like to discuss earning HawaiianMiles through credit card spend.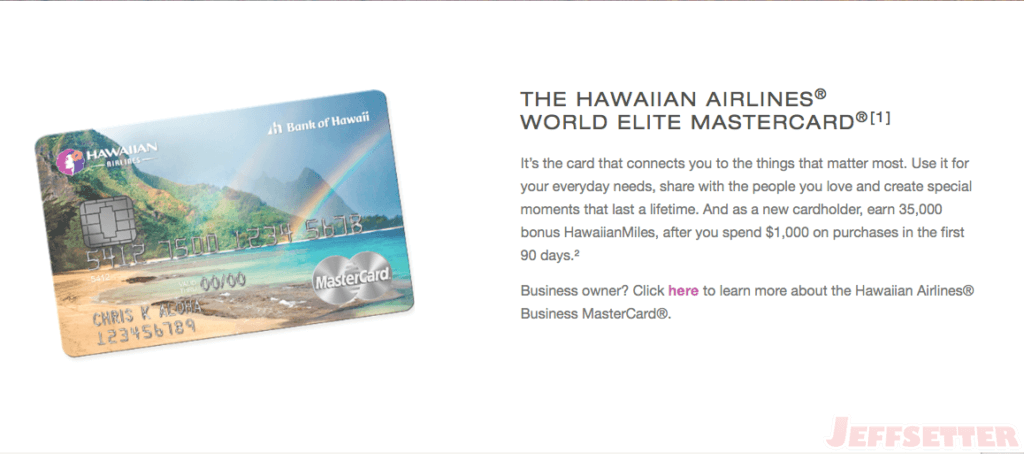 The obvious credit card choice is the Hawaiian Airlines World Elite MasterCard.  The card currently has a 35,000 mile signup bonus after $1,000 spend in the first 90 days.  It also comes with a one-time 50% off companion certificate.  Further, you get a $100 off companion fair every anniversary.  And if you spend $10,000 or more in a year, you get 5,000 miles on your anniversary.  But, the card only earns 2x miles for Hawaiian Air spend, and 1 mile per dollar for all other spend.  That, and the only benefit of the card is first checked bag free for the cardholder only.  The annual fee of $89, which is more than offset by the annual certificate, but it still isn't worth it to me.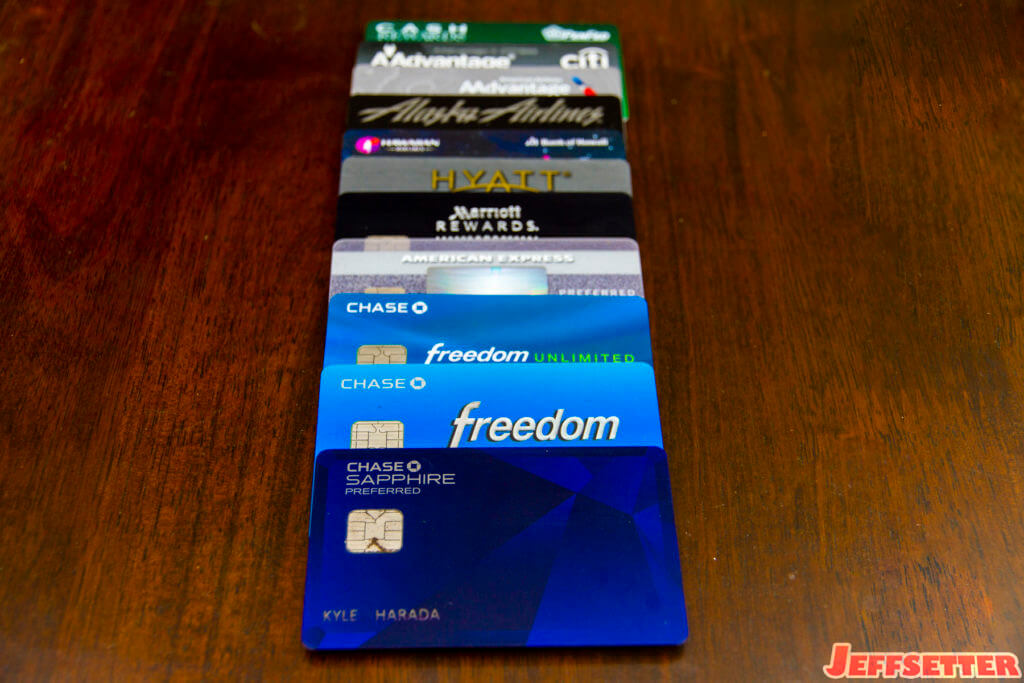 Yes, yesterday I talked about having this card.  However, it's a card I've been considering cancelling more and more.  You see, the mileage earning potential of the card is weak, as are the benefits.  Most cards come with priority zone 2 boarding and checked bags for all on the same itinerary, up to 6.  And I can see why that may not work here in Hawaii, since so many people have the card (comparatively speaking).  But that makes the value of it that much weaker.  You'd literally have to do 6 inter-island segments or 4 domestic segments to make up the annual fee.  Last year I did, which is why I still have the card.  This year and next year?  Probably won't.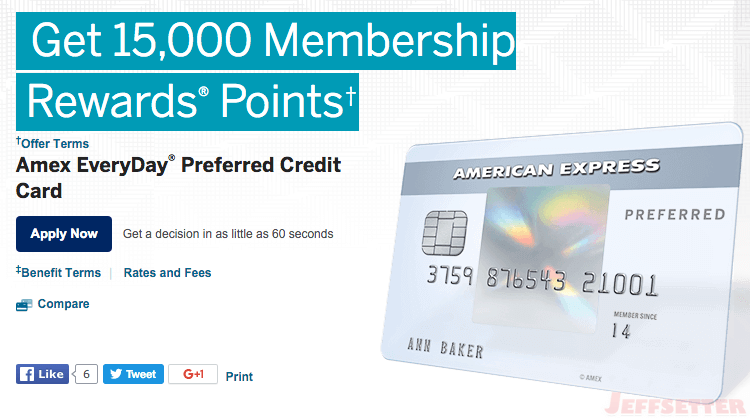 But I do still have a stash of HawaiianMiles that I'm saving for an aspirational redemption.  And to keep earning miles for that redemption goal, I'm not putting spend on my Hawaiian Air World Elite MasterCard.  I'm actually focusing spend on the Amex EveryDay Preferred.

If you remember from my previous post, I use my Amex EveryDay Preferred for groceries and gas.  As a reminder, Amex EveryDay Preferred earns 3x points on supermarkets (up to $6,000/year) and 2x points on gas.  Assuming you spend, on average, $100/week on groceries, maximizing that $6,000 limit isn't hard.  And if you did, that would be 18,000 Membership Rewards points.  Toss in another $120/month on gas, and that's another 2,880 points.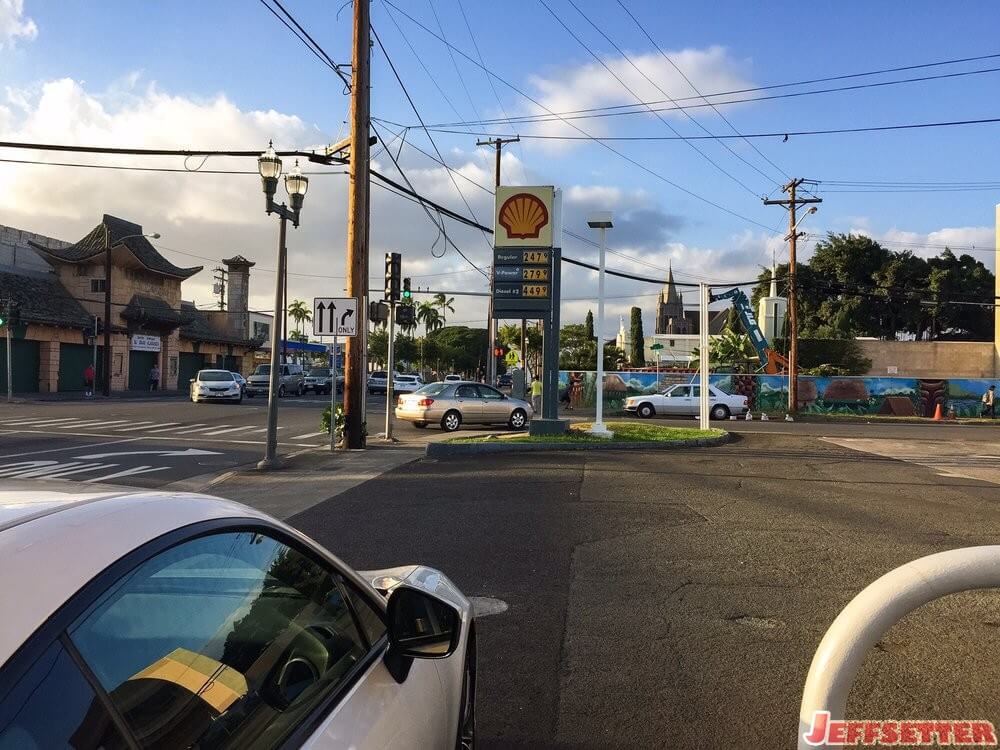 And if you really maximize your spend with the EveryDay Preferred, you get a 50% point bonus.  So that translates to 4.5x points on groceries, 3x points on gas, and 1.5x points on everything else.  That turns the above into 27,000 points on groceries and 4,320 on gas.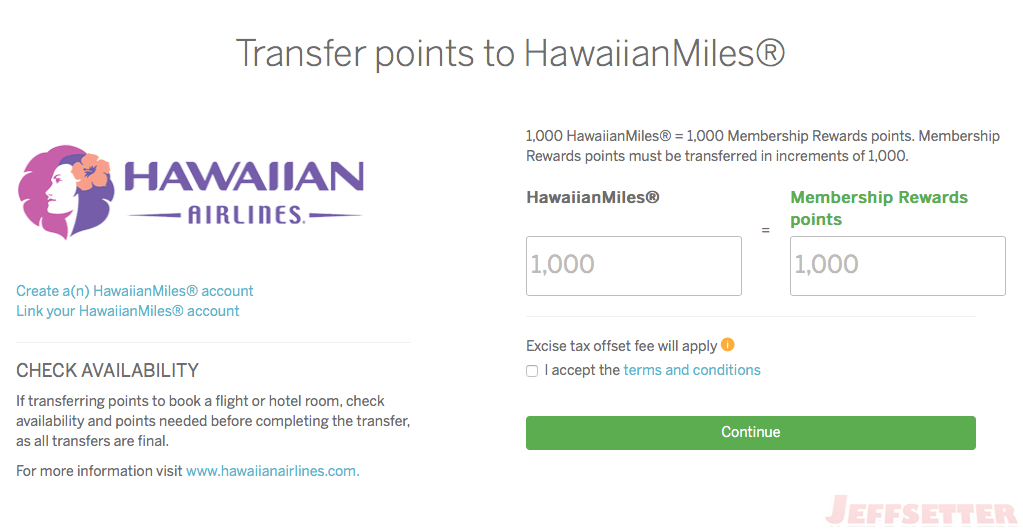 That's a nice amount of points for simply spending on groceries and gas, but what does that have to do with HawaiianMiles?  Well, HawaiianMiles is a Membership Rewards transfer parter.  Points transfer to miles at a 1:1 ratio.  Meaning, if you do the above, your gas and groceries could earn you 31,320 HawaiianMiles.  Per Year.  If you put that spend on the Hawaiian Air World Elite MC that would simply be 19,440 HawaiianMiles.  Big difference right?  The downfall is that you have to pay taxes on the transfer at a rate of $0.0006/miles, or $0.06/1,000 miles.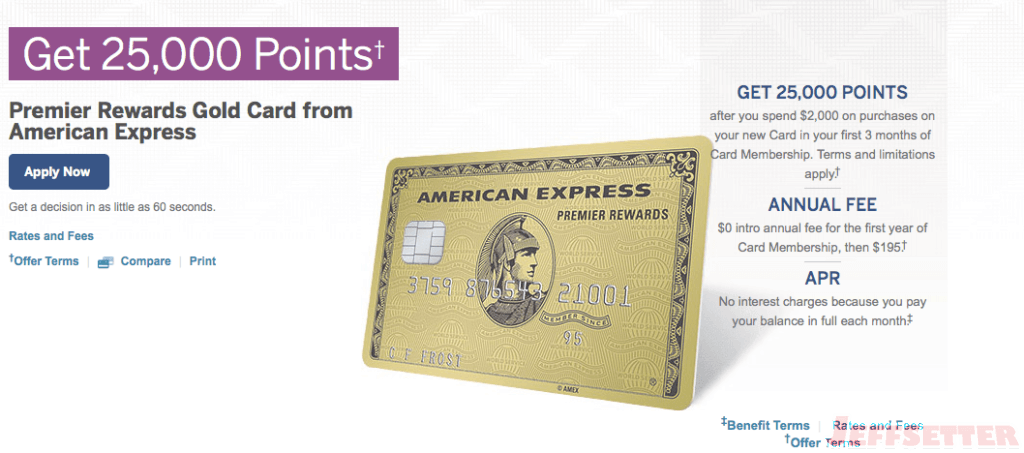 Want to take things a step further?  You could add an Amex Premier Rewards Gold Card.  The annual fee of $195, which is a little high, but so is the point earning potential.  The Premier Gold earns 3x points on airfare, 2x on restaurants, 2x on gas, 2x grocery stores, and 1x on everything else.  If you go this route, you'll have to decide whether a free checked bag with 2x miles or 3x points matters more.  The Premier Gold does also come with an annual $100 airline incidental credit.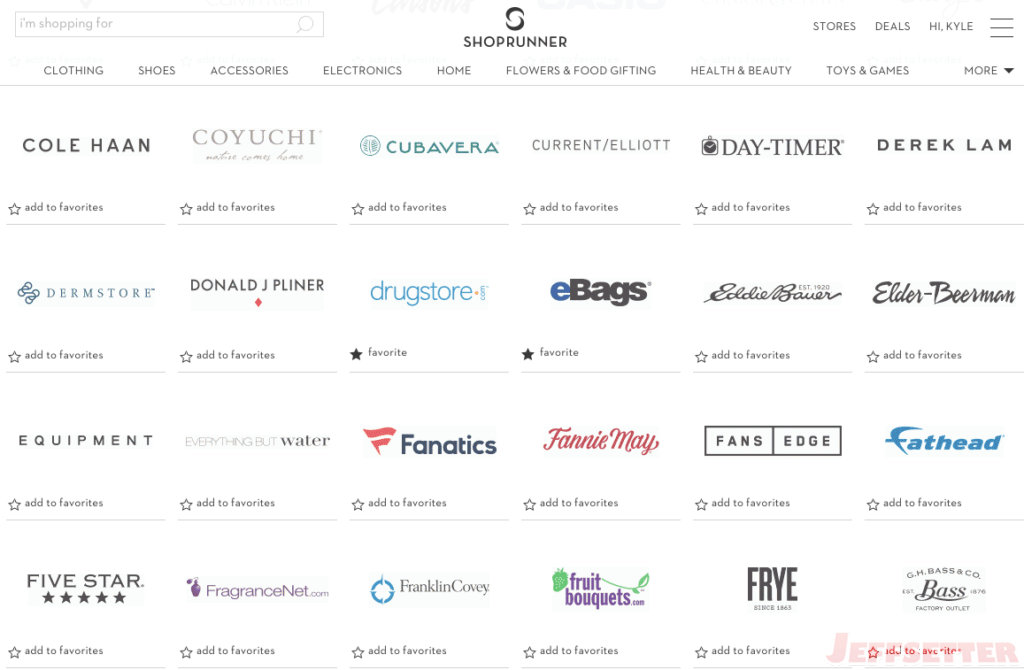 And yes, while the Amex cards don't have the benefits of the Hawaiian Air World Elite MC, I think the mileage earning potential is worth it.  Further, Amex does come with its own, unique benefits.  For one, Amex cardholders qualify for free ShopRunner membership, a $100 value.  Cardholders may also purchase day pass to Amex's wonderful Centurion Lounges (free for Platinum cardholders).
While it would be hypocritical of me to say that the Hawaiian Airlines World Elite MC isn't a card worth getting.  It is a good way to top up your miles, and the 50% companion certificate is great.  But for pure HawaiianMiles earning, it's hard to beat the transferring from Amex Membership Rewards.  The 1:1 transfer rate combined with great earning rates on the Premier Gold & EveryDay Preferred make this a great earn strategy.  And if earning HawaiianMiles is  your goal and you only want one card, then definitely consider the Amex EveryDay Preferred or Premier Gold.
Of course, you could always just go the Korean Air route with Chase Ultimate Rewards.  Or be like me and go at it from both Membership Rewards AND Ultimate Rewards!