When people come to Hawaii, many have a tendency to develop a disdain for my home island, Oahu.  Yes the capitol city Honolulu is one of the largest in the U.S., and things like crowding, and especially traffic, are major issues on the island.  But I think the biggest reason why people dislike Oahu is because it's misunderstood and/or they don't get out and explore enough.  So my recommendation is, if you're coming to Oahu, to definitely rent a car and get out and explore.  And if you like hiking and want some amazing views, the Lanikai Pillbox Hiking Trail is definitely one to check out.
Now, when the wife & I did this hike, we wanted to catch sunrise, so we hiked in the pitch black of night to do so.  That means I couldn't get any photos on the way up, so this review will be kind of in reverse.  We arrived at the hike around 4:00 a.m. and immediately headed up.  I think it's a good rule of thumb to arrive at minimum, an hour before sunrise if you're going to attempt what we did.  Not only does this give you adequate time to summit (it should only take 30-45 minutes), but parking will likely be easier to find.  When we finally summited, we were one of just a handful of people up there, so I took the opportunity to take some interesting long exposure shots.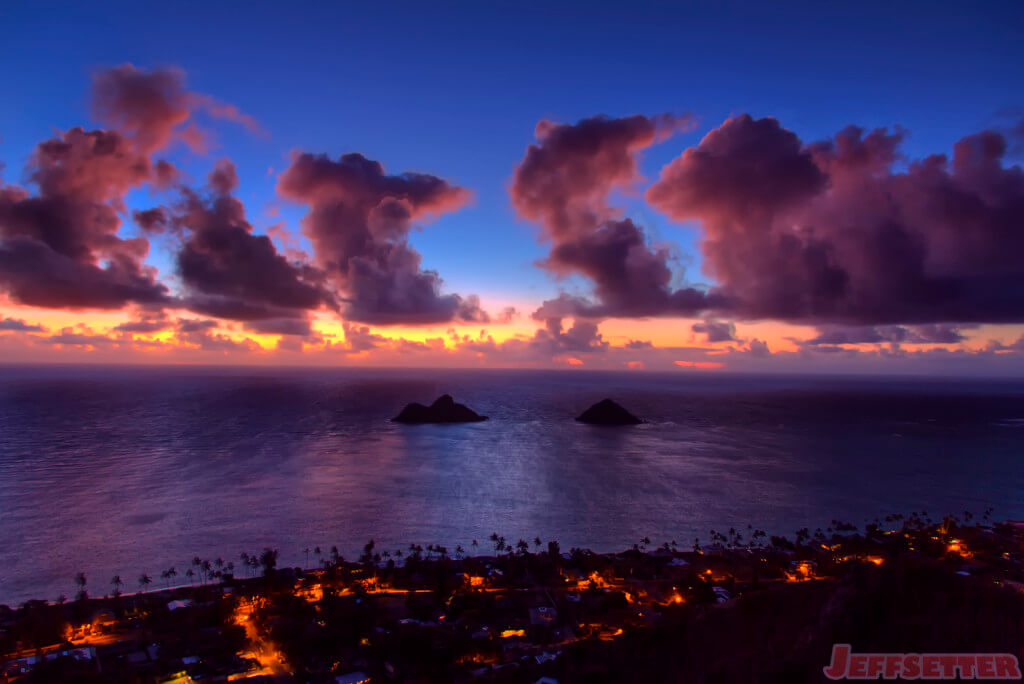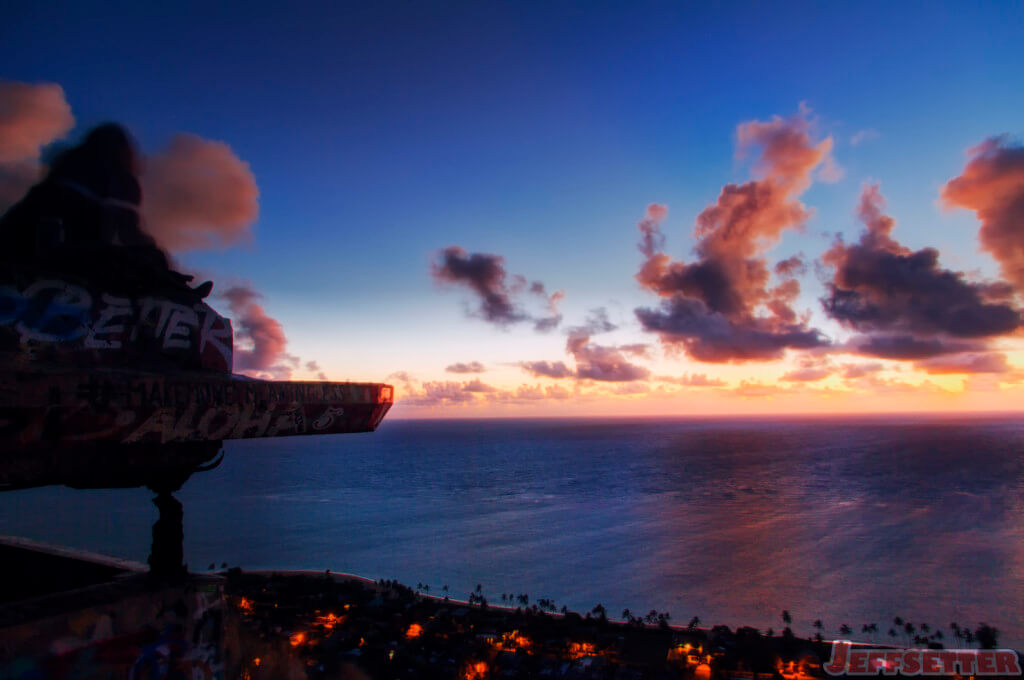 Ok, so we didn't actually summit.  We were ill prepared for the hike, not having headlamps and navigating only with our phone flashlights.  I'm a bit afraid of heights, so I decided that we should stop here this time around.  But you could go farther up for an either higher view.  The actual summit can be seen in the picture below; it's on the far right side.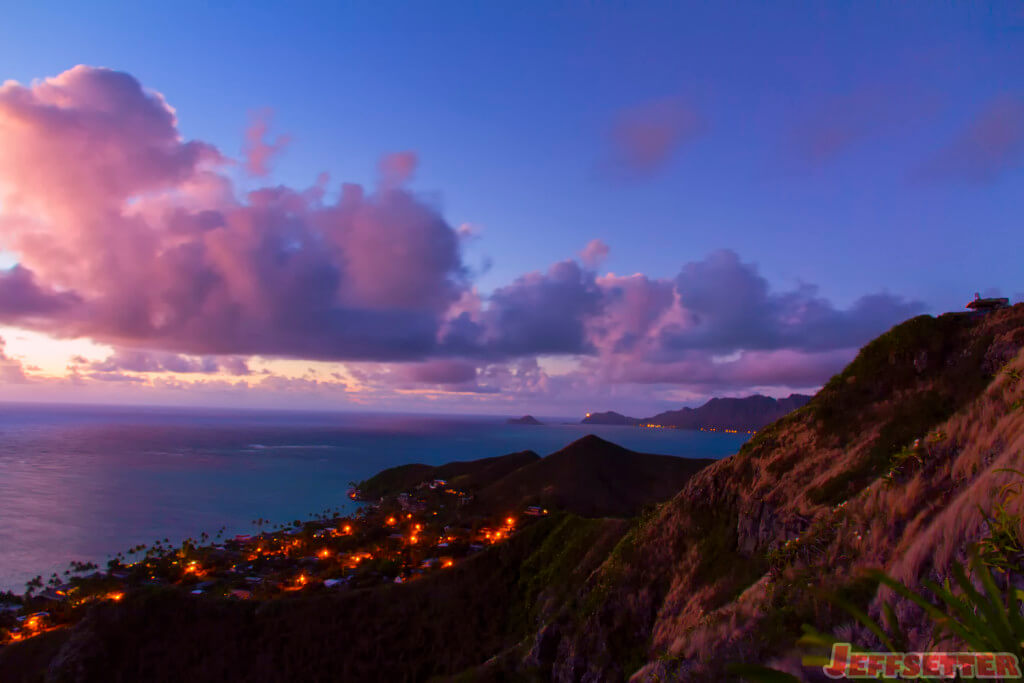 Many people crowd Lanikai Beach for it's breathtaking views, especially with the Mokes (the two islets) right offshore.  But arguably the best view is from above on the hike.  Soon enough, the area began to get really crowded and the sun started to rise.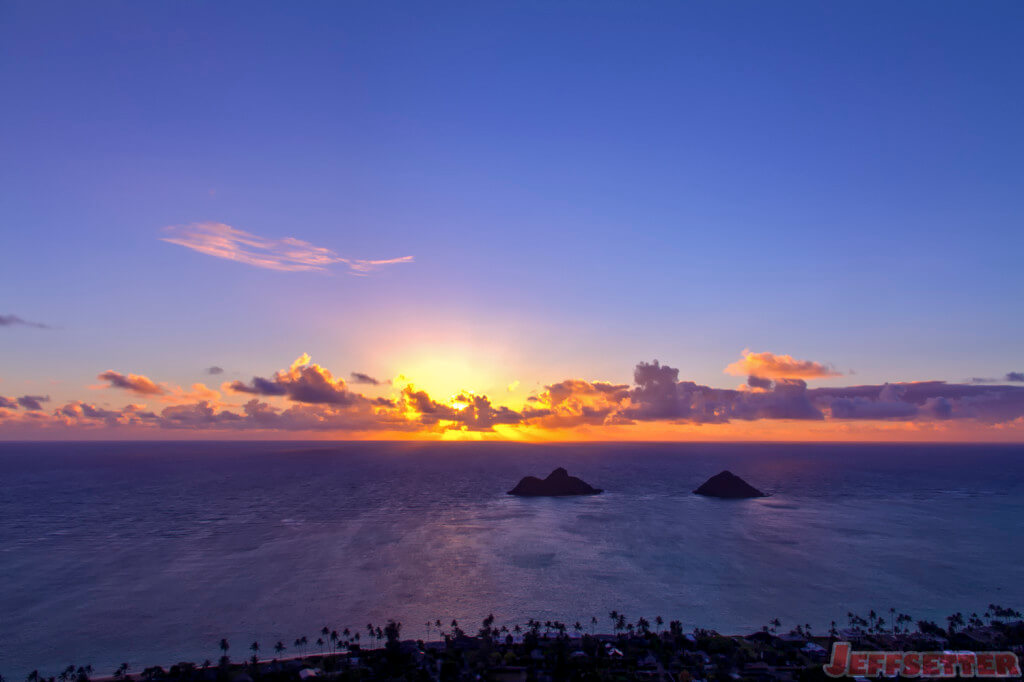 By the time the sun had risen above the clouds, the crowds were were steadily increasing.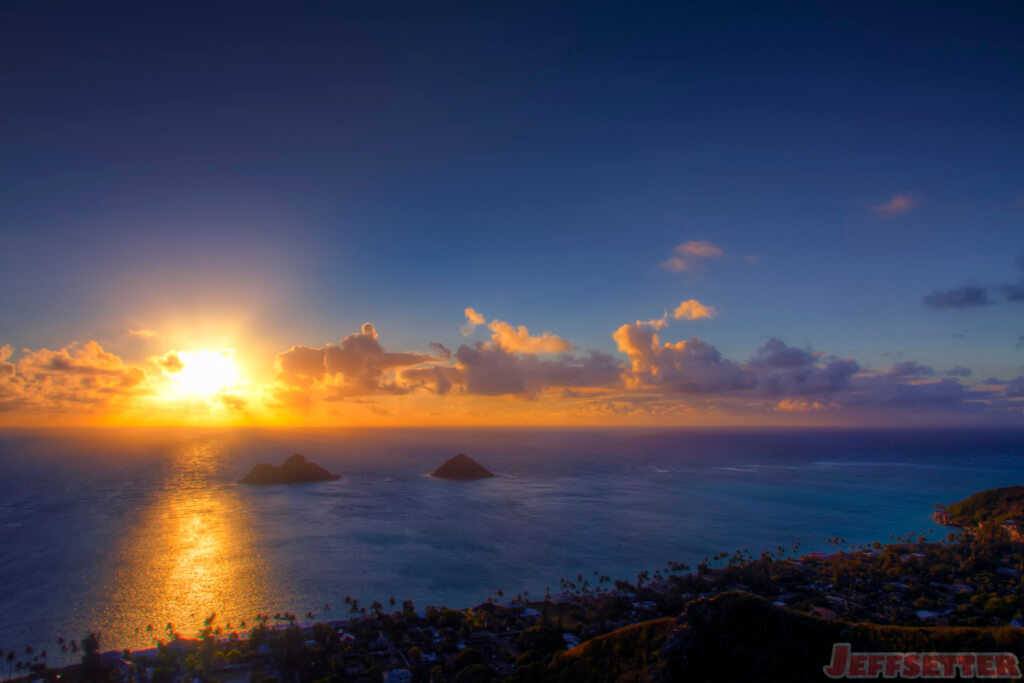 At this point we decided to head back down to get some breakfast.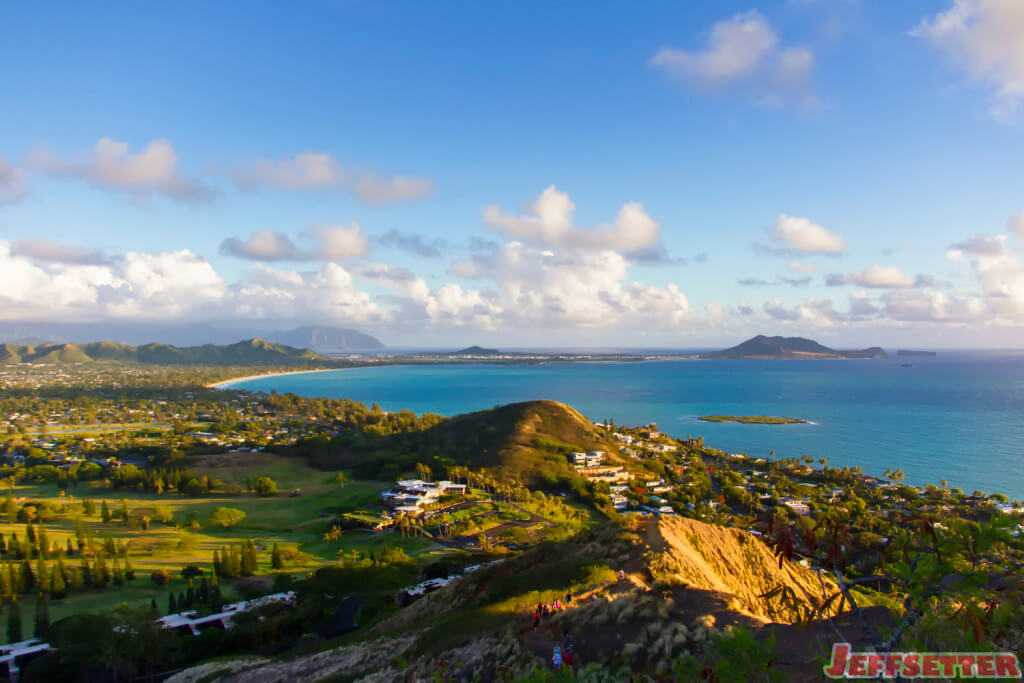 With the trail properly lit, it was easier to get back down than it was to get up.  It can get a little confusing, though, as the trail isn't always clearly marked.  If all else fails, just follow others.  As you can see in the above picture, there are pretty easy areas, and the trail itself isn't all that difficult.  There are areas that do get a bit steep, though, like the photo below.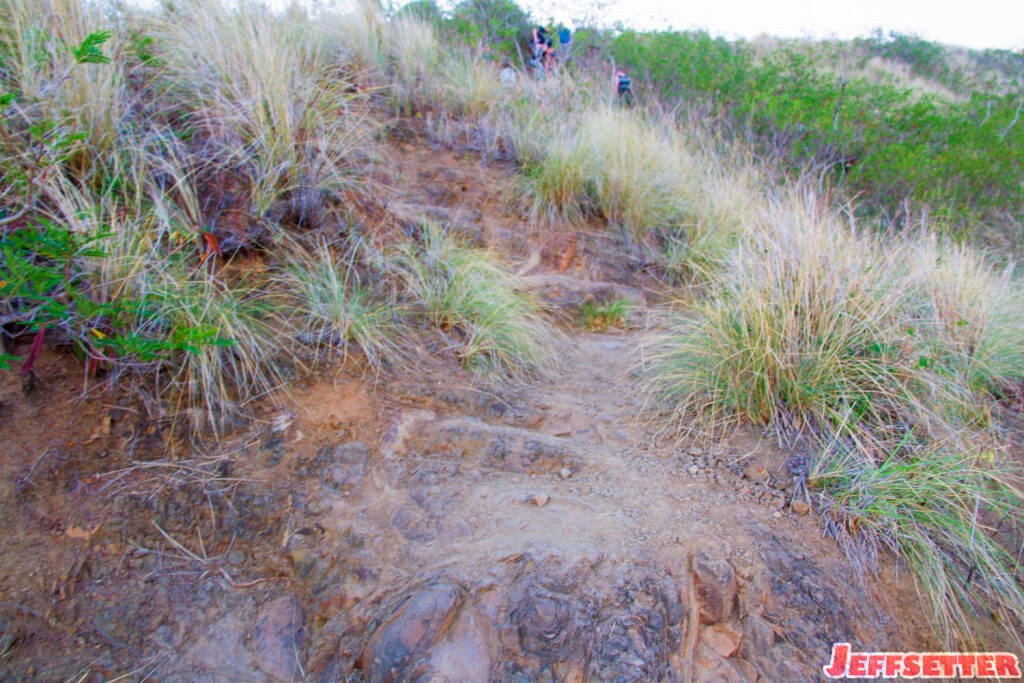 The above photo is about as bad as it gets while on the ridge.  It is steep enough that you may need to use your hands, but it isn't scary.  Most of the ridge is relatively easy walking.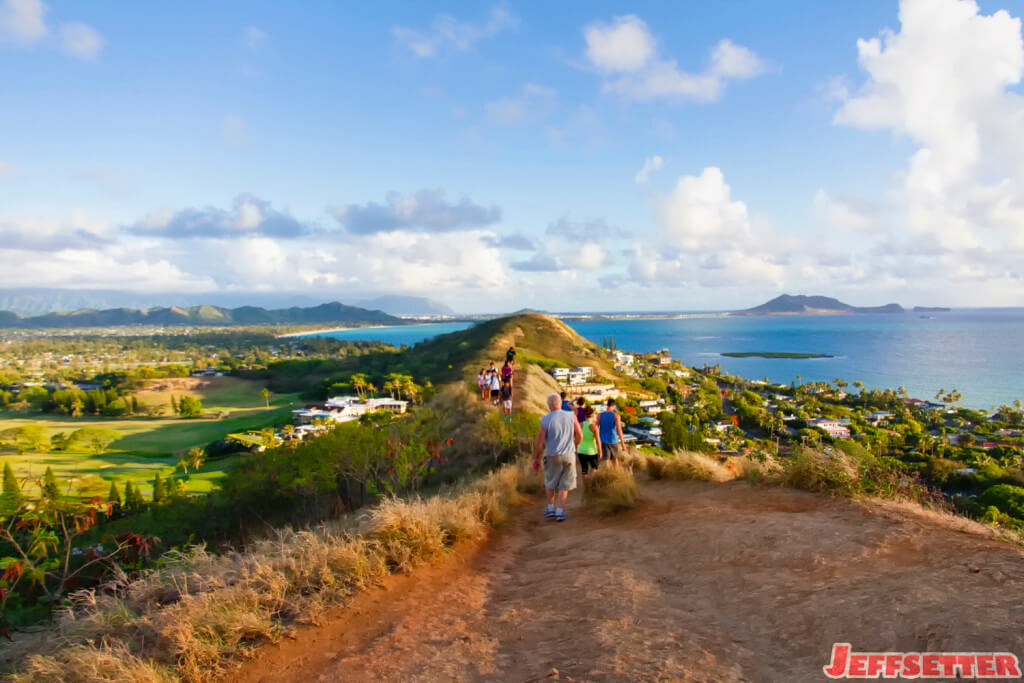 But closer to the bottom is where it's the steepest and hardest.  The dirt path doesn't provide a lot of grip, and the photo below is one area that is particularly tricky, as the keawe trees don't provide all that much support.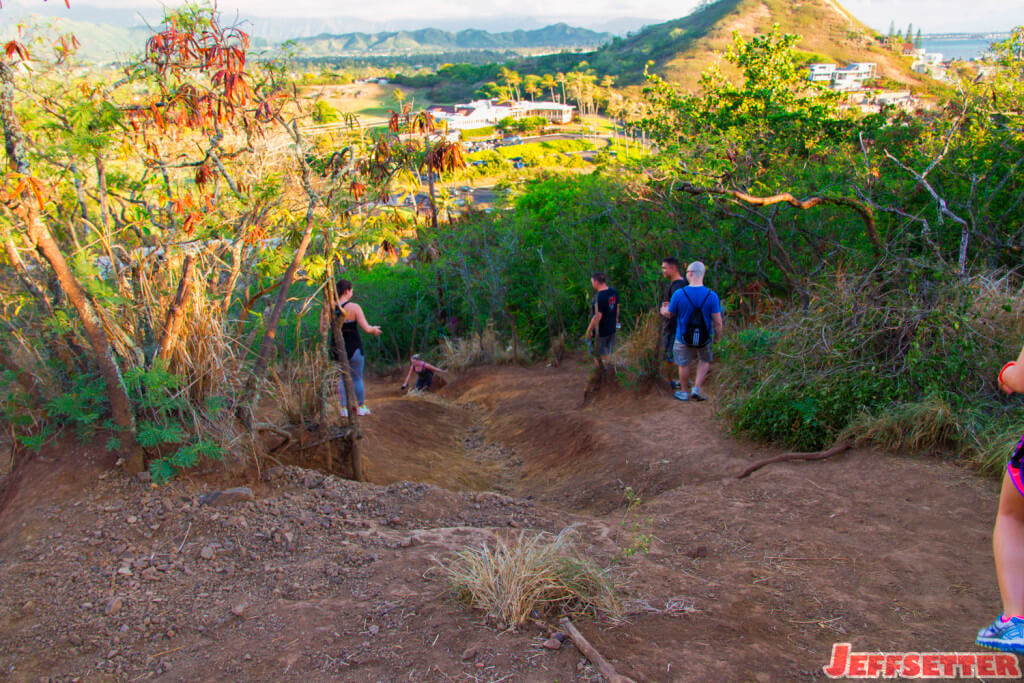 You may need to crawl in this area, depending how much grip your shoes provide.  The worst part, however, is at the beginning of the trail.  It is even steeper and slipperier.  Plus, if you decide to hike after a rain, it'll likely be muddy.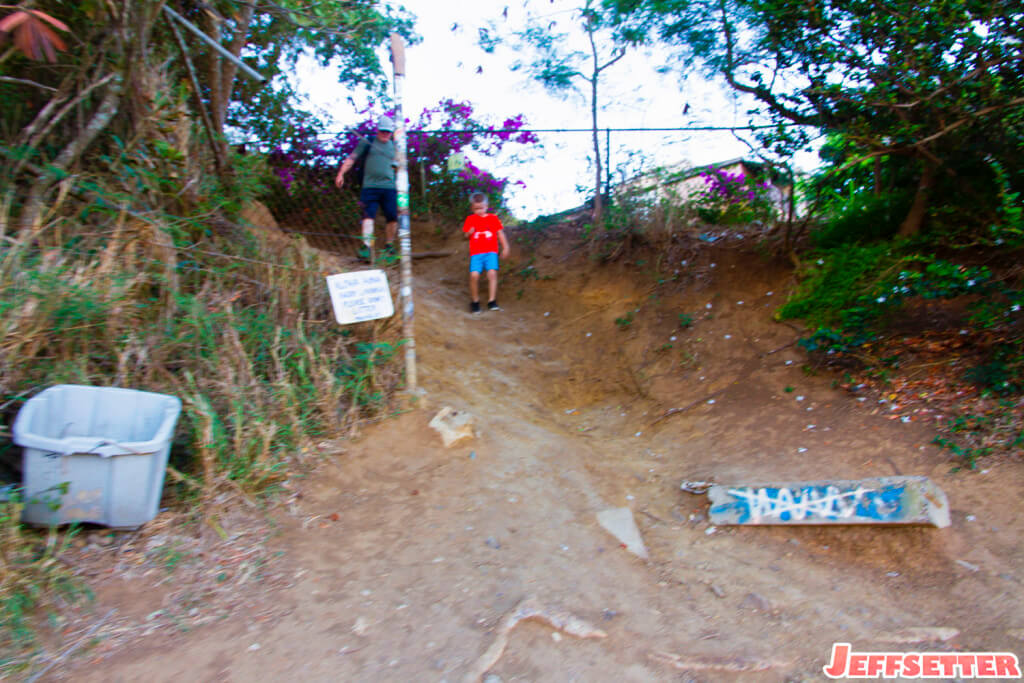 Once you get up the initial part, there's the fence to help you along, but you'll come up to a similar incline right after with little or no support.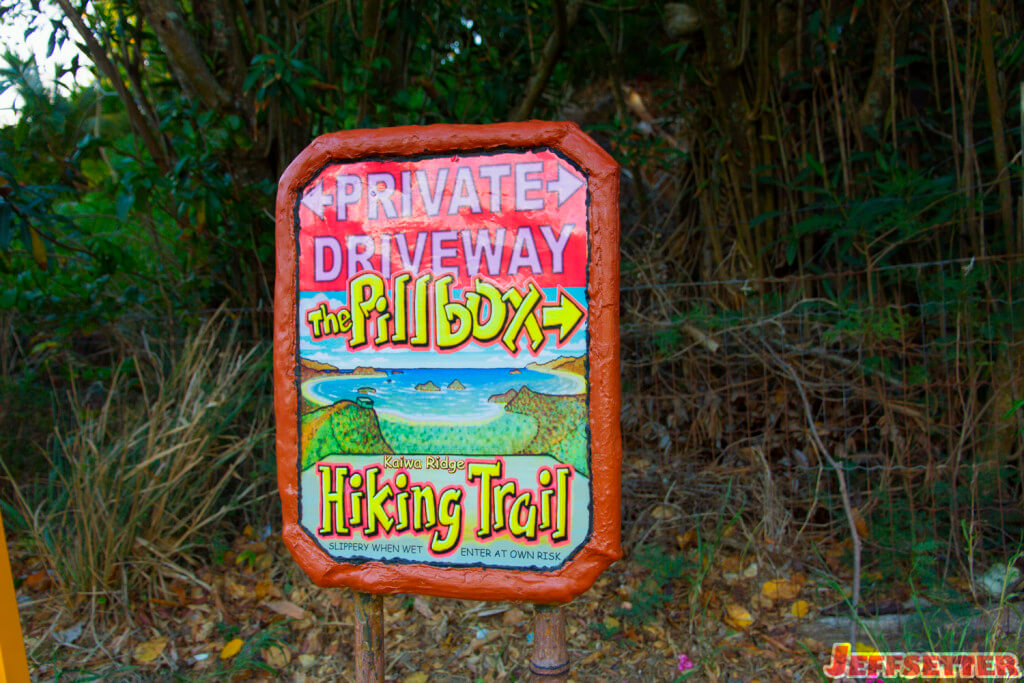 Finding the hike can be a little tricky.  It's buried on a side street in a residential area.  As the above sign says, a lot of the area around the hike is private land, so be respectful when hiking.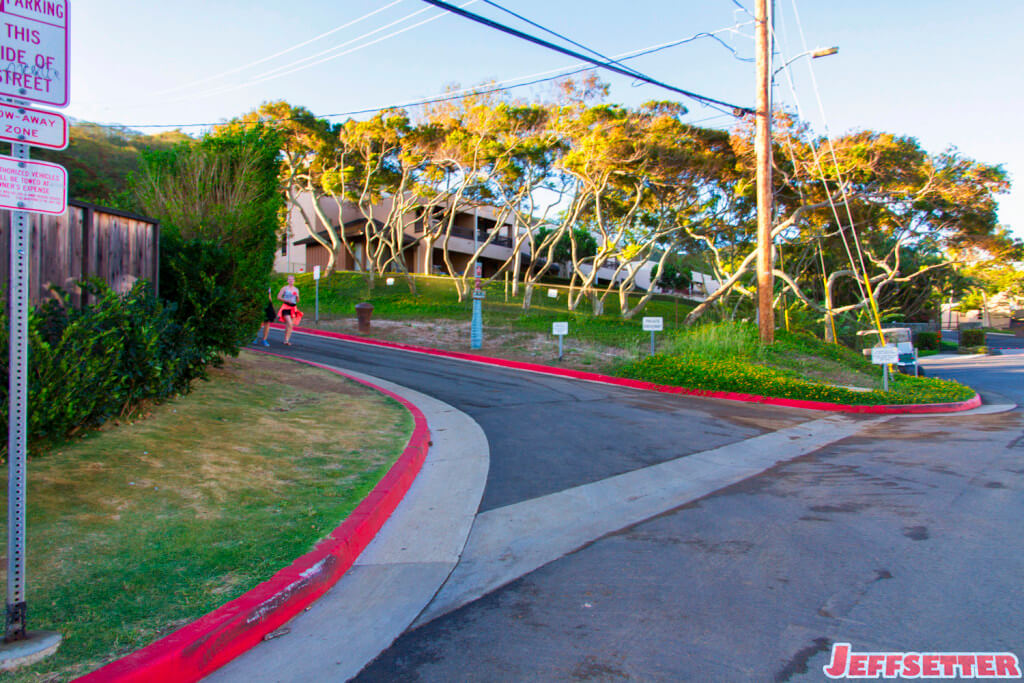 The above is that private drive way that you need to walk up to get to the sign and the hike.  You can park here or right at the hike, instead you'll need to find street parking in the area, which is at an EXTREME premium.  Below is the closest parking you'll find, which is near the above driveway.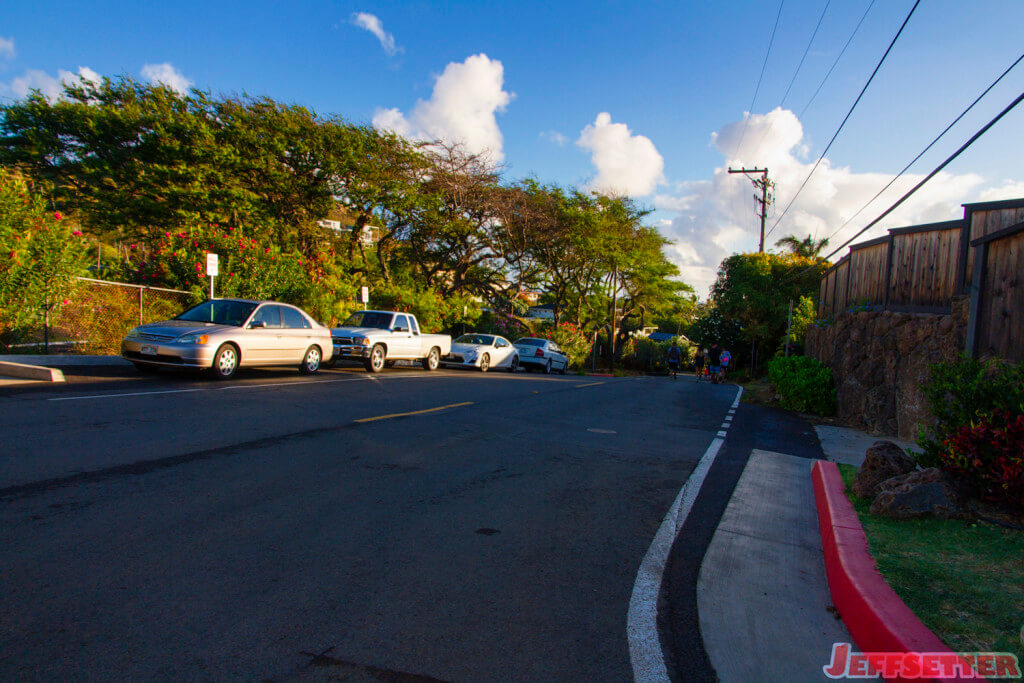 If you're staying in Waikiki, expect the drive out to the Lanikai Pillbox Trail to take 30 to 40 minutes, or even longer during rush hour.  You could also walk and take TheBus, though it'll take at least 1.5 hours to get there.  Understandably, the trail is most crowded on weekends and holidays when locals are also enjoying the hike, so it's best to go on a weekday.