For a while now, the Hawaii Department of Transportation (DOT) has been conducting disruptive work at the Daniel K. Inouye International Airport. Thankfully, though, HNL Runway 8L Reopens just in time for the busy summer season.
Starting in October 2022, the Hawaii DOT began a massive reconstruction project on its primary arrivals runway – 8L. The work involved tearing up a 1,000-foot section of existing polymer asphalt at its threshold and replacing it with Portland concrete. Officials state that the work was necessary for operation safety, as the concrete is more durable and able to better withstand the constant abuse of aircraft landings. They also took this opportunity to upgrade the runway edge lights and navigational aids. All in all, the project took seven months to complete. Sort of.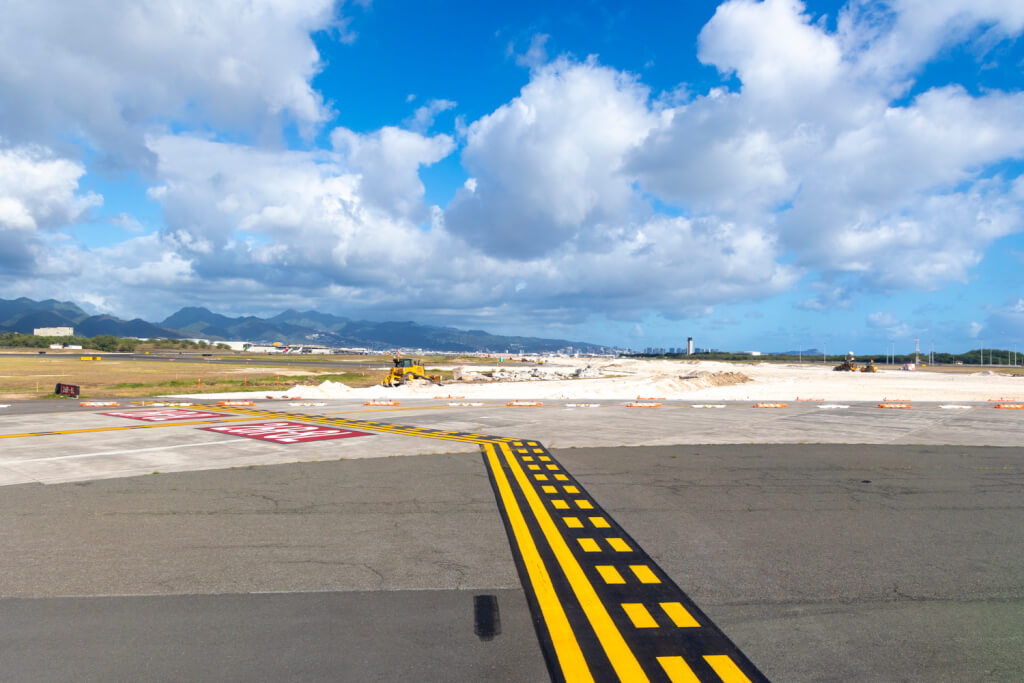 HNL Runway 8L Reopens
Just in time for the beginning of the busy travel season, Hawaii DOT officials announced that they'd be reopening Runway 8L on Saturday, May 27, at 6 am. That means that arriving aircraft no longer have to use 4R for arrivals, reducing taxiing times, which should, hopefully, reduce delays. And, yes, Hawaiian Airlines has been blaming the work for its online performance. Interestingly, though, that wasn't the case when I flew with Alaska in November. Granted, Hawaiian has a much longer way to taxi from 4R than Alaska.
Regardless, even as HNL Runway 8L reopens, work on it will continue. Officials don't really say what work will continue on, but they did say that they'll need to close 8L nightly from 5 pm to 7 am for the next 140 days.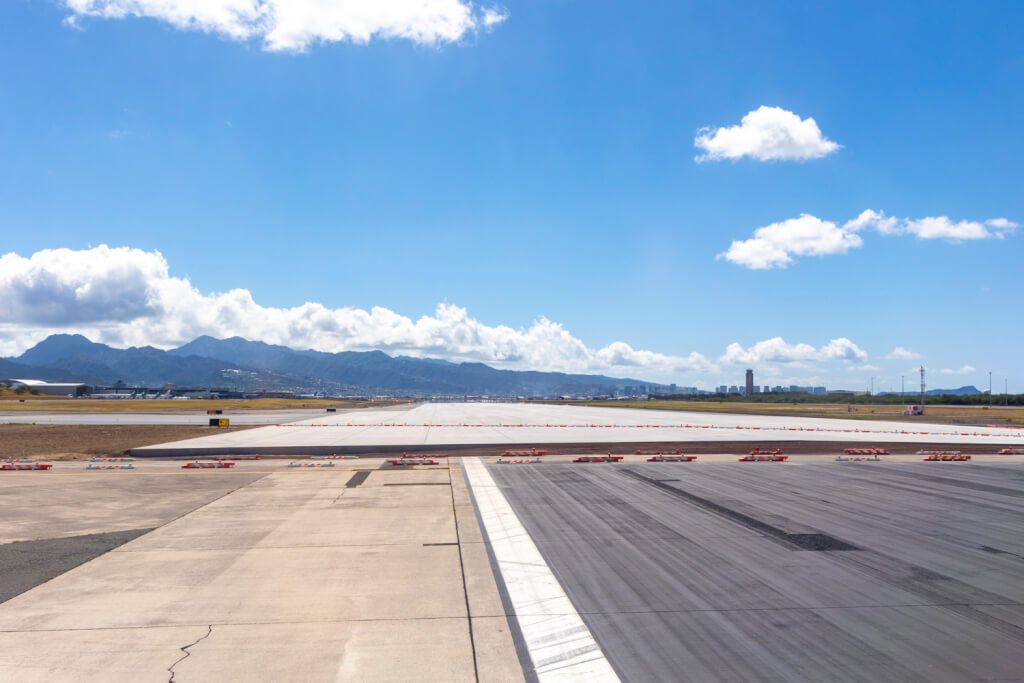 Final Thoughts
In case you're wondering, the portion of 8L that got work done on it is the first 1,000 feet of the west-end runway. This is the threshold, which is where aircraft typically touchdown and is where you'd usually cross it on departure to get to 8R – the reef runway. And with regular A380 service, the runway has undoubtedly been getting more abuse than it has in the past. So it's nice to see Hawaii DOT taking a proactive approach to maintenance here – we certainly know that hasn't been the case for the rest of the airport.