This past Saturday, Hawaii celebrated as Hokulea returned home from an epic voyage around the world.
Hokulea Concludes 3 Year Global Voyage
This past Saturday, the Polynesian Voyaging Society's voyaging wa'a (canoe), Hokulea, returned home after an epic voyage around the world.  The homecoming was the first time since 2014 Hokulea returned to Hawaiian waters.  And it seemed as if the entire state came out to welcome her home.  Literally tens of thousands of people lined the shores of Magic Island and Waikiki to witness this historic homecoming.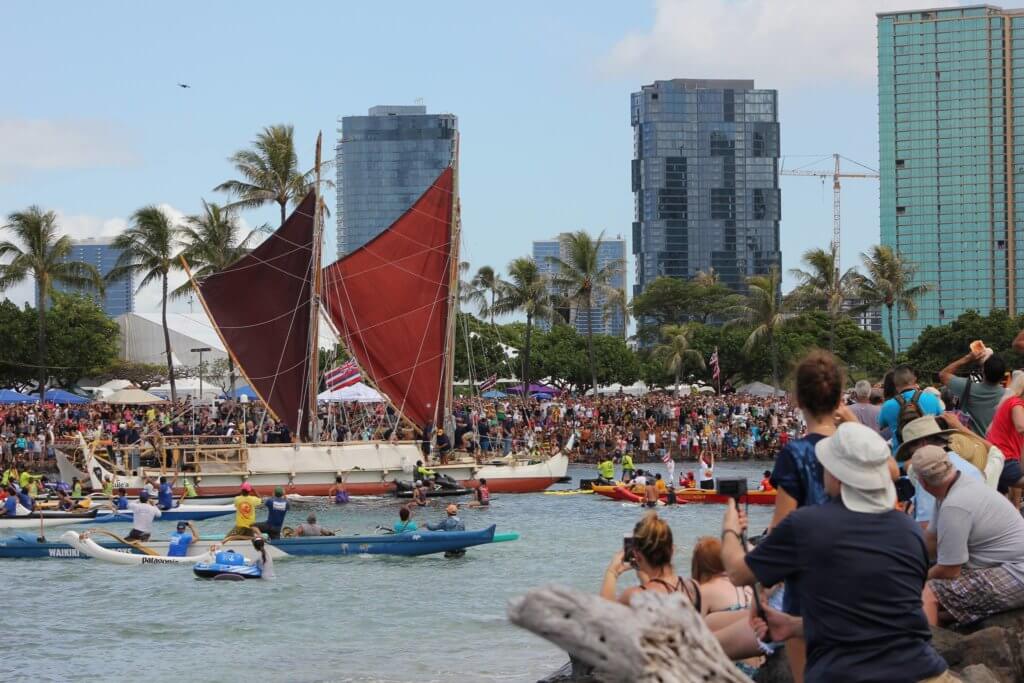 Malama Honua
The purpose of this voyage was to "join and grow the global movement toward a more sustainable world."  In fact, Malama Honua, the Hawaiian name for the voyage means to care for our earth.  Hawaii, like the rest of Polynesia, is composed a a number of small islands.  So climate change and rising sea levels disproportionately affect all of Polynesia.  And so, the goal of this voyage was to connect and learn with others regarding the protection of cultural and natural resources.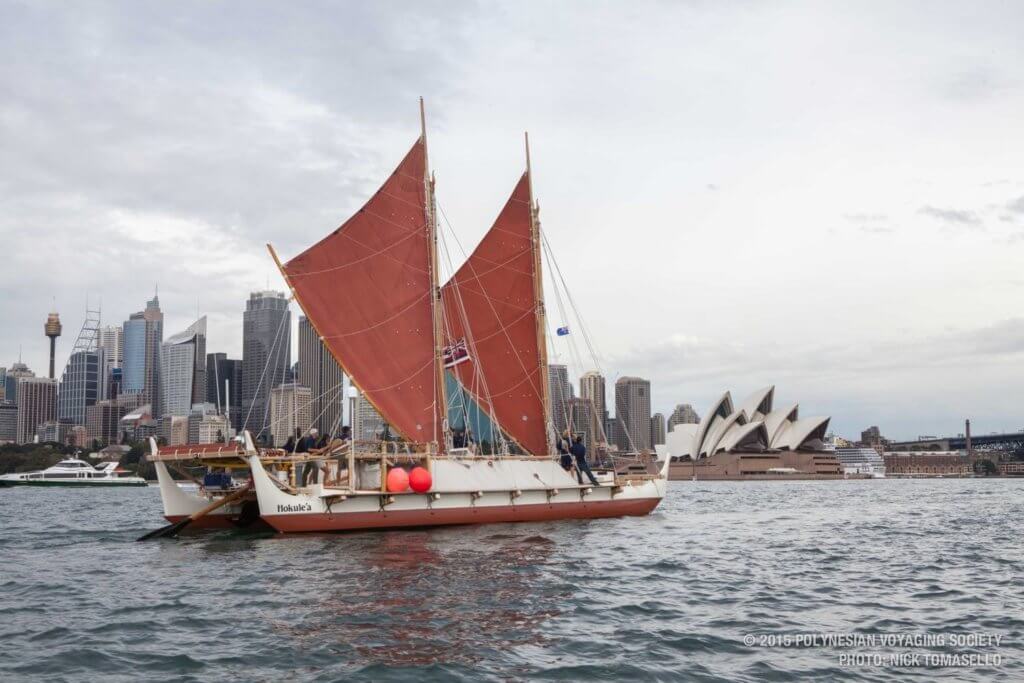 What is Hokulea?
Hokulea is a performance replica of a traditional Hawaiian Wa'a (canoe).  More specifically, Hokulea is a performance replica of a double-hull voyaging canoe.  She is built to sail the seas the same way ancient Polynesians voyaged the Pacific thousands of years ago.  And while she's made of modern materials (fiberglass hull and synthetic lines and sails), Hokulea has no modern navigation technology aboard.  She is meant to be navigated using ancient techniques: observing the sun, the stars, the ocean swells, and other natural clues.  And this is exactly how she was navigating on her historic voyage around the world.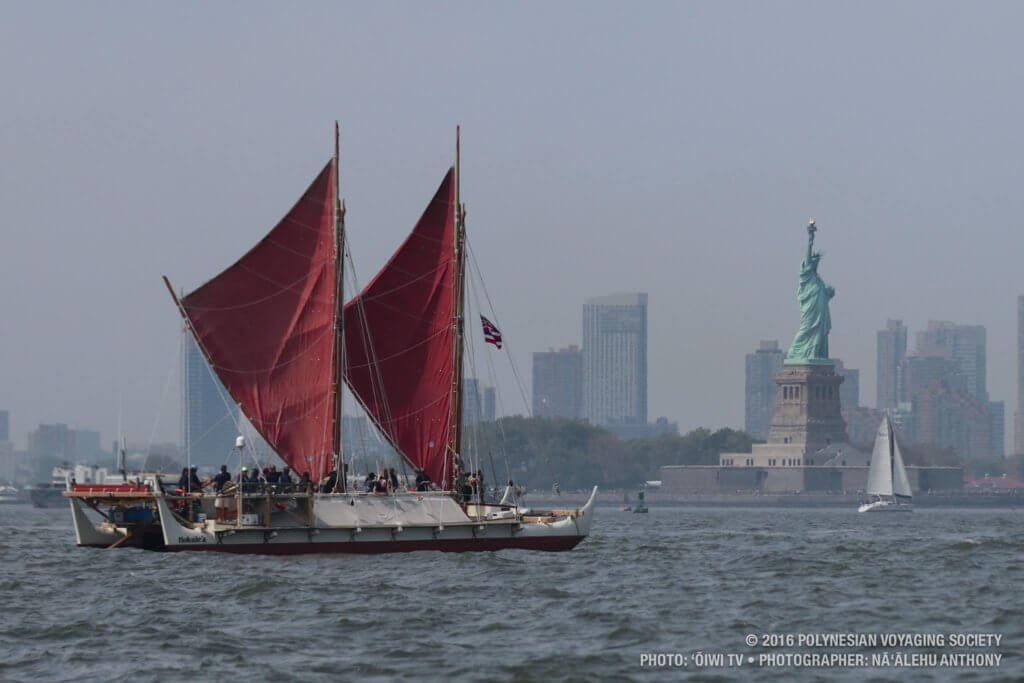 A Cultural Renaissance
When Hokulea first set sail back in the 70's, she sparked a cultural renaissance in Hawaii.  At that time many felt that Hawaiian culture was going extinct.  And of course the most difficult to learn element of this was the most at risk of being lost: wayfinding.  But since then, Hokulea has inspired a resurgence of Hawaiian, and Polynesian culture as a whole.
And with Malama Honua launching in 2014, another renaissance in Polynesian culture began.  More voyaging canoes have been constructed in Hawaii and around the Pacific, with more learning the art of wayfinding.
Then, in 2016 Disney released the blockbuster movie Moana.  The movie's release was coincidentally timed near the conclusion of Hokulea's epic voyage.  And with the combined effect of both Moana and Hokulea's voyage, interest in wayfinding has soared, both here in the islands and abroad.
Hokulea Global Journey Conclusion Final Thoughts
Hokulea's historic journey around the world is an amazing feat.  I can't even begin to understand how they do what they do and am genuinely curious.  But going on one of these voyages isn't something I'd want to do.  As you can imagine, space is at a premium, so there's little to now privacy onboard.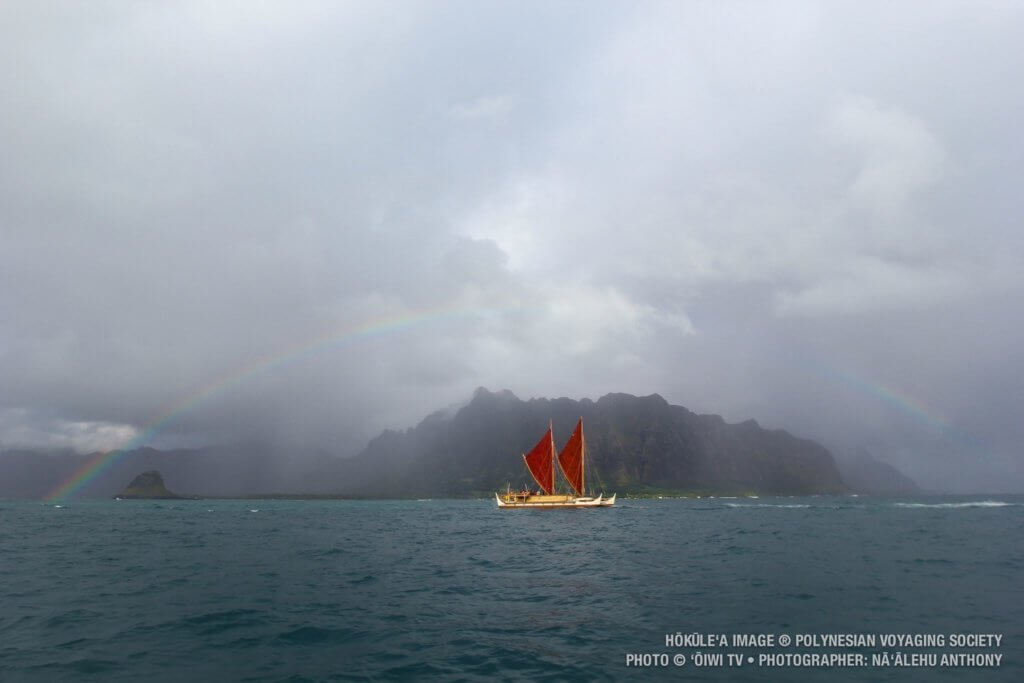 But if you're on Oahu and would like to see what life is like aboard Hokulea, now's your chance.  Hokulea will be docked at the Hawaii Convention Center today and tomorrow.  She will be open to the public and admission is free!  Following her time in Honolulu, Hokulea will then embark on a journey around the island.  This 8 month journey will see her visit 30 ports around Hawaii to thank the people of Hawaii for their support and share knowledge learned with local children.