Last updated on January 16th, 2017 at 07:40 am
Once again it's that time of year – We say Merry Christmas with our annual Christmas Card infographic.
Thank you to all of our readers for another great year. Merry Christmas from us!
Whatever you celebrate, we send warm wishes to you and yours this holiday season.
We are spending Christmas together in Chiang Mai, Thailand. This will be our first year without seeing any family – a little sad. However, we are happy, healthy and excited for a new year of adventure.
Enjoy the postcard!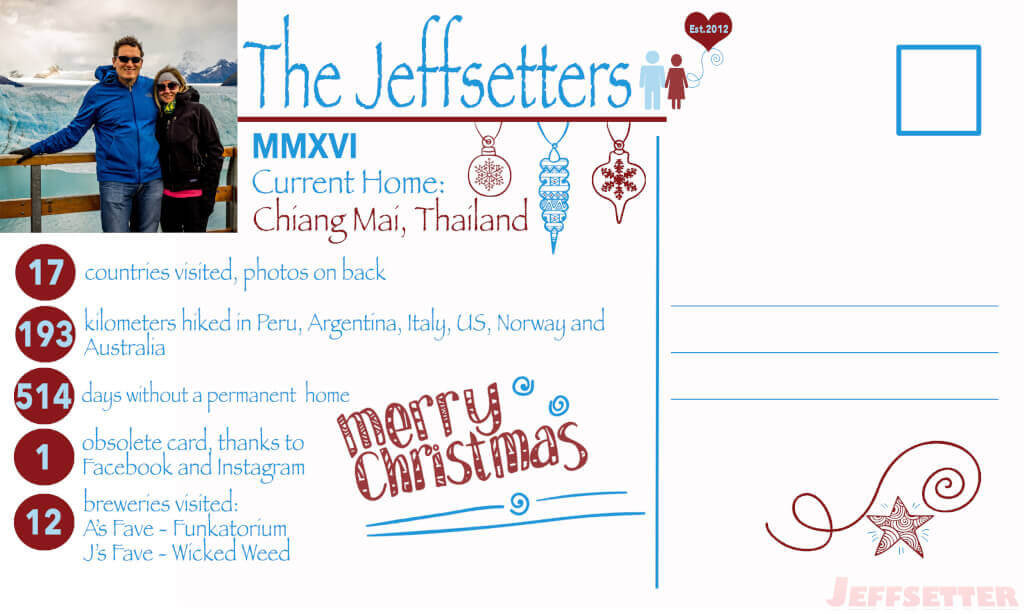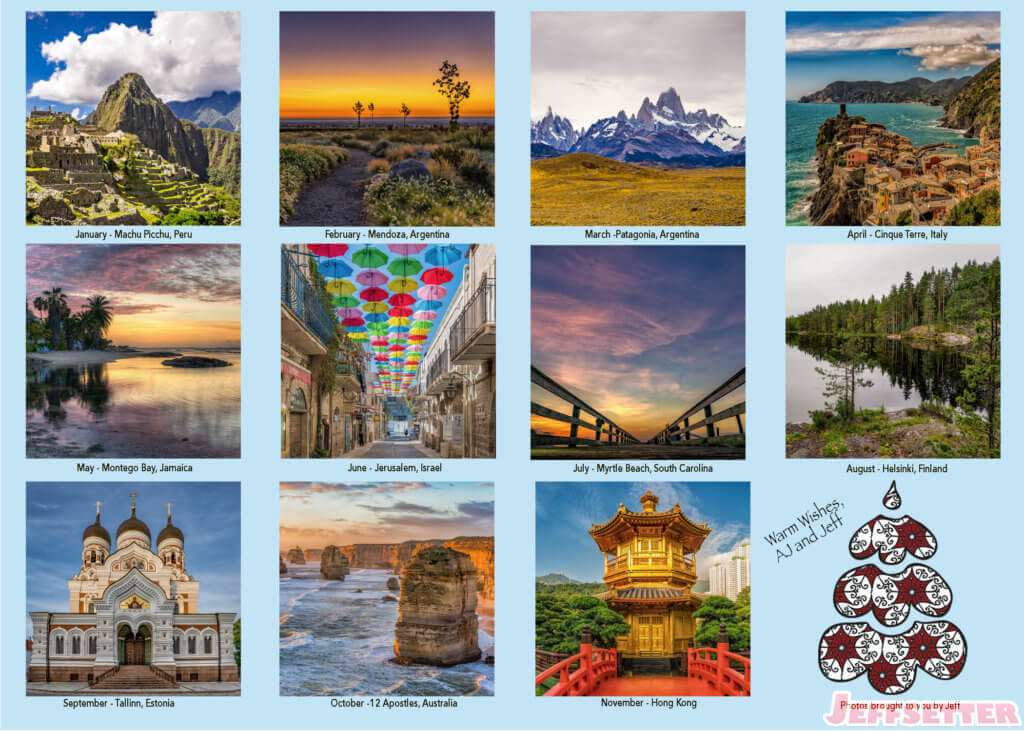 You can see our prior year cards here: