Heads up!  The Holiday Inn Resort Waikiki Beachcomber is rebranding as an Outrigger property.
Rebrand
Attention IHG members!  Next year, you'll have one less hotel option in Waikiki.  That's because KSL Capital Partners, the property's owners and parent company of Outrigger Hotels & Resorts is rebranding the property.  So, on February 1, 2018, the Holiday Inn Resort Waikiki Beachcomber will become the Waikiki Beachcomber by Outrigger.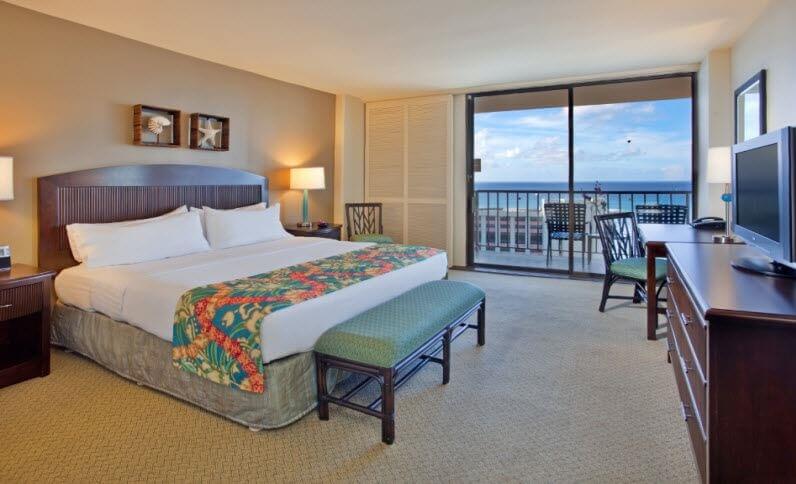 The reason for the rebrand is KSL's desire to reposition the property.  Following the rebrand, the Waikiki Beachcomber will undergo an extensive, $25 million renovation project.  This project will be carried out in phases and will be completed in the summer of 2018.  The renovation project will include work on:
hotel exterior
guest rooms
pool deck
lobby
corridors
elevators
Work will also include the addition of meeting spaces, as well as improvements to in-room technology.  The goal is to make the property more appealing to business travelers.  What isn't changing, though, are the property's two restaurants: the brand new Maui Brewing Company restaurant and the Hawaiian Aroma Caffe.
Going Upscale
According to Outrigger Hotels & Resorts President/CEO, Scott Dalecio, the refurbished Waikiki Beachcomber by Outrigger will be a more upscale resort.  An "upscale urban oasis with a modern Hawaiian elegance that takes inspiration from the hotel's ocean views and surrounding natural environment."  And so far, by the looks of the sole rendering available, the improvements look promising.
Holiday Inn Resort Waikiki Beachcomber is Rebranding, Final Thoughts
The difference between the current Holiday Inn and the upcoming renovations are huge.  If everything ends up being as nice as it is in the renderings, then I think Outrigger will have a winning concept here.  Especially since the property's central location is close to the International Market Place and the Royal Hawaiian Center, making it a convenient place to stay in Waikiki.  And while the Beachcomber may not be on the beach, it is a short walk away, unlike some other properties with "beach" in their name.  But of course, the only downside to this all is the loss of a property for IHG members.