Starting today, Hyatt has a new promotion, the Hyatt Gold Passport 30% Bonus, awarding you a 30% bonus on points purchased when you purchase a minimum of 5,000 points ($120): link.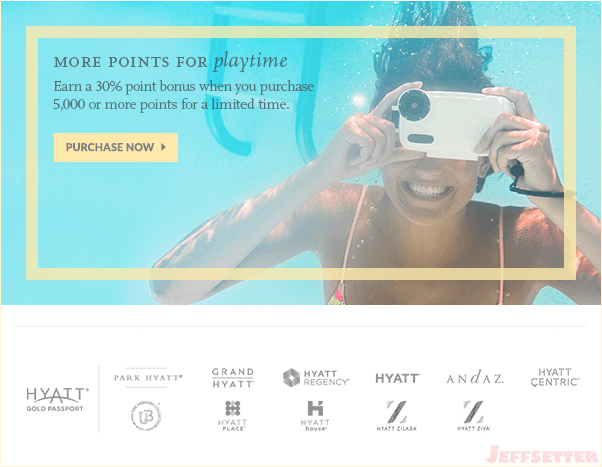 This definitely isn't the best bonus we've seen, as Hyatt has run 40% bonuses in the recent past, however, it could represent great value if you're close to an award redemption.  While it usually doesn't make sense to buy points specifically for stays, the value here MIGHT be worth it, depending on how you value your points, what property you'll be staying at, and when you'll be staying.  For example, a night at the Park Hyatt New York can easily cost over $600/night (before tax), while it costs 30,000 points for an award night.  With this promotion, you could purchase 31,200 points for $576, or 61,100 points for $1,128.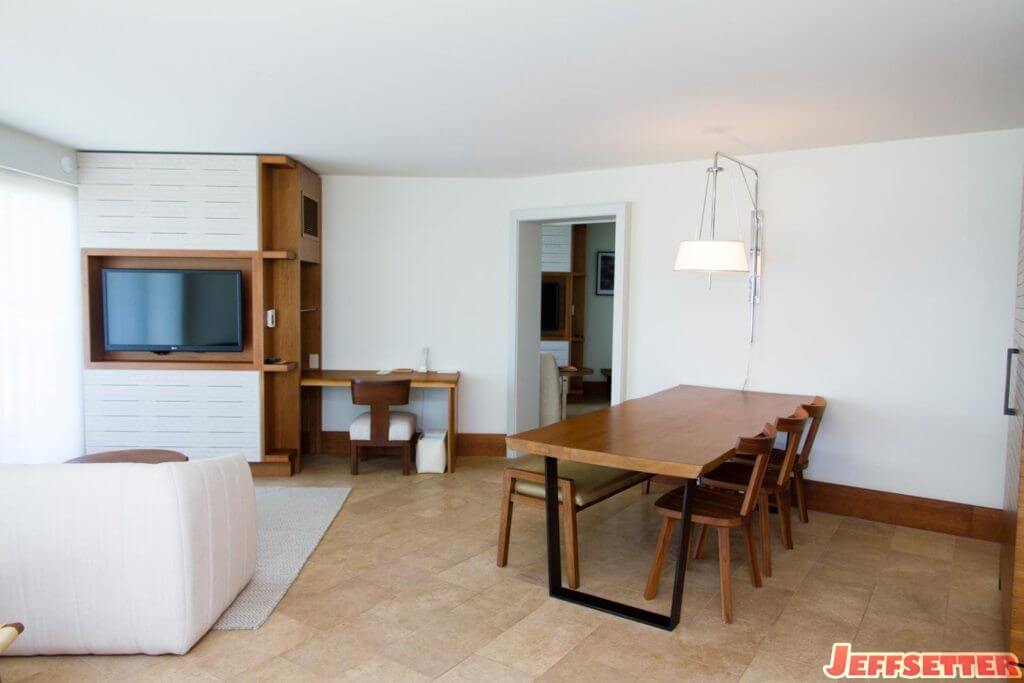 An even better redemption value would be the Andaz Maui.  A night there would set you back around $430 to $450 (starting, keep in mind Hawaii adds on 13% tax) PLUS a $40 (plus tax)/night mandatory scam resort fee PLUS $30 (plus tax)/night.  That means your nightly rate would be at least $556/night, including tax!  But, if you redeem points for a pure award stay, the property waives the $40/night resort fee.  A standard award night at the Andaz Maui is currently at 25,000 points/night, while it'll cost you $480 to purchase 26,000 points (with the 30% bonus) or $936 for 50,700 points goof for 2 nights, coming in at $468/night plus $30/night parking.
Two nights aren't nearly enough for a Hawaiian vacation, especially on Maui, but two free nights is better than nothing!  Heck, you could buy some points and get the Chase Hyatt Gold Passport Visa Signature card and get 4 nights for free!
If you do buy, just make sure to do your research (and your math) to see if it'll make sense for you.