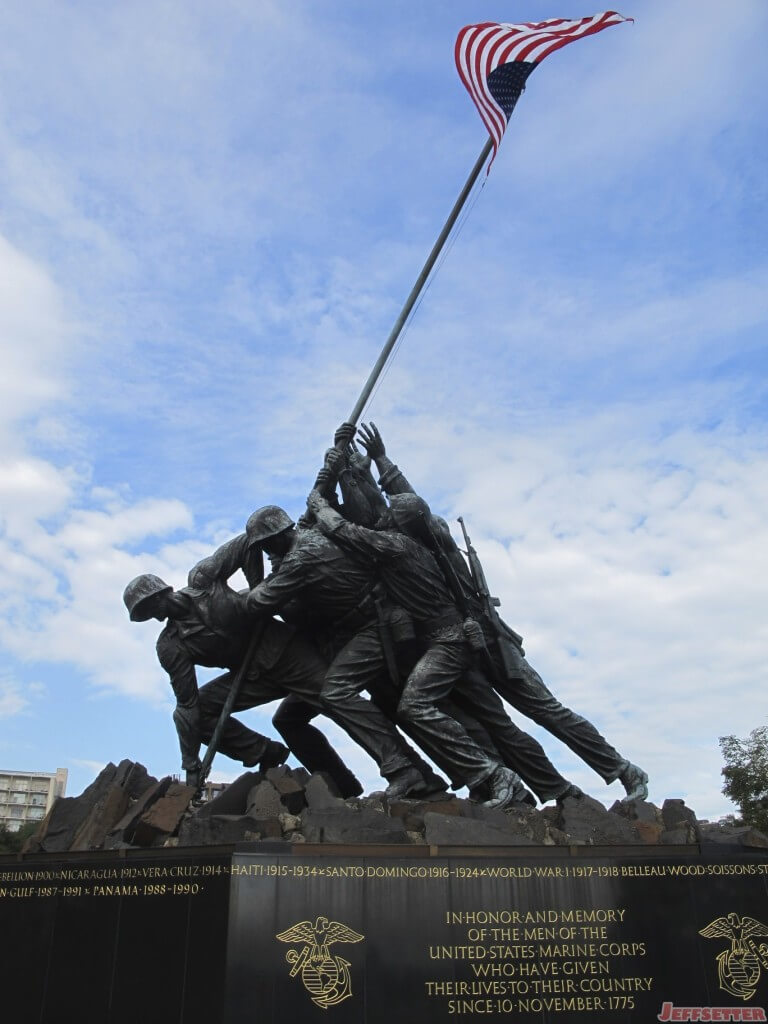 In honor of Memorial Day earlier this week, I wanted to post a photo from my travels to honor the occasion. I chose to write about what Memorial Day Means to Me earlier this week, and today I am introducing the Friday Photo. This Friday's photo was taken in August of 2012 at the Iwo Jima Memorial in Washington, DC.
While my wife lived in Washington, DC for nearly 3 years, one of the last places I was able to check off of my bucket list was the Iwo Jima Memorial. The other was the Vietnam Memorial Wall. For whatever reason, we just never saw either monument our entire time in the city.
That changed when in my last visit to Washington, DC. before our wedding reception. We each had a "bucket list" of things that we needed to see and do in the city before leaving, and Iwo Jima was near the top of the list. Even then, it was difficult to get to the memorial because it's not on the beaten path. Then on one of my last days I had a brilliant idea: How about I visit the monument on my morning run? That's exactly what I did, and I was able to take some nice photos of the monument and take a rest after running to the national mall and over the Potomac river (on a major US Freeway nonetheless) to get to the memorial. It was well worth it.
Here is a bonus shot of the memorial!