These are the two June 2017 Hawaii travel contests you'll want to enter.
This June, there are two contests from two different airlines you'll want to enter if you can.  The first contest is online, so anyone can enter.  But, the second contest requires you to make purchases at Ward Villages shops in Honolulu, so most out of state won't be able to enter.
Hawaiian Airlines Hawaii Food & Wine Festival Sweepstakes
Hawaiian Airlines is once again a major sponsor of the Hawaii Food & Wine Festival.  For those of you not familiar with this event, it happens every October-November, and includes events on Oahu, Maui, and the Big Island.  This year, Hawaiian Airlines is the title sponsor at the Uncorked event taking place at the Hawaii Convention Center on November 3rd.  The event will feature 21 chefs, such as Marcel Vigneron, Nobu Matsuhisa, Michael Mina, and more, plus 20 winemakers.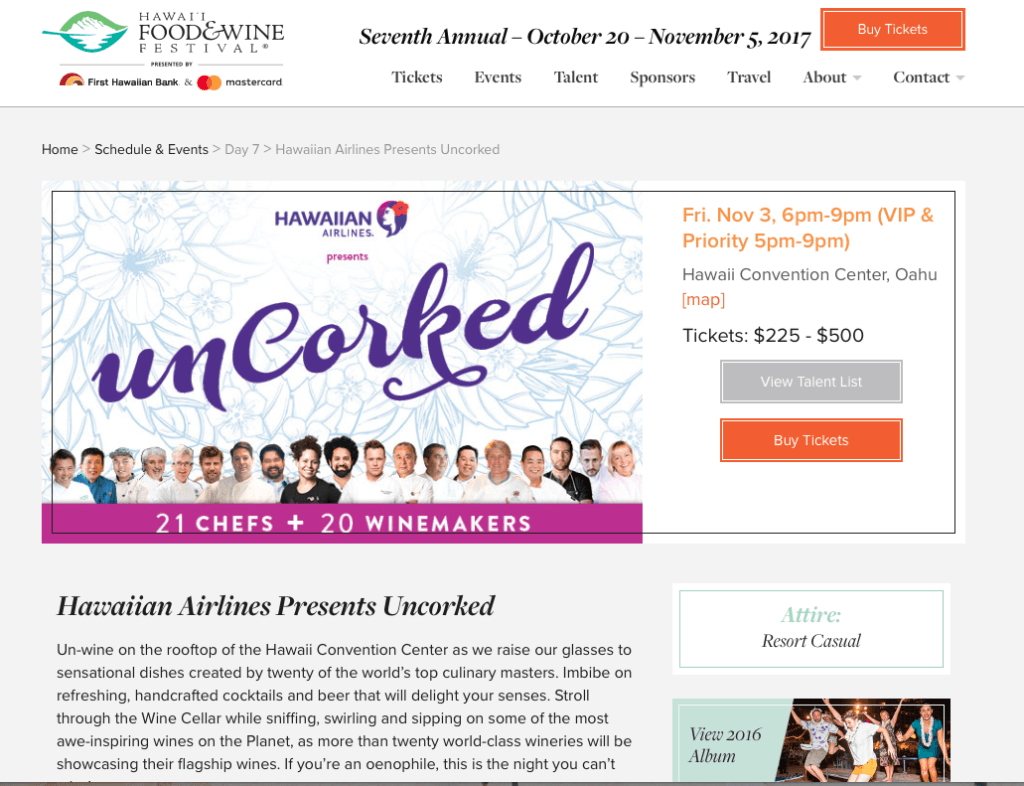 So, it's no surprise then, that Hawaiian Air will be giving away two tickets to Uncorked.  However, in addition to the Uncorked tickets, Hawaiian Air will also award the contest winner 140,000 HawaiianMiles and a 3-night stay at the Kahala Hotel.  The total prize packages is valued at $5,250.   Tickets for Uncorked start at $225/per person and top out at $500.  While a stay at the Kahala Hotel around the time of the event will set you back at least $404/night before tax.
To enter the Hawaiian Airlines Hawaii Food & Wine Festival Sweepstakes, simply visit the contest site and fill out the entry form. All entries must be received by June 30, 2017, at 11:59pm HST.
Ward & Win with Alaska Airlines
Honolulu's Ward Village (Howard Hughes) and Alaska Airlines are giving away 10 roundtrip tickets.  Unlike the Hawaiian Airlines Food & Wine Festival contest, however, this is not an online contest.  Rather, to receive an entry you'll need to make a purchase at any shop, entrainment venue, or restaurant at Ward Village.  You'll then receive one entry piece, which you'll scratch to see if you are an instant winner.  Those that don't win instantly will "collect and win" using an online game board.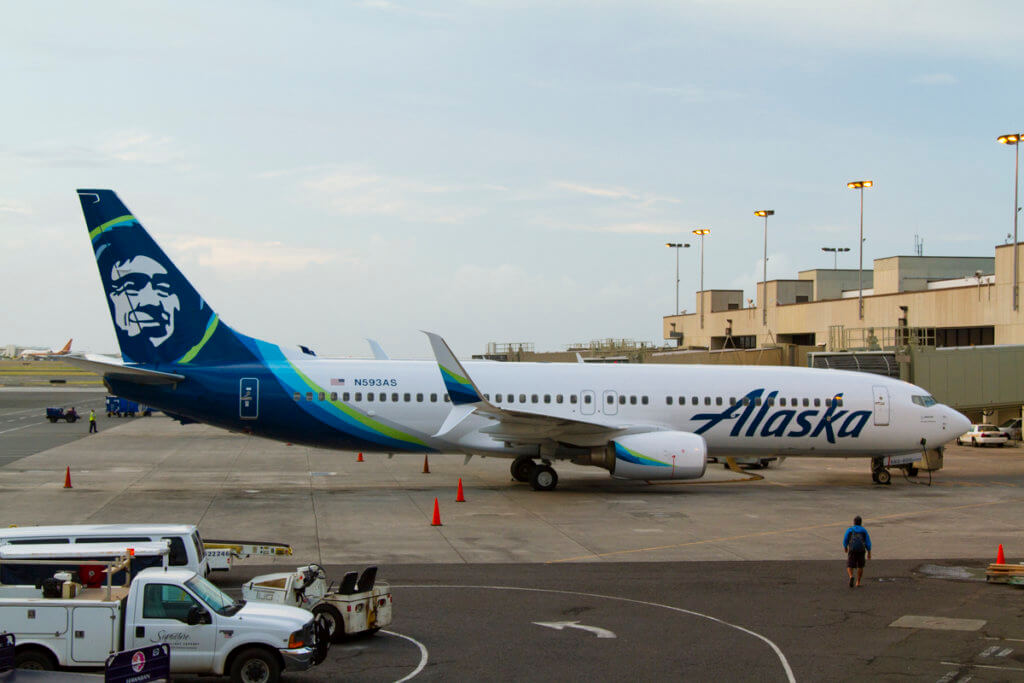 If, however, you make your Ward Village purchase using your Alaska Airlines Visa Signature card, you'll receive 10 game pieces per transaction instead of one.  All vendors at Ward Village are eligible, except for Nordstrom Rack, TJ Maxx, and Nobu's Honolulu.   That being said, you do have more time to enter this contest.  The Ward & Win contest runs from June 1 through July 31, 2017.  For complete contest rules, please visit the Ward Village website.
June 2017 Hawaii Travel Contests Final Thoughts
The likelihood of actually winning either of these contests are pretty slim.  But entering the Hawaiian Airlines Hawaii Food & Wine Festival contest takes all of 1 minute.  And if you win, great!  If not, at least you tried.  The Ward & Win contest requires a bit more effort and isn't possible for those not on Oahu.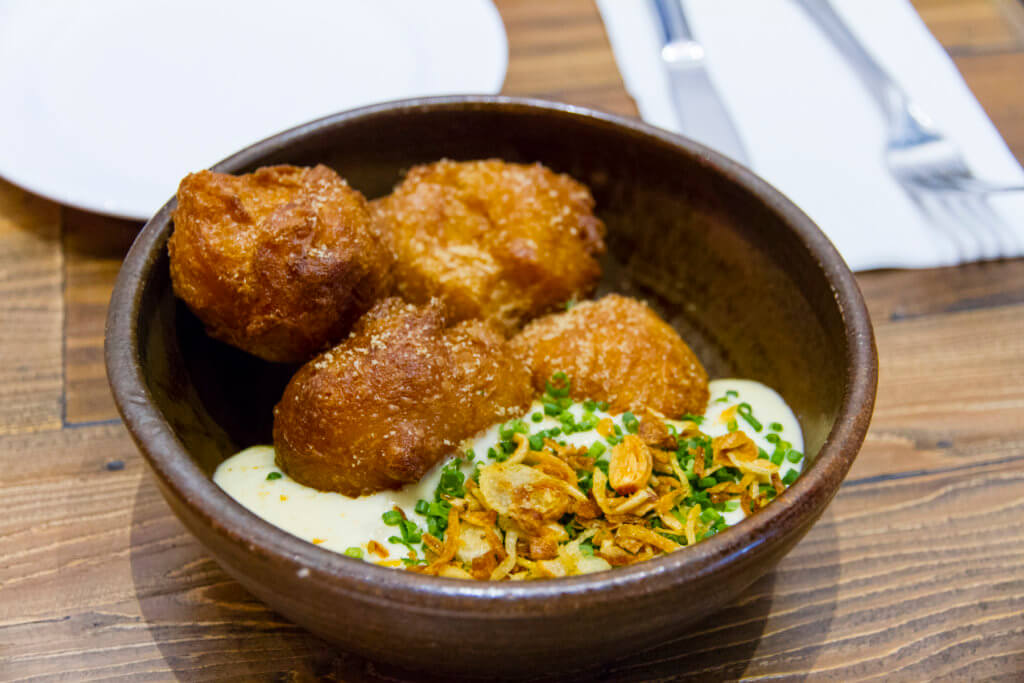 But if you're visiting during this time or are an Oahu resident, pay a visit to Ward Village to dine at Piggy Smalls , watch a movie at Consolidated theaters, etc. and earn yourself some game pieces. Worst case is you spent money you already would have, though I'll admit it would be hard to use my Alaska card instead of my Sapphire at a restaurant ?.
If you do decide to enter either or both of these contests, good luck!