On Monday, the Hawaii Marine Animal Response (HMAR) group announced that Ka'iwi's pup has a name! As was the case with the last monk seal pup born in Waikiki, the students of nearby Waikiki Elementary School.
As you'll recall, on April 14, Oahu regular, Ka'iwi gave birth to her fifth pup. Much like Rocky did last year, Ka'iwi gave birth to her fifth and most recent pup on Kaimana Beach, right in front of the Kaimana Beach Hotel. Initially, the gender of the precious bundle of joy wasn't known, though H-MAR announced on April 27 that they determined that the pup, then designated PO5, is, in fact, a girl! That's fantastic news since; overall, there are fewer female Hawaiian Monk Seals than males. And now, just over two weeks later, she has a name.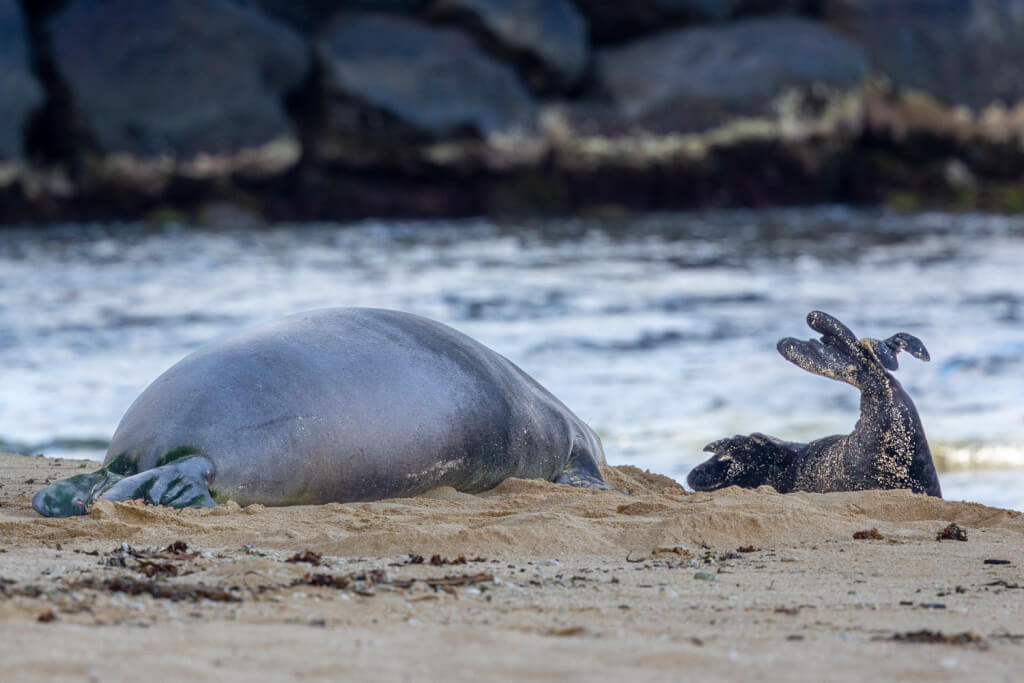 Ka'iwi's Pup Has a Name!
Honestly, I'm slightly miffed by the name that was selected. What is it, do you ask? Pualani. Yup. PO5's Hawaiian name is the same as the name given to the woman that graces the tail of every Hawaiian Airlines jet. We also know from Hawaiian that Pualani means heavenly flower or flower of the sky in English.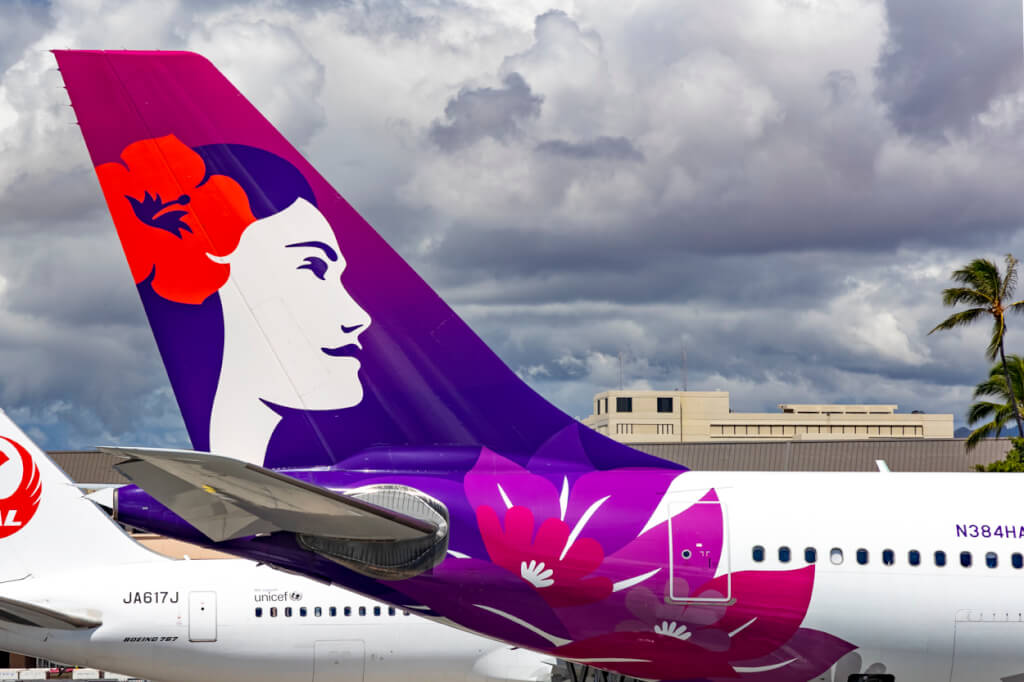 What was ironic about all of this is the fact that the announcement happened the same day that Hawaiian revealed their new Boeing 787 interiors. I don't know about them, but if I were the head of marketing for Hawaiian, I'd reach out to H-MAR and see if the company could symbolically adopt Pualani and incorporate her into its brand.
Final Thoughts
It's great that Ka'iwi's pup has a name! It's interesting that it's the same name as an iconic local brand, but hey. And if you haven't been able to see Pualani yet, you better hurry. Hawaiian Monk Seals generally wean their pups at about five to seven weeks old. Pualani is already a month old, so you only have one to three weeks left to go see her if you like!