2022 ended with zero volcanic activity on the Big Island. Both Mauna Loan and Kilauea stopped erupting almost simultaneously. Naturally, the big question at the time was if and when Kilauea would begin erupting again. The answer to that question is now, as the Kilauea January 2023 eruption begins.
I've said it before, and I'll say it again – volcanoes are predictably unpredictable. Though there were signs leading up to it, Mauna Loa's eruption was a bit of a surprise, as was Kialuea's insane episode back in 2018. When activity stopped at both volcanoes last month, no one knew when one of them would rumble back to life again. Kilauea has been in a near-constant state of eruption for decades now, though the volcano can go decades and even centuries between eruptions. Naturally, we all hoped that wouldn't be the case, and it isn't – at least for now.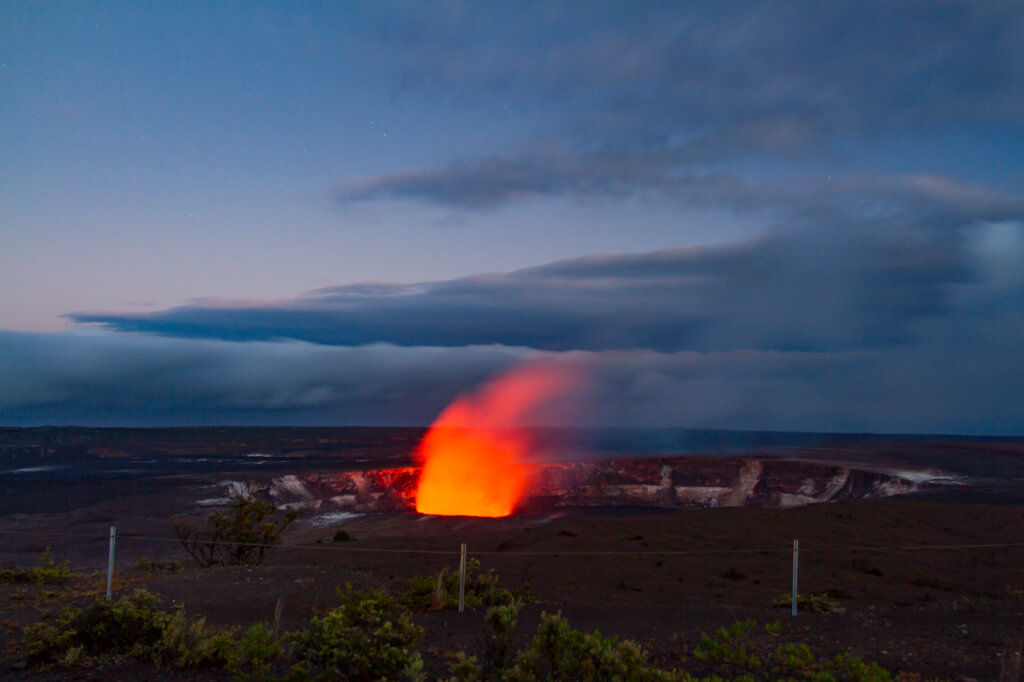 Kilauea January 2023 Eruption
On the morning of January 5, the Hawaii Volcano Observatory (HVO) recorded earthquake swarms and ground movement at Kilauea's summit caldera – Halema'uma'u Crater. About an hour later, HVO webcams monitoring the floor of Halema'uma'u Crater recorded fissures spewing lava, confirming the start of the Kilauea January 2023 eruption. There doesn't appear to be any significant fountaining activity at this time, and the eruption is wholly contained within the crater.
As is always the case, what happens next is almost impossible to predict. As we've seen in recent history, it's likely that the eruption will remain confined to the summit area and won't pose a threat to any residents or visitors. At a minimum, this means a glow will be visible in the caldera, and VOG conditions may return to the islands (depending on wind directions). However, we cannot rule out a shift in activity to a rift zone.
Final Thoughts
I'm glad to see Kilauea rumble back to life so soon after going silent, especially given the unusual circumstances of its most recent eruptive episode. Hopefully, the Kilauea January 2023 eruption will go on for a long time. But if your heart is set on seeing it in action, I'd suggest heading there ASAP. You just never know!