Last updated on April 8th, 2018 at 02:00 pm
One of my favorite wineries on Waiheke Island is Man O'War Vineyards.
The rugged drive to the "other side of the island" is well worth it to reach this isolated and beautiful beachfront winery on the Man O'War Bay.
We stopped here on our visit to Waiheke Island in September 2015.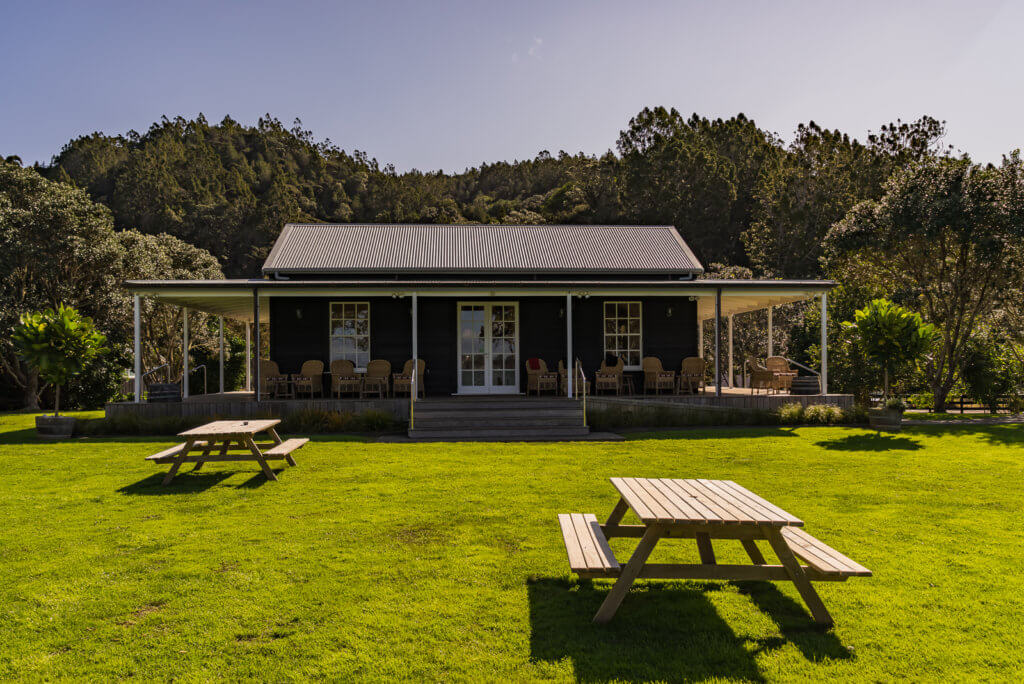 Man O'War Vineyards
Why: Delicious wines, great outdoor space and amazing views of the bay.
Where: Waiheke Island, New Zealand on "the other side of the island."
When: Tasting room open 7 days a week generally 11an-4pm, but check the website for the most up to date hours and holiday closings, reservations are recommended on weekends.
Cost: tasting is free with a purchase, otherwise I think it was $5-$10 depending on the wines tasted (we bought a bottle, so we didn't pay any fees)
Website: http://www.manowarvineyards.co.nz/
Enjoy a tasting, glass or bottle of wine and some snacks while taking some fresh air and the beauty of New Zealand.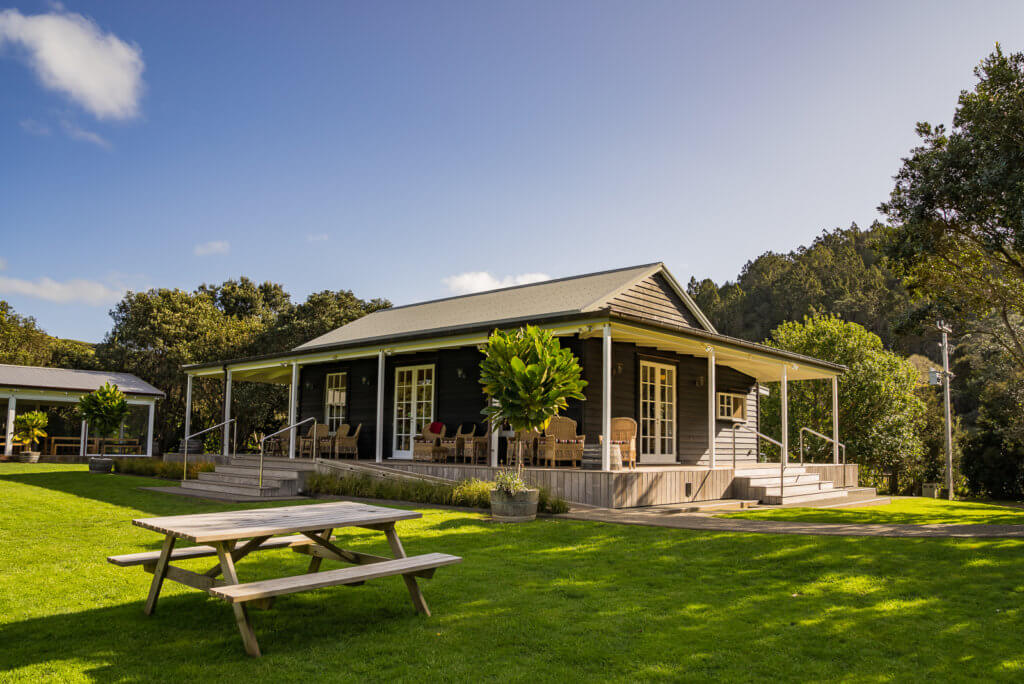 The Tasting Room
The tasting room is cozy and styled in what I would call island colonial.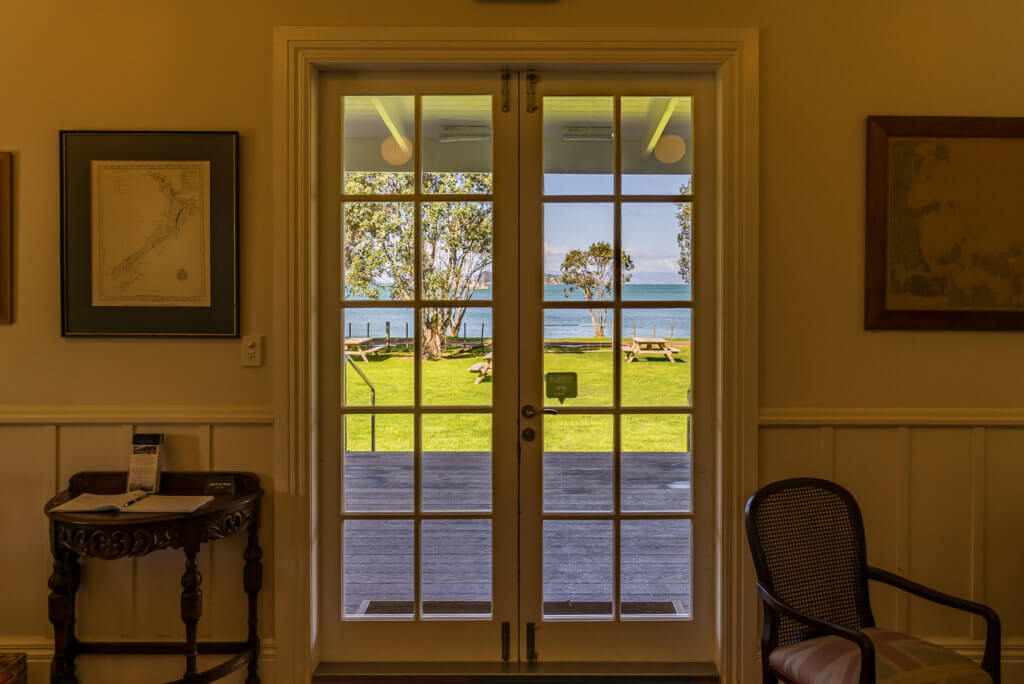 The tasting room is pretty much one long bar, which for some reason we do not have a picture of it. I can see why you may need a reservation for tastings on the weekend.
You can also find olive oils, vinegar and mustards to sample and purchase.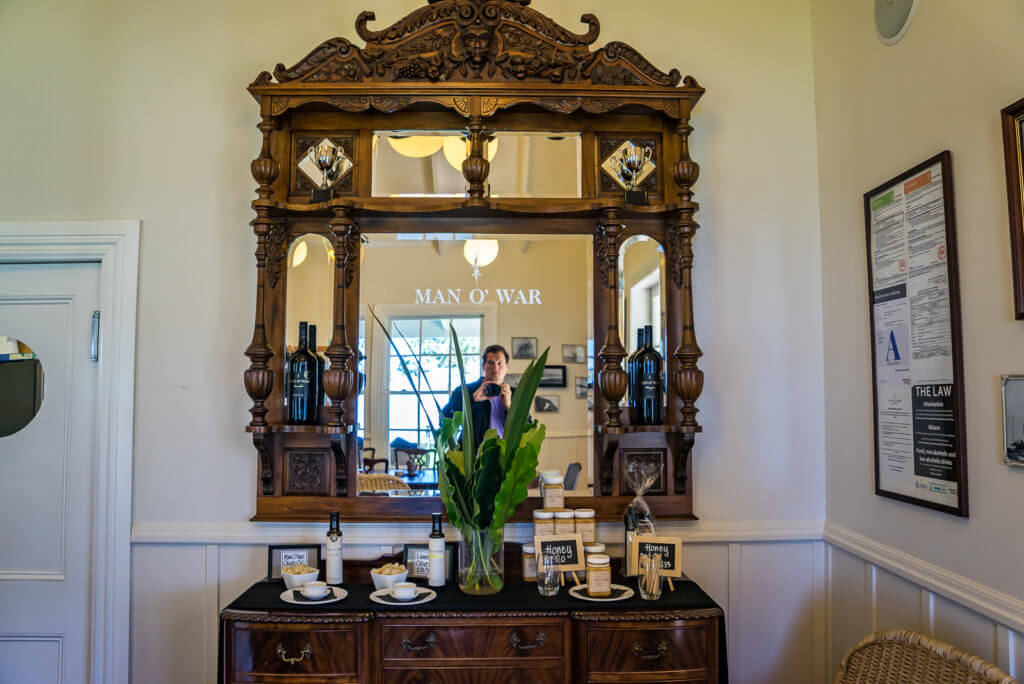 The Wines
Man O'War Vineyards offers two series of wine 1) Flagship Wines and 2) Estate Wines. Each series offers servals varietals and blends of white wines and red wines.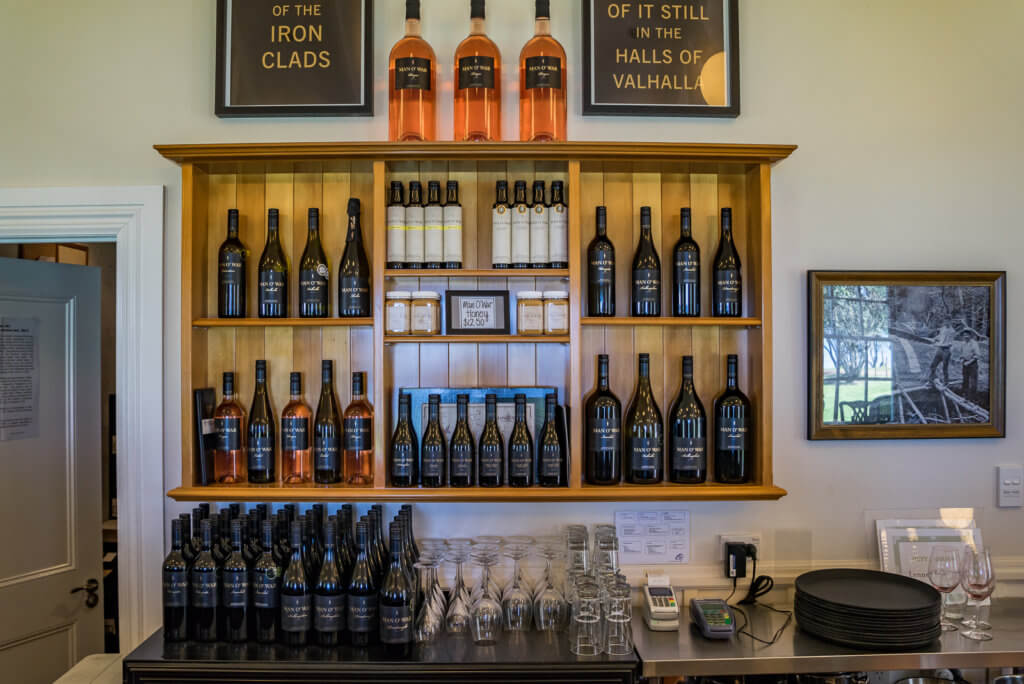 While you enjoy your tasting, the delightful staff will tell you about the wine you are tasting, including the location of all the vineyards. They will also tell you about the family, the operations and a little bit of island history.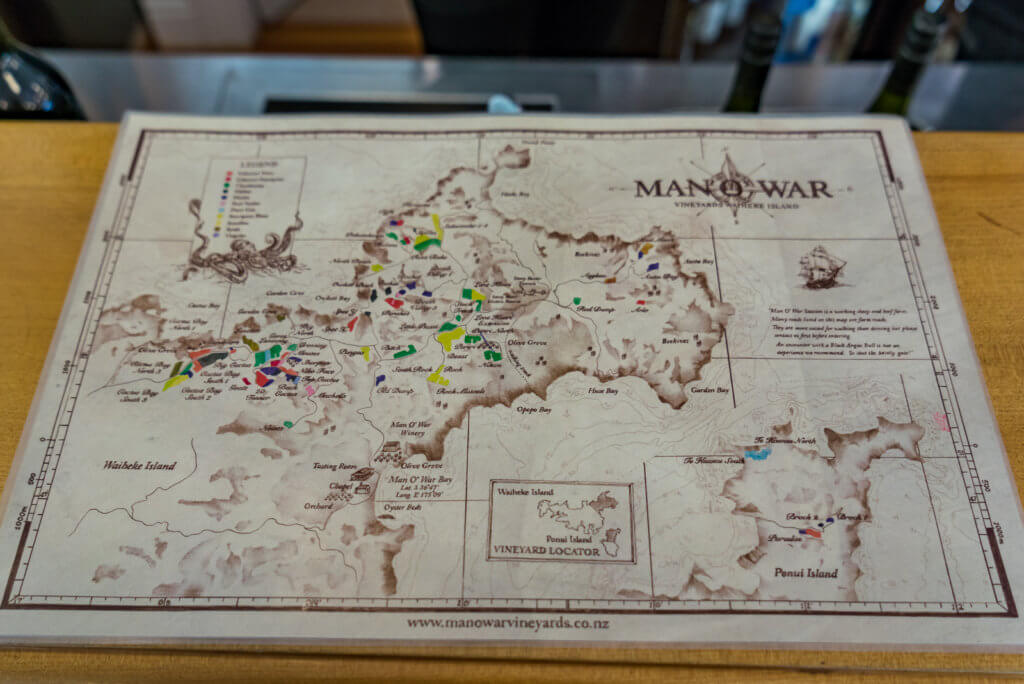 We tasted mostly red because we gravitate to reds more so than whites.
My favorites were the Ironclad, a Bordeaux blend, and the Dreadnought, a Syrah. Mr. J also liked the Ironclad. We ended up getting a glass of the Dreadnought and a light snack, and we brought home a bottle of the Ironclad.
The Ironclad is just a solid wine, as its name indicates. Fruit forward, but the tobacco and oak flavors balance out the blend to give the wine strength and depth. I do not recall the vintage that we had. Of course, we drank it during our stay on Waiheke, so I never entered it in our cellar tracker.
The Dreadnought is a 100% Syrah harvested by hand. This rich and spicy wine will make you crave a perfectly cooked cut of lamb. Sorry vegetarians!
We end up taking home the Ironclad because we thought it was a bit more versatile than the Dreadnought. I am sure price played into our decision as well. However, I don't think you can go wrong with either or any of their wines.
As Alton Brown said on his visit to Man O'War, "You know what is wrong with New Zealand wines?"
"Nothing"
The Location
Man O'War Vineyards is fairly isolated compared to the vineyards and business on Waiheke Island. However, this is one reason Man O'War Vineyards is so unique.
If you are planning a visit to Man O'War, then I would only plan on stopping by one other winery at the most. This will give you plenty of time to enjoy the drive and the area.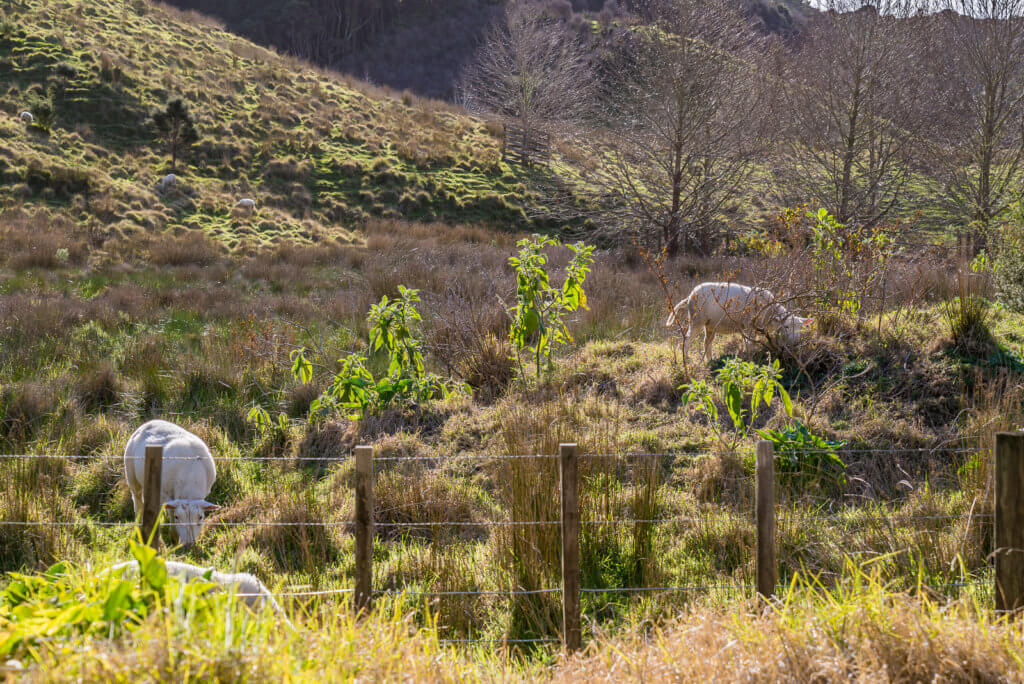 Enjoy a drive down a gravel road with amazing views. We stayed long enough that we caught the sunset on our drive home.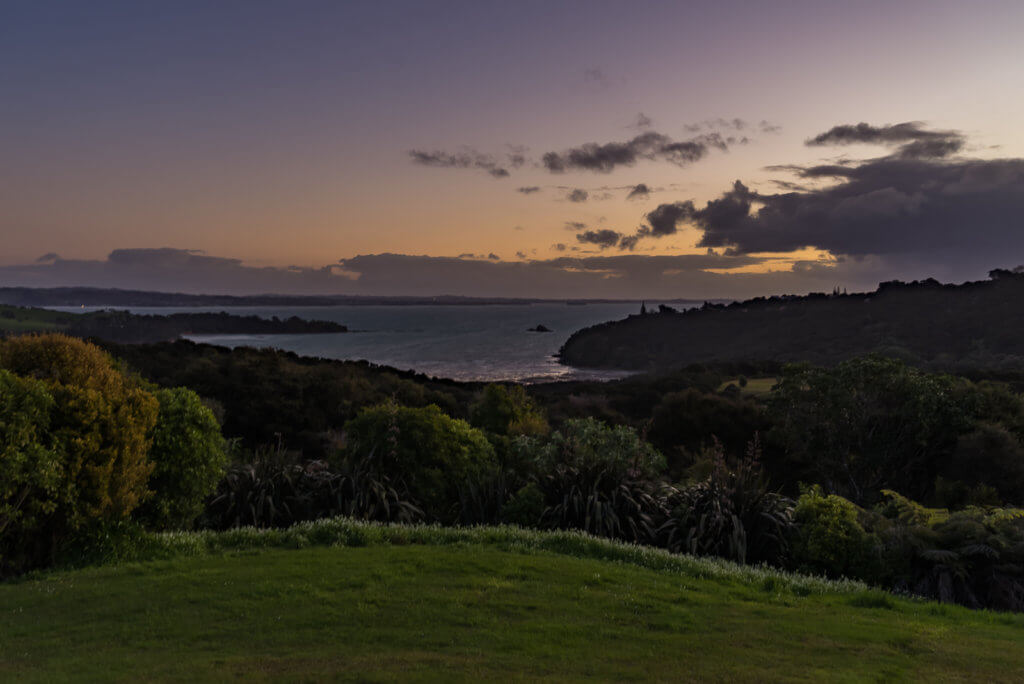 You will want to give yourself a little extra time on the drive for the numerous photo ops and the fact that it is gravel and prone to potholes. This is not a road you want to rush the drive.
Just something to keep in mind if you have a tasting reservation or plans for after your visit.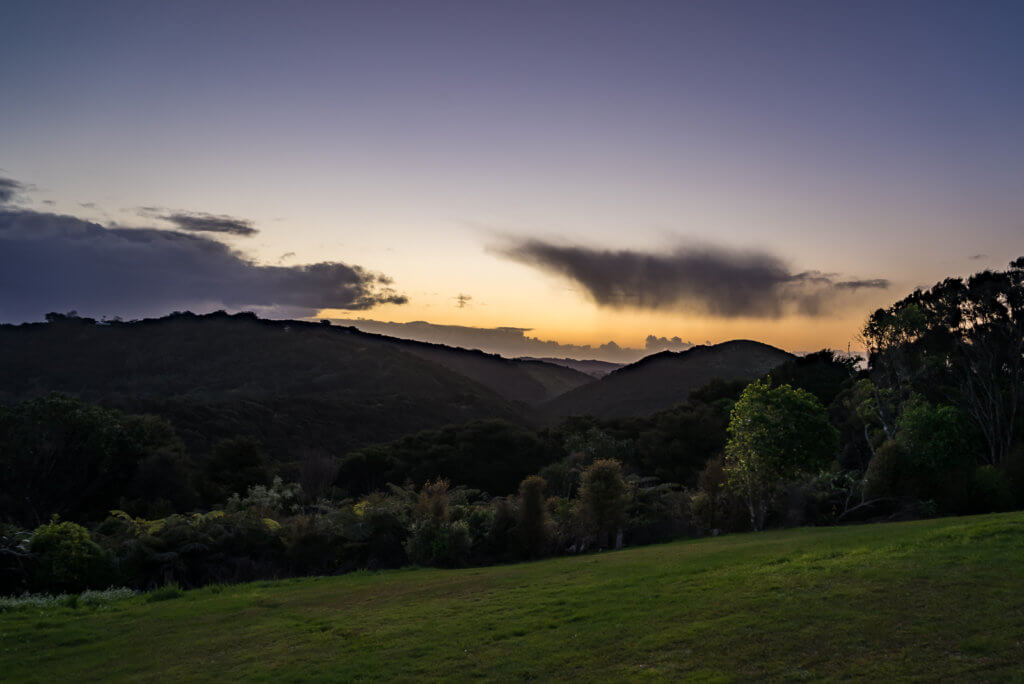 The Property
After your tasting, I urge you to grab a bottle to share or enjoy a glass of wine on the patio. The area is really too pretty to rush your time or to pop in for a quick tasting.
If you have any snacks, then you will likely make friends with some of the local wildlife.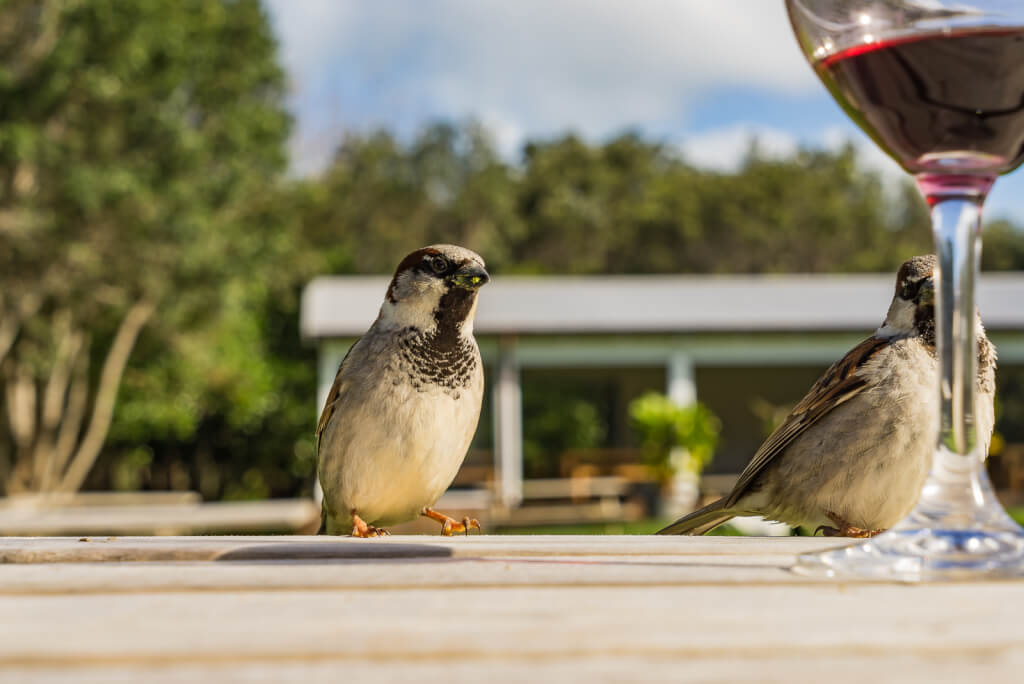 Depending on when you are visiting Man O' War, you may want to grab one of the picnic tables which are in the warm sun.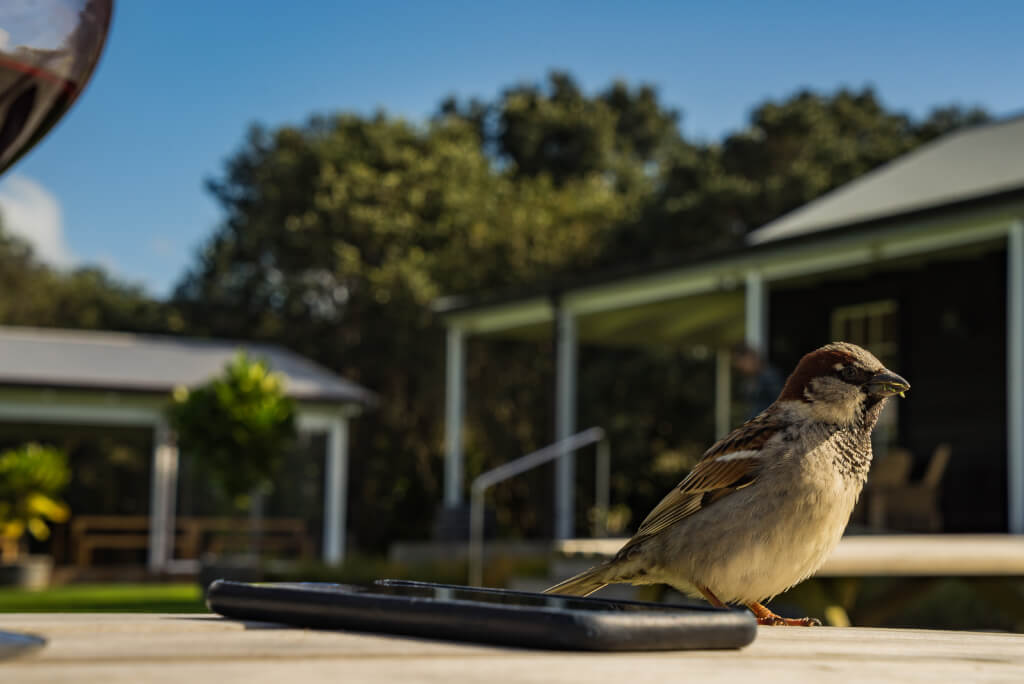 Whether you sit at a picnic table or on the front porch, you can enjoy beautiful views of the Man O'War Bay.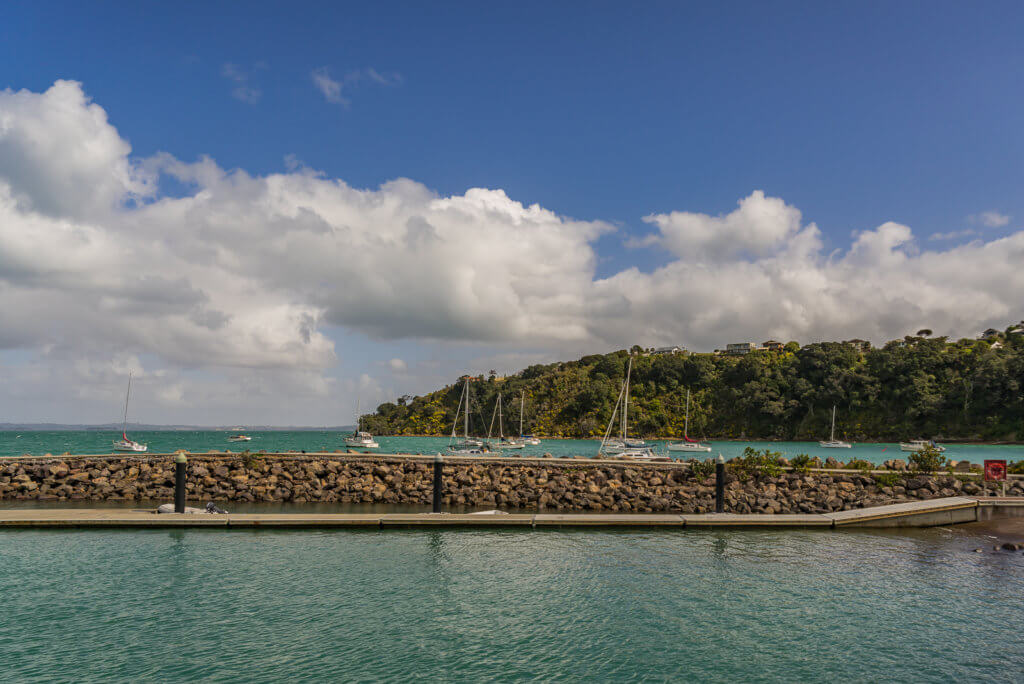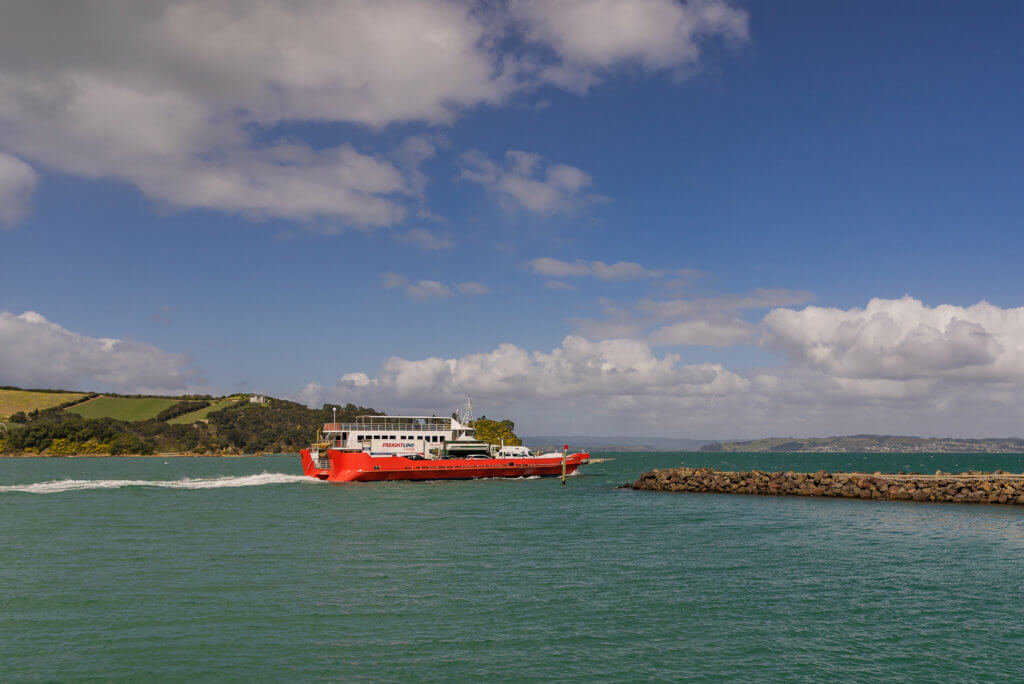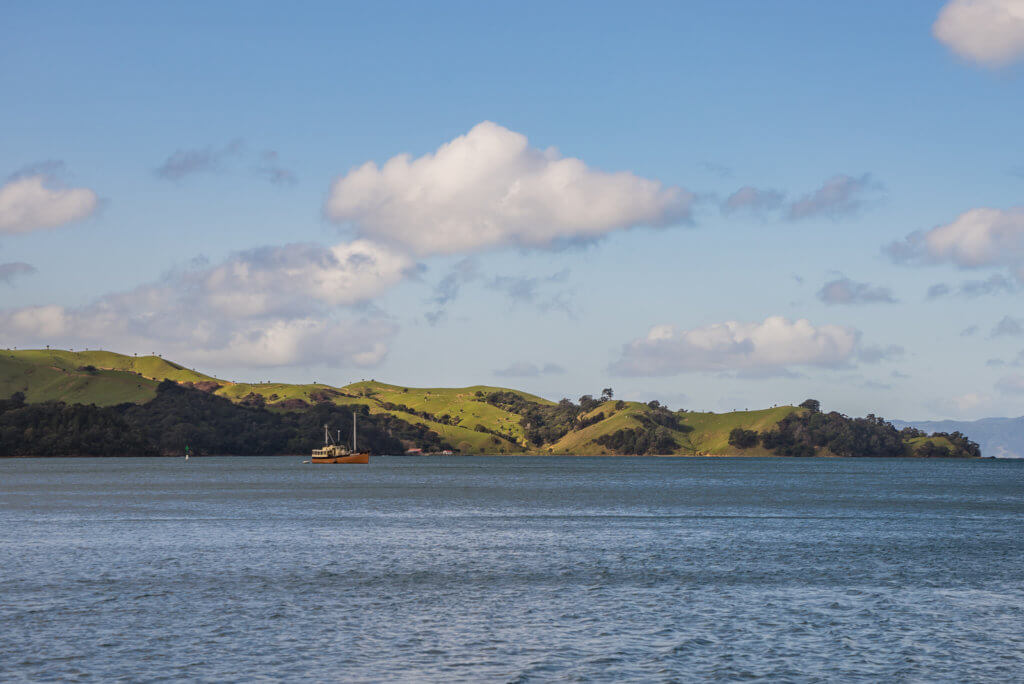 After you are done with relaxing at Man O'War Vineyard, you can take a walk along the rocky beach. This will also wake you up for the drive back.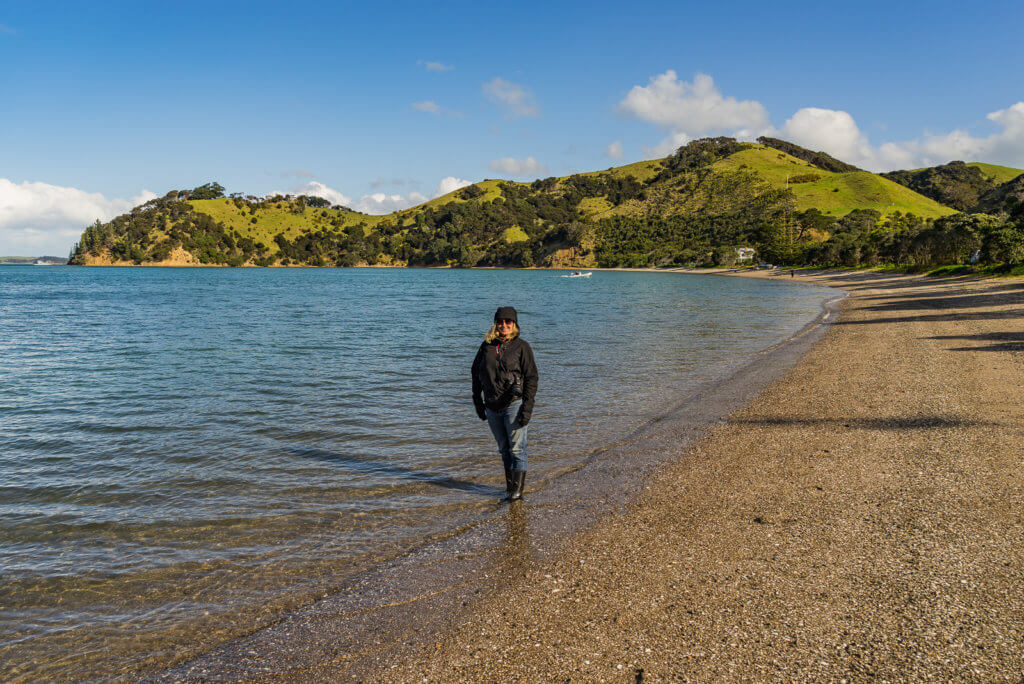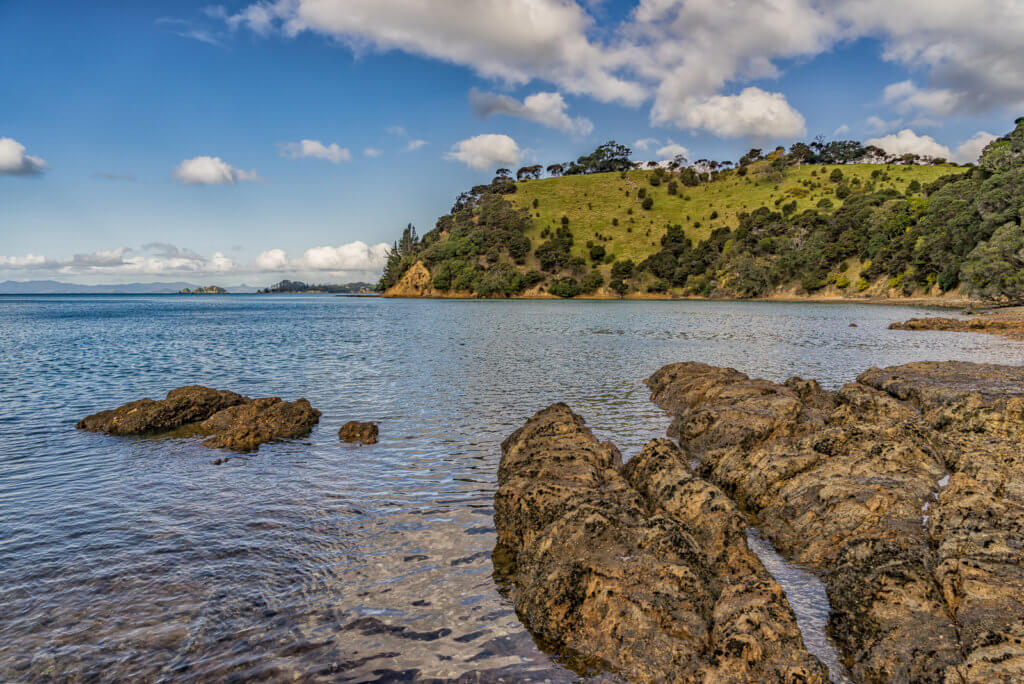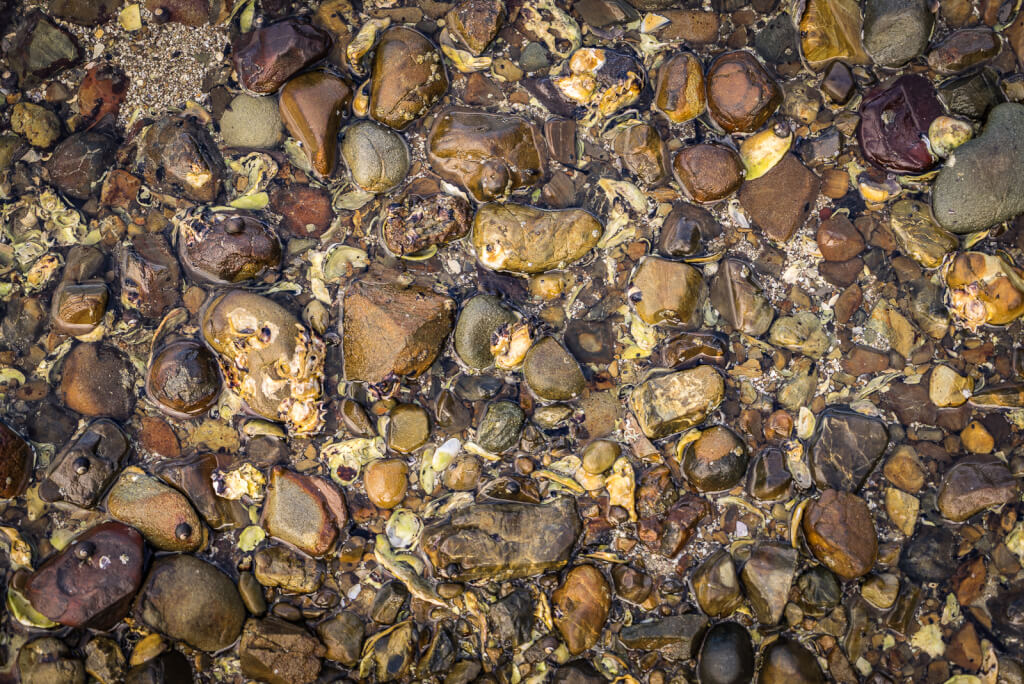 Recommendation
Worth the drive for the wines and the views. However, this will take a better portion of your day. If you have limited time on Waiheke and it is your first trip, then you may want to stick to the West side of the island to see more.
If you would like to try Man O'War wine, but don't have time for the trek out to the tasting room, then many of the local bottle shops on the west side of the island carry some of the wines. You can try the Waiheke Wine Center.