Heads up! Marriott Bonvoy changes are coming in September. These are changes we've known about for sometime, but have been delayed due to ongoing IT issues.
Marriott Bonvoy
When Marriott combined Marriott Rewards and SPG to form Marriott Bonvoy, we knew peak and off-peak award pricing was coming. But, as we all know, the integration process has been anything but smooth. A side benefit (or negative, depending on how you look at it) of the chaos, though, has been the delay of other changes like peak and off-peak award pricing. But, surprise! Those aren't the only changes coming. So let's go over what to expect com September 14, 2019.
Peak and Off-Peak Pricing
Remember this from the new program announcement? Well, now it's happening for real. Don't remember what the peak and off-peak pricing looks like? Here's a refresher.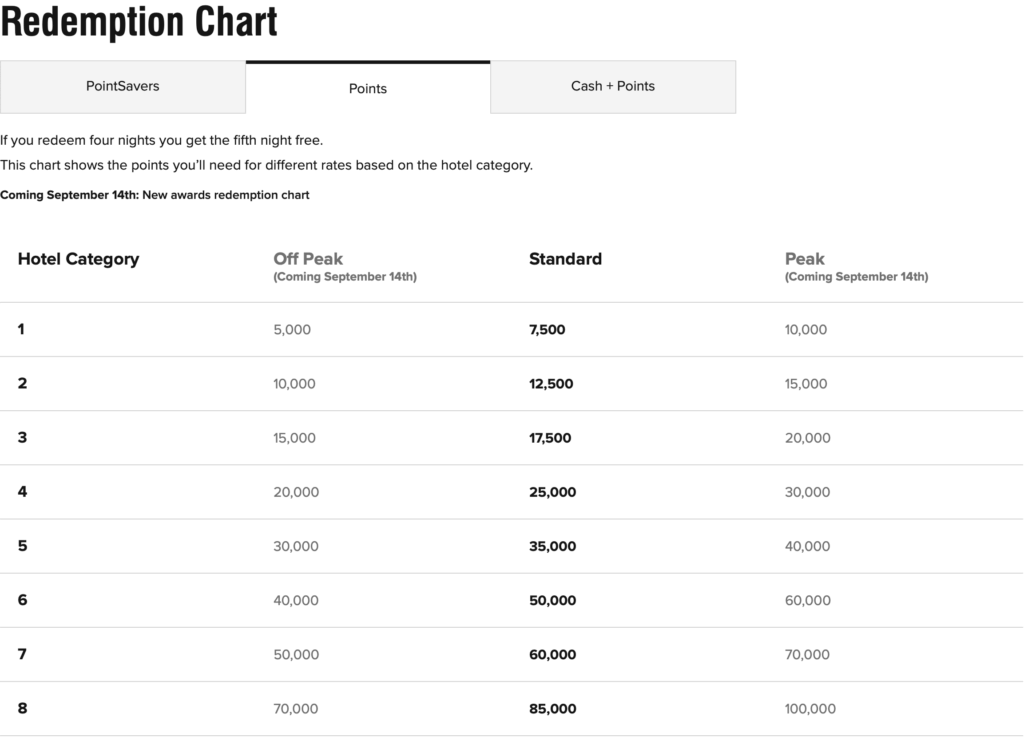 With the new pricing chart, the cheapest award stay comes in at 5,000 points per night, while the most expensive skyrockets to 100,000 points per night. YIKES. And, remember, the most expensive redemptions pre-integration were 45,000 points per night at category 9.
Apparently, PointSavers awards are still available too. I don't know about you guys, but I never see these award prices. But, hey, here's an award chart for it!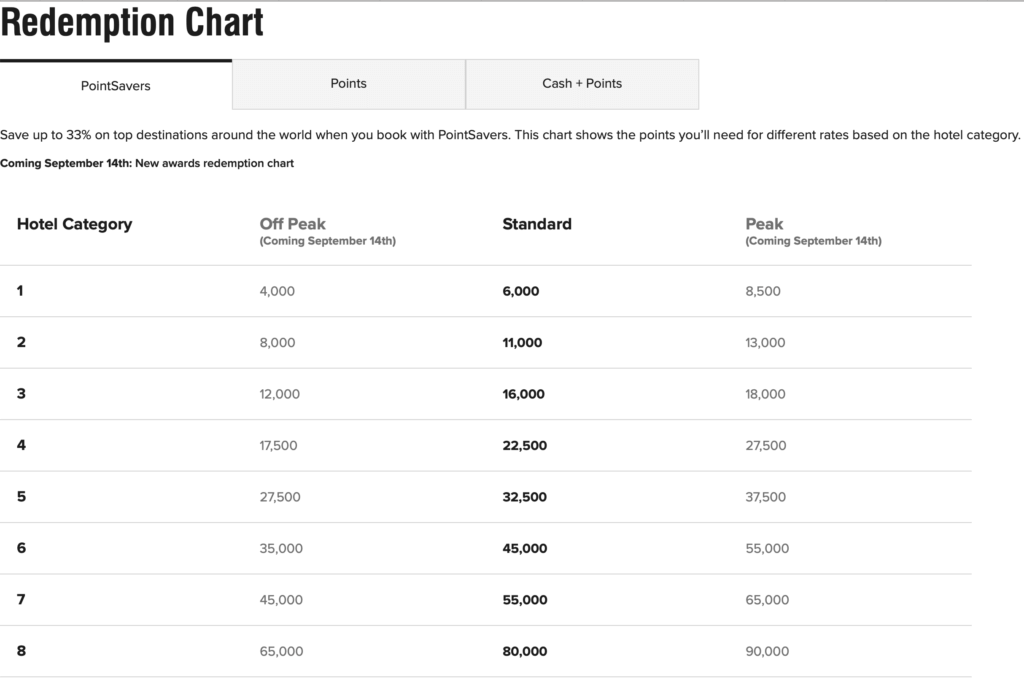 And, here's how the Cash + Points Chart looks going forward.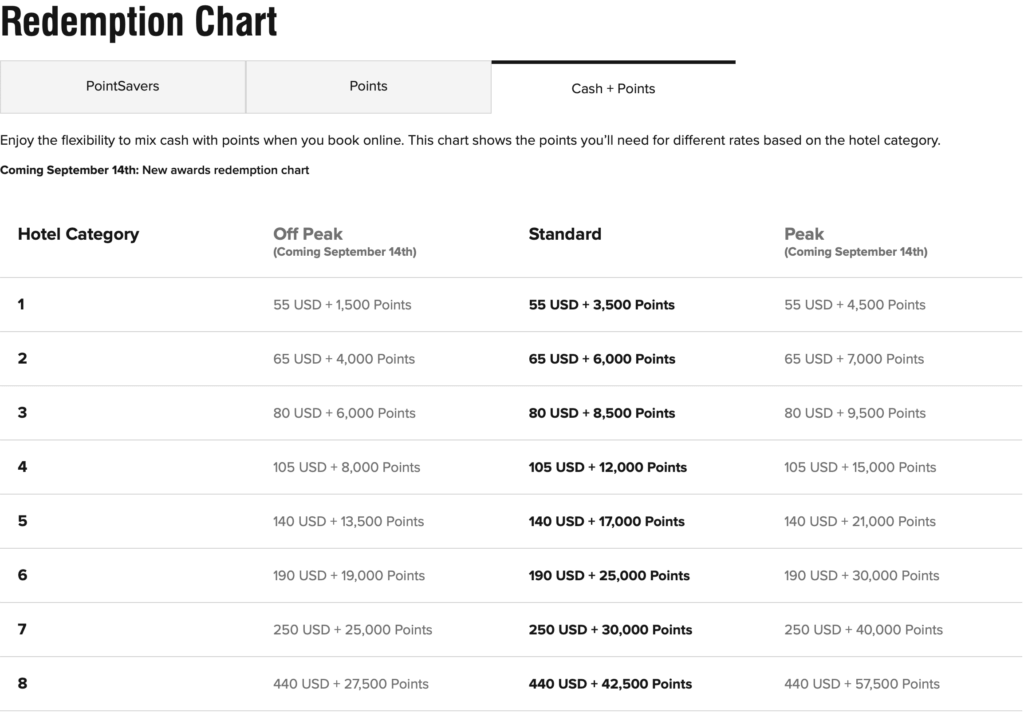 How Peak and Off-Peak Will Work
Supposedly, award availability will be balanced. There shouldn't be more peak nights than off-peak nights and standard award rates should be the norm. Further, peak and off-peak date will adjust monthly, rather than annually. How this works in practice, though, is anyones guess. I can imagine this not working too well, but we'll see.
Award Reservations Restrictions
This change is, um, interesting and not one I'm onboard with. That is the limiting of award points and cash + points reservations to just three. I get it, Marriott is trying to limit speculative bookings. But at the same time, if you plan on making more than three award stays in a year, that you can't book them all at the same time now. And that can be downright infuriating. Marriott is effectively making their points potential more difficult to use.
Oh, and in case you're wondering, your award reservation is locked into the rate available at the time of booking. Not adjustments up or down when peak and off-peak rates come into effect. But that makes sense! At least it does to me.
Marriott Bonvoy Changes Coming September, Final Thoughts
Yeah, I already wasn't a fan of Marriott's new award chart when it first came out. But, damn, I'm even more worried now, because I can see them making all weekends peak nights and all Tuesdays and Wednesdays off-peak, for example. And that new award booking restriction is plain dumb, if you ask me. That is, however, just my opinion, and I know nothing of running a loyalty program.
The time of these changes is also interesting, in my opinion. Yeah, I get that the probably only recently overcame their IT hurdles. But, with a softening global economy (and Germany possibly already being in a recession), making their program worse now may not be the best idea.