During a recent study, the University of Hawaii determined that Mauna Loa is no longer the largest shield volcano on the planet. That title now goes to another unlikely volcano in the Hawaiian Islands. Can you guess which it is?
For decades, we've believed that Mauna Loa on the Big Island of Hawaii is the largest shield volcano on Earth. That is, a volcano built up over hundreds of thousands of years of lava flows. In fact, the still-active volcano is thought to be about 700,000 years old.
At the moment, Mauna Loa makes up a vast majority of the Big Island, with an estimated volume of 18,000 cubic miles and a surface area of 2,035 square miles, and is 75 miles across at its widest. It reaches into the atmosphere to a height of only 13,679 feet, making it about 125 feet lower than Mauna Kea. However, Mauna Loan is so massive that it depresses the Earth's crust five miles below the seafloor. As a result, when you measure its height from its true base, Mauna Loa is actually about 56,000 feet high – that's WAY taller than Everest.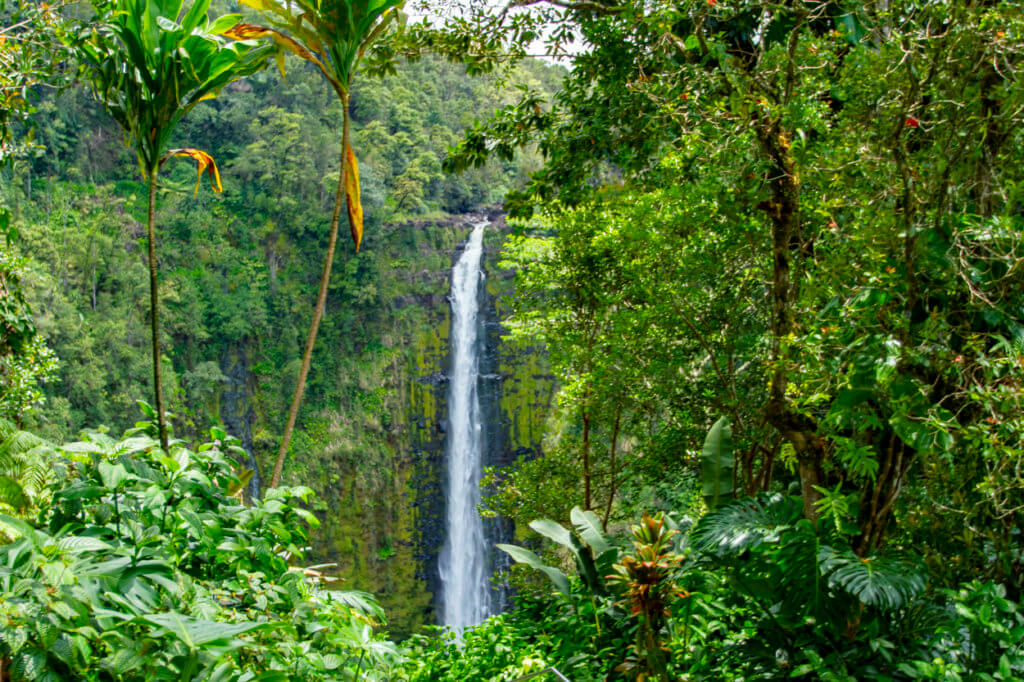 Mauna Loa's Larger, Older Sibling
According to a recent study conducted by the University of Hawaii's School of Ocean and Earth Sciences and Technology, a team of volcanologists found a larger volcano. That volcano is yet another Hawaiian one. It's location, however, will surprise you, as it's found in the Papahānaumokuākea Marine National Monument. Especially since the area is home, primarily, to a lot of low-lying atolls. But, it is here that we find this larger volcano.
Specifically, the larger volcano is Pūhāhonu or the Gardner Pinnacles. Its name translates to turtle rising for breath because that's exactly what the tiny islets look like. Located some 511 miles from Honolulu, Pūhāhonu rises only 170 feet above the waves with a total surface area of just under six acres. But, like Mauna Loa, most of the volcano resides underwater.
Unfortunately, the article posted by UH doesn't give us details on the size of Pūhāhonu. However, they do provide a rather striking visual.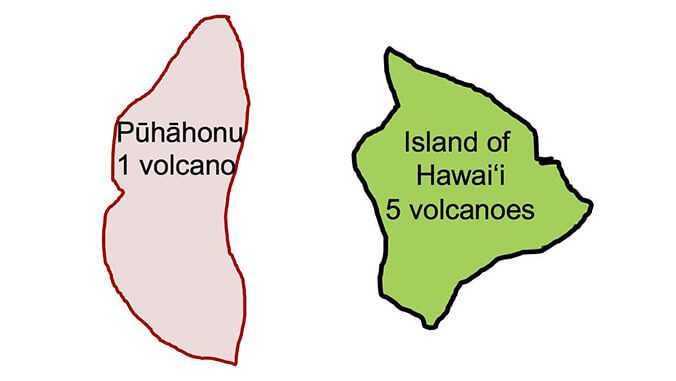 Yeah, that's right – Pūhāhonu is large than the entire Big Island! And, remember, the Big Island is made up of five different volcanoes: Mauna Loa, Mauna Kea, Kilauea, Hualalai, and Kohala. That's INSANE!
Other Observations
According to the study, Pūhāhonu is also the hottest volcano ever discovered in the Hawaiian Islands. Researches came to this conclusion by testing the chemical makeup of the volcano. Pūhāhonu is 91.8% forsterite, which is the highest composition of any Hawaiian volcano. And, of course, the material has the highest melting point of any Cenozoic basalts.
Perhaps even more interesting, though, are the implications this discovery has for the Hawaiian hot spots. You see, scientists thought that hot spots usually die off over the course of one to two million years. But, it was discovered that Pūhāhonu originated from the same hot spot that formed the Midway cluster. As a result, scientists now think that hotspots go through heating and cooling cycles.
Mauna Loa No Longer Largest Shield Volcano, Final Thoughts
This is a pretty interesting find, in my opinion. Especially since the volcano that dethroned Mauna Loa is in such an unlikely location. But, hey, we're learning new things about our planet all the time. And, for what it's worth, Mauna Loa is still growing. In fact, Mauna Loa is still the second most active volcano in Hawaii, trailing only its younger sibling Kilauea.
Yes, the volcano has been quiet for 36 years, but that's a very short period of time in a volcano's life. Mauna Loa will erupt again, as will Hualalai, on which all of Kona as Waikoloa were built. Will Mauna Loa erupt again soon, though? No one really knows. But, last year, scientists observed Kilauea's shallow summit magma chamber refilling. So, yeah, probably not. The two almost never erupt together.