My flight to Maui was uneventful. But, things went off the rails from there. So here the story of my arduous journey home with Hawaiian Air.
For a long time now, my theory has been that half of all flights I take on Hawaiian have issues. And this trend continued during my recent work trip to Maui. Though, things began to go wrong from the day before when I tried to check-in for my return flight.
Check-In Issues
When I tried checking in for my return flight on Hawaiian Air's new mobile app, I got an error message saying it couldn't issue a boarding pass. So, I tried again using a desktop computer and got the same message. Eventually, I called Hawaiian Air for assistance. Only, after being on hold for 10 minutes, no one picked up, and I hung up ?.
I tried calling again in an hour only to be told that there's nothing they can do and that I'd need to check-in at the airport ?. What a waste of time for me since I didn't have a checked bag, but whatever. More irritating, though, is the fact that they then transferred me to Hilton Vacations Club to listen to a very aggressive sales offer ?. Thanks, Hawaiian. Anything to make an extra buck, huh?
HA 505 OGG-HNL
The rest of the day went as you'd expect. Heck, our return flight, HA 505, was scheduled to begin boarding at 6:23 pm and saw pre-boarding start at 6:22 pm.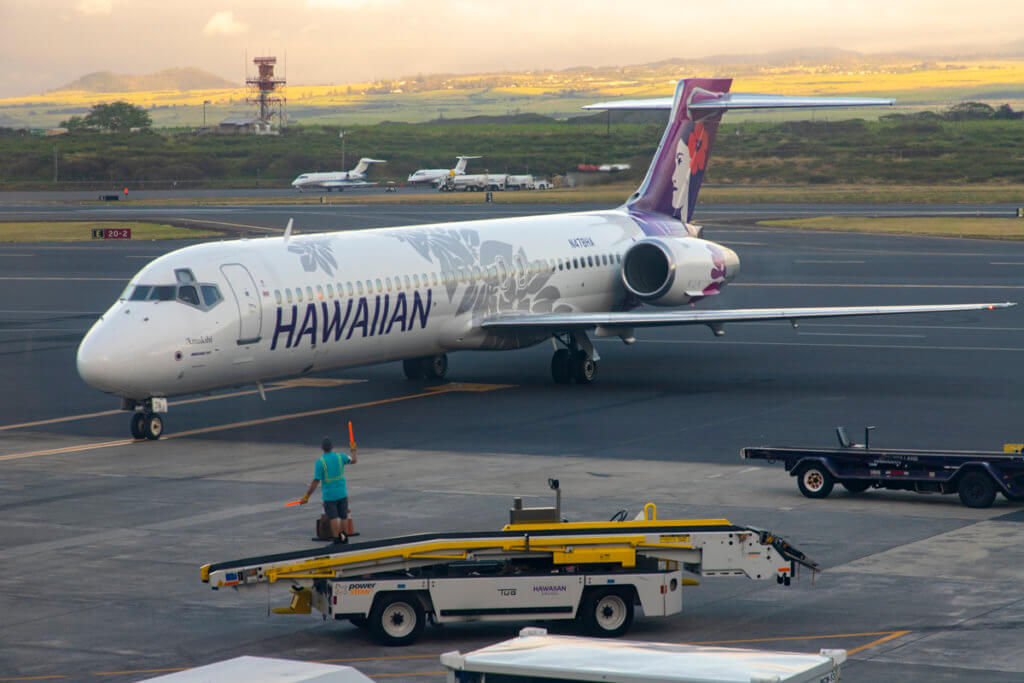 I was in Zone 2, which was called at 6:24 pm. Unfortunately, the minute I sat down in my seat, the Captain came over the PA and informed us of a fluid leak coming from the nose landing gear. As a result, we needed to deplane while they attempted a fix ?.
Once back in the terminal, we held tight. Of course, maybe 20 minutes later, they told us that our flight is being canceled and that we'd need to see customer service to find alternative means of getting home.
That resulted in spending A LOT of time standing in line, as Hawaiian had only two agents assisting us. I was genuinely worried about our prospects of getting home since there were only four more flights that night. Two of those flights, by the way, were nearly at capacity. By the way, Hawaiian didn't officially cancel our flight till nearly 8 pm; 30 minutes after our original arrival time.
Customer Service Experience
After a long wait in line, we finally got to see whether or not we'd be able to get home that night. And let me say that the two working the counter, while stressed, were friendly and professional. They did their best to find a flight for us and did end up assigning us to HA 565 with a new departure time of 9:23 pm. That's 2.5 hours after our original departure time and also meant we wouldn't reach Honolulu till 10:01 pm.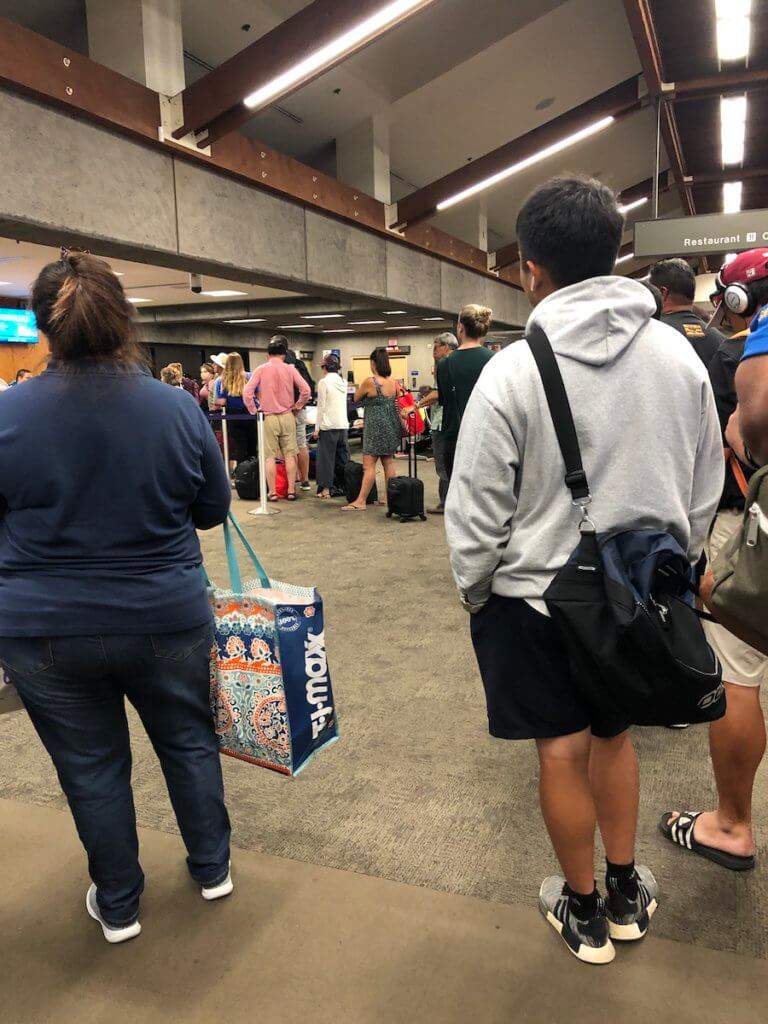 As a result, my boss asked if Hawaiian could supply us meal vouchers. So, the agent called the station manager who very quickly denied the request. The agent was apologetic and gave us information on how to file an official complaint with Hawaiian corporate, which we later did.
HA 565 OGG-HNL
Alright, let's try this again. Our new flight, HA 565 was scheduled to begin boarding at 8:43 pm. But, in typical Hawaiian fashion, the pre-boarding call did happen till about 8:52 pm. That went pretty quickly, though, because at 8:54 pm, they were already calling my boarding group, Zone 2.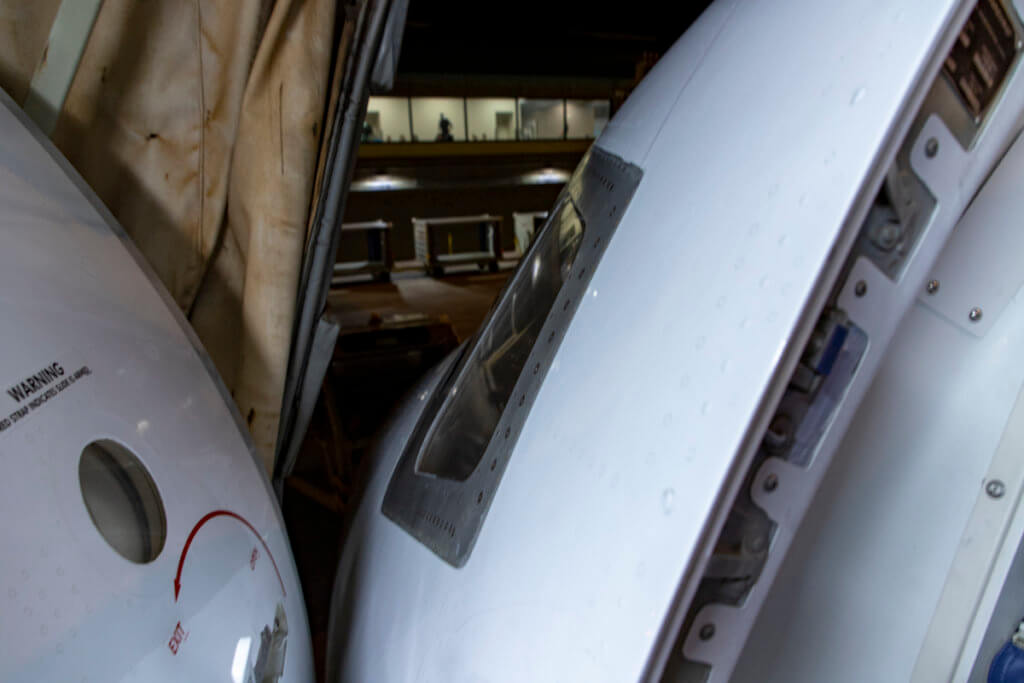 Thanks to the agent assisting us with our re-accommodations, my party's seat assignments for the ride home were in an exit row. That, of course, meant extra legroom, which is nice, but unnecessary for such a short flight. Oh, and it also means that the tray table is in the armrest, making it unmovable. At least I wasn't sitting right next to the engine again, though!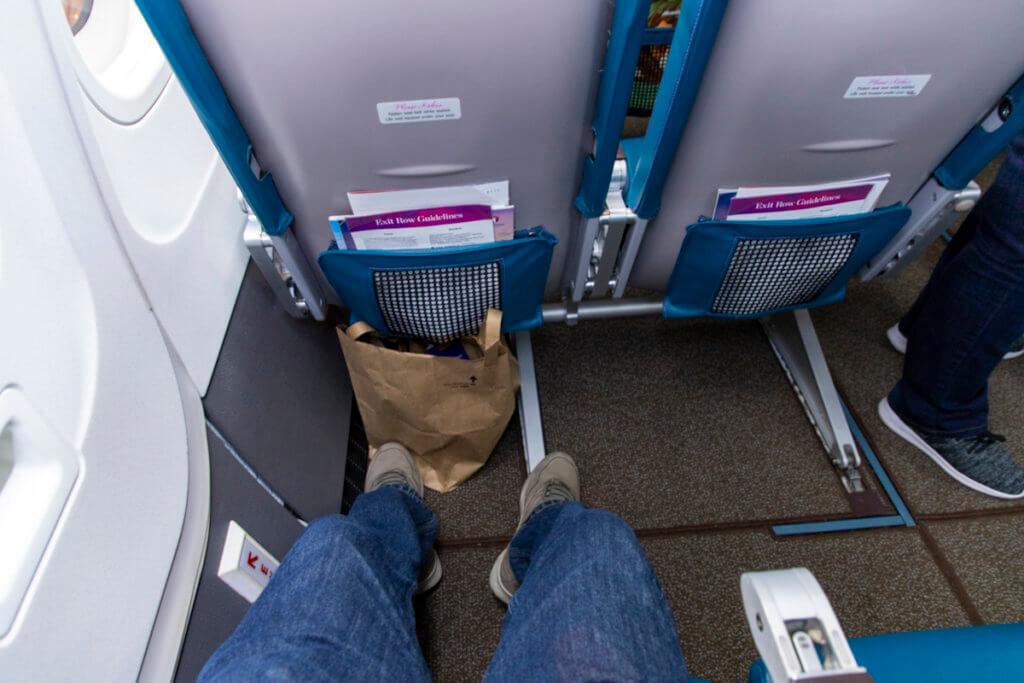 Boarding wrapped up quickly for our full flight, and at 9:12 pm, the cabin door closed. Originally scheduled for a 9:23 pm departure, our flight pushed back at 9:13 pm, but paused on the ramp for a few minutes. Then, after a brief taxi to the runway, we started our takeoff roll at 9:19 pm down Kahului's runway C2.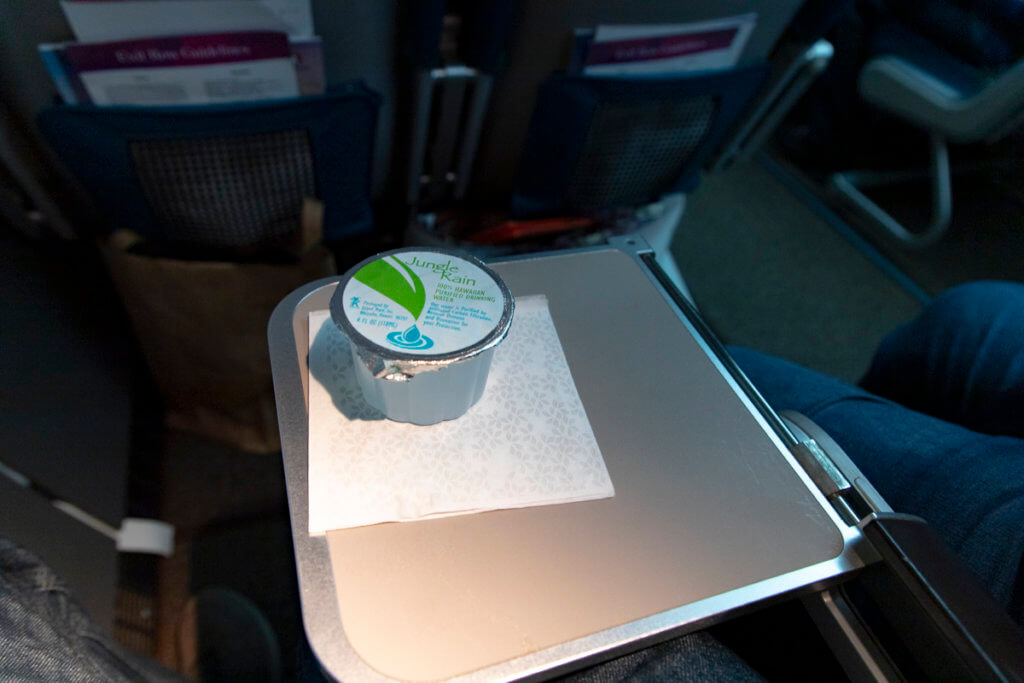 Beverage service commenced at 9:25 pm, and I opted for water this time. At 9:33 pm we began our initial descent, and then began our final descent a few minutes later. At 9:43 pm we touched down, and after a five-minute taxi, arrived at our gate 13 minutes early at 9:48 pm, ending my arduous journey home with Hawaiian Air.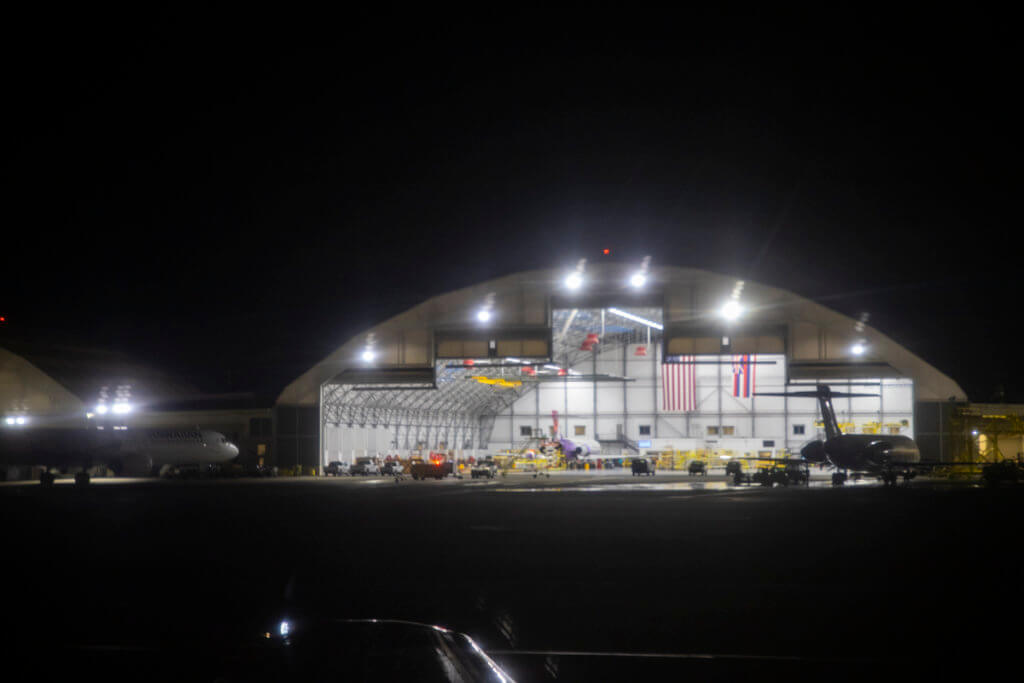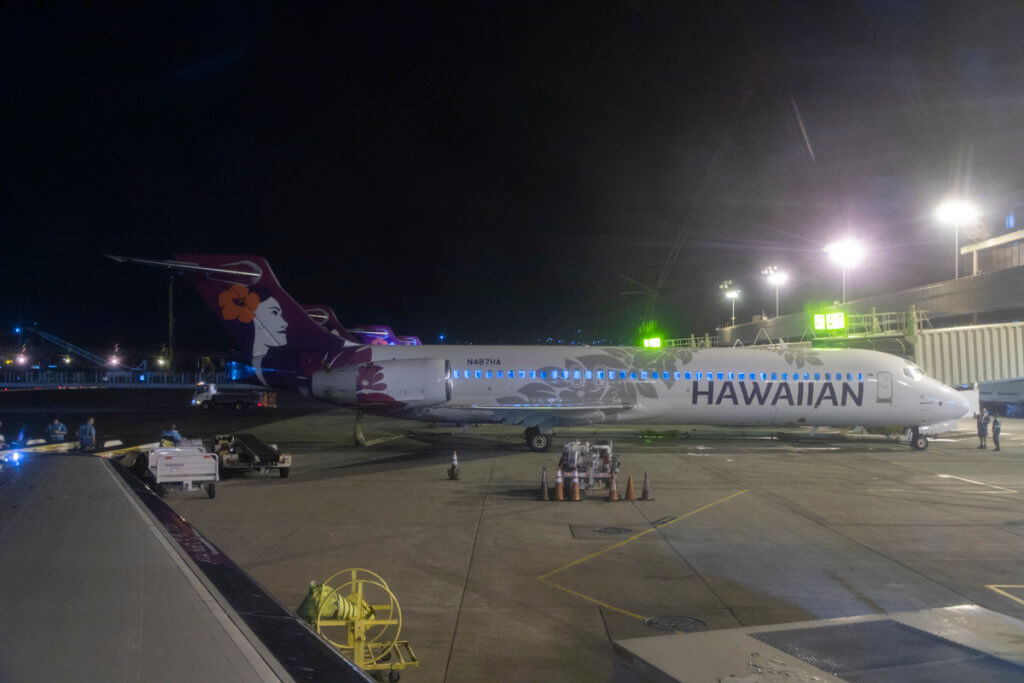 Our flight crew, by the way, was impeccable. Among the best I've had on a Hawaiian flight yet. And, unlike our outbound flight, the landing was flawless.
My Arduous Journey Home with Hawaiian Air, Final Thoughts
I get it, things happen. But as I told Hawaiian in my official complaint, they're having far too many mechanical cancellations, turnarounds, and delays these days. I get that their fleet is getting old, but, seriously, it's BAD. I feel, as do others I've spoken with, that Hawaiian isn't investing as much into maintenance as they should be. And it's showing, big time. Even with relatively newer aircraft like their A330 fleet. Plus, their policies dealing with delays and cancellations stinks.
So experiences like the above are a cause for concern for me. Believe me when I say that I WANT to like Hawaiian. However, given their performance, corporate policies, and lack of trust, I can't. I mean, look what happened with my recent Alaska Air flights. Alaska canceled my original flight months from my departure date. So, I called them up to re-schedule since I didn't care for the flight I got automatically assigned. I was in no way upset and had a delightful conversation with the phone agent. But, at the end of the call, the agent said she'd give me and Mrs. Island Miler 2,000 miles for our trouble. I told her that really wasn't necessary, but she insisted. Hawaiian would never make a proactive apology like that.