Last updated on January 20th, 2017 at 09:00 am
So how many of you have seen one of these half water half land pictures floating around the internet or Pinterest?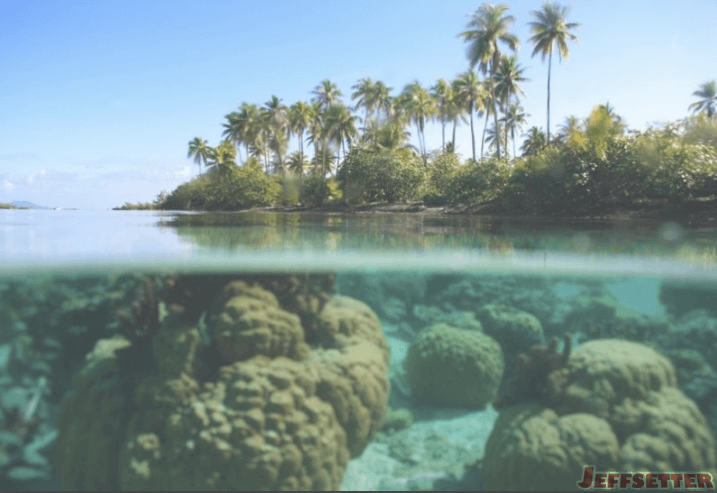 Super cool, right.
Mr. J informed me these are stitched or Photoshped pictures, or you have to have the right lens.
I being the inquisitive or analytic person that I am did not believe Mr. J. [Mr. J refers to this beautiful quality as stubborn.]
Here are my attempts to recreate this type of magical shot.
Process
Step 1 – Fly to New Caledonia
Step 2 – Fly a fifteen minute flight to the Ile de Pins.
Step 3 – Return to New Caledonia because before landing the pilot said in French "words I cannot understand Firetruck, more French words.
Step 4 – Grab bags from baggage claim.
Step 5 – Figure out what the F is going on, realize you have become rusty because one person did not go stand in line while the other grabbed the bags.
Step 6 – Find out the only firetruck on the island of Ile de Pins broke down on the way to the airport and the FAA would not let us land without a firetruck on site.
Step 7 – Wait until the later flight, and find out you don't get on the plane and have to fly tomorrow.
Step 8 – Go to the Le Meridian and beg to switch your reservation from the Ile de Pins location to the New Caledonia location.
Step 9 – Drink
Step 10 – Go back to the airport and fly to Ile de Pins (next time just book a private helicopter charter or the ferry).
Step 11 – Walk to the Piscine Naturelle
Step 12 – Snorkel and take photos.
Step 13 (lucky number 13) – results
Results
Attempt 1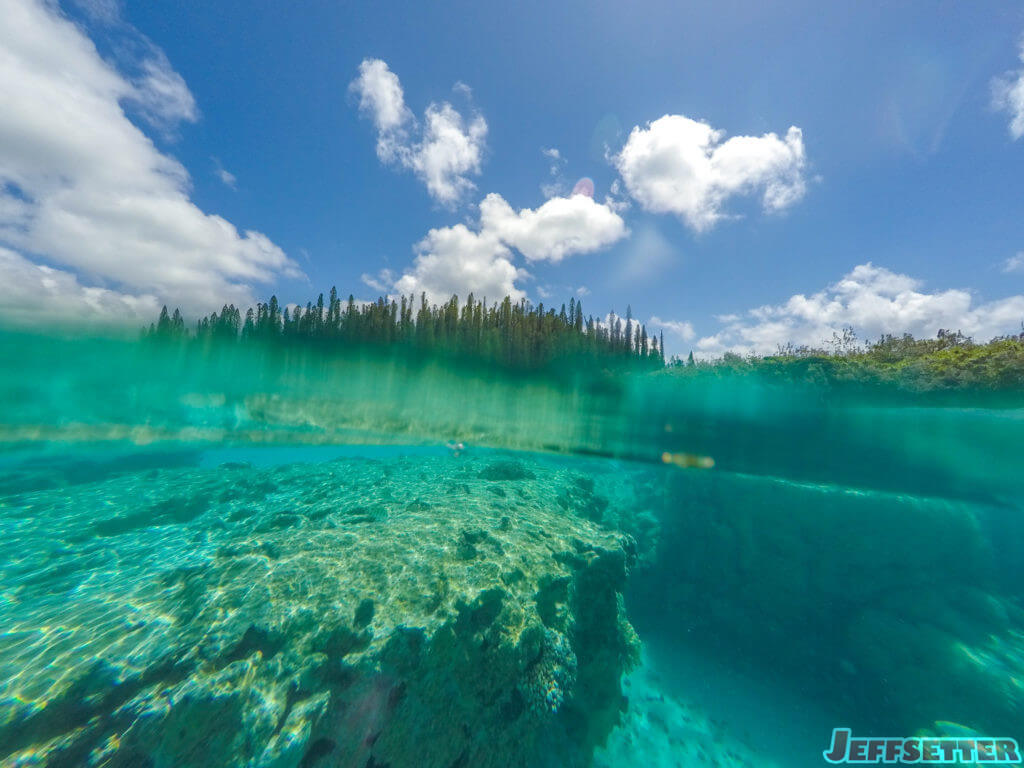 Too low, cant see enough land.
Attempt 3-8
Not Pictured – they were even more horrible than these
Attempt 9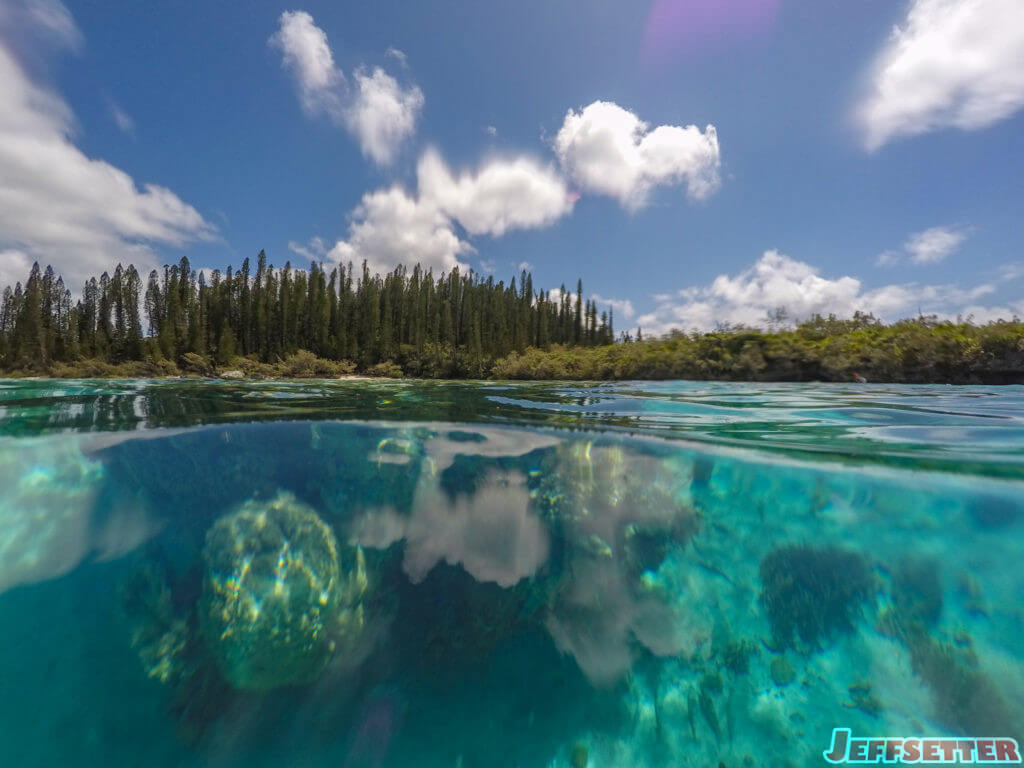 Seems decent, but for the cloud reflection in the water.
Attempt 10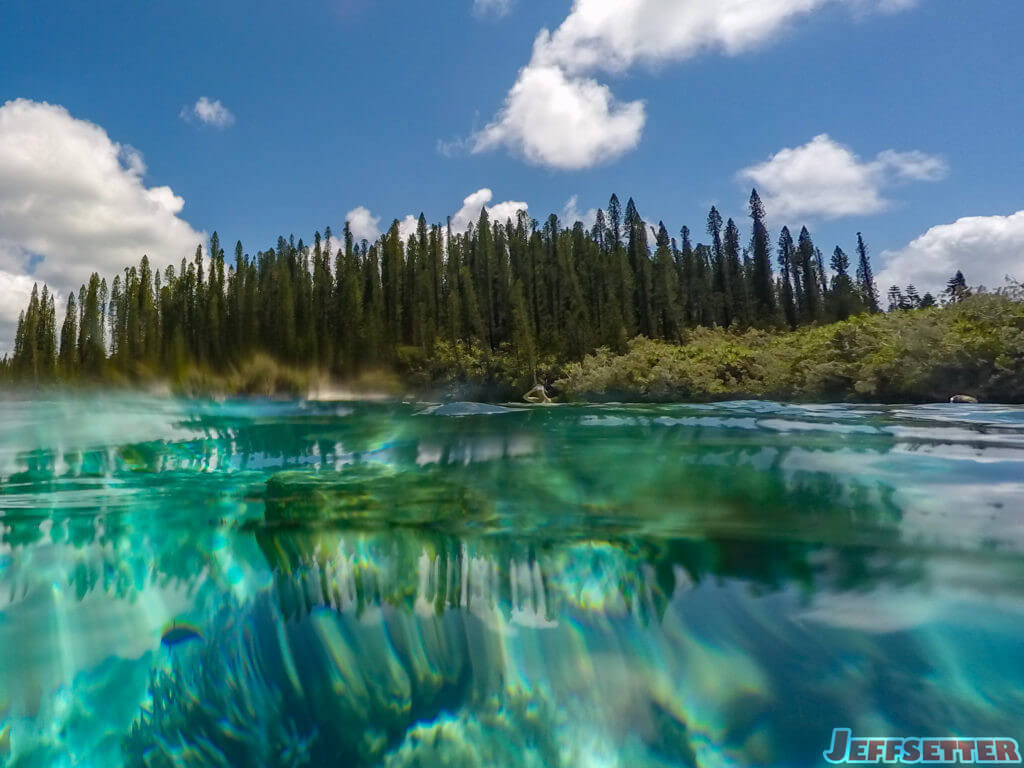 Too high, the water isn't clear.
Conclusion
Mr. J is correct, or
I need a better underwater camera.
Clearly, it is number 2. Please feel free to comment in support of Mr. J getting me an underwater camera.