Auckland, knowing that we had just been in Hawaii, welcomed us with a bright familiar smile.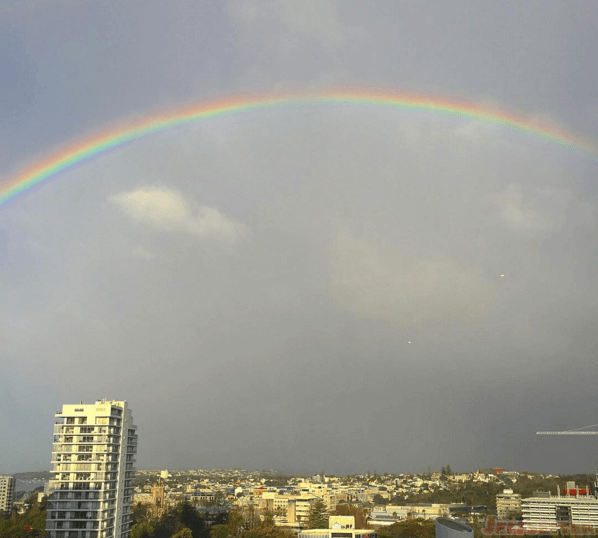 An Afternoon in Auckland
We started our journey in Auckland by checking into the Crowne Plaza. We sat down caught up on a couple of things (dealing with our hacked bank account and dropping off Drone for repairs). once our admin was done, we started looking at what we wanted to do on our afternoon in Auckland.
Mount Eden Hike
We decided to walk to the summit of Mount Eden at the suggestion of our airport cab driver. Note, you need to input Mt Eden summit in Google maps to get the correct route.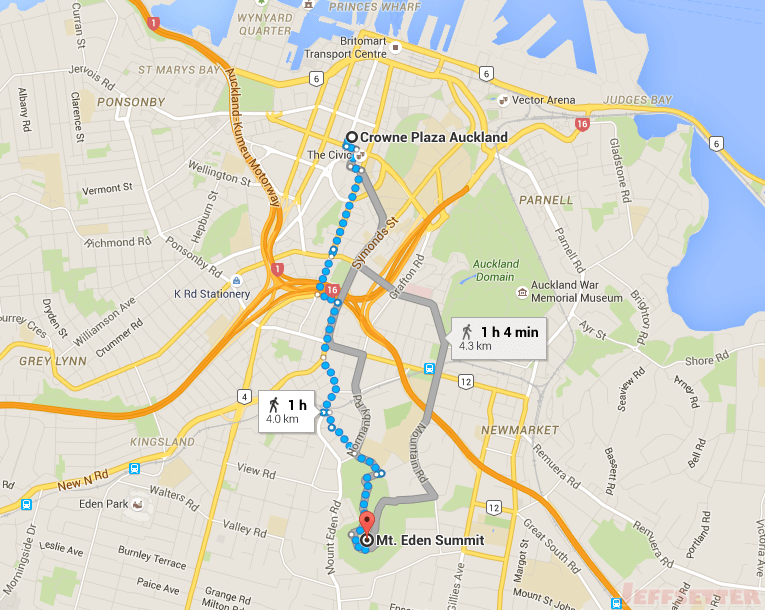 This ended up being a great city hike.
At the summit, we could see how far from "home" we really were.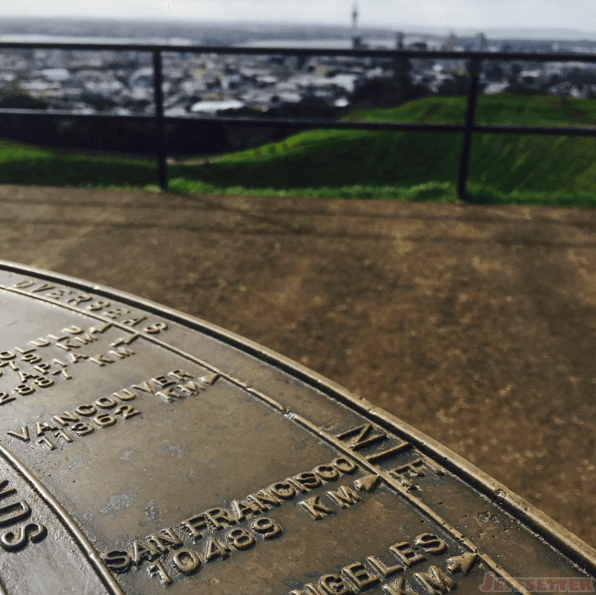 And, the cab drive was right – Great Views!
A Bite to Eat and Mostly Drink
On our way back to the hotel, we stopped for a beer at Galbraith's Alehouse. The Alehouse is styled as an old  pub, cozy after our cold walk. Who doesn't love a good ol' pub.
We tried the Rurik a Russian imperial stout and the Santana a double american pale ale. Both were good beers, but nothing to rave about.
After finishing our beers, we pressed on to the Spotted Pig. The Spotted Pig is modern styled in what I would call modern brassiere, think lots of white tile and clean lines.
Here we bellied up to the bar. The bartender recommended several beers, and offered us tastes of what was on tap. Based on our tap choices, the bartender recommended several bottled beers as well.
Sorry my photos are a little blurry.
I ended up getting an Epic Pale Ale. I really enjoyed it. It's on the bold side for being a pale ale, and it has more floral than citrus notes.
We had a few snacks off the bar menu. I am pretty sure they were delicious. I would have liked to have tried their dinner menu, but we were in the mood for snacks and apps.
Full on food and good beer, we headed back to the hotel for an early night.
All in all, a nice little afternoon in Auckland.