Last updated on August 14th, 2020 at 10:02 pm
Allow me to geek out a bit and let me talk about what I consider to be the ultimate form of travel. Let's talk about our return to manned spaceflight here in the US.
I have many interests when it comes to transportation. My first love was for trains and steam trains in particular. As I got older, I added aviation and spaceflight to those interests. And, finally, in my teen years, cars got added to that list too.
Just because I gained new interest, it doesn't mean I've lost sight of the others. I still love trains, as you all can probably tell from my posts about the Sugar Cane Train and Hawaiian Railway Society. And, I still love space exploration.
So, you can imagine my excitement when the US finally made its return to manned spaceflight the other week with the successful launch of SpaceX's Demo-2 flight to the International Space Station!
My History with US Space Flight
I'm a child of the 80s born after the Space Shuttle Challenger tragedy, which killed Hawaii-born astronaut Ellison Onizuka. As a result, I don't know what it was like to experience the excitement of the Mercury, Gemini, and Apollo years. What I do remember, though, is watching shuttle flights launching on TV. I also remember the tragic loss of Columbia during STS-107 back in 2003. Then, of course, there was the final Space Shuttle flight, STS-135, lifting off from Kennedy Space Center back on July 8, 2011.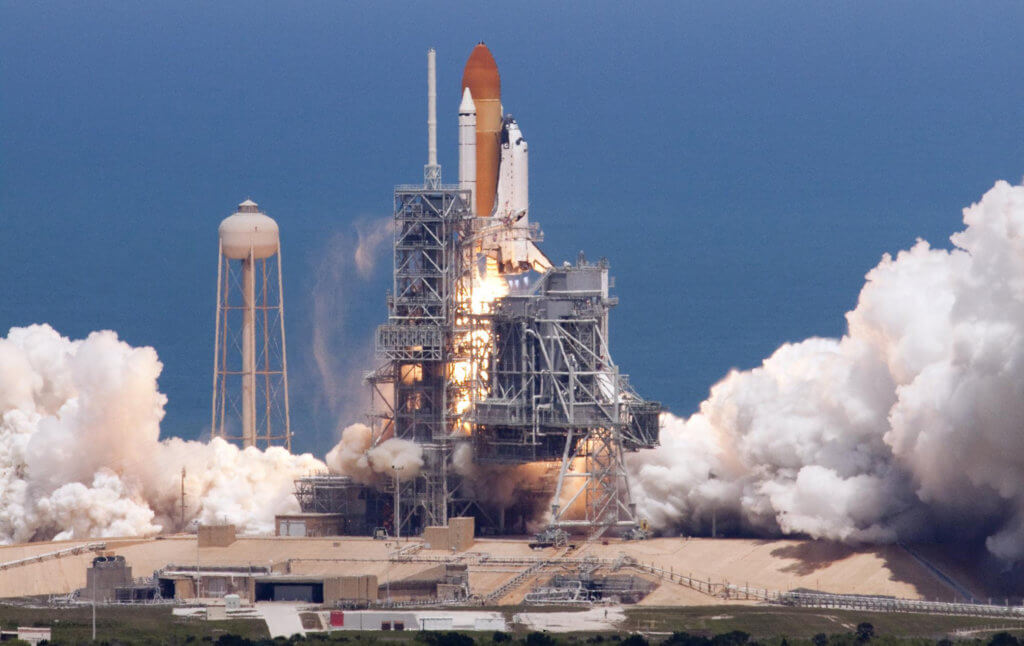 The final flight of Atlantis was a very sad day for me. Especially since, in my early (and mostly unsuccessful) days of points and miles collecting, plans to get down to the Cape for the final launch didn't exactly pan out.
Then, came nine years of basically nothing.
Sure, there was Constellation. And, yes, it did give us Orion, and the exciting Aries I-X test flight. But, that's basically it. The Augustine, rightfully, canned a program that was doomed to be a failure from the start.
However, because of the findings of the commission, we had to hit the reset button. And, in 2010, we got the Space Launch System, which, 10 years later, has yet to fly.
Triumphs of the Past Decade
Despite all the disappointments of the near-decade since STS-135, there have been TONS to be excited about. Voyager 1, for example, became the first manmade object to enter interstellar space in 2012. What's more, we're still getting data back from the now 43-year-old probe. Then, in 2015, we got our best look ever at the dwarf planet Pluto with New Horizons. And, in 2017, Cassini gave us a spectacular farewell gift, as it dove under Saturn's rings before plummeting to the planet's core.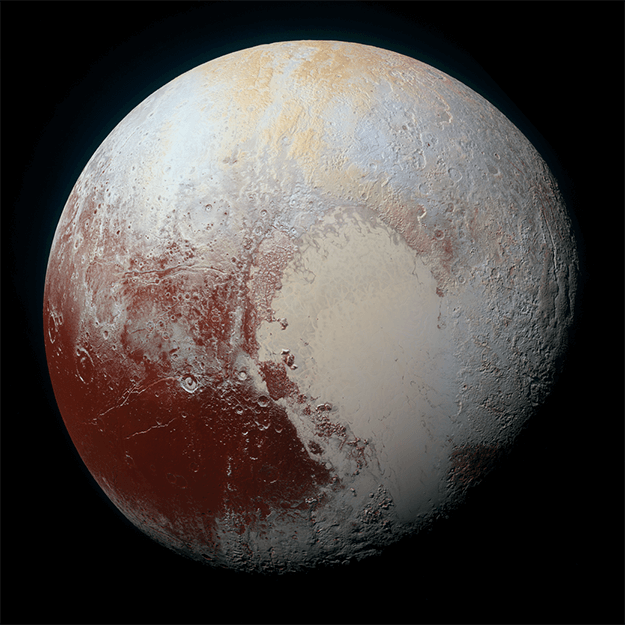 Closer to home, we witnessed SpaceX revolutionize space travel by successfully landing a Falcon 9 first stage in 2015. This was followed the by first reuse of a Flacon 9 in 2017 and culminated with the awe-inspiring synchronous landing of the Falcon Heavy boosters in 2018.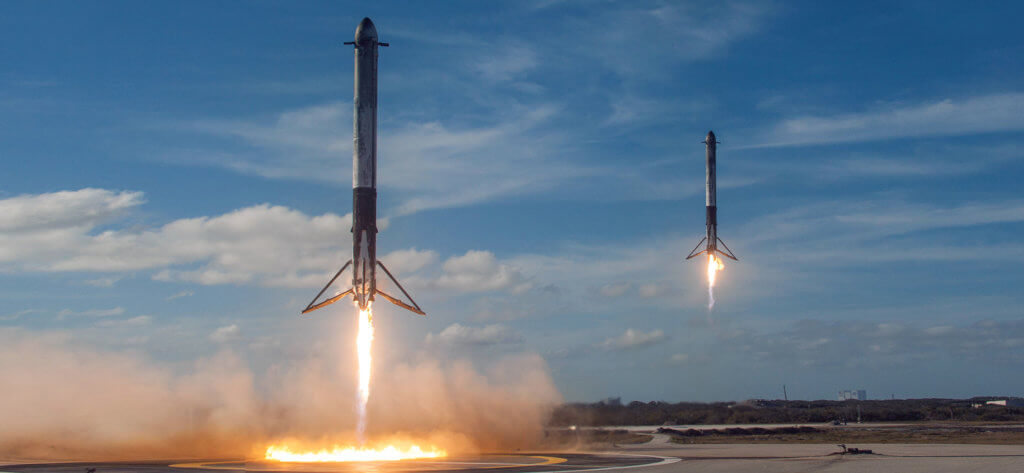 But, none of these were manned flights from the US. And, as much as I love the robotic exploration of our solar system, there's just something about manned space flight.
Crew Dragon Demo-2
After years of development and delays, America finally made its return to manned space flight on May 30, 2020. Astronauts Douglas Hurley and Robert Behnken became the first Americans to launch from US soil in nearly nine years on a flight filled with firsts. Demo-2 represents the first:
crewed private spacecraft to reach orbit
crewed flight of Dragon and Falcon 9
powered-return of a rocket booster launching a crew
US manned spacecraft capable of automated docking
While the launch of Demo-2 was a success, we can't declare the mission a complete success until Dragon and its astronauts safely splashdown back on Earth. This, of course, is no guarantee. But, given Dragon's great testing track record, everything should be ok. When will this happen? We have no idea at this point. It could be weeks or even months.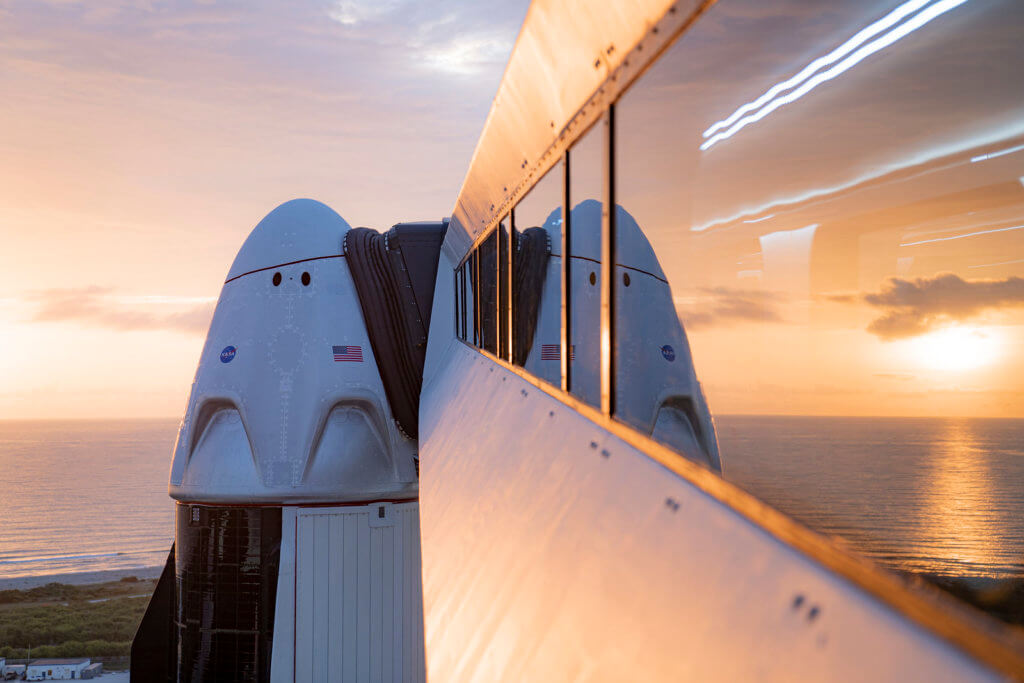 With the successful completion of Demo-2, Dragon and Falcon 9 will be certified for regular missions. And, NASA is wasting no time getting the first full mission flight off the ground. At the moment, Crew 1 is anticipated to lift off on August 30, 2020, for a 6-month stay at the International Space Station.
Beyond Crew 1, NASA Crew 2 is scheduled for sometime in 2021, along with up to two tourism flights for Axiom Space and Space Adventures.
Cost
You know what's perhaps even more remarkable than the achievements of Dragon and Flacon 9? Its cost. Let's talk numbers.
To date, SLS has cost NASA $18.6 billion to develop – and they're not done yet
Orion's development costs comes in at $21.5 billion
SpaceX Dragon 2 clocks in at somewhere between $3.1 to $3.4 billion
As you can see, Dragon 2 cost WAY less to develop than Orion, saving taxpayers countless dollars. What's more, it is estimated that the per-seat cost for NASA for each launch on Dragon is $55 million. In comparison, seats on Soyuz cost us $86 million.
The Space Shuttle? It probably cost us about $73 million per astronaut assuming a full complement of astronauts when adjusted for inflation.
Our Return to Manned Spaceflight, Final Thoughts
So, what's the point of all this? Well, if you haven't already guessed, I'm very excited about our return to manned spaceflight. What's more, we've done so for less money, less risk, and more reusability than any spacecraft in recent history. And, it all points to an even more exciting future in space, especially since NASA selected the SpaceX Starship + Super Heavy, slated to be the largest and most powerful rocket ever made, as a potential long-duration crewed lander for their upcoming Artemis moon missions. The proposed engineering on this thing really incredible too, including the world's first full-flow staged combustion Meth/LOX rocket engine AND a liquid methane heatshield.
I've always been envious of previous generations that got to experience the excitement of our very first man in space, first moon landing, and the overall excitement of the space race. But, considering everything we have coming up in the near future, I'm not so jealous anymore. Sure, nothing will ever replace the excitement of our early years in space, but it'll be close. Especially if Constellation Artemis or SpaceX gets us to Mars within the next 10-20 years. Equally exciting will be the unmanned Firefly drone being slated to be sent to Saturn's moon, Titan, in 2026, to study prebiotic chemistry and the habitability of the moon.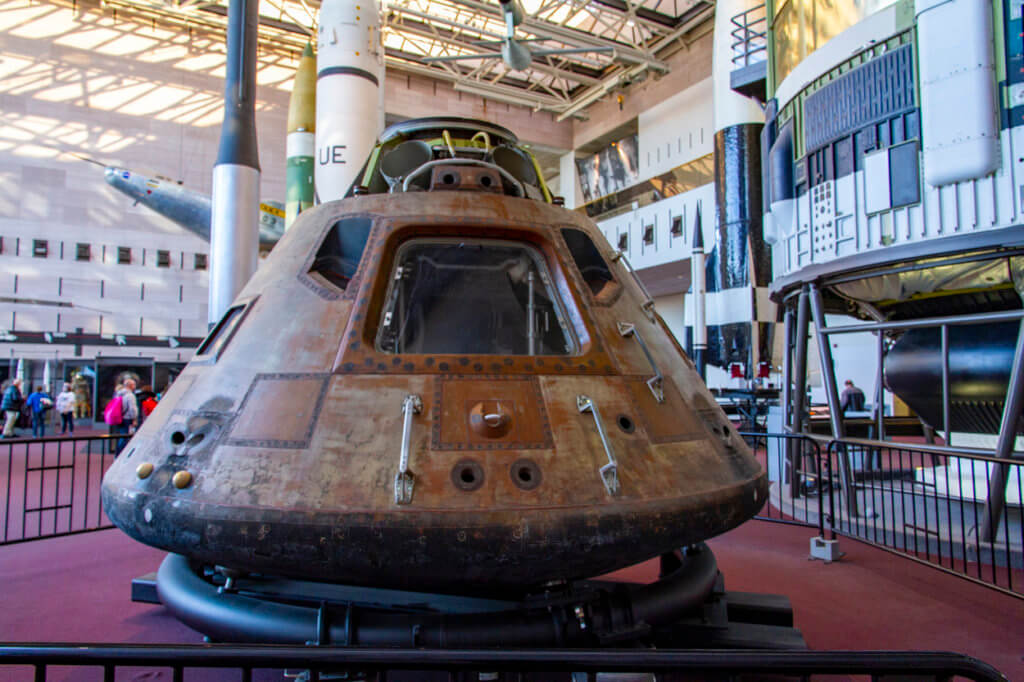 It will still never fail to amaze me, though, the accomplishments of the US's early forays into space. I mean, we kicked off Project Mercury in 1958, to get America's first astronaut into space, which happened on May 5, 1961. Then, just just over eight years later, on July 20,1969, we landed on the moon with Apollo 11. That's three spacecraft (four if you count the LEM), and four launch systems, going from near-earth orbit to the moon in just eight years. That's mind-blowing, right?!