Penny Malasadas has been popping up on local food sites lately, so I decided to head out to the North Shore and give Penny Malasadas at Hukilau Marketplace a try.
What Others are Saying
According to Honolulu Magazine, Penny Malasadas is their top choice for the local favorite. Why? Because Penny makes their malasadas a lot lighter and airier than most other shops. Plus, there are quite a few customization options too.
Location
Penny Malasadas has two locations, both of which are trucks. The main location is at the Polynesian Cultural Center's Hukilau Marketplace in Laie. The other truck is at the Kahuku Sugar Mill next to Mike's Huli Chicken. Thanks to its longer hours of operations, we paid the Hukilau Marketplace location a visit.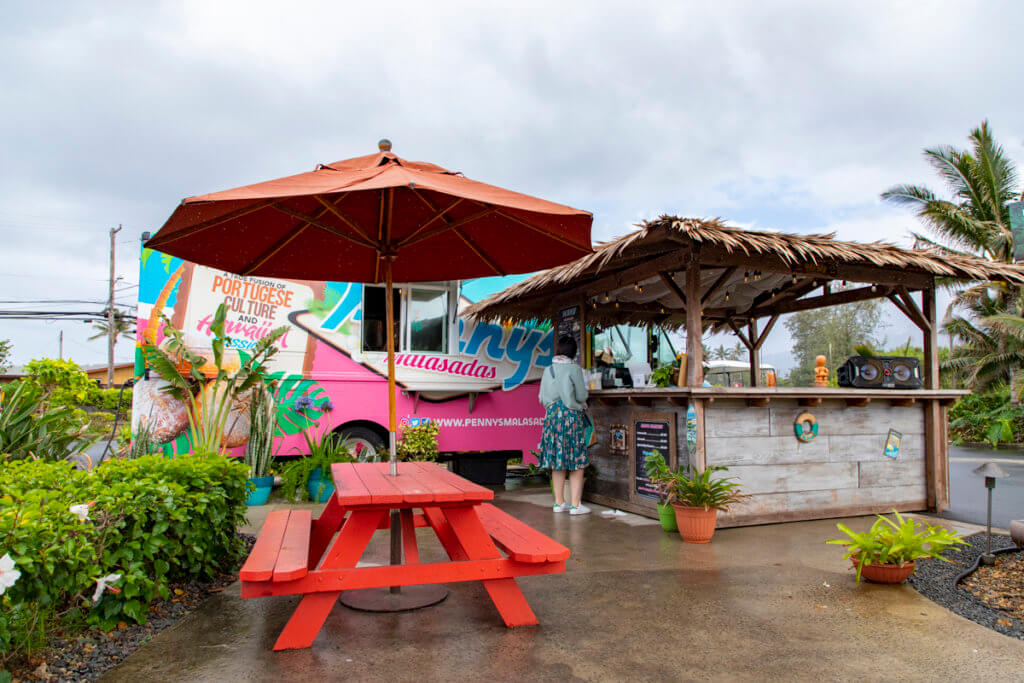 Menu
The Penny Malasadas at Hukilau Marketplace serves, well, malasadas. You can order traditional malasadas in baskets of 3, 6, or 12, tossed in plain sugar or cinnamon sugar. You can also opt for filled malasadas from a rotating selection of fillings, including custard, coconut cream, chocolate, lilikoi, pineapple puree, POG, key lime, Maui lemon, acai, and more. Oh, and pro tip, you don't have to adhere to the bundled pricing. You can order whatever quantity you want and mix and match types; that's what we were told anyway.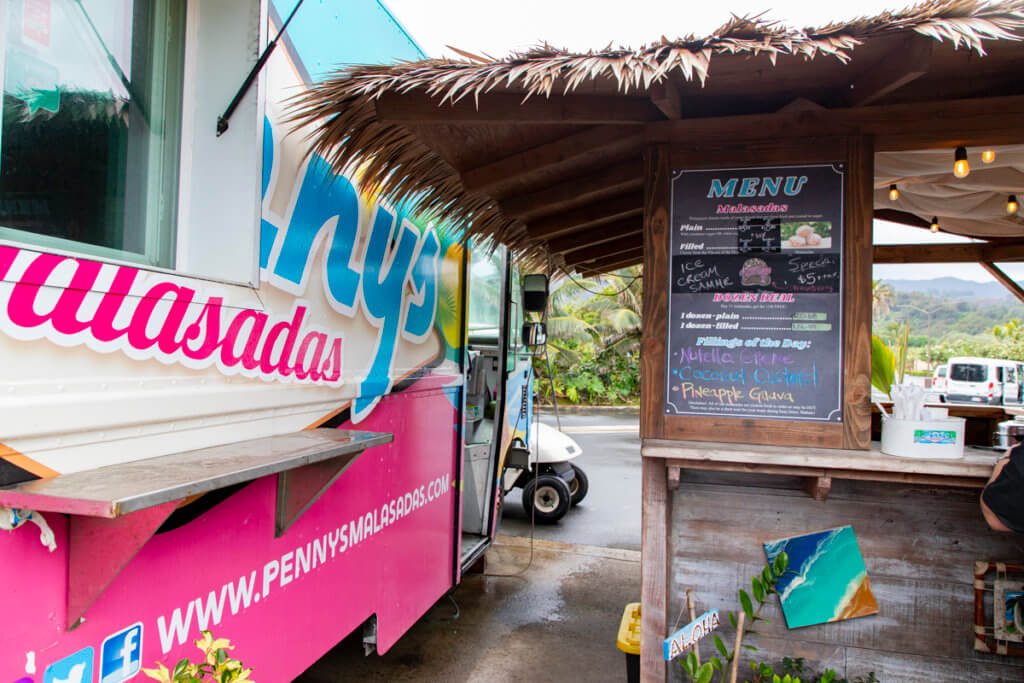 Other items available at the Hukilau Marketplace location are plain and flavored lemonades and limeades. You can also order Keiki Bites (bit-size malasadas) or malasadas ice cream sammies.
The Malasadas
For our visit, we gave the traditional plain and the coconut cream a try. Honestly, I think Penny's version of the malasadas is too light for me. It's lighter than a yeast doughnut while maintaining the crispy traditional crisp exterior. So, in my opinion, these things were more like oversized, extra airy, sugar-coated doughnut holes from someplace like Dunkin. Not really my kind of thing; I prefer a denser, chewier interior when it comes to malasadas.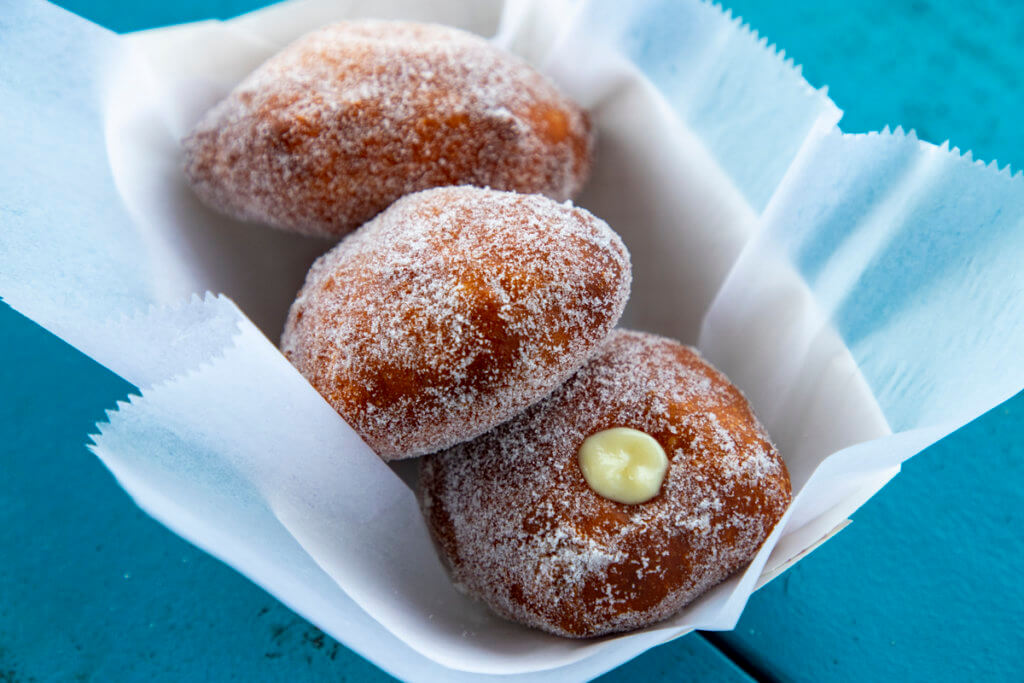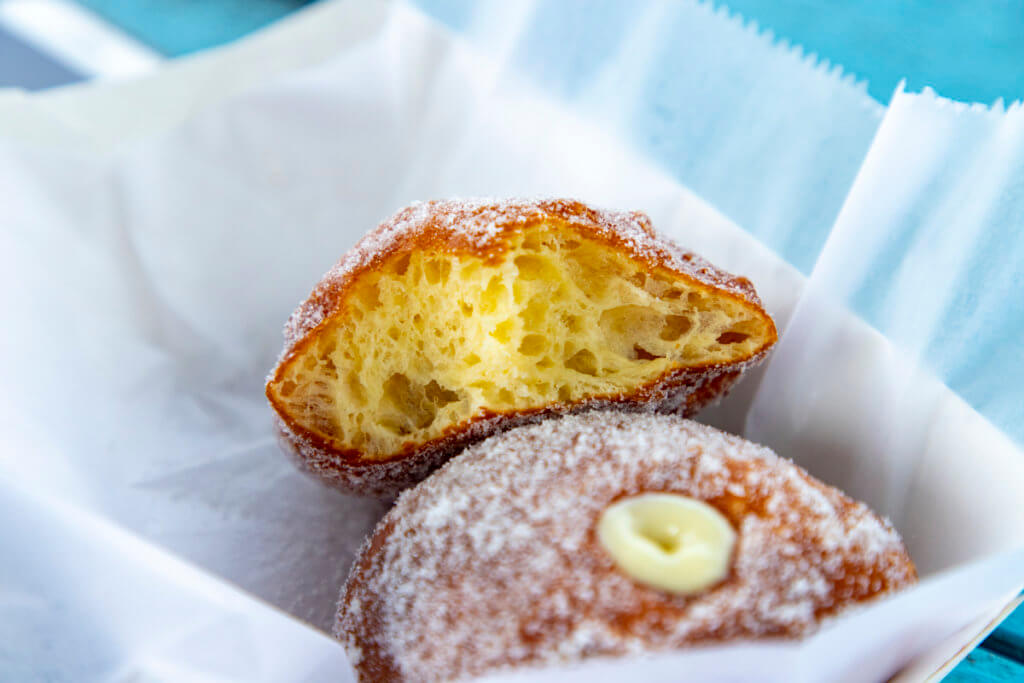 As for the coconut cream filled version, that's something I wouldn't order again. The filling does ad some density to the malasadas, but the coconut cream had an artificial taste to it. In fact, the flavor was reminiscent of the smell of coconut-scented sunscreen ?.
Penny Malasadas at Hukilau Marketplace, Final Thoughts
Though I'm not a fan of Penny Malasadas at the moment, I would give them a chance again. I do want to try the chocolate and the lilikoi-filled varieties before making a final judgment. Suffice to say, I wouldn't make a special trip out to the North Shore to revisit them, though. And, for my malasadas cravings, I'll probably stick to spots turning out more traditional versions.