It's been nearly five years since the merger between American Airlines and US Airways closed.  And it's been five years since I last willingly flew on American.  So let's take a look at post-merger American Airlines five years later.
American Airlines used to be my preferred airline.  In fact, I've been a member with AAdvantage since 1999, and it's the airline I chose to transport Mrs. Island Miler and I to and from our honeymoon in Europe.  And the timing of our flights couldn't have been better, as American was beginning to deploy its new Boeing 777-300ERs.  But since then, much has changed.  As we know, in December of that year (2013), team US Airways took over at AA and ruined the airline.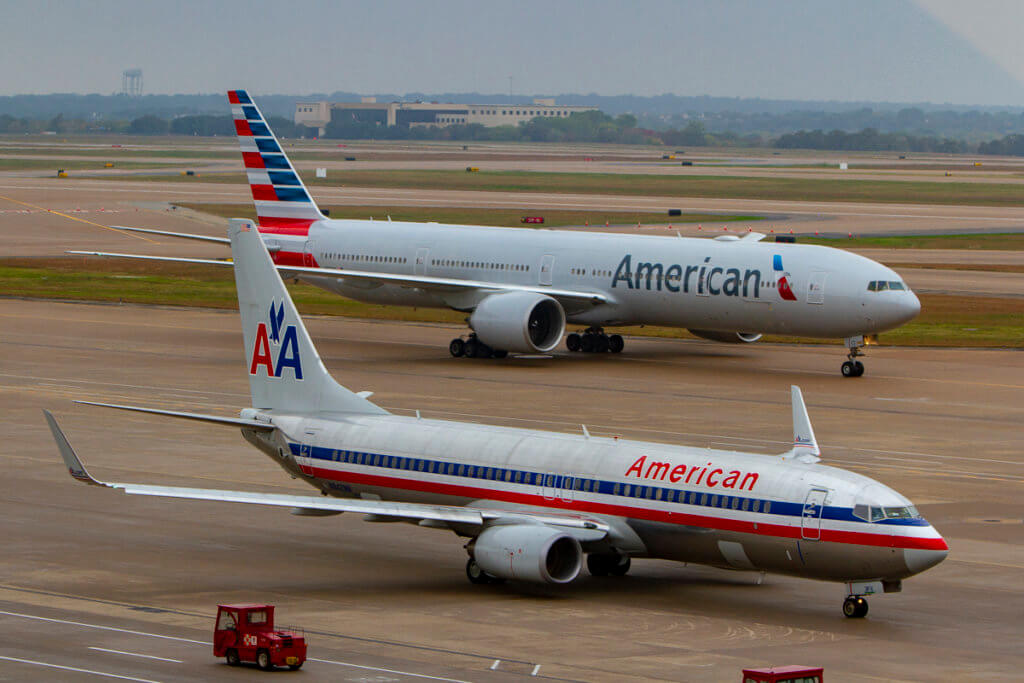 Post-2011 Bankruptcy American
American Airlines, under CEO Tom Horton, was positioning itself as a premium airline as it emerged from bankruptcy.  And while they had their issues, they were on the right track.  Customer service became a top priority with great legroom throughout, power and seatback entertainment at every seat, great premium seats, and even tasty meals up front.
I was lucky enough to experience this myself on my flight from London to Los Angeles back in November of 2013.  The food, while not fantastic, was better than some meals I've had on the ground.  And the seats were comfortable while the entertainment was good too.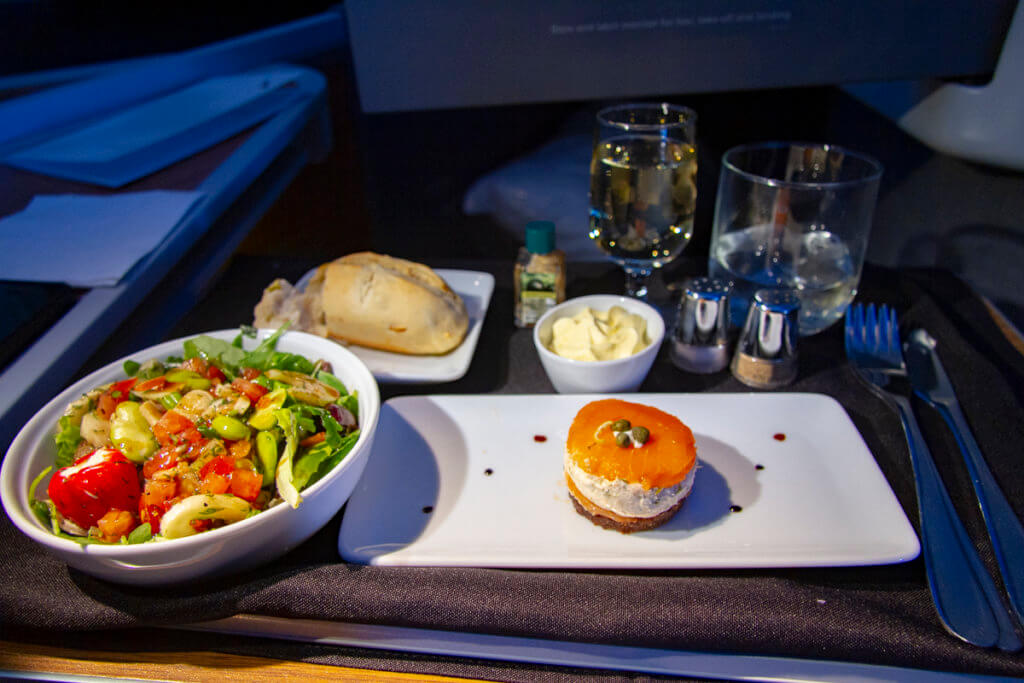 US Airways  American Airlines Today
Unfortunately, as we all know, US Airways and American Airlines agreed to a merger.  And, even worse, Doug Parker and his crew got control of the airline, not Horton.  Of course, this meant that Parker, determined to squeeze every penny he could out of American, began cutting back services quite severely.  They got a bit of pushback, especially from top-tier elites and had to backtrack some of their changes.  But, of course, they began their relentless march to the bottom once again.
As a result, American Airlines now has the least amount of seat pitch in economy and the worst seat pitch in domestic first class.  The airline also no longer has seatback entertainment at a time when Delta is making an effort to install it on all aircraft.  And, American will no longer allow Admirals Club members to access the clubs unless they have same-day tickets.  They're hardly alone in this, though, as United and Delta are instituting similar restrictions.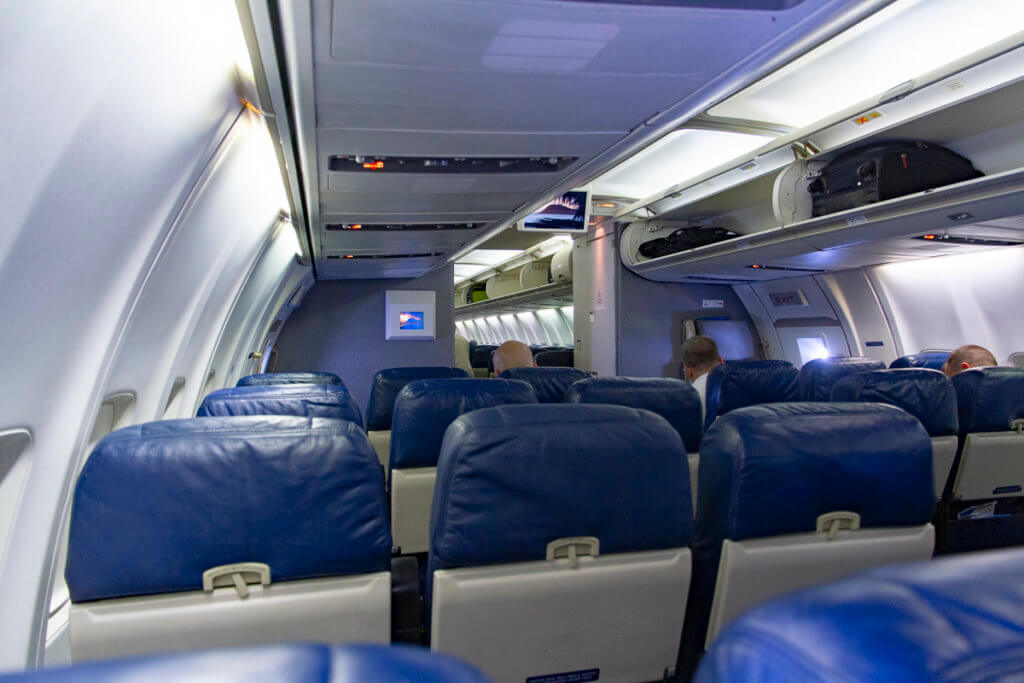 Unfortunately, I fear adverse changes will only continue at American.  At least as long as Doug Parker and crew continue to remain in charge and especially as American continues to perform poorly in the financial markets.  Parker and his team, in my opinion, have no idea how to run an airline successfully.  They can't figure out how to effectively compete with Spirit, no can they generate the revenue premium Delta commands.  To me, American is now an airline without an identity and zero focus.  Even United is doing better than them, which says a lot.  But who knows how long that'll last either with Scott Kirby at the helm.
Post-Merger American Airlines – Five Years Later, Final Thoughts
As I write this post, I'm sitting on a Delta flight over the Pacific, connected via Gogo's satellite-based wifi.  Something American is working towards, but are still a year or two (maybe?) away from full implementation.  And the difference between the two airlines is striking.  Delta's hard product is worlds better than American's, even on twenty-year-old aircraft.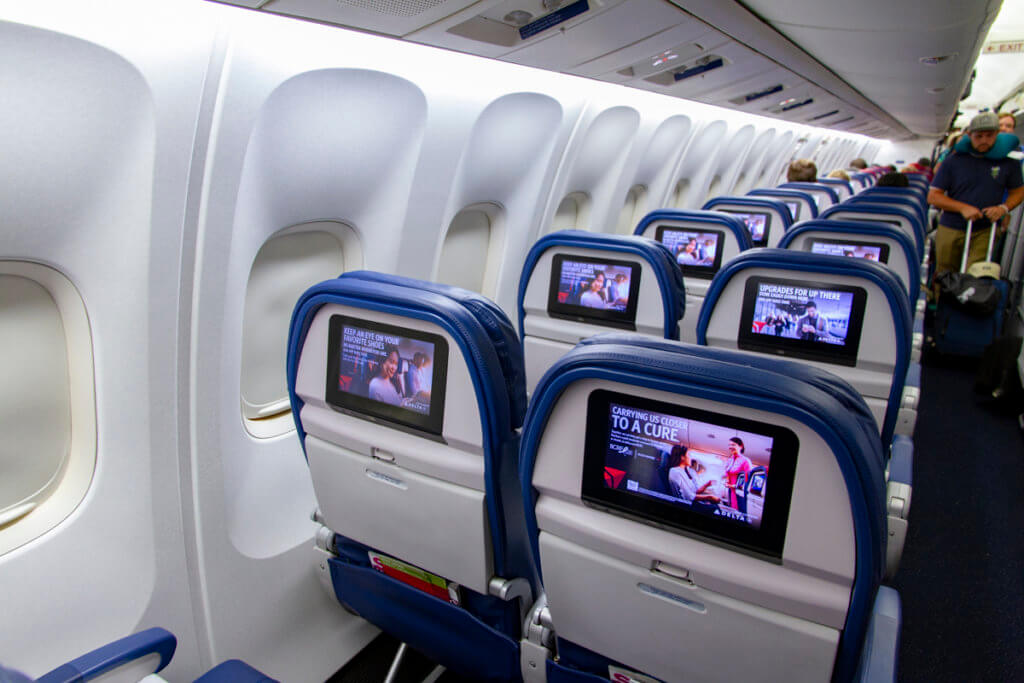 And their service is simply incomparable to American's too.  I see now why people pay a premium to fly with Delta or why others such as myself choose to fly Alaska instead.  But Parker and crew just don't seem to get it.  They copy only what they want from their competitors, which is often negative changes, without having positive attributes to keep passengers flying with them.
So, it is my sincere hope that American's board wakes up and realizes Parker and crew is not what they need.  For the sake of the thousands of employees at American, I hope new management is brought in that can right the ship.  If not, I fear Parker will fly the airline straight into the ground.  I mean, heck, I don't fly American at all anymore if I don't have to.  And I'll likely cease doing any business with them whatsoever once I burn the rest of my miles with them.  My primary airlines now are Alaska, Hawaiian, and Delta, and I know others (with a choice) are increasingly making the same decision as I.