Jeffsetter Log One Way Never Ending Date: VII.XXXI.MMXV
We are sort of going out of order on our Big Island experiences, but that is OK. For our last full day on the Big Island, we headed off to Pu'uhonua O Hōnaunau National Historic Park after a leisurely morning.
Logistics
The Park is located on the South Kona coast, about a 45-minute drive from where we were staying in Ocean View.
You can park your vehicle at the visitor learning center for $5. Some parking is available outside of the Park near the public beach that is adjacent to the Park. There were some small tour vans there. However, I think most were snorkeling and swimming at the adjacent beach.
About
This Pu'uhonua O Hōnaunau park is a traditional Hawaiian site which contains Royal Grounds, fishing huts, and the Pu'uhonua.
Honaunau was the original seat of the chiefdom of Kona and the ancestral home of the Kamehameha dynasty.
As not to offend the eyes of Jeff's photo followers, all these photos were taken by me on my hand me down camera (i.e., Jeff gave me his old DSLR camera, and I treat it like I am taking iPhone pictures.)
Note from Jeff: She is actually a great photographer.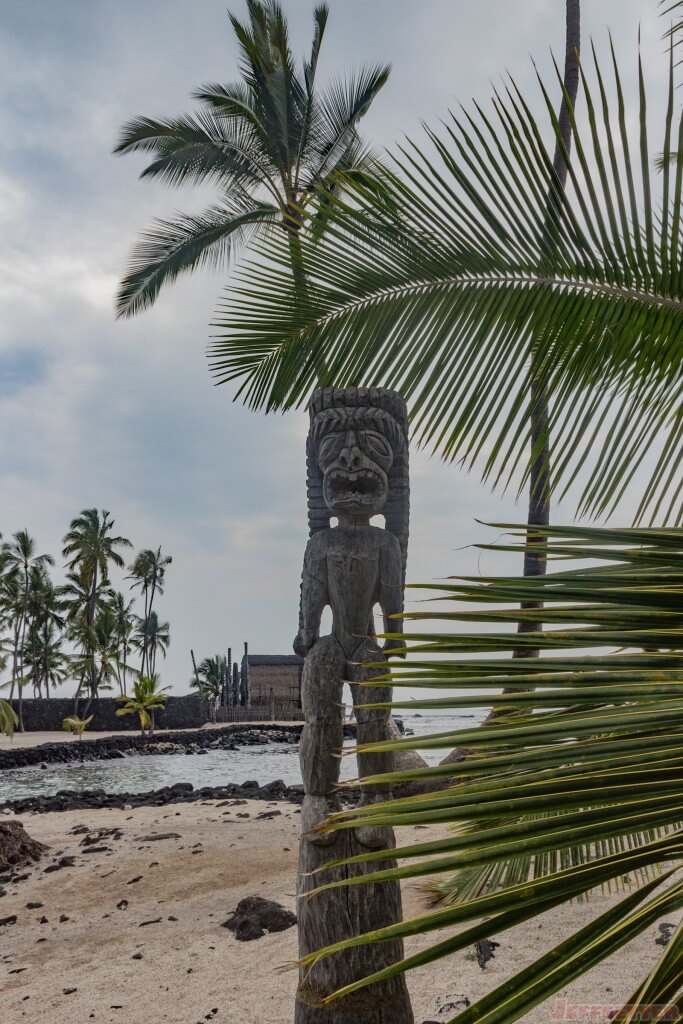 The Pu'uhonua is a place of refuge which served as a sanctuary and a place for second chances in ancient times for defeated warriors, noncombatants, and those who violated the (sacred laws). My understanding is that Pu'uhonua O Hōnaunau remains a sacred place to those who enter still today.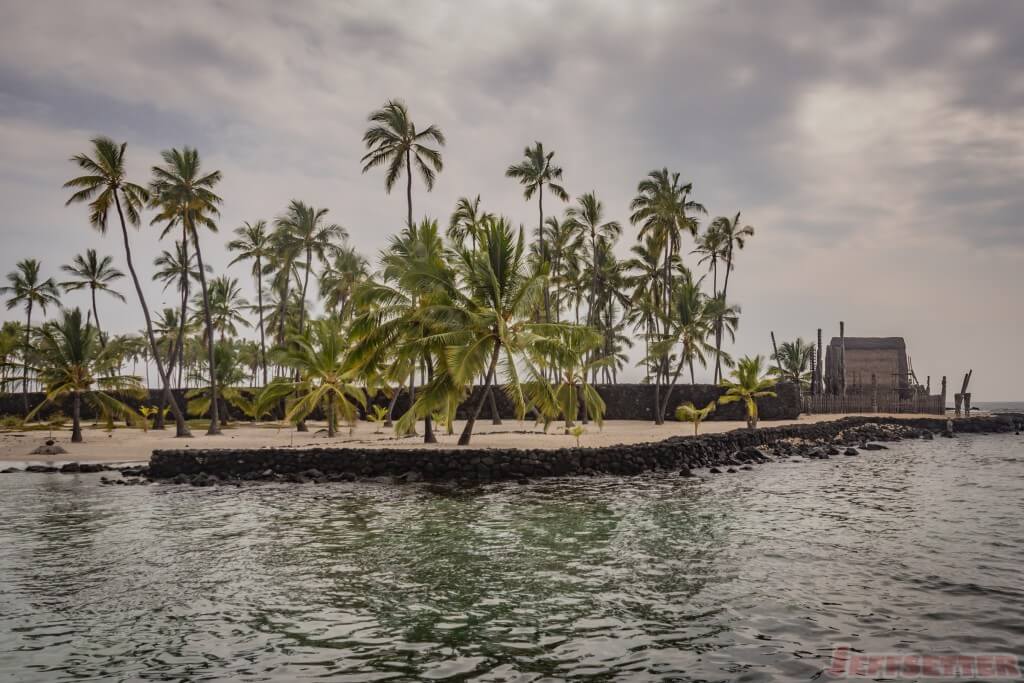 Culture Park
The culture park is interesting but pretty small. I think it only took us thirty minutes to walk the grounds and read all the information signs. The National Park also has a regular sand beach. We decided to walk along the rocks on the beach to get some more exercise.
Along the way, we were mooned by a native!! Don't worry I captured the incident on film: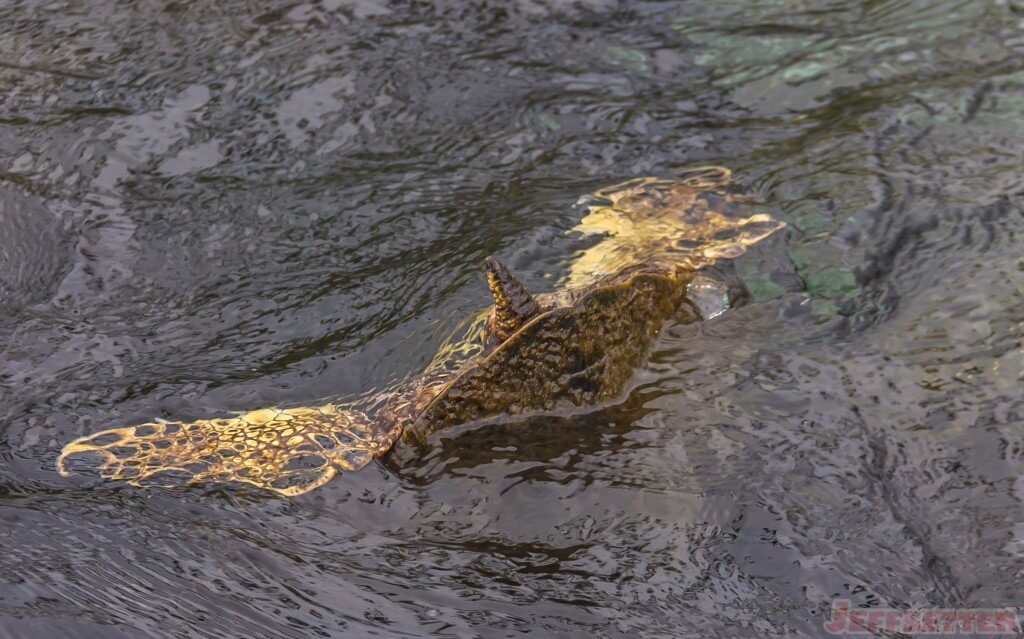 How rude! And, in a National Park of all places.
Fun fact: The green sea turtle does not have a green shell or body. The name actually comes from the color of its fat. Yes, this turtle's fat is green! The green color is attributed to its diet of primary seaweed.
I wonder how many kale salads it will take to turn my fat green? Maybe I can do a Green Fat Challenge based on a diet of kale and bacon. All proceeds will go to my liposuction fund (so we can see the color). Why bacon? How would I keep the fat on with eating all that kale? Anyway, just an idea.
The view of the beach from the lava rocks was gorgeous. Here have a look.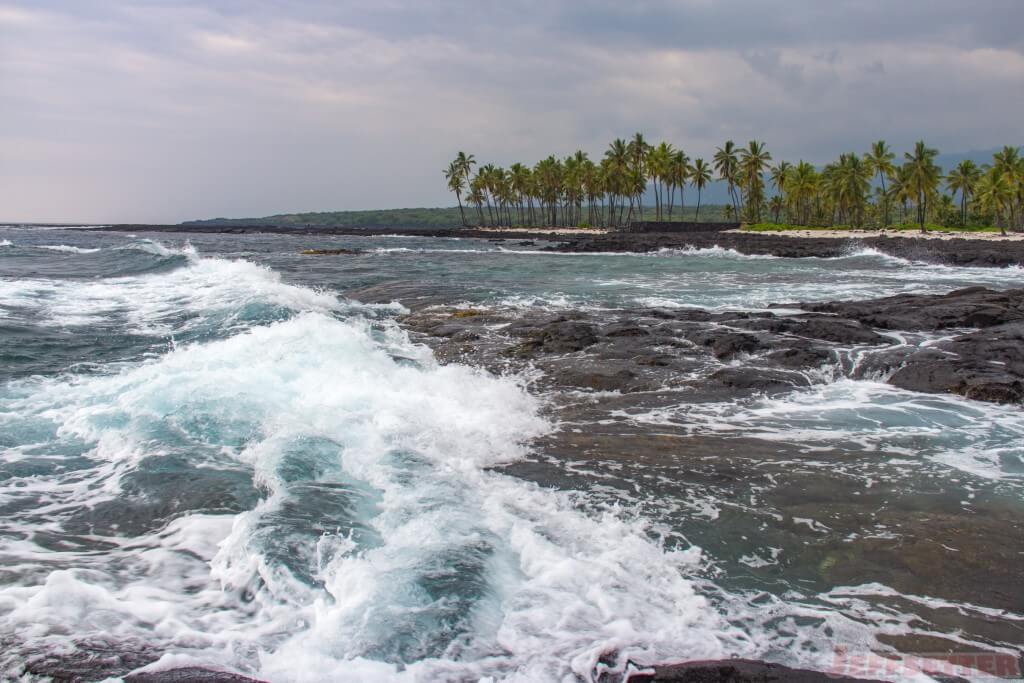 Hiking Trails
After walking a while on the rocks, we headed back up to the beach and found a hiking trail. The trail winds up and down the coast, and it has several signs with letters on it. There must be a treasure map somewhere that can tell you what those letters mean, but we don't know where it is.
The path has varied terrain from sand to lava rocks to grass.  We unfortunately only had on flip flops because we thought we were just walking on a beach. Flip flops are not ideal for hiking, FYI.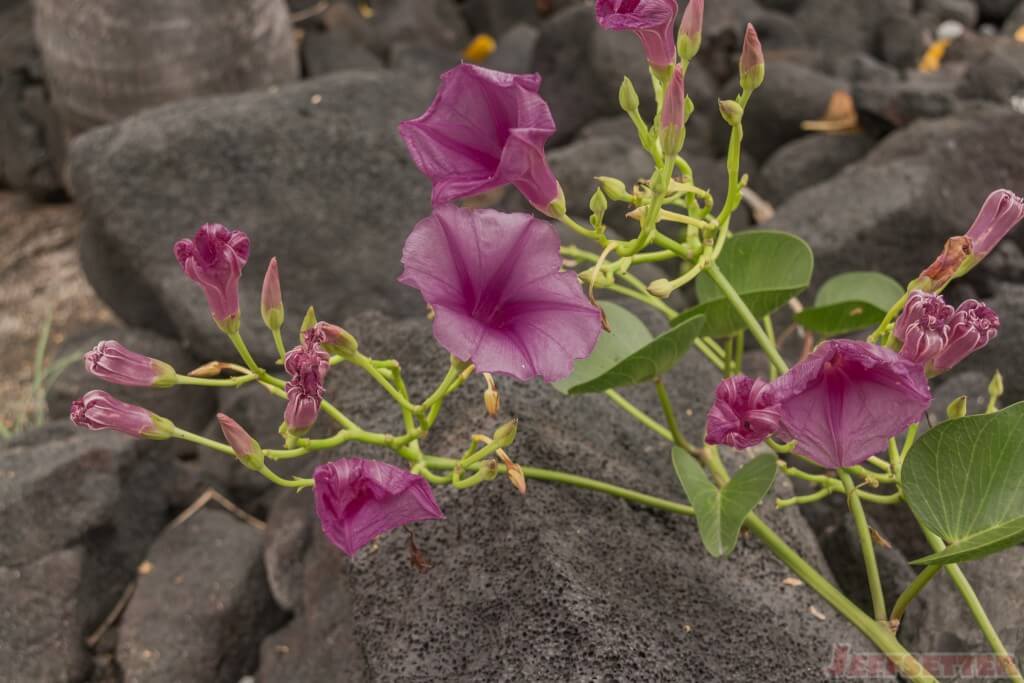 Great views at the top of some of the cliffs along the trail.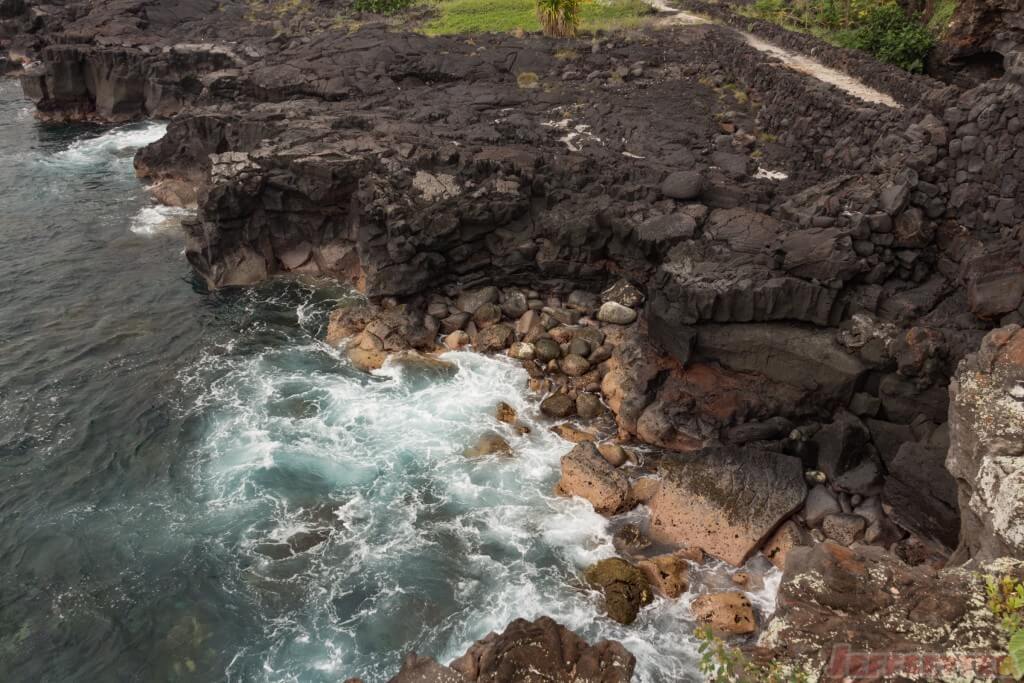 The trail looked like it was about to end at this gate.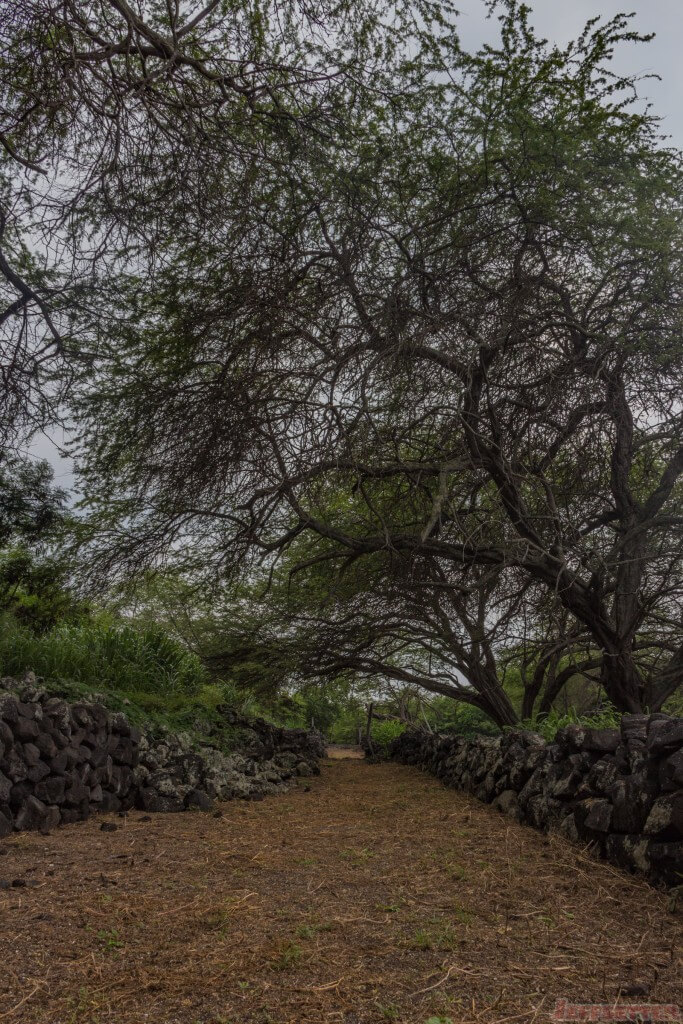 The trail actually keeps going, and there are restrooms. The trail goes all the way to an abandoned farming and fishing town called Ki'ilae Village. We headed back after we just passed the gate, and did not make it to the fishing village.
Poor Jeff was stung by a bee on the way back. Our AAA first aid kit came in handy for the second time. Don't worry I defended Jeff's honor and that bee is now dead. Or, maybe it just died from stinging Jeff. Either way, the bee got what was coming to her/him.
I took one last picture as we were walking back over the cliffs.  BAM!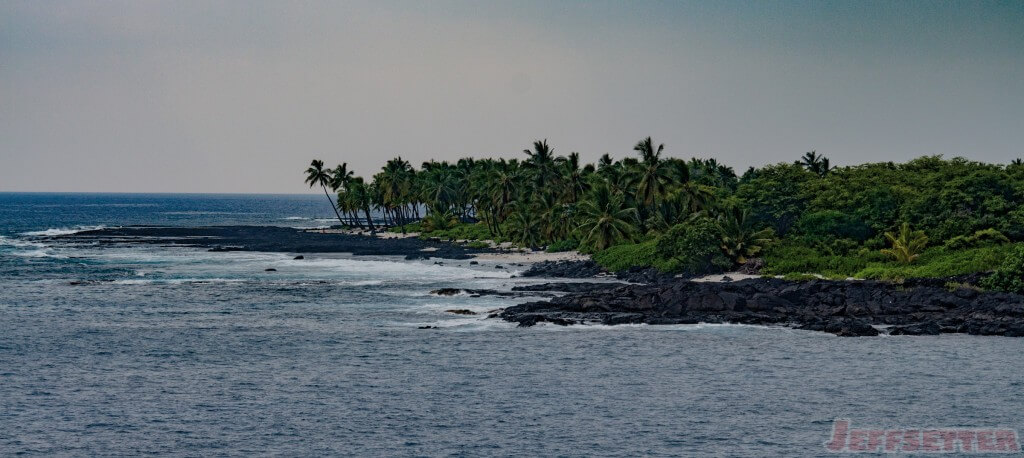 We came to this location on a whim based on a search of Google Maps. We were both very happy we trusted Google because this place was beautiful. The cultural tour was brief, but the hiking was gorgeous. Highly recommended!