I love photography. Hopefully, that shows in my reviews, as I try to take great pictures to go along with my narratives. And, from now on, I'm hoping those photos will only improve as I recently picked up a new camera – the Canon EOS R6.
In 2018, I decided to make the jump to full frame and purchased the Canon EOS 6D Mark II. It's an excellent camera that has much better dynamic range and noise control than my old Canon EOS 7D. However, it was a bit lacking in the performance department, with its slower shutter speed and ok autofocus. As a result, despite the short period of time since that purchase, I decided to upgrade.
The 6D Mark II's performance wasn't the only reason for my upgrade – progress was a major deciding factor too. You see, Canon is slowly discontinuing its EF line of lenses as they roll out more of their newer RF line, which only works with their mirrorless cameras. Further, all new lenses are coming out at RF only. And since I was in the market for new glass, it made sense to upgrade now. As an added bonus, I can keep using my old lenses with an inexpensive yet excellent adaptor.
Why the Canon EOS R6
There were just a handful of factors that lead me to my decision to buy the Canon EOS R6. One, I wanted to maintain compatibility with my existing collection of Canon lenses. Two, I wanted to stay with a full-frame body. Three, the camera has to have excellent autofocus, dynamic range, and noise control. And, four, the camera has to be reasonably affordable.
Now, before I get into reviewing the camera, let's talk about the alternatives. Aside from the Canon EOS R6, I did consider the R5, the RP, and the EOS R, though I immediately ruled out the EOS R and RP. While cheaper, the R and RP aren't as capable as the R5 and R6, and the price difference didn't justify the performance gap. And while I would love an R5, its high price made it unattainable for me. So, the R6 it was!
By the way, I did briefly consider the Sony A7 R III and IV, but the change in the ecosystem dissuaded me. Sony's ergonomics aren't exactly the best either, though their cameras are smaller and perform impressively.
That said, even after deciding to buy, I had a few concerns. For one, the Canon EOS R6 has the lowest megapixel count of any R-series camera available for sale today at 20.1 megapixels. Also, the camera doesn't have a top-mounted LCD to show you your current settings. The electronic viewfinder (EVF) was a concern, too, as it's the one thing people complain about for all mirrorless cameras. After all, electronic displays have limitations, especially when compared to viewing the actual scene in front of you with a traditional SLR.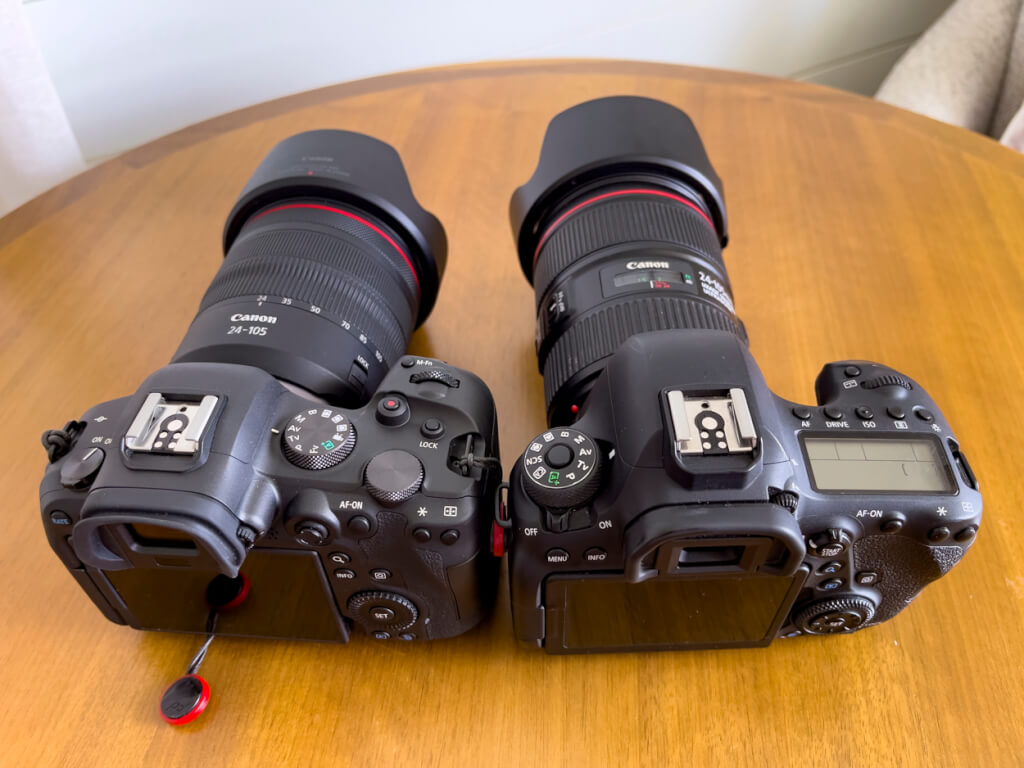 How I Like the Canon EOS R6
Despite my reservations, I love the Canon EOS R6. The camera has the best-performing autofocus (AF) system I've ever experienced, and that's something I know many others agree with. It's not only insanely quick with an enormous number of focus zones, but it's incredibly accurate too. To match with the camera's incredible AF system is its ability to shoot at ten frames per second (fps) with the mechanical shutter and up to 20 fps with the digital shutter. That's at least twice as fast as my old camera.
Another great feature is the addition of a fourth dial instead of the top LCD. This dial is programmable, so you can specify how it functions. I left it on the default function to control the camera's ISO. This setup is much more convenient, as it allows me to change the camera's ISO far faster and without having to take my eye off the viewfinder. Plus, crucial information is always displayed on the rear LCD or the EVF, negating the need for the top LCD. It's worth noting that all other dials retain the same functions as previous cameras. And, I love having a joystick again!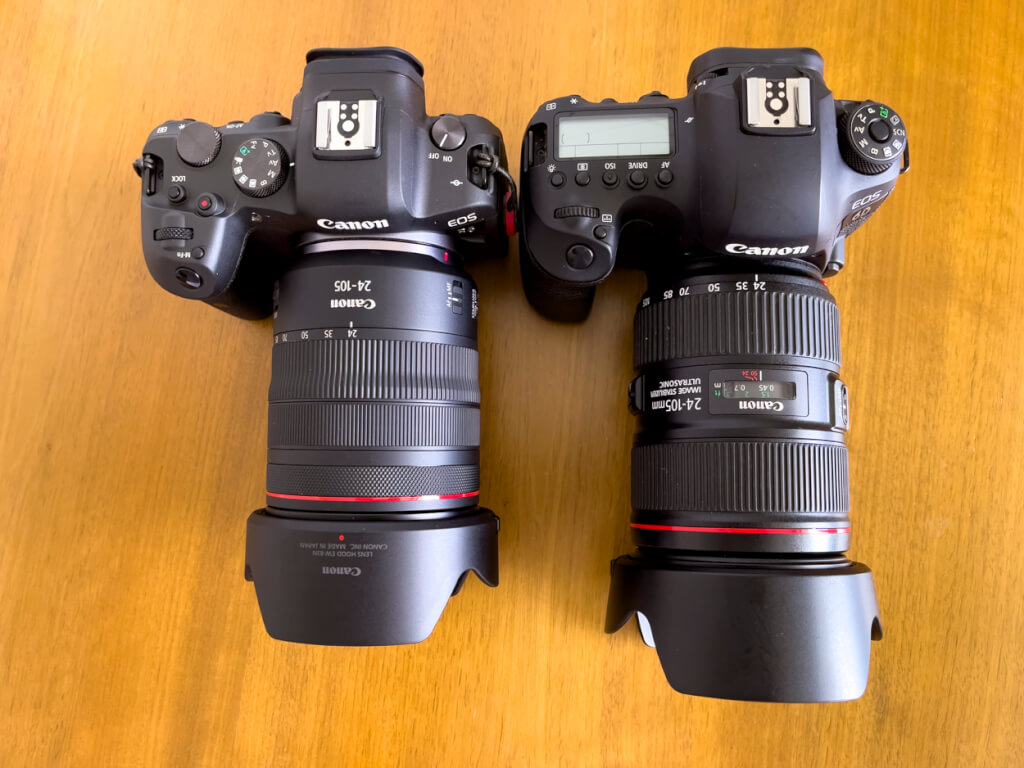 The last feature I want to discuss is the image stabilizer (IS) system. Like Canon's earlier mirrorless cameras, the R6 (and R5) feature in-body image stabilization (IBIS). However, unlike the previous model, the R6 and R5 introduce a new feature – Hybrid IS. This new system combines the function of the IBIS system with the optical image stabilization systems of compatible RF lenses. The result is a combined up to 5.5 stops of stabilization!
Thanks to the Hybrid IS system (when used with my new RF 24-105 f/4 L), I can take hand-held shots at shutter speeds below 0.50-seconds. The best I could do with the EOS 6D Mark II was 0.10-second.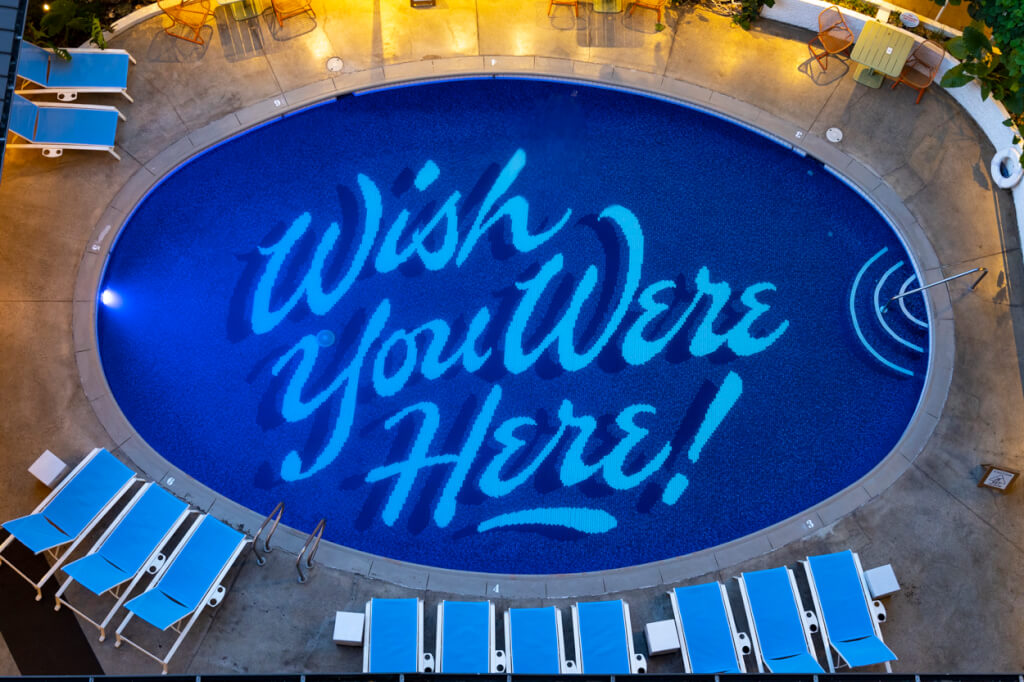 The noise performance on this camera is incredible too. I can shoot at up to 4,000 ISO without seeing too much impact from noise. This wasn't the case with my old camera. In fact, with that camera, I could only go up to ISO 2,000 or 2,500. With the IBIS system, this ability makes an enormous difference in my ability to shoot in low-light conditions. Then again, the sensor in this camera comes from the EOS 1D X Mark III, minus the low-pass filter. So this kind of performance shouldn't be surprising.
What I Don't Love About the Canon EOS R6
Shooting with the Canon EOS R6 is revolutionary for me. But I don't love everything about it. As you can imagine, I'm not in love with the EVF. Initially, the feed in the EVF was horrifically laggy. However, I found and changed the EVF performance settings to high, massively negating this issue. That said, it still isn't the same as seeing the scene itself through a mirror in a traditional DSLR. However, the EVF does give you a better preview of what the final image will look like, especially in terms of white balance. Of course, without the mirror, the Canon EOS R6's shutter is so much quieter than my old EOS 6D Mark II, which is a plus.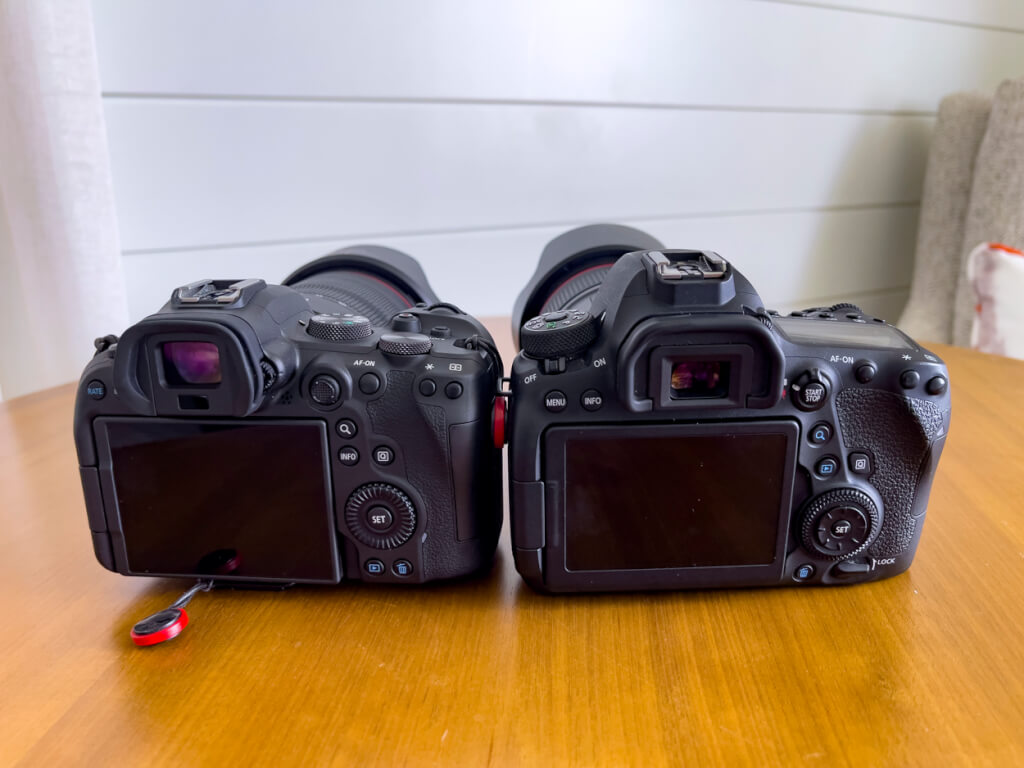 Battery life is another issue with this camera, as it is with many mirrorless cameras. Despite having a higher-capacity battery than older Canon cameras, the EVF, especially in its high-performance setting, zaps energy like crazy, as does the rear LCD. However, I knew this going in, so I bought an extra battery, giving me a total of three batteries. And while I find myself charging more often while on the road, overall, the shortened battery life hasn't impacted me much.
My last pain point with this camera is its lack of a built-in GPS receiver. That was, perhaps, one of my favorite features of my EOS 6D Mark II. It's a great feature to have if for the times in which you forget where you took your picture. Sure, you can buy and connect an external GPS receiver, or you could use your phone, though both solutions are a pain. This is especially true since connecting your camera to a phone is still as painful as it was with my old 6D!
Sample Shots
Final Thoughts
Overall, I love the Canon EOS R6. As I grow increasingly accustomed to using it, I've found it to be far more intuitive and capable than my old camera. That said, I do find myself wanting additional resolution – especially when shooting wildlife. I do also miss having built-in GPS and still prefer traditional viewfinders. However, the positives of the camera far outweigh the negatives – especially given its fantastic ISO, auto-focus, and IS performance, in addition to the quiet shutter operation.
Yes, I know Canon recently announced the EOS R6 Mark II, but I still think this review is relevant. Most of the camera remains relatively unchanged, with small tweaks to its performance being made here and there. Plus, deals are now more likely to come out for this model. So if you're looking to buy a new camera and can do without the minor enhancements, then now is a good time to start shopping! Plus, the availability of the new one may not be so great in the near future.