Last updated on May 25th, 2018 at 02:52 pm
Rippon Vineyard in Wanaka, New Zealand is the "most photographed vineyard in the world" according to locals.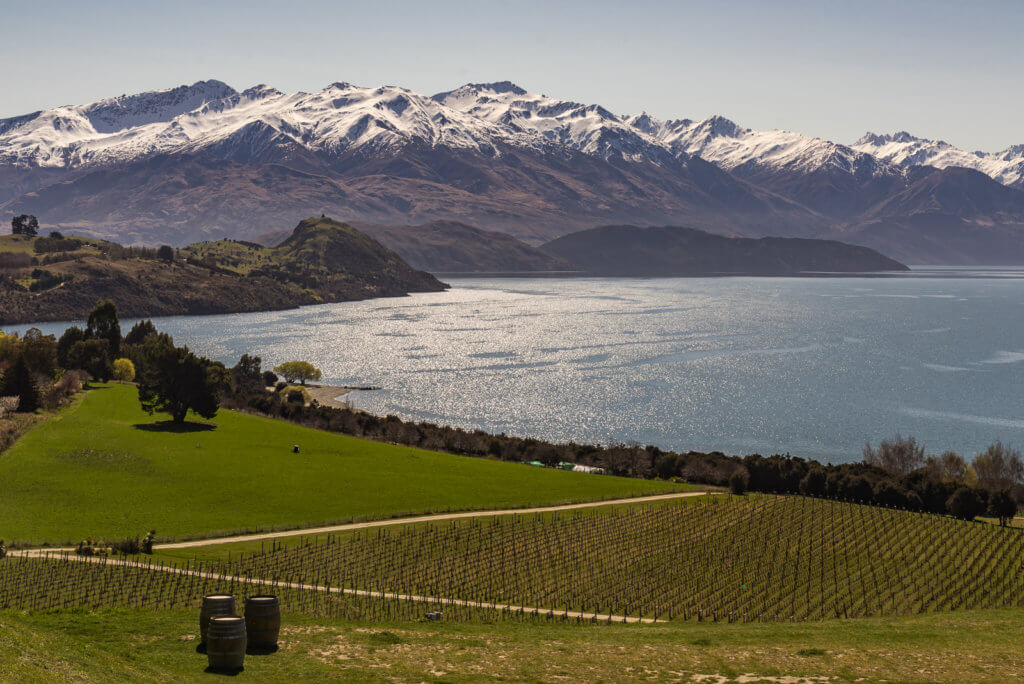 It's not hard to see why everyone takes this photo (or a similar photo) when visiting.
Location
Close to Queenstown and the more well-known Gibbston Valley is Wanaka.
Wanaka is more laid back and quieter than Queenstown, but
just
as scenic. You can drive or walk (about 30-40 min) to Rippon Vineyard located on the edge of the main town.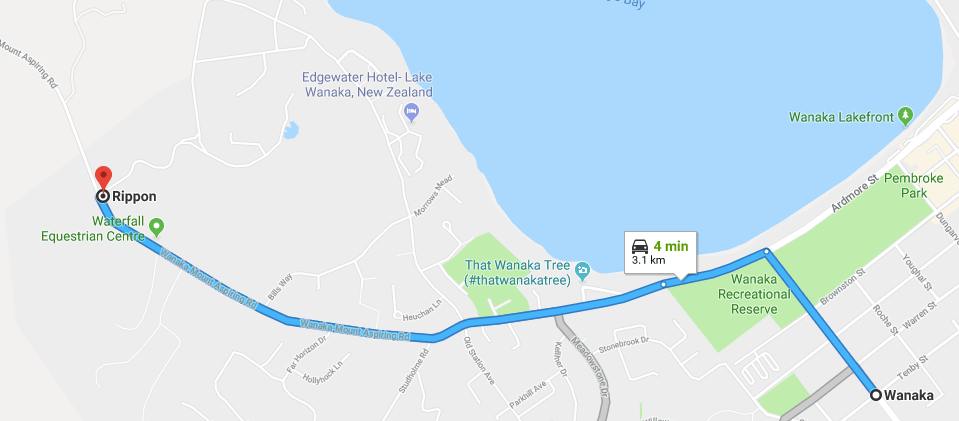 For the more active or travelers, you can enjoy a scenic walk to the winery on a path beside the lake. The lake path is less direct and takes about an hour to walk (but depends on where you are starting in town). Consider renting a bike while you are in the area.
Tasting Room
The tasting room is situated on top of a hill that overlooks the vineyards and Lake Wanaka.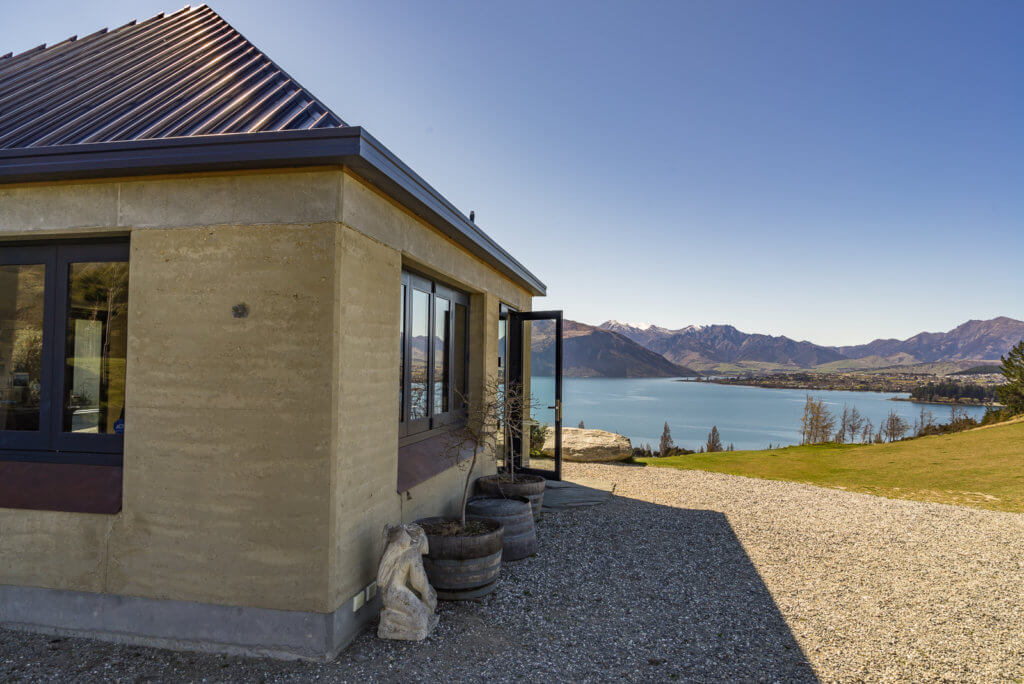 The building is new but simple. The straight-forward modern style building does not distract you from the scenery.
You do not need an extravagant building when you have these views.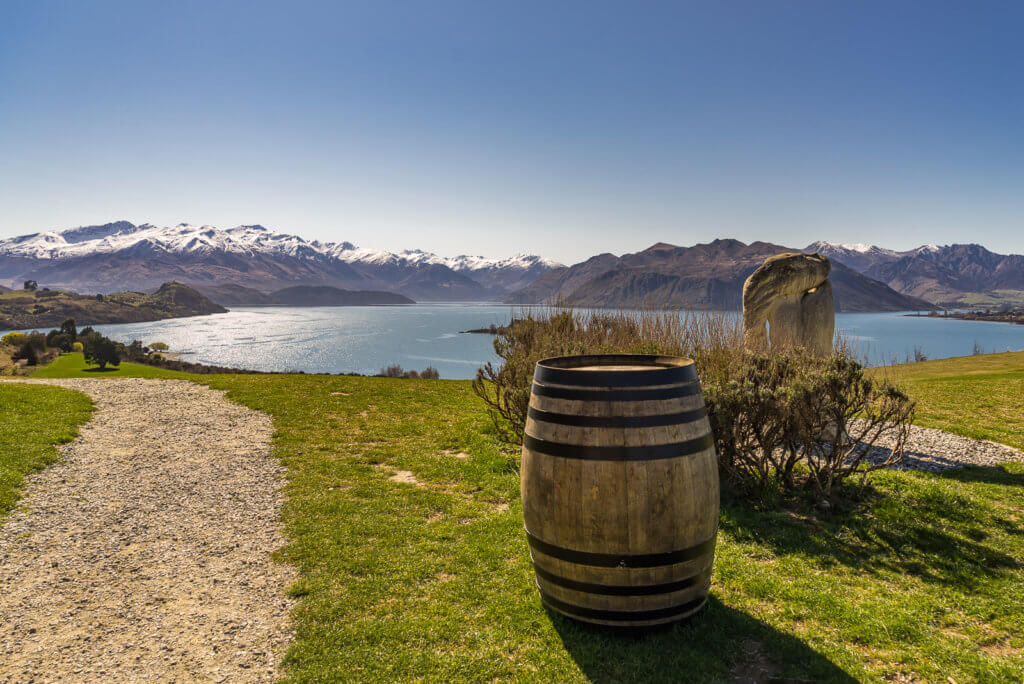 Wine Tasting
Rippon Vineyard is located in the Central Otego wine region.
Central Otego is known for its Pinot Noirs. If you need a break from the pinots, the region also produces delicious pinot gris, riesling, chardonnay, shiraz and dessert and sparkling wines.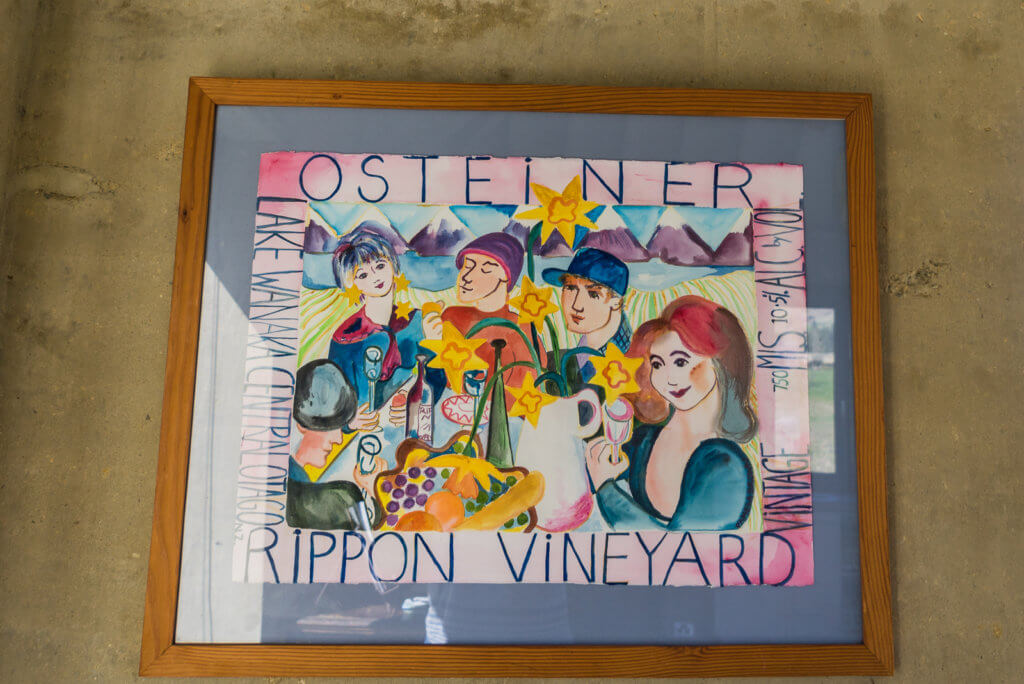 Rippon Vineyard makes very nice Pinots. But, they also have some fantastic German style wines. One of the most unique varietals at Rippon Vineyards is the Osteiner. The Osteiner is a variety born of Riesling & Sylvaner. Their Osteiner is light and refreshing, an "easy drinker" for the summer.
You can enjoy a tasting of their wines during
cellar door hours
. The tasting is informal and no reservation
is required
for small groups (6 or less). They have 5 to 7 different wines open daily.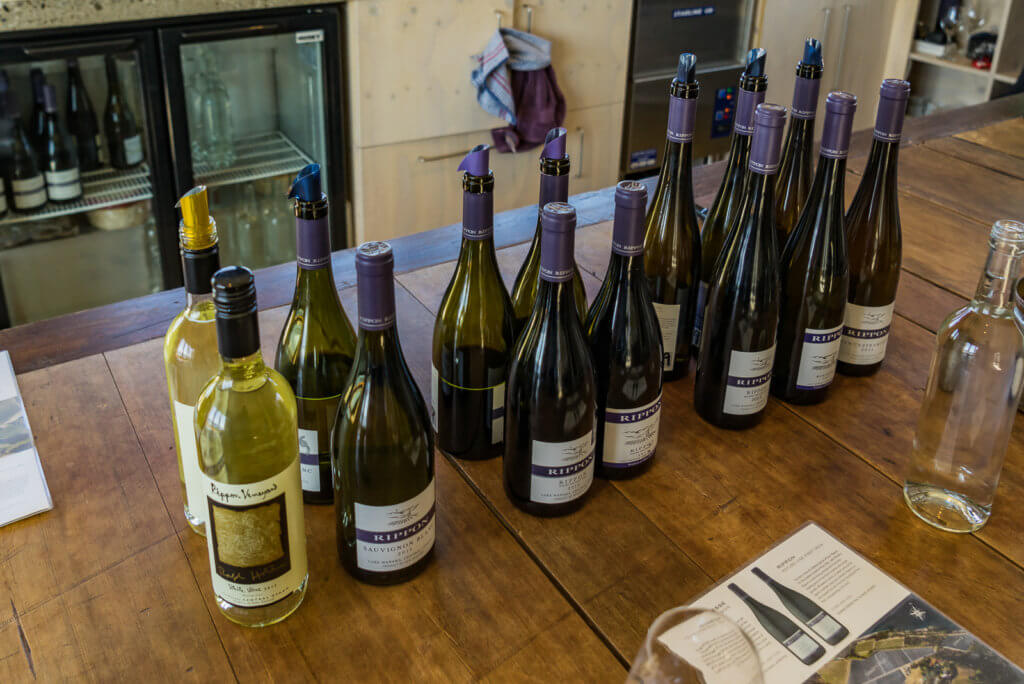 Rippon does not charge a tasting fee. We recommend leaving a donation for their Habitat Restoration program as a courtesy. Especially, if you are not purchasing any wine. NZD$5-$10 is a nice amount depending on how many wines you try.
Also if you are traveling with a group, reservations
are required
for 7 or more people. Private tastings are available by advanced request.
Jeffseter Travel's Picks:
Our favorites were 1) the Osteiner and 2) the Emily's Block Pinot Noir. We left with a bottle of each.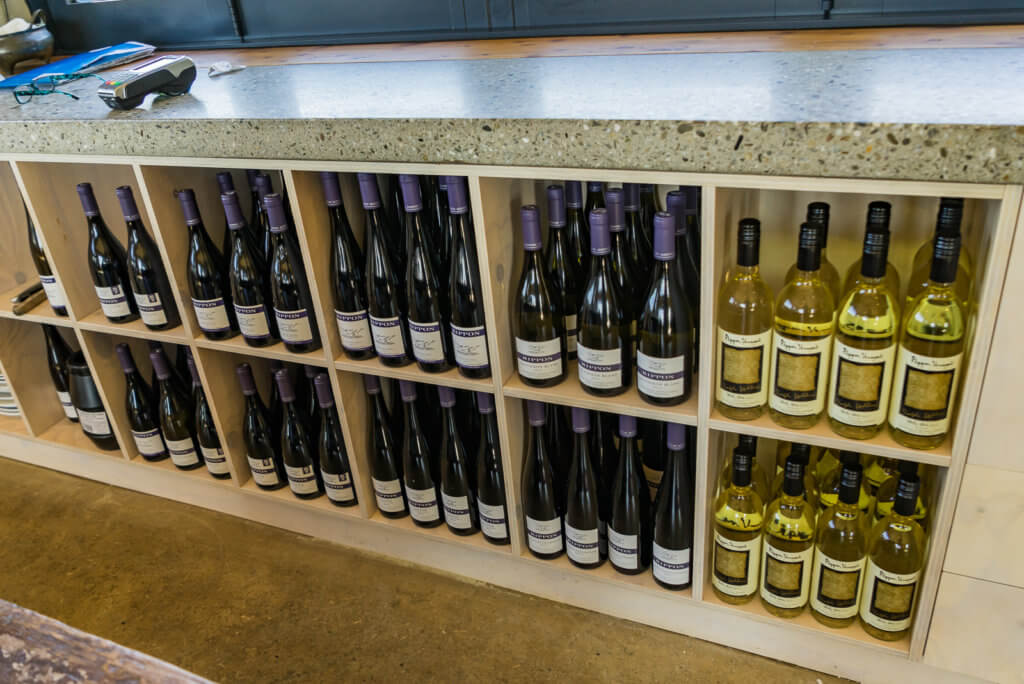 Recommendations & Tips
This winery is a must see if you are in Wanaka. The walk along the lake (or bike ride) to Rippon is beautiful. If you have a full day, then
we suggest
taking a walk rather than driving. Be sure to give yourselves enough time to take in the views.
You may even want to buy a bottle to enjoy at one of the many picnic tables outside of the cellar door.
Once you visit, it's easy to understand why this is the World's most photographed vineyard.