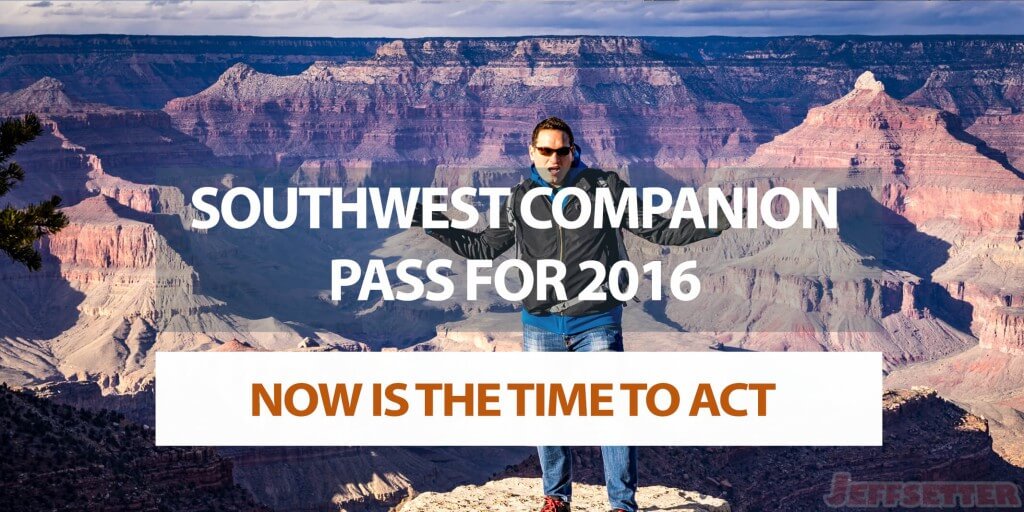 For regular BoardingArea readers, you are probably saying to yourself not another Southwest Companion Pass post. And for that you will be right. There are plenty of posts about the companion pass out there, and ours won't really be giving any new information. So if you have the pass or know all about it, save your time and feel free to move on.
For those who don't know what the Southwest companion pass is or are looking for more information on what it is like to use the pass, this post will be very helpful.
We will start with defining what the pass is, and then get into how it has helped the Jeffsetters during our One Way Neverending trip (aka how the pass has helped accommodate our digital nomad lifestyle).
About the Southwest Companion Pass
If you earn 110,000 Southwest points in a calendar year, you are granted a companion pass. The Southwest Companion pass is an incredible little invention that allows you to book a flight with Southwest and then add a companion to that flight for a $0 base fare + the $5.60 US 9/11 security fee each way (higher for international flights).
This works for both cash tickets + award tickets. Let me give a few examples.
We flew from San Francisco (SFO) to Jacksonville (JAX) in December for 12,527 Southwest points + $11.20. For both of us.
This flight had a retail value of well over $400, so this ended up being a pretty great deal.
In addition to the great deal on airfare, you also get the benefits of flying Southwest, like 2 free checked bags (very important for us) and you can change your flights without penalty. This has come in handy for us several times already.
Why is now the time to get the Companion Pass?
We got our companion pass for the first time in January, 2015. Mrs. Jeffsetter earned the 110k points via credit card signup bonuses, and we have the pass through the end of 2016. So far we have only used the pass twice in our travels (first half of the year was complicated as we prepared to be nomads and second half of the year we were outside of the USA). And we plan on using it much more often in 2016.
The reason why I writing this post right now is because of my dad. I told my dad about the awesomeness of the companion pass last year, and he expressed interest in learning more. I told him that he should wait until 2016 and/or there is a great credit card offer from Chase to get his pass. This is for two reasons:
The companion pass can last nearly 2 years if you time things correctly. You get the pass for the year you qualify + the entire next year. For example, if you qualify January 1, 2016 – you have the pass through December 31, 2017.
Chase is offering two Southwest branded credit cards with a 50,000 point signup bonus. One personal and one Business. This is among the best deals you can get (last year we got a 50k personal bonus + 60k business bonus, which is slightly better, but does not occur as often). These cards usually require $3,000 in spend to get the bonus. So opening two cards and spending the minimum means you'll have 106,000 Southwest points, putting you very close to the companion pass.
If you want to know more about the credit cards, visit this page from Frequent Miler for links and more info. 
So if you have any interest in the companion pass and it would help with your travels in 2016, then this is the time to do it. There are two cards for $50k points available. There's no better time than the present.
This is what I am recommending to my family members and friends, and I thought it might also help blog readers who are on the fence about whether this is a good idea.
My thoughts on Flying Southwest – Generally Pretty Good
Listen, I'm a spoiled traveler. In 2015, I flew Lufthansa first class with my own bed, and then topped it off with the Etihad apartment for 15 hours. Those were amazing travel experiences. Those experiences are better than Southwest.
But those trips are not really very practical and they are expensive in points. The Southwest route network and companion pass are the opposite: both practical and inexpensive.
So while I love to boast about the luxury travels, the reality is that we fly short flights more often than the over the top luxury flights. Southwest is a perfect fit for these needs.
In addition, we travel with 6 pieces of luggage on us at most times. This includes large suitcase, 2 carry on sized suitcases, drone Backpack and 2 computer backpacks. Being able to check 2 of these pieces each for free makes travel much easier. It also saves us at least $100 each way.
There are some things I don't love about Southwest. I don't love the lineup and early check-in process (I usually pay the $12.50 for priority boarding). There is no chance for first class upgrades. There are a lot of unknowns leading up to the actual act of flying.
But we gladly sacrifice those things to save on domestic travel (and travel to the Caribbean).
For two credit cards, we will conservatively save $3,000 in travel.
Examples of why this is such a great deal
The companion pass alone is a great deal. It saves nearly 50% off each flight we take. Not only that, but the 110,000 points that you earned to get the companion pass go very far. We are talking 10-15 flight segments with those points alone.
Let me give you an example of how well this works:
MSP-PHX – 7,091 Rapid Rewards points + $11.20
SFO-JAX – 12,527 RR points + $11.20
BWI-AUA – 9,520 RR points + $32.20 (we canceled this one eventually)
BWI-MBJ – -17,710 points + ~$360 (Jamaica charges some heavy fees to visit!)
Our points balance after all of this? 86,233 points. That is as many as 10 one-way tickets for two people!
Can you see why we are loving the companion pass?
Where do you want to go?
So if this is such a great deal, why didn't the Jeffsetters get the pass sooner? Because we were based in Minneapolis, and Delta was much more convenient. Plus, we both had well paying jobs and our employers paid for our tickets on Delta.
Things are different when we pay out of pocket and travel full time. So 2015 became the time for us to pursue the companion pass.
Is it right for you? I encourage you to play with their interactive route map to see all of the places you can go. I can spend hours on this thing just looking around.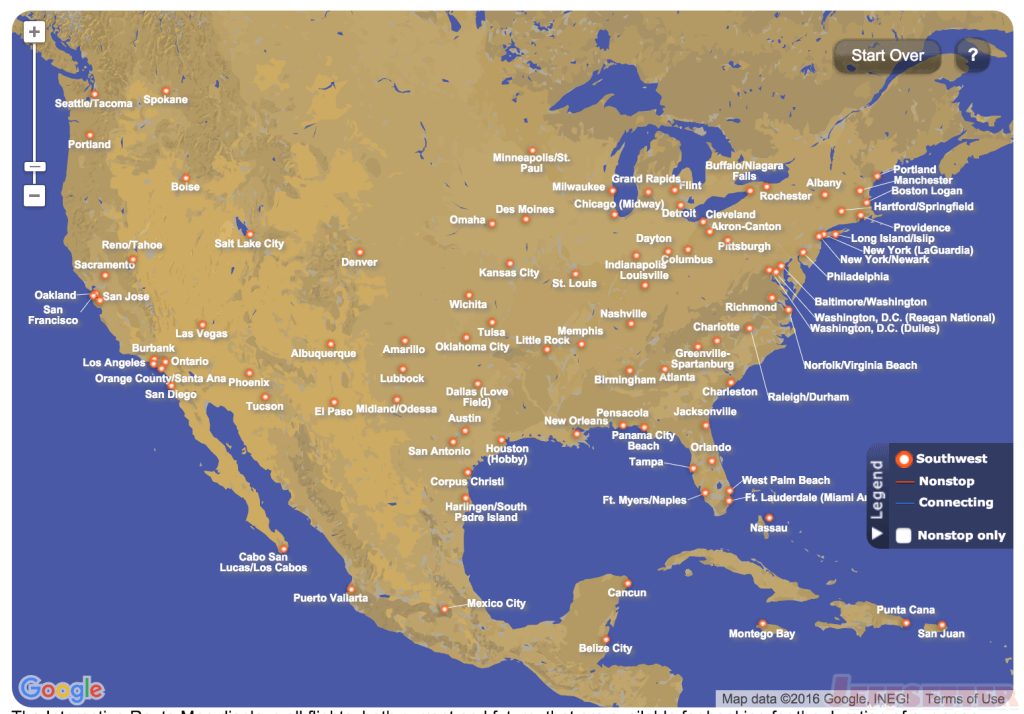 So that's it. A public service announcement about the greatness of the Southwest companion pass. This isn't the first time someone has posted on the topic, and surely won't be the last. But it will probably be the only time we write about it. At least until it's time for us to renew in 2017.
Enjoy and feel free to leave a comment if anything is unclear!