The pandemic and ensuing restrictions have wreaked havoc on Hawaii's tourism industry. So, to me, it's a bit surprising that the state may defund the Hawaii Tourism Authority. But, effectively, that's precisely what Governor David Ige is doing. This decision, of course, shouldn't surprise anyone.
It comes as no surprise that Hawaii has seen a massive drop in tax revenues thanks to the pandemic. After all, not only are locals spending less, but visitor arrivals fell by 75% throughout 2020. As a result, the state is experiencing a massive budget shortfall and is considering drastic measures such as work furloughs and layoffs. However, as soon as travel shut down, Governor Ige issued an executive order to suspend funding of the Hawaii Tourism Authority (HTA). But get this – the HTA's monies don't come from the state's general fund. Instead, they receive a percentage of Hawaii's transient accommodations tax collections.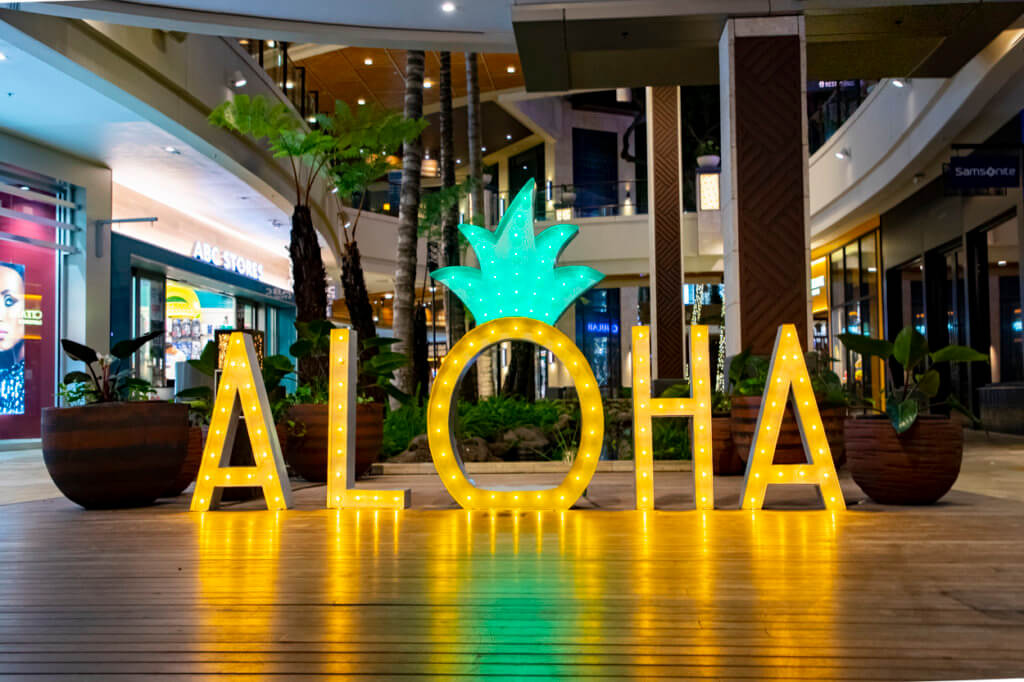 Why the HTA is Important
As is the case with any government agency, the HTA is not without controversy. In the past, HTA had issues with irresponsible use of funds, etc. But, the HTA plays a vital role in Hawaii's tourism-reliant economy. The most visible aspect of this is the HTA's marketing efforts in the form of online ads, TV commercials, their presence at tradeshows, etc. However, the HTA does more than advertise Hawaii. During normal times, and especially during the pandemic, the HTA is an excellent repository for important visitor information. What's more, the HTA produces a plethora of reports on Hawaii's tourism industry. These are all functions that will only become more critical as Hawaii seeks to reinvent itself and balance its tourism.
Oh, and the HTA runs this little thing called the Hawaii Convention Center.
Though the need for the HTA to continue advertising Hawaii is hotly debated given 2019's record number of arrivals, HTA remains important as we go through the recovery phase of the pandemic. Sure, there are those people that will want to return to Hawaii as soon as possible. But, some people may settle for going somewhere closer instead. So why not try to convince them to come to Hawaii. What's more, Governor Ige's hodgepodge approach to Hawaii's travel rules has left travelers incredibly weary. Why not leverage the HTA to provide clarity and restore consumer confidence – especially as we move back towards normalcy?
So What Happens Now?
In 2019, the HTA received $79 million for its share of the transient accommodations tax (TAT) plus $16.5 million for the Hawaii Convention Center. In 2020, the HTA received just four months of TAT distributions while the state collected a total of $560.6 million for the year, forcing it to burn through its reserves. As a result, by June 30, 2021, the agency will have just $10 million left, and it already slashed its annual operating budget from $86 million to $41 million. At that level, the agency will no longer be effective and has contingency plans to wind down operations at that point.
Before we get there, though, the head of the HTA has asked Governor Ige for a meeting to discuss reinstating their funding. The state Senate Committee on Energy, Economic Development, and Tourism also sent a letter to the governor to reinstate the HTA's funding. But, Ige is stating that he is not revisiting the TAT suspension topic until state revenues improve. He reasons that he needs to balance the  HTA's need with many other critical needs as we face a large and long-term revenue shortfall that must be addressed.
By law, collected TAT gets split between the Turtle Bay Conservation Fund, the Hawai'i Convention Center, HTA, and the counties. However, the HTA is the only one that got its distribution cut.
State May Defund Hawaii Tourism Authority, Final Thoughts
As a marketer, perhaps I'm biased. But you can't make money without spending some. And, given the mess Ige has caused, even though his intentions were good, needs to be cleaned up. Who better to do that than the HTA? Ige, however, hasn't become known for making poor decisions in his second term as Governor. So, while his actions don't surprise me, they're still dumbfounding. Hopefully, though, he eventually makes the right choice.