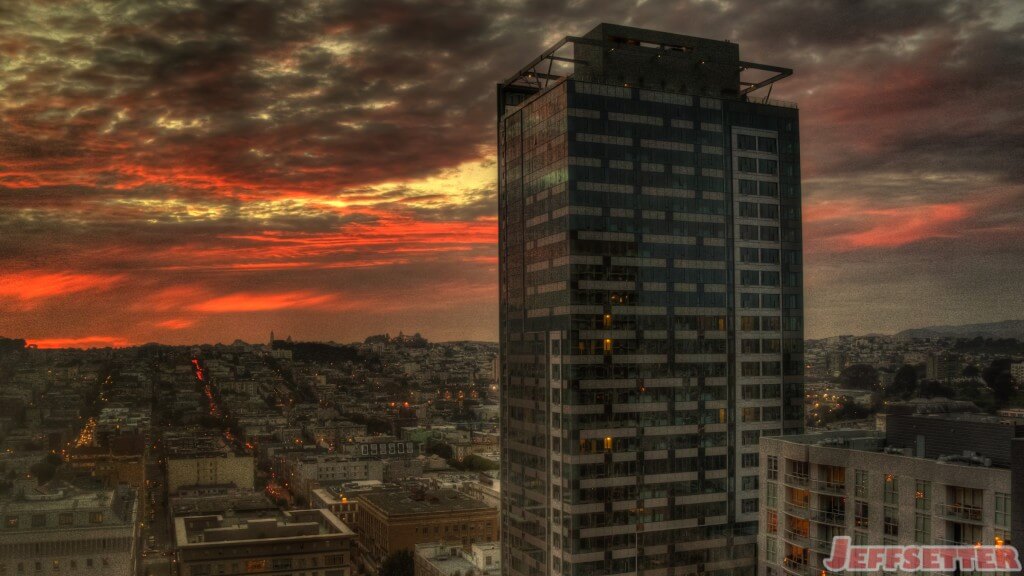 This photo was literally taken through my apartment window in mid-market as I scrambled to capture yet another beautiful San Francisco sunset.
The photo is HDR, taken with my Sony A7R camera. The 3 exposures (-3, 0, +3) were merged in photomatix to form this image.
Because it was taken through a window and hand-held, the photo is fairly grainy. I like to think it shows the true grit of my mid-market neighborhood.