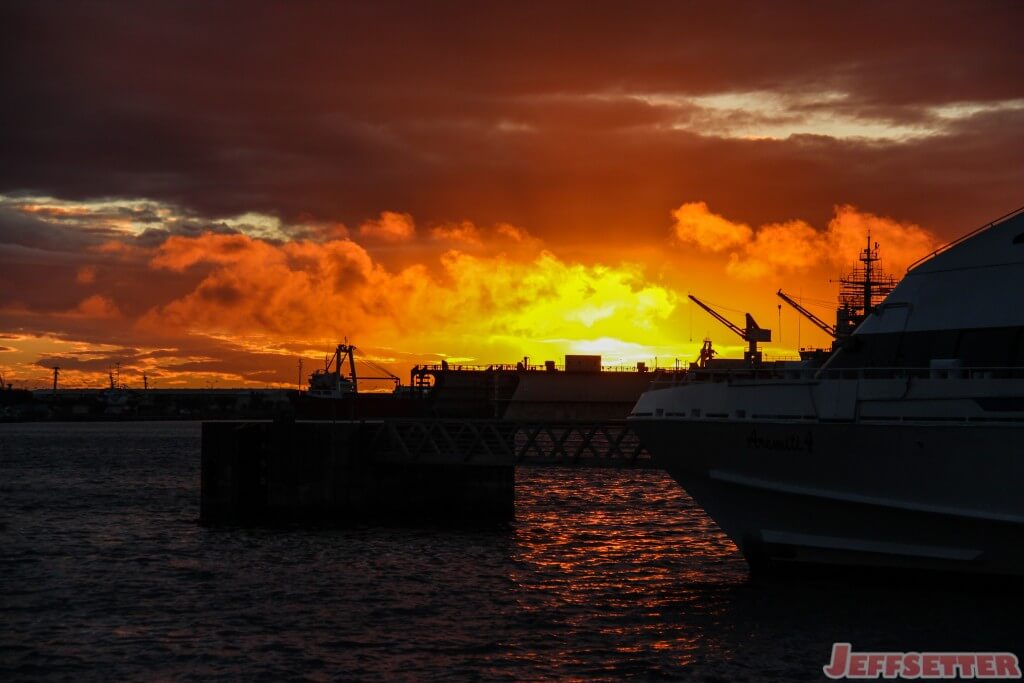 When I left French Polynesia in July of 2013, I thought I would never be coming back. We took the last ferry from Moorea to Papeete Harbor. As we waited for the bags to come off the boat, I noticed a gorgeous, almost violent sunset.
The word violent is not usually something I would use to describe a sunset, but with military ships in the background it felt appropriate.
Man I miss French Polynesia.
But there is good news. We will be back in the area in August of this year! This time we will be taking an unconventional route to get there, island hopping in the Pacific. Can't wait to share more as it approaches.
Points, miles, free nights from IHG, overwater bungalows, etc. It is going to be a good story to tell…