Nearly a month after its massive IT upgrade, technology issues persist at Hawaiian. Not only are they still struggling with that enormous change, but an issue at their outsourced data center further compounded their challenges.
On April 18, Hawaiian Airlines flipped the switch on the largest technology project they've ever taken, as they migrated to the Amadeus Altea platform. Amadeus, it should be noted, is a major IT platform supplier in the airline industry, serving airlines like Singapore. Lufthansa, British Airways, Cathay Pacific, and Southwest, among others. However, what was supposed to be a clean cutover was anything but. Issues after the change neutered their online booking system and crippled their airport operations, causing numerous people to miss their flights.
While Hawaiian says things are better now, things haven't returned to normal – far from. Unfortunately, an issue at a separate vendor this past Friday caused further disruptions that cascaded into Saturday.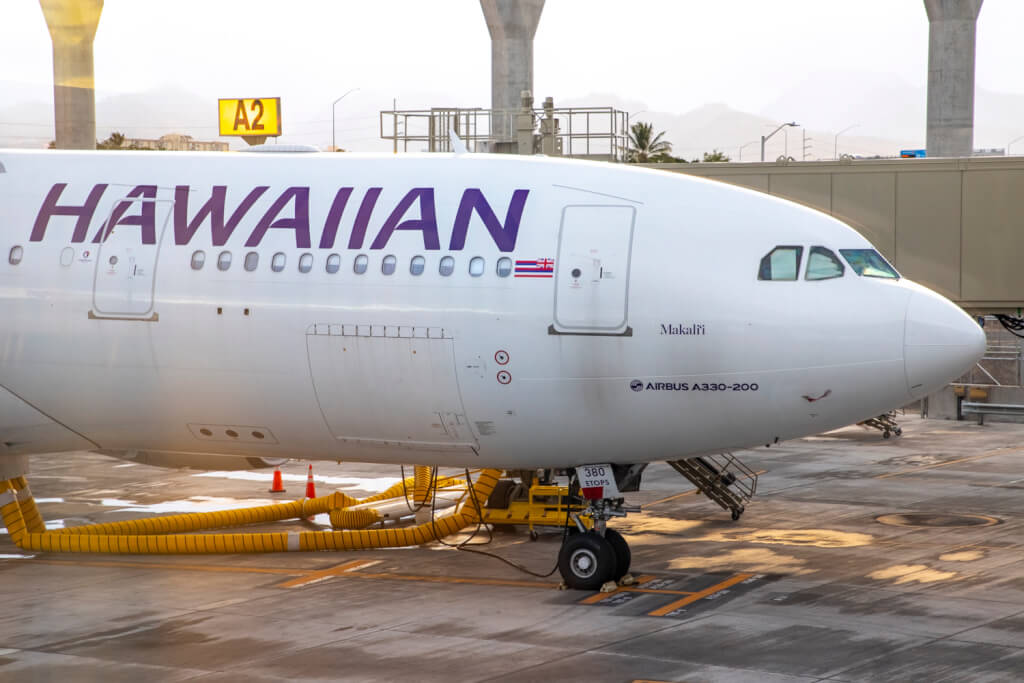 Technology Issues Persist at Hawaiian
On Friday, Honolulu-based DRFortress, Hawaii's largest data center and cloud marketplace, inadvertently cut its service to its customer across the state, including many of the state's financial institutions, hospitals, and, yes, Hawaiian Airlines. Naturally, the loss of their IT system forced a full ground stop, which lasted around four hours. This resulted in 22 cancellations and 132 delays this past Friday, stranding hundreds of passengers across their system.
As bad as that was, I would've thought that, at least operationally, Hawaiian would've recovered that day. They did not. Instead, Hawaiian canceled 13 flights on Saturday and delayed 127, stranding hundreds more people. They blamed crews timing out for the ongoing issues and stated that they proactively canceled four transpacific flights at the start of the day to help stem the fallout.
People like to ridicule Southwest for the fragility of its system, which couldn't recover from massive weather-related delays this past holiday season. However, it seems like Hawaiian's system is similarly unable to recover from disruptions, and it's new! So, it seems that technology issues persist at Hawaiian, despite the recent upgrade.
Things Still Aren't Back to Normal
While last week's disruptions lead me to believe that technology issues persist at Hawaiian, there are other reasons for that sentiment, too. Despite Hawaiian stating that they've resolved all issues related to its upgrade, things are far from back to normal. A little over a week ago, my parents flew Hawaiian to the Big Island and nearly missed their flight. Why? Because they weren't able to check in online, and lines for in-person check-in were outrageously long. Mind you; they arrived at the airport over two hours before their flight!
I actually have a Hawaiian flight coming up at the end of the month, but I still can't make changes to my flight. For example, if I try to change my seats, I get an error message saying that I need to see customer service to check in. Yeah, I don't get it, either.
Then, of course, there are the stories I'm hearing from readers. The most recent of these included delays – likely stemming from the above outage – and then not being able to contact customer service, even via email, for help.
Final Thoughts
Despite Hawaiian's own statements, and even ignoring the unfortunate outage that occurred last Friday, it's clear that technology issues persist at Hawaiian. That their upgrade has gone this poorly is, frankly, shocking. But I hope they can figure things out soon.