With most other marathons that hadn't already taken place by March of this year being canceled, it's surprising to hear that the 2020 Honolulu Marathon is still on. Sort of. Granted, the marathon isn't until December.
Earlier this week, Honolulu Marathon officials announced that they are still planning on holding the 2020 Honolulu Marathon. Now in its 48th year, the 2020 Honolulu Marathon is currently scheduled for December 13. And, your's truly and Mrs. Island Miler are registered for the Start to the Park 10k, which is at the same time and date as the marathon. Heck, we even have rooms at the Waikiki Beach Marriott booked for the event.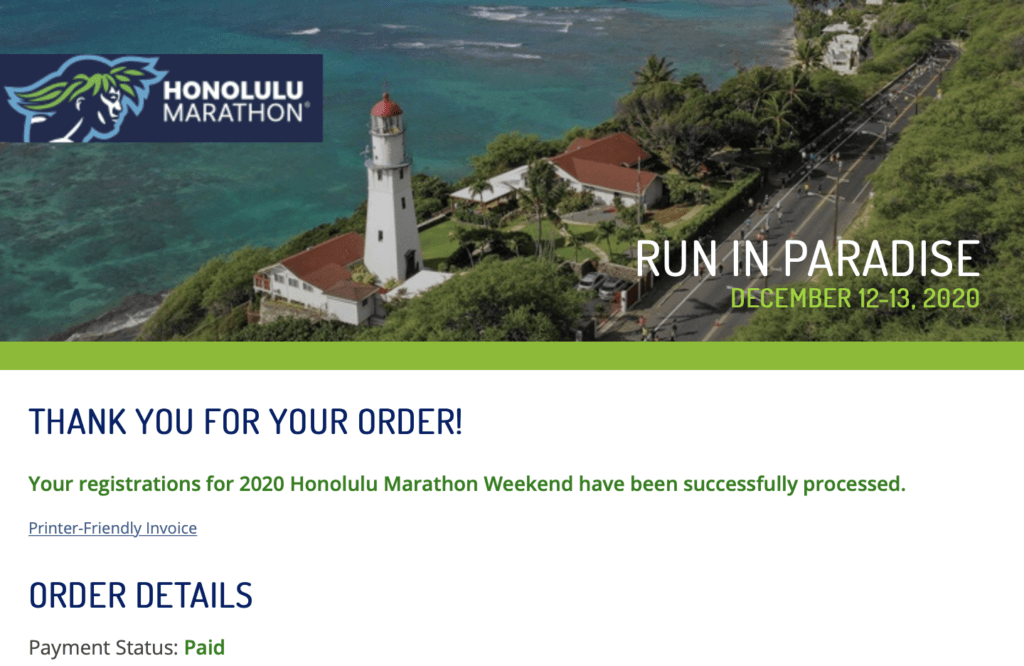 2020 Honolulu Marathon is Still On… Sort Of
According to the Honolulu Star-Advertiser, though they're still planning on holding the marathon this year, officials aren't sure what form it'll take. For example, one contingency is that they'll stagger starting times and groups. It could also take the form of both an in-person and virtual event. Though no details are given, I'm assuming that the virtual event would be for all international participants. However, depending on how bad the pandemic remains, this could apply for any out of state participants too.
One contingency, it seems, though, is a 100% virtual event too. And, if that happens, I'm 100% not ok with that. Sure, they say you'll still receive your finisher shirt and medal. But, I don't really care about that. I want the experience. And if I can't have the experience, at least give me the option of deferring my entry to the next in-person one or allow me to get a refund. Hopefully, officials will realize this if it comes to that. If not, they're sure to have MANY angry people – myself included.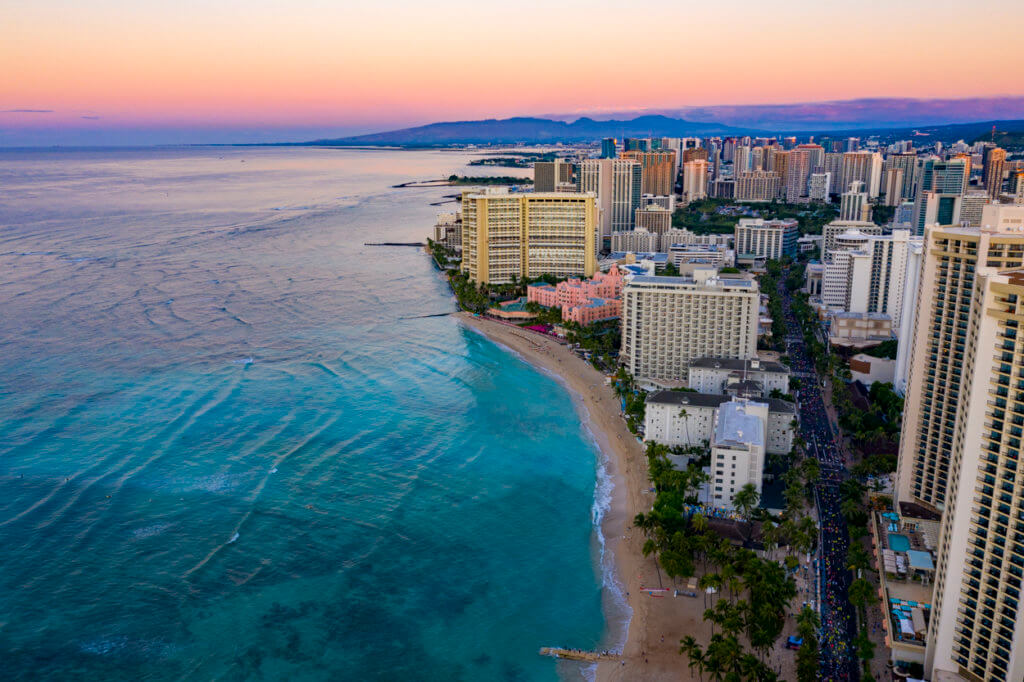 A Boon For Hawaii
Naturally, I'm sure marathon and state officials are pushing for the in-person event to happen. It is one of the single largest sources of income for Hawaii. Just look at 2018's numbers. That year, there were 33,558 entries – 16,163 of those were from Japan. What's more, for 2020, 9,000 Hawaii residents are registered to participate. And those figures are just for the marathon. Add in Start to the Park and the Merry Mile and the numbers grow dramatically. So, as you can imagine, that's a TON of transient accommodations taxes, excise taxes, etc. state officials are eyeing.
I get that the state desperately needs the cash infusion the marathon can bring with it. But, is it worth the risk if things are still the same as they are today in December? I mean, just this Monday, Governor Ige says he has no plans on pushing back Hawaii's reopening date despite some of our largest visitors markets spiraling out of control. Just look at the mess happening in California, Arizona, etc. For his part, Honolulu Mayor Kirk Caldwell is questioning whether we should be opening come August at this point. And, if Governor Ige is going to have this stance about a simple reopening, I guarantee you he'll want to see the marathon take place in the current environment too.
2020 Honolulu Marathon is Still On, Final Thoughts
To be honest, I was never really in good shape. And, with the stay-at-home orders, that got even worse. But, I began training around my neighborhood again, and I've been really looking forward to giving the Start to the Park a try. However, I don't want to risk the health and safety of myself or my family to do so. And, yes, the marathon is still five months away. But, I sincerely hope that, if things haven't gotten markedly better by then, that officials make the right decision. If they don't, though, I hope they at least allow us, the participants, to make our own call and don't penalize us for it.