After a long period of little in the way of updates, we finally get word that the Kona Village Resort is reopening in 2022. And, what's more, we now know what brand the reborn resort is going to be associeted with.
In March 2011, the Tohoku Earthquake and Tsunami rattled Japan, creating a nuclear crisis and sending the country into disarray. But the tsunami didn't only impact Japan. It also sped across the Pacific and affected a number of different areas. In Hawaii, the Kona Coast was hit particularly hard. And one of the casualties of the event was the then 45 years old Kona Village Resort.
Restoration
Back in 2016, news broke that a new owner was going to save the Kona Village Resort.  Work on the Resort was expected to take three years, with a reopening date in 2019.  However, as is often the with projects in Hawaii, renovation of the Kona Village is taking longer than expected.  
So now, the Kona Village Resort is reopening in 2022. And when it does, the 81-acre resort will be larger, featuring 150 standalone guest hales, up from the original 125. The reimagined resort will also house various dining options, a spa, a fitness center, multiple pools, and tennis courts. Oh, and those dining options are going to include the Shipwreck Bar and Talk Story Bar from the original Resort.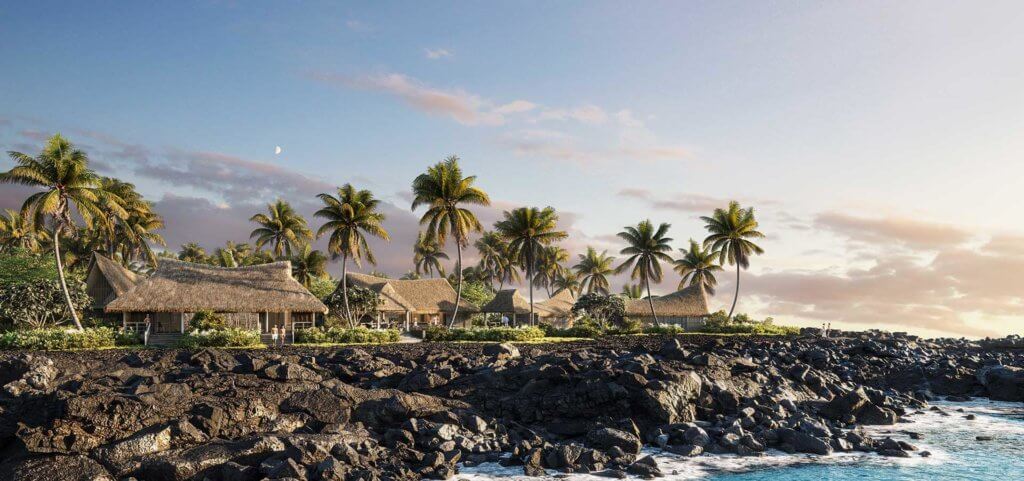 New Brand
Once it emerges from its extensive renovations, the Kona Village Resort will fly the Rosewood Hotels & Resorts flag. Personally, I've never heard of Rosewood Hotels. In fact, the only hotel in their collection that I knew of is the Carlyle in New York City. And I only know of that property because Anthony Bourdain paid its iconic Bemelmans Bar on his The Layover show.
Apparently, Rosewood Hotels & Resorts is a global collection of luxury properties around the world. There are 48 Rosewood hotels listed on their website, though of them 21 are works in progress.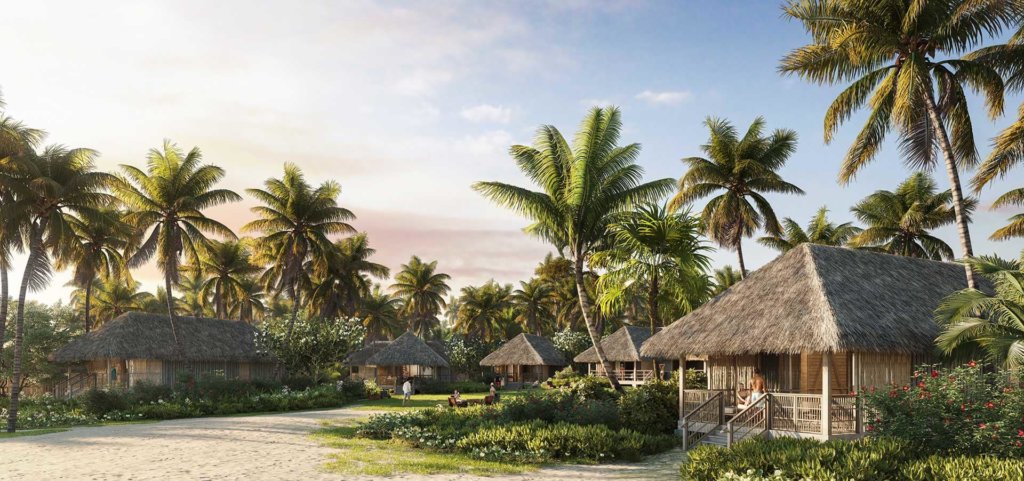 The Kona Village Resort is Reopening in 2022, Final Thoughts
If the Kona Village Resort reopens in 2022 as is the plan now, it'll do so 11 years after it closed. However, I have more confidence in the Kona Village reopening on-time than the Coco Palms. Developers of the Coco Palms say they'll reopen the property by the end of 2020, but there haven't been any updates in nearly six months. But I digress.
I've never stayed at the original Kona Village Resort. Usually, on that side of the island, I stay at the Courtyard or head over to Waikoloa. But, I can't wait to see the reimagined resort and, perhaps, stay there one day. If its neighboring resort (Four Seasons Hualalai) is any indication of price, though, I probably won't be able to afford it!