The drive from Queenstown, New Zealand to Milford Sound (which is actually a Fjord) takes about 3 hours and 30 minutes, but you won't hear anyone complaining once they see how beautiful it is along the way. After getting up very early in the morning to make it to Milford Sound for a late morning cruise, I would normally be tired and cranky about the early morning wake up call. That wasn't the case for me as the tour bus drove through some of the most beautiful country I have ever seen.
Along the way I took many photos of lush green forests, waterfalls and whatever else caught my eye.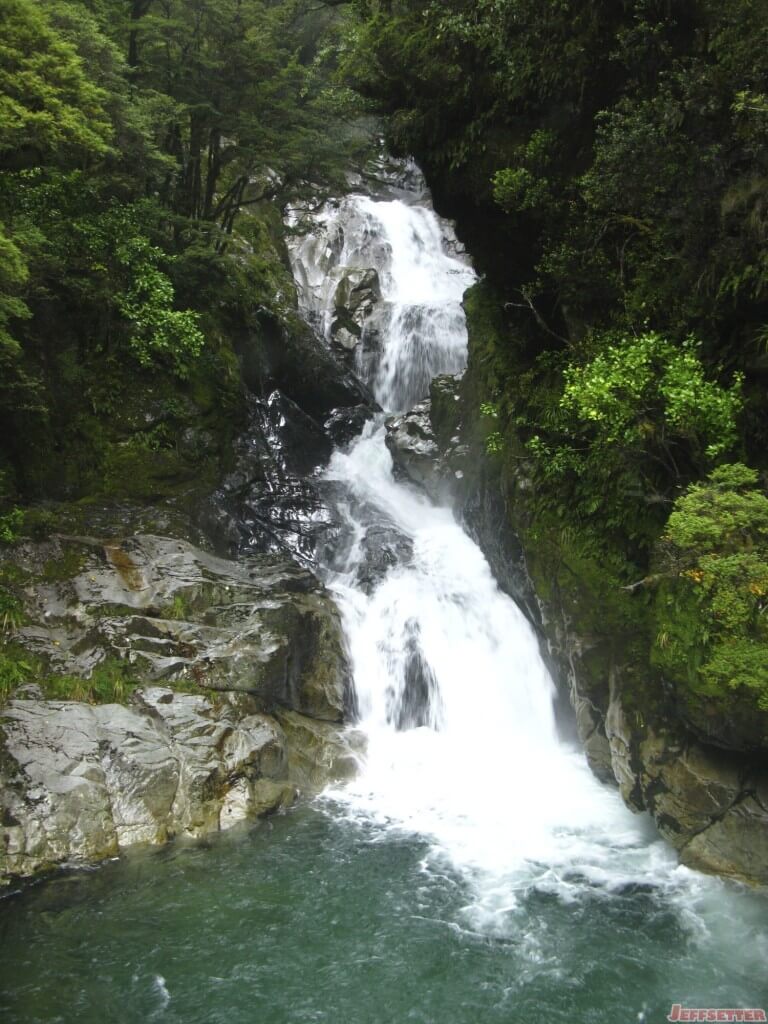 One of the coolest things we saw along the way was a green forest where the trees are almost entirely covered by moss. It looked like something straight out of the Hobbit. The forest was about 15-30 minutes before we hit Milford sound and represented a nice opportunity to stretch out our legs and explore the area.
In that same forest, there were some waterfalls and rock formations that also caught the eye.
Just make sure you watch your step, because there is so much rainfall in this area that everything is slippery.
We saw so much beauty before we made it to Milford sound that I was wondering how it could get any better.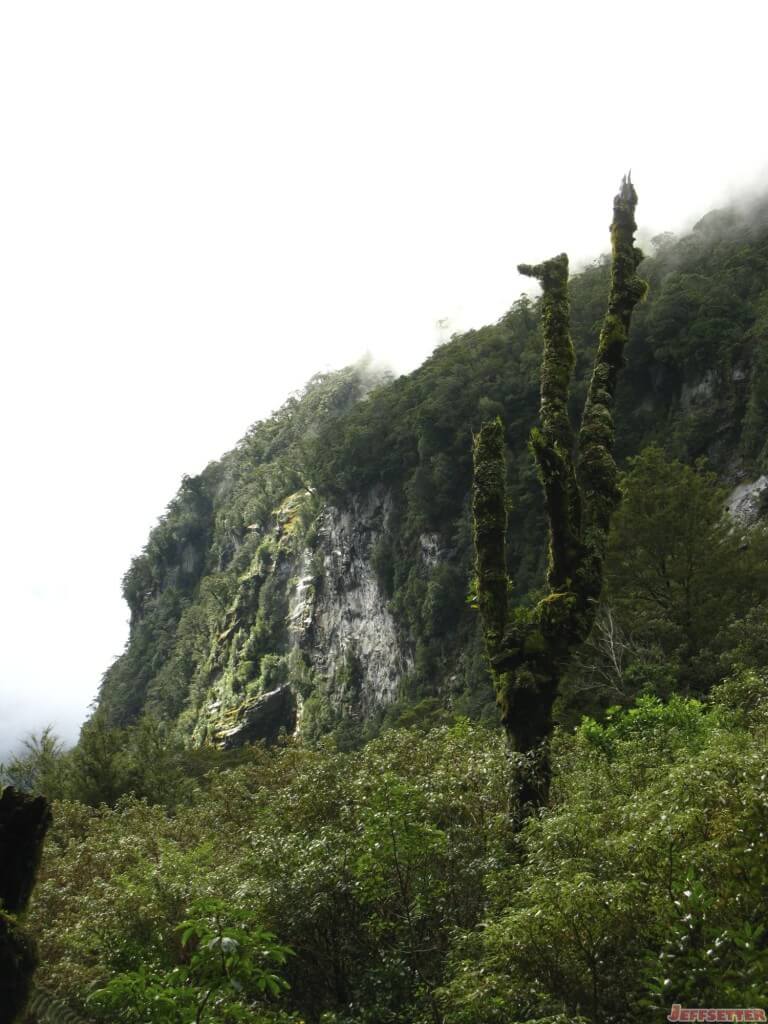 Then we made it into the sound and for the first half of the boat voyage, there was a lot of fog and limited visibility. I didn't really take a lot of photos as a result. Just a few odd photos of the fog in front of us.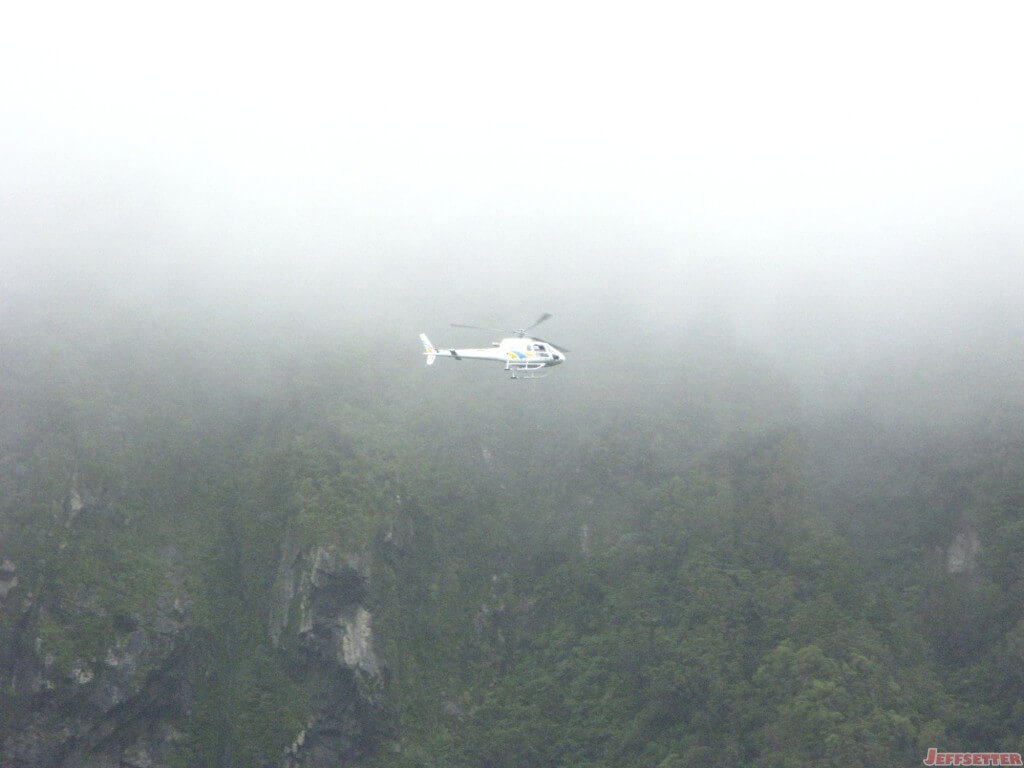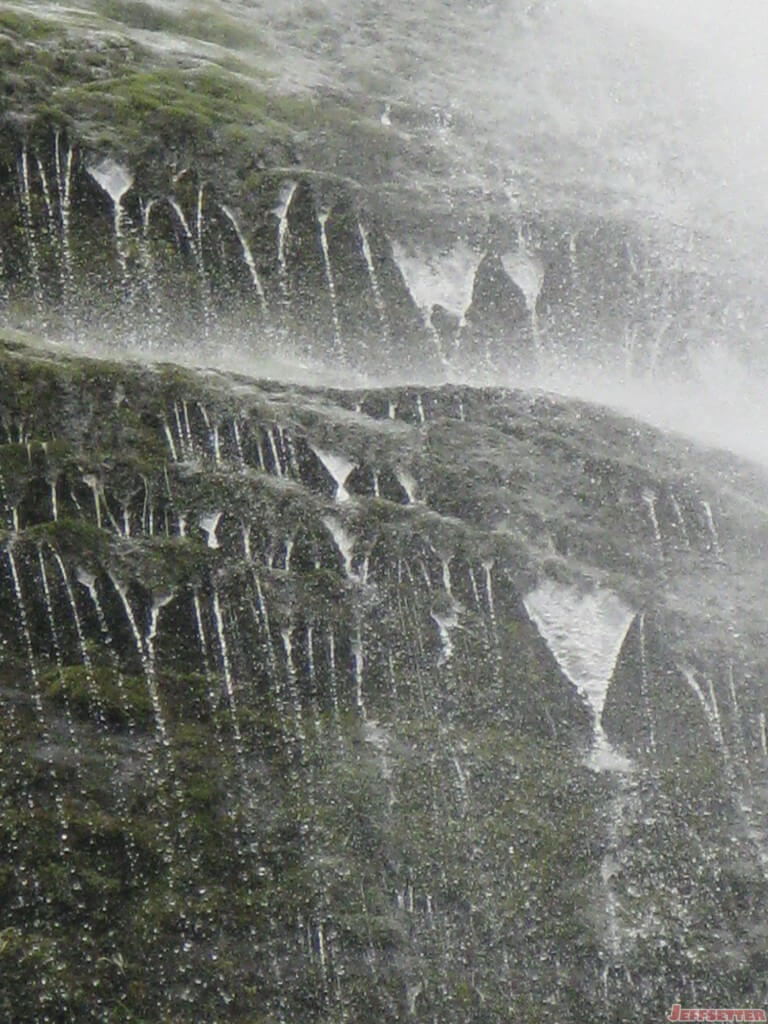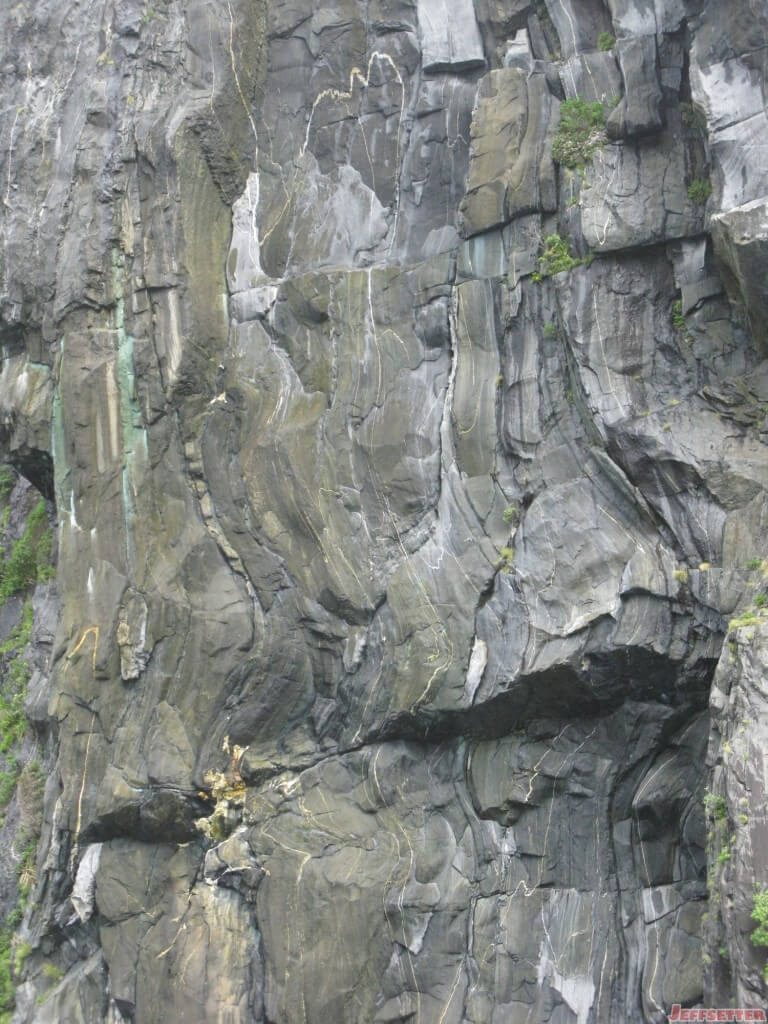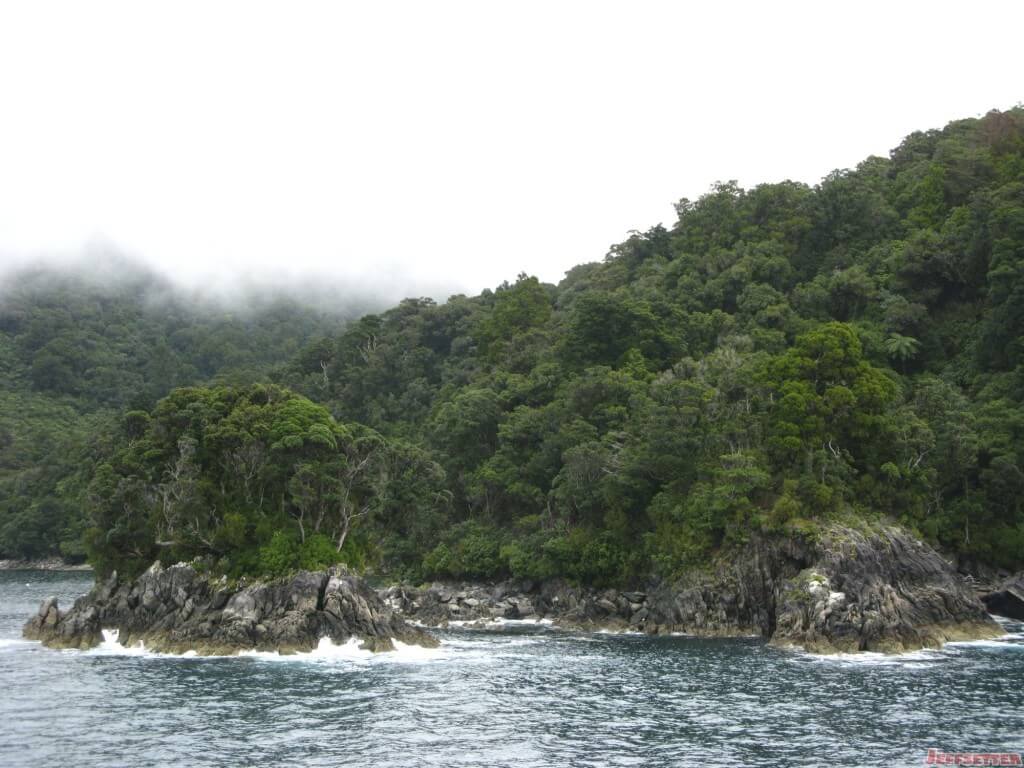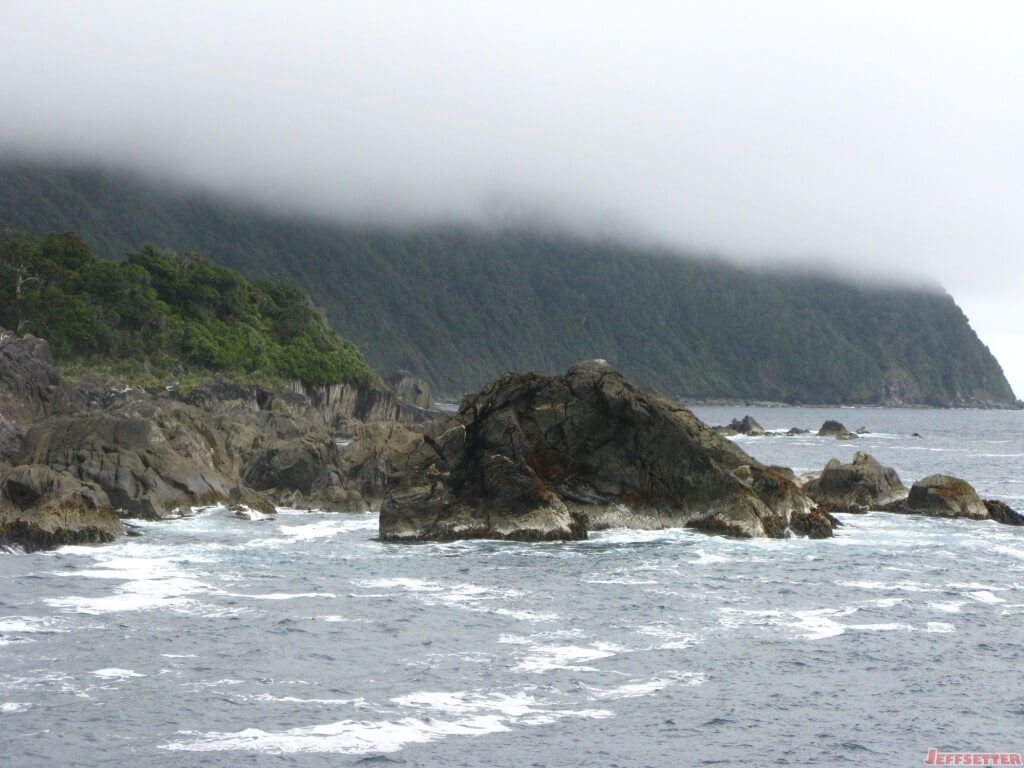 Then the boat entered the Tasman sea and turned around to head back into port. When the boat turned around, something magic happened: the clouds and fog broke and we had sun coming in! With sun came visibility and beautiful sights.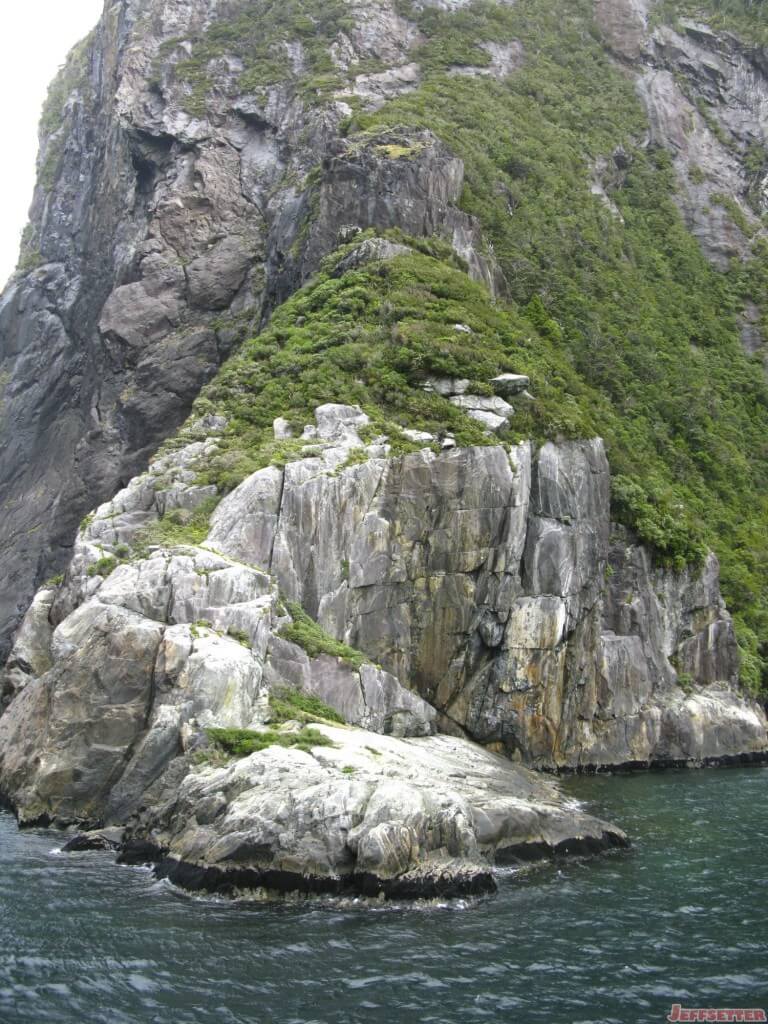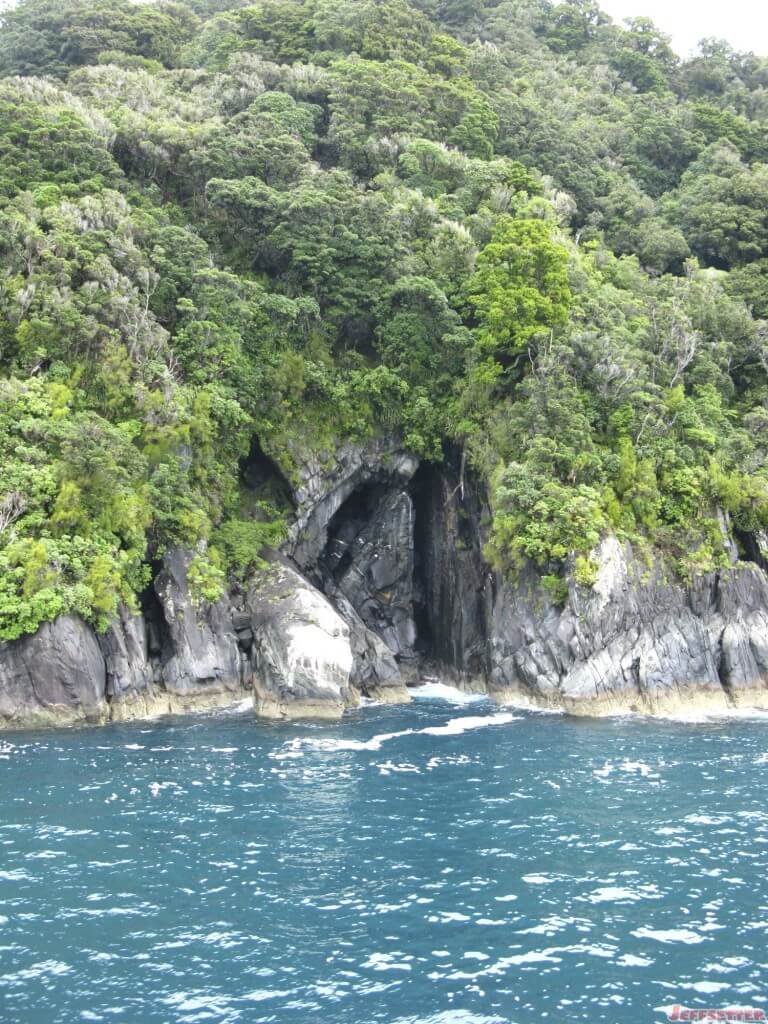 Clouds broke, sun shined and we got to take some awesome photos of mountains in front of us. The most interesting part? These photos don't do these mountains justice. They were much more beautiful than what you are seeing on your screen.
If you want to see unparalleled beauty, New Zealand and Milford Sound are a great place to go!
As we made our way back to the boat dock, I reminisced with Amanda about how fortunate we were to have the sun shine on the second half of our boat ride. While the views of Milford Sound were nice with rain and fog, they were incredible when you introduce the sun into the equation. With 183 days a year, I'm not sure that you can count on clear skies, but I hope that if you do get the chance to go to Milford Sound, the sun shines for you, because these pictures don't nearly do it justice.