As part of our trip to New Zealand in March of 2011, my wife and I signed up for a day-tour that took us through the area surrounding Queenstown to view locations where the Lord of the Rings movies were filmed. Yes, this is something I did on my vacation – the Safari of the Rings – nerdy as it may seem.
The tour had us driving around in all terrain vehicles that could navigate through mountainous terrain and even river beds. Our vehicle was named after the one and only Bilbo Baggins.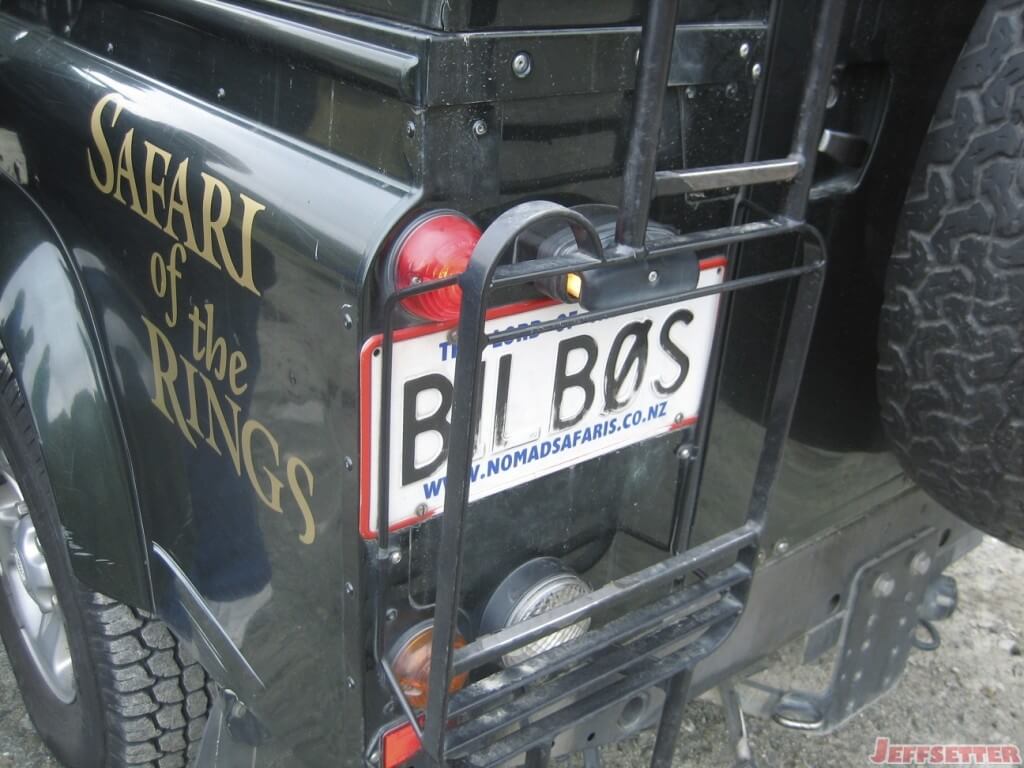 At one point in the tour we reached a city called Arrowtown and our guide informed us that we would be going offroad to see some locations from the Lord of the Rings. We didn't just go offroad, we actually turned into a river bed and drove through a river to find a location from the Lord of the Rings movies (and while we were there, panning for gold). I tried to snap photos and videos of the crazy drive through the river, but it was so bumpy they barely turned out.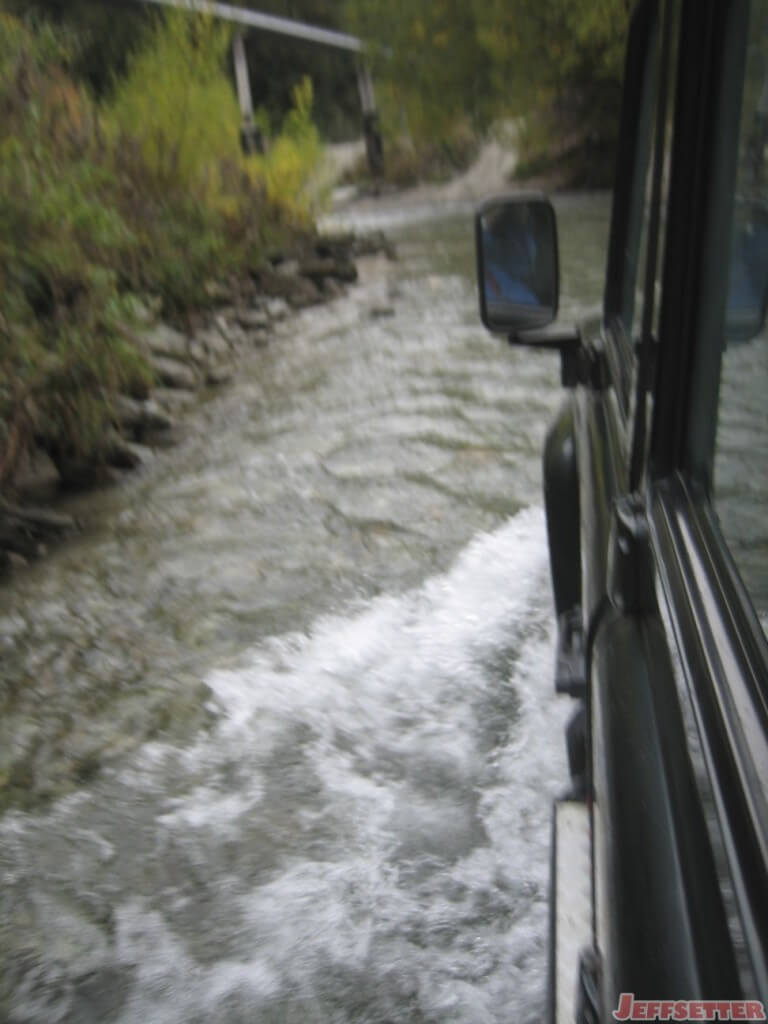 Our tour guide took out his trusty guidebook and showed us how what we were looking at was used in the Lord of the Rings films. In this particular case, it was a scene from the Fellowship of the Ring when the ring wraiths chased after Arwen and Frodo.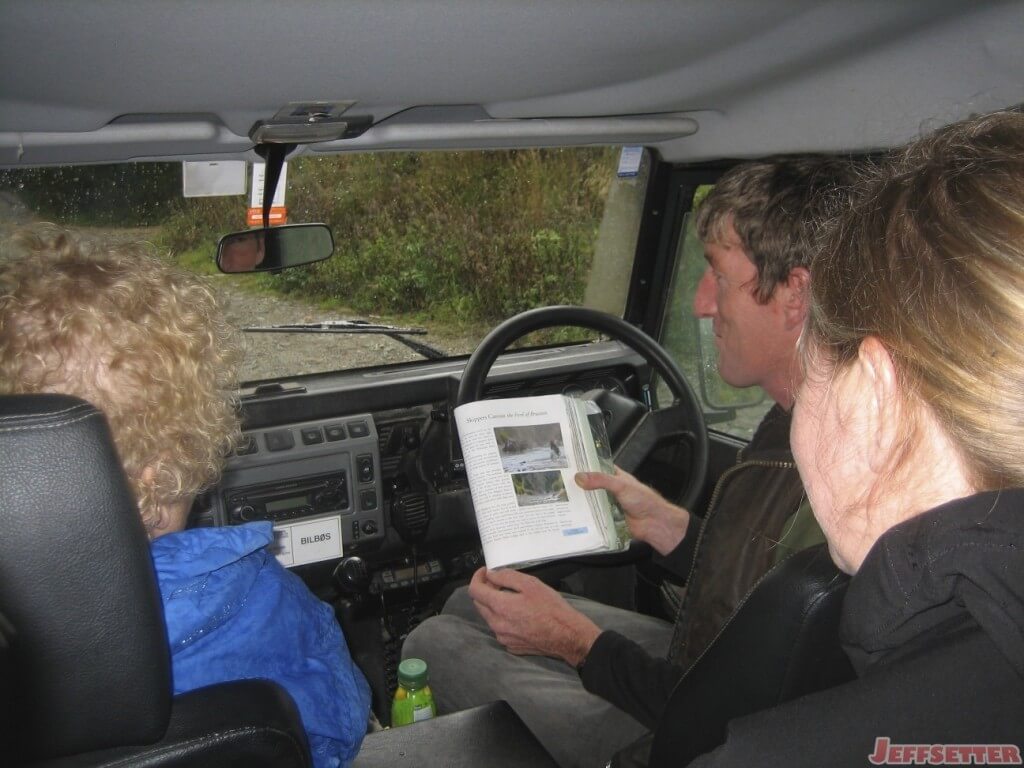 Once we reached the location we stopped to take photos of the river area and compare them to the shots from the Fellowship of the Ring. While it was difficult to say that we got a perfect shot, I took a few photos of the area just to be sure.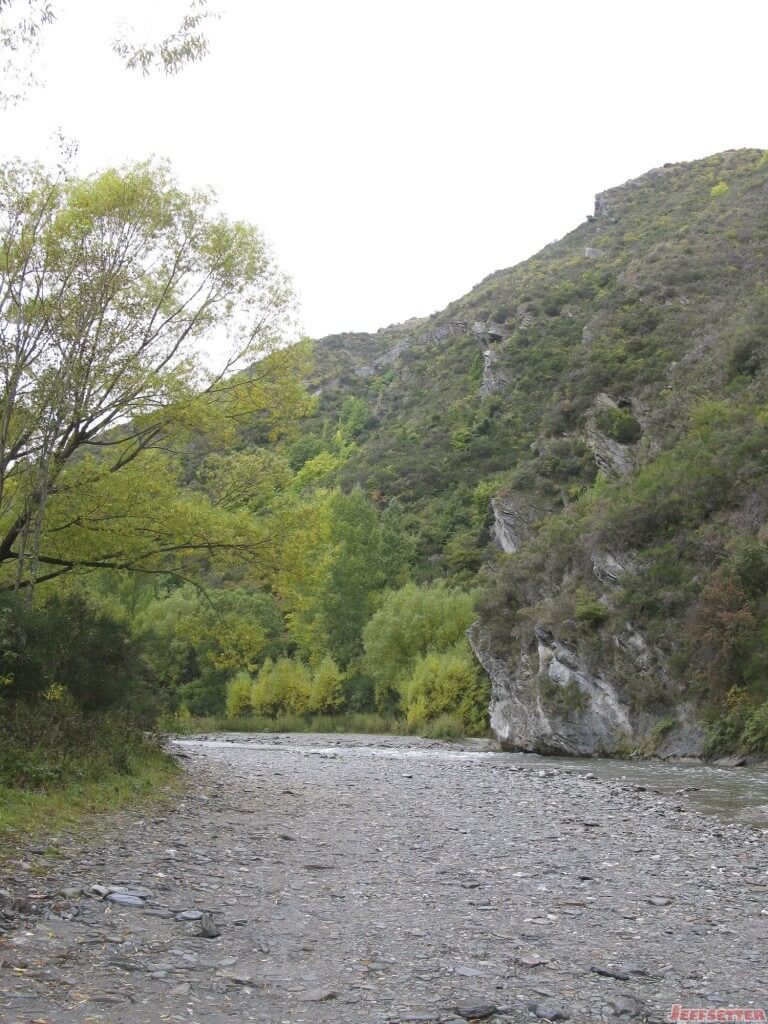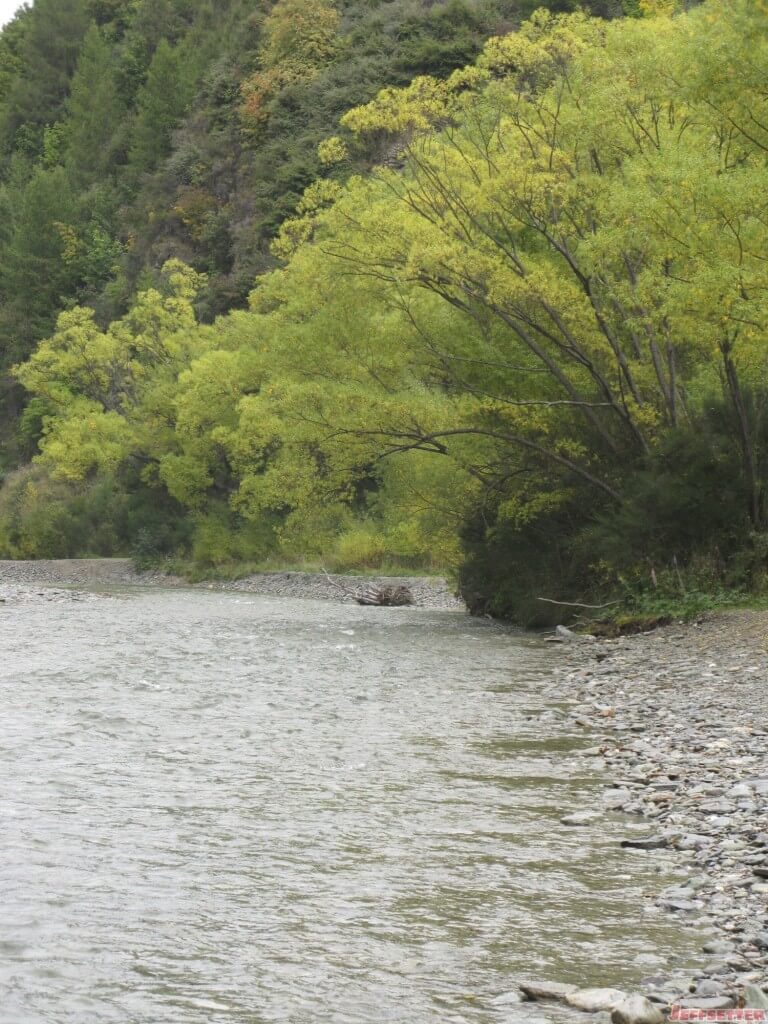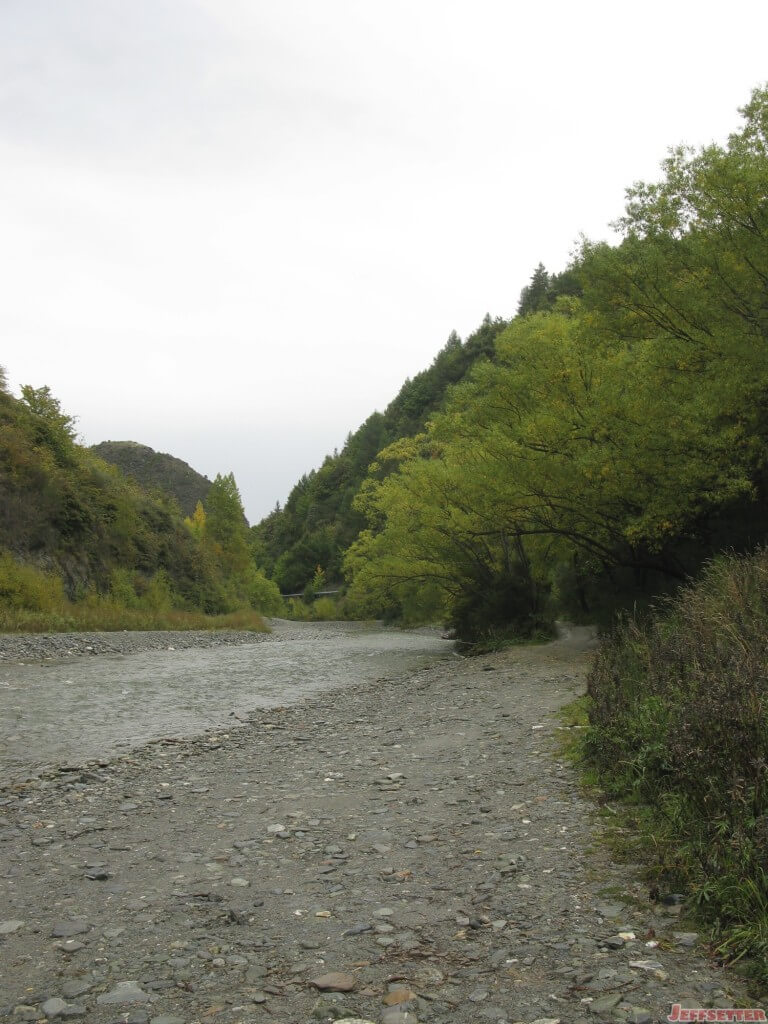 From what I understand, the big pipe in the picture was removed using CGI effects.
Panning for Gold in the Arrow River
After the photo opportunity passed we then went to a place further up the river where panning for gold is quite popular. In fact, it has been happening in Arrowtown for 150 years. My wife decided that panning for gold wasn't of interest to her, so she focused on taking pictures of the crazy rocks around the river. There were truly some interesting rock formations and you could tell that the area has gone through a lot of change over the years.
Personally, I was interested in watching our guide pan for gold, so I took the opportunity to watch our guide take in some sand and rocks from the river and try to find pieces of gold. He did find a few specks of gold, but nothing significant.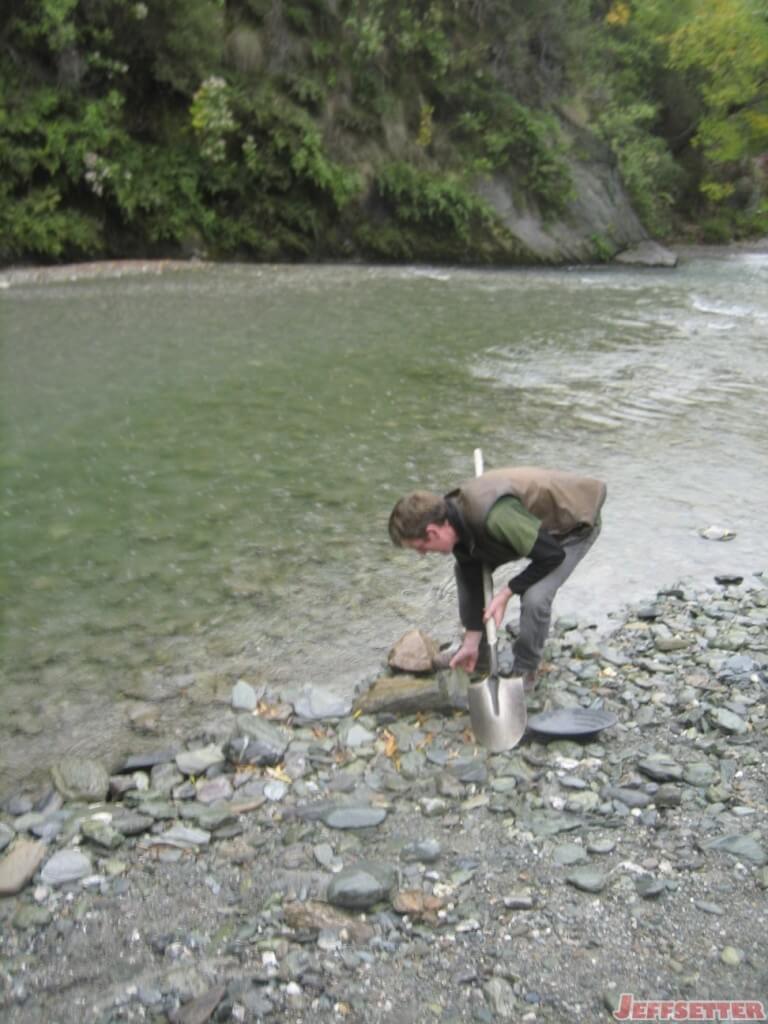 And then I started doing a little gold seeking myself. Unfortunately, I did not find anything (because if I did, I might not be writing this blog). Maybe next time!