I'm starting to think I love Trip Advisor.  Not long after posting a review of the Hilton Istanbul on Trip Advisor, I received a triggered email asking me to donate a free $25 loan to an entrepreneur in Turkey.
While I recently signed up for Kiva and funded my account and funded it with my American Express Gold Card to help entrepreneurs across the globe, I never turn down an opportunity to help people for free as well.
Interestingly enough when I went to fund a Turkish entrepreneur on Kiva, I did not find any entrepreneurs in Turkey to choose from when I looked at the map.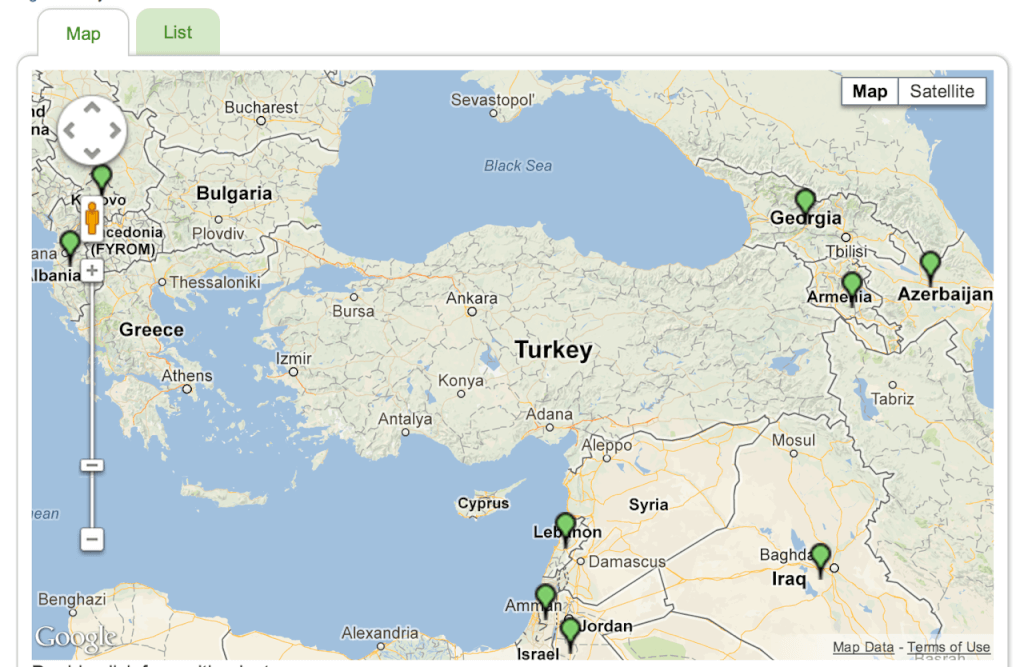 Fortunately, Kiva doesn't require that I actually fund a project in Turkey, so I was able to put the $25 into good hands elsewhere.  TripAdvisor should probably know that they are sending these emails out to countries not covered by Kiva, so hopefully they somehow find this post.
TripAdvisor Gives Back to Entrepreneurs
It's very cool to see TripAdvisor giving back to entrepreneurs in under developed nations and also appealing to the social conscience of travelers who visit a country, but may not get beyond the comforts of their hotel room or the touristy areas. I know that I rarely think about the country I am visiting outside of the microcosm I am staying in, so this email hit close to home with me.
As the Free World Traveler (my new name for this blog), I need to do a better job of realizing that there is more to travel then just photographs, luxury hotels and status upgrades. There are real people trying to survive daily life without the same opportunities I am afforded.
From this point forward I will be thinking more consciously about how and where I donate or lend my money to better align those efforts with the life that I live. Maybe it is better to make a loan to a farmer in Kenya than to donate to a sprawling charity in the USA. It probably makes a bigger impact, and these loans are also repaid over time whereas charitable donations are not.
While I still plan to travel from an aspirational perspective, I plan to be more conscious along the way. Maybe that means a side trip to see every day life in a country. Or perhaps I'll choose to donate to countries I have visited in the past. Either way, I appreciate the heads up from TripAdvisor to make me stop and think a little.