For the first time since the start of the pandemic, the Waikiki Spam Jam returns. However, it won't be the same as it was in the before times.
Before 2020, Waikiki Spam Jam was one of the largest events in Hawaii. However, thanks to the pandemic, we haven't had the event since 2019. That changes this year, though things won't be quite the same anymore.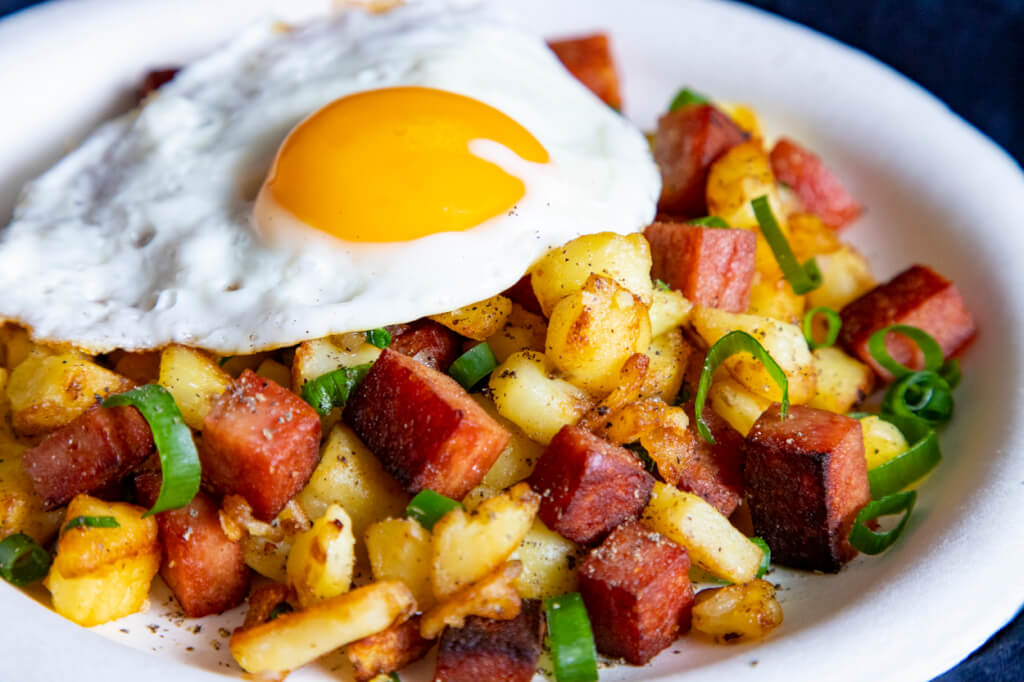 Waikiki Spam Jam Returns
In the before times, the Waikiki Spam Jam was a massive block party that shut down the majority of Kalakaua Avenue. But even as we begin returning to something resembling pre-pandemic life, there's a question of how much back to "normal" we go and how quickly. That said, it appears that, at least for now, the organizers of the Waikiki Spam Jam are taking things slow. So even the Waikiki Spam Jam returns this year, it won't look anything like it did before. That is to say, there will be no big party. Instead, the event will be a dispersed event taking place at locations over the course of a week.
For 2022, that means Waikiki Spam Jam begins on April 22 and runs through May 1. Details are light right now, but the current schedule states that the first event is at Waikiki Beach Walk on April 23, continuing at the International Market Place on April 28, and wrapping up at the Royal Hawaiian Center on May 1.
During Waikiki Spam Jam, participating restaurants will feature special menu items, live music, Spam merchandise, and appearances by SPAMMY characters and friends.
Final Thoughts
Honestly, I've never been to Spam Jam. In fact, I'd make note of when it takes place and would actively avoid Waikiki on that night. Same with any other event that shutdown Waikiki. However, I can understand the appeal of the event in its original format. So, hopefully, we'll see a return of the normal Waikiki Spam Jam in the future. For now, though, it'll be interesting to see how this new format goes.
Are you planning on attending Waikiki Spam Jam 2022?