Thanks to Hawaii-based developer, Haseko, the widest stationary wave in the world is coming to Hawaii. Can you guess what island it's being built on? Go ahead and guess. I'll wait.
Have you guessed yet? It turns out, Haseko plans to build the stationary wave, which it's calling a surf park, in its Hoakalei community. Located on Oahu's southern coast between the historic community of Ewa Beach and Kalaeloa Airport. And, if it comes to fruition, it'll be the first of many proposed surf parks to actually be completed in the state. At the moment, the only wave pool in Hawaii is the one at the Wet n Wild Waterpark in nearby Kapolei.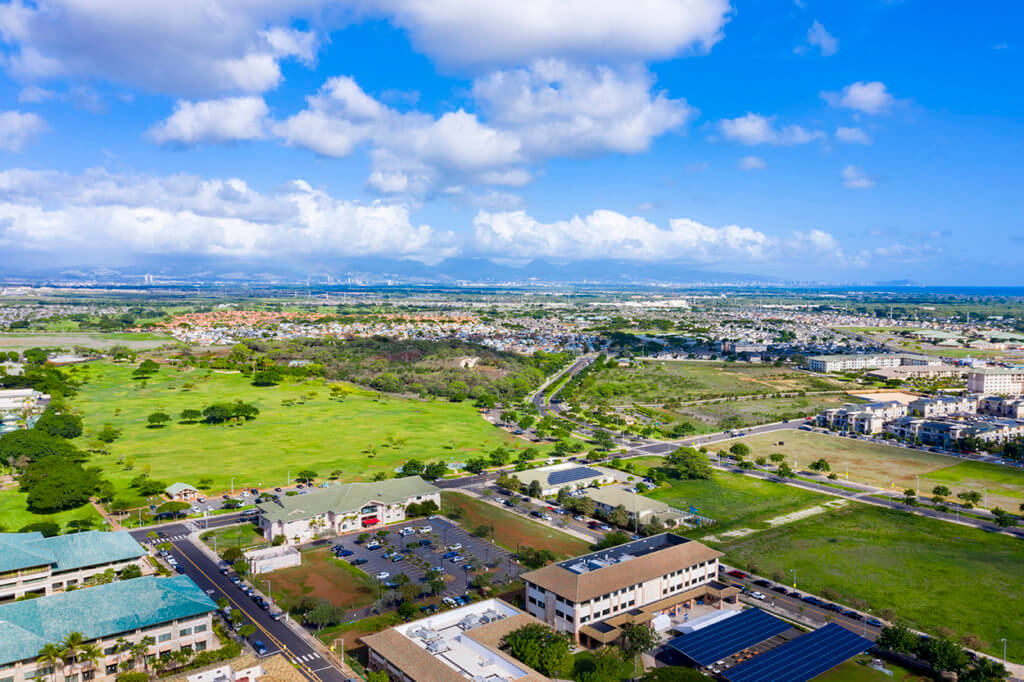 The Stationary Wave
Haseko is calling its surf park Wai Kai Wave. And, at 100 feet across, it will be the largest stationary wave in the world. But what the heck is a stationary wave you ask? It's a type of artificial endless non-barreling wave like the ones you see on Royal Caribbean's FlowRider, only, more realistic. And, in this case, wave heights can reach up to six feet high and can be tuned for a variety of users from beginners to pros, and for a variety of uses from surfing, to bodyboarding, and even bodysurfing. What's more, with three separate "waves" three different settings can be used all at once.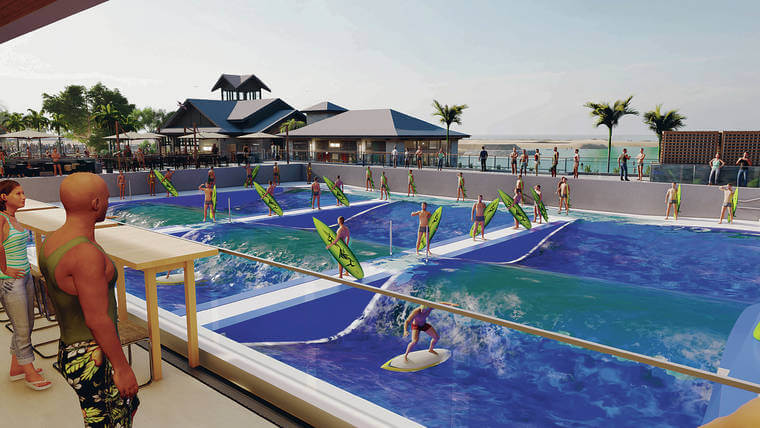 As far as who's behind the endless wave, Haseko is partnering with Germany-based citywave and local pro surfer/X-Games gold medalist Shane Beschen. Beschen likens the surf experience to surfing conditions at Waimea Bay when the river is breached – only on steroids. And, let me tell you, I've experienced that in the past. The water at Waimea can get pretty crazy when the river is breached.
No word yet on what pricing will look like at Wai Kai Wave, but citywave built one other surf park so far in the US. Located in Chelan, WA, Lakeside Surf charges $35 for a 45-minute session shared with up to 12 other people on a 54-foot wide wave. Want the wave all to yourself? That'll be $370 for 45 minutes.
Part of a Larger Vision
Wai Kai Wave is the third concept envisioned for Hoakalei. Its future location along the 52-acre freshwater Wai Kai Lagoon was slated for a 25-acre retail complex. And, prior to that, Wai Kai Lagoon was originally supposed to be a 120-acre marina with an outlet to the ocean. However, with Wai Kai Wave now in the picture, Haseko plans to build up around it in the coming years.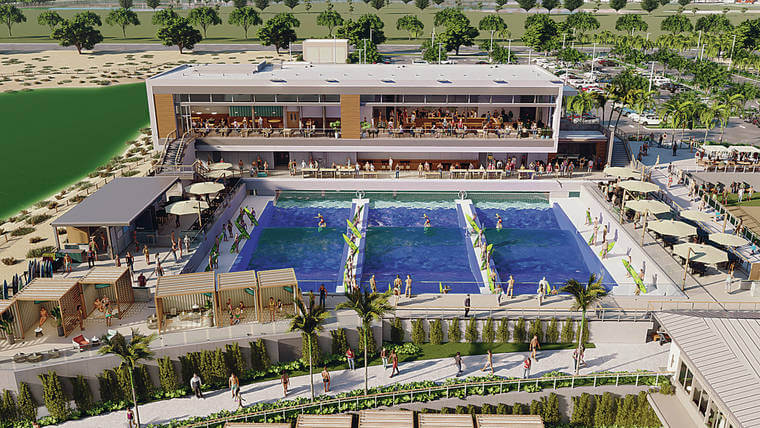 While Haseko remains tight-lipped about current plans, we do know that the initial phase includes a retail district around Wai Kai Wave. Included in the district are plans for a two-story restaurant for an unnamed James Beard Award-wining chef; a boutique apparel shop; a second restaurant overlooking the waves; a special events lawn; sand volleyball; a bar and coffee shop; a sandy beach area fronting part of the lagoon; a dock to store equipment for use on the lagoon that includes stand-up paddleboards, kayaks, and canoes; and a 293-stall parking lot.
A resort or timeshare facility of some sort is still planned for the area too. But, thanks to the pandemic, those plans are on indefinite hold.
Widest Stationary Wave in the World Coming to Hawaii, Final Thoughts
Honestly, I've never been out to Hoakalei before. From what I've seen online, the homes look really nice. But, being that the area is all homes and a golf course right now? I have little reason to venture out there. I will say, though, that I think this is an interesting idea. And, it seems like one that will actually see the light of day. In fact, Haseko says grading work is already taking place at the site and that they plan to open Wai Kai Wave in 2022. We'll see, though.
Personally, I'm more interested in learning more about this restaurant with the James Beard Award-winning chef 😉.