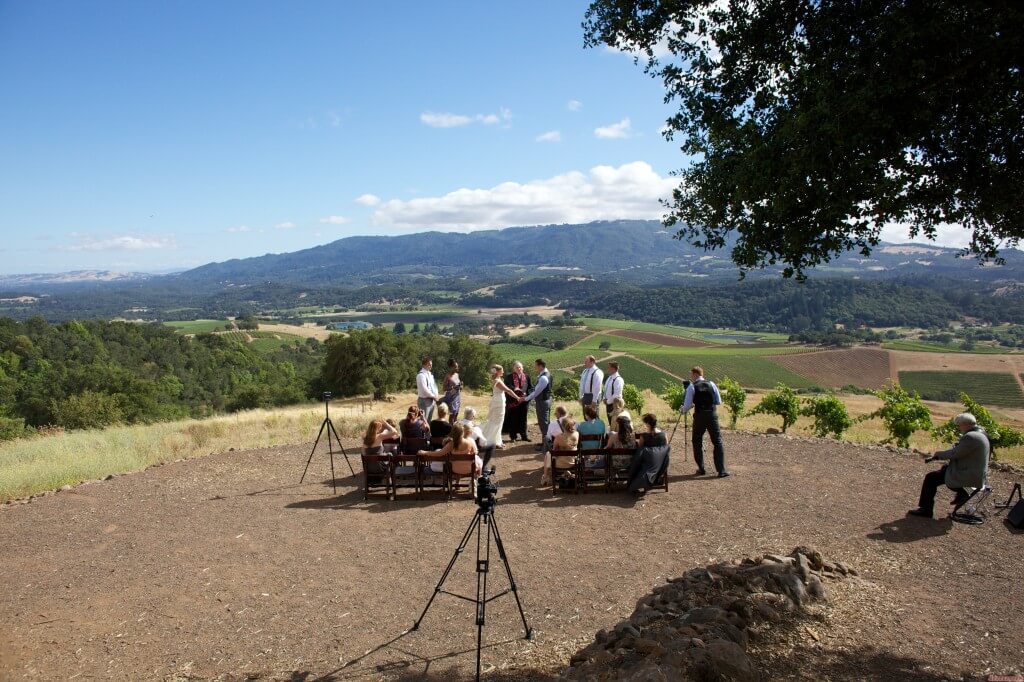 Earlier this week I had my first wedding anniversary. I look back fondly to my wedding a year ago at Kunde Estate Winery in Kenwood, California and I don't think there is a single thing I would change about the event. From the ceremony location on a mountain top overlooking Sonoma county to the dinner in the aging caves of the winery, this was the perfect experience.
This photo by photographer Sherman Chu embodies the totality of our experience. We had a small wedding party and audience (less than 20 people total) of family members and friends. If you notice the camera tripods in the picture, you may be surprised to learn that we had 3 cameras set up to record the events surrounding the ceremony, speeches, and more.
For the past week and a half, we have been celebrating our first anniversary in style with a trip to the Aitutaki in the Cook Islands and Moorea in French Polynesia. Stay tuned for those trip reports, but in the meantime, enjoy our wedding video!