Last updated on January 18th, 2017 at 05:11 am
Our first winery stop on Waiheke Island was Batch Winery.
Even if you are not into wine, you should scroll through this post to check out some of the pictures and the restaurant. I also see Mr. J is getting credit for this post, even though I am writing it. I guess he did take and upload the pictures.
Batch Winery Waiheke Island
Batch was right on the way to our cottage. After visiting for a tasting, we stopped two more times during our stay to grab a bottle on our way home in the afternoon.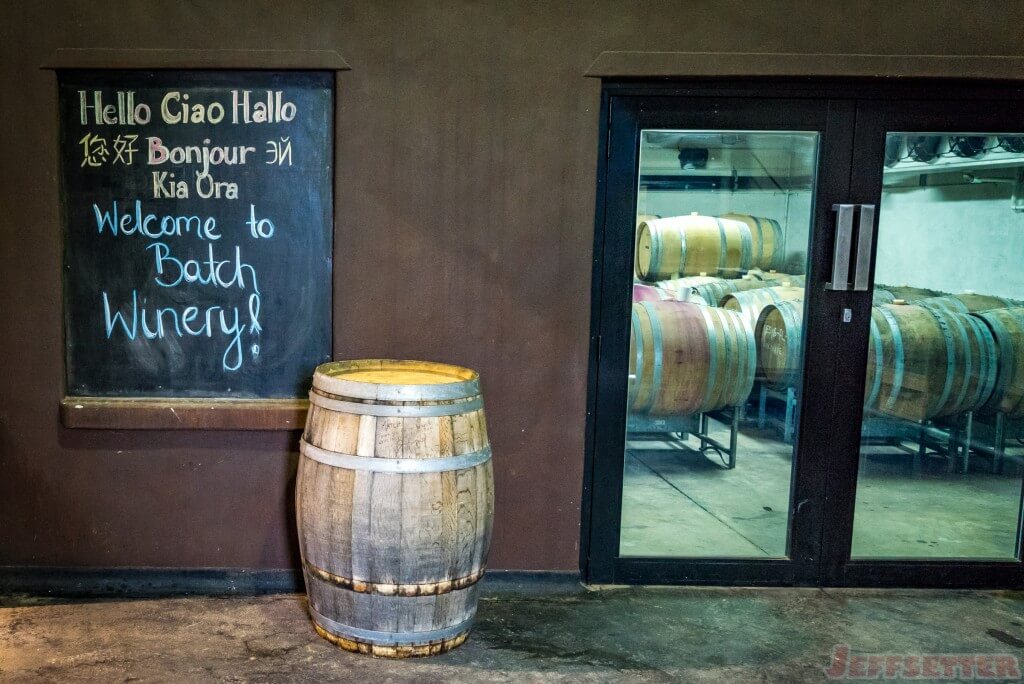 Batch is a family owned small production winery. The winery and restaurant have great design (as most of New Zealand does).
The facility is high-tech and I would say a comfortable clean modern industrial building based on my non-existent architectural background.
Do you guys ever wonder what I actually did before this? Right, me either.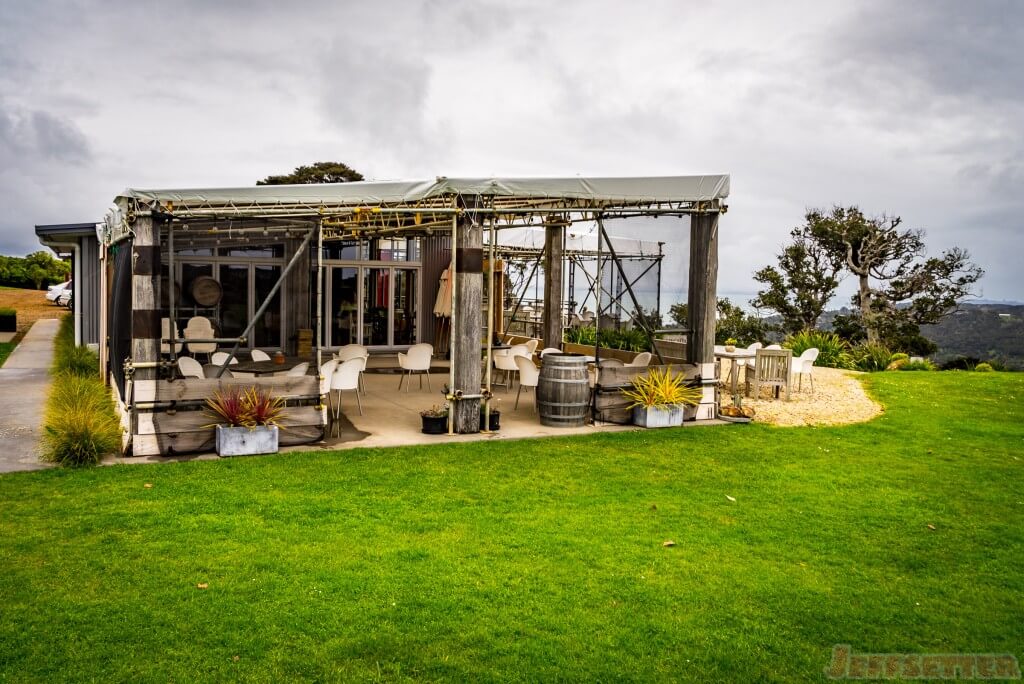 Location: Waiheke Island, New Zealand
If you do visit Waiheke Island for its wonderful wineries, then check out www.waihekewine.co.nz.
This website has a great winery map and lots of information about the local wineries.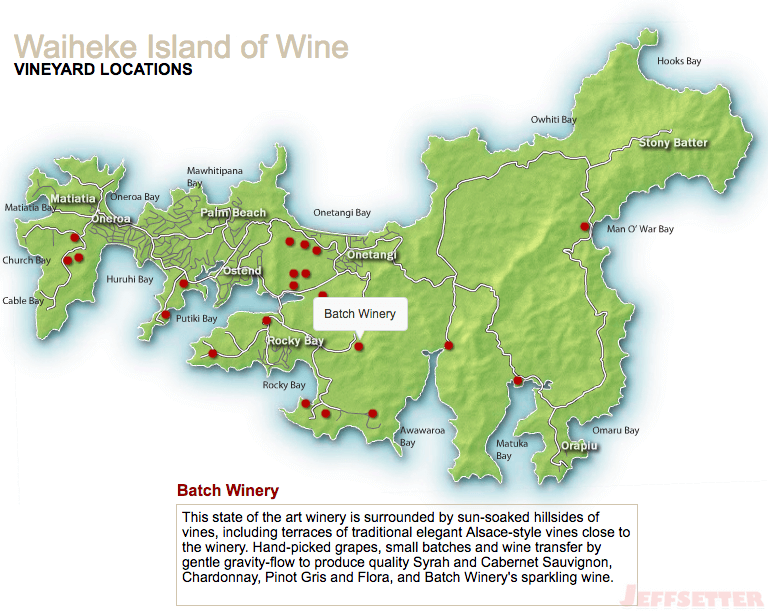 As you can see from the map, Batch Winery is fairly centrally located, but quite a ways from the ferry terminal.
During peak season, Batch offers a shuttle service from the ferry to the winery. You can also purchase a package which offers, high tea or lunch. The package also has the option to include your ferry ticket.
The property is at the top of one of the rolling hills on the island. Beautiful views and quite peaceful.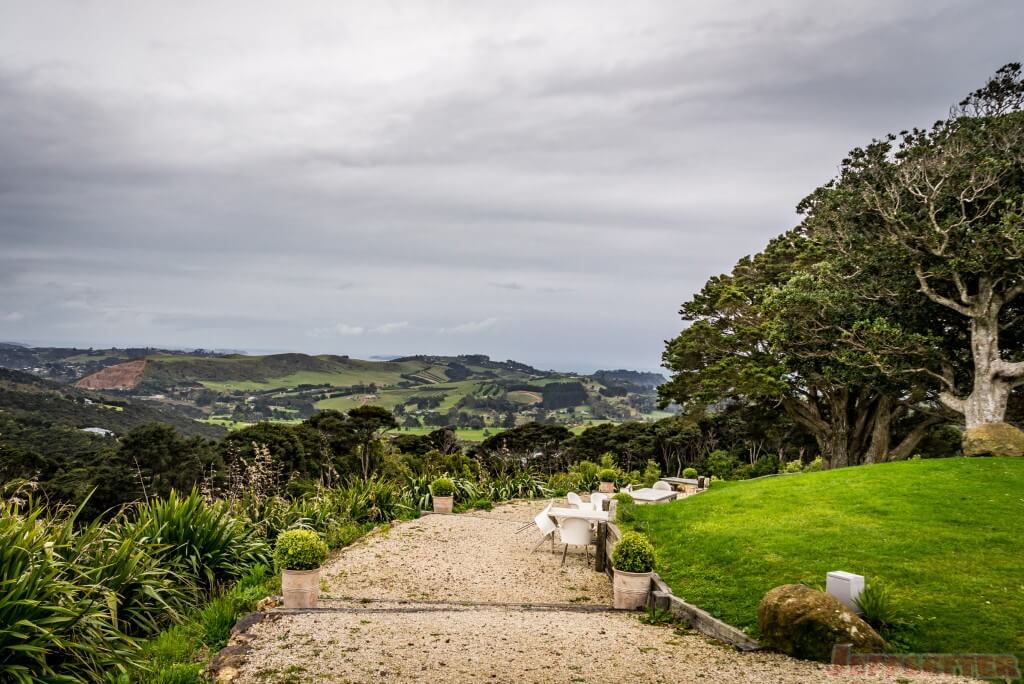 We were the only customers at the winery. I recall a larger group (8 people) was just leaving. We also stopped in between meal times, so the restaurant was not busy either.
A dreary day, but still beautiful and green.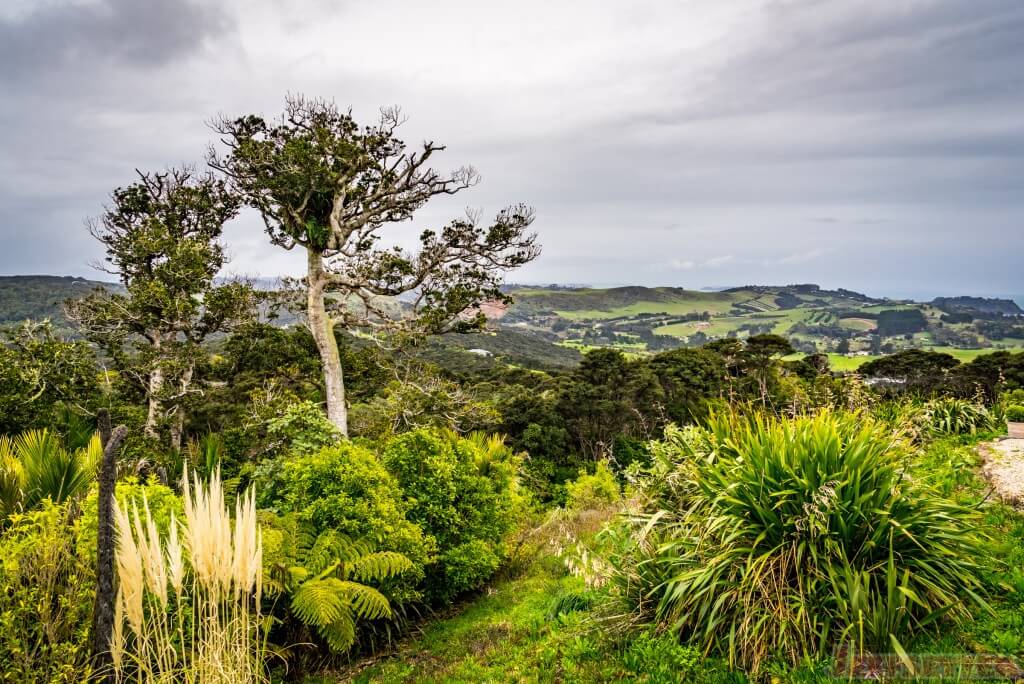 I imagine on a sunny day you can see clear to the ocean.
The property also has a few art pieces both inside and outside.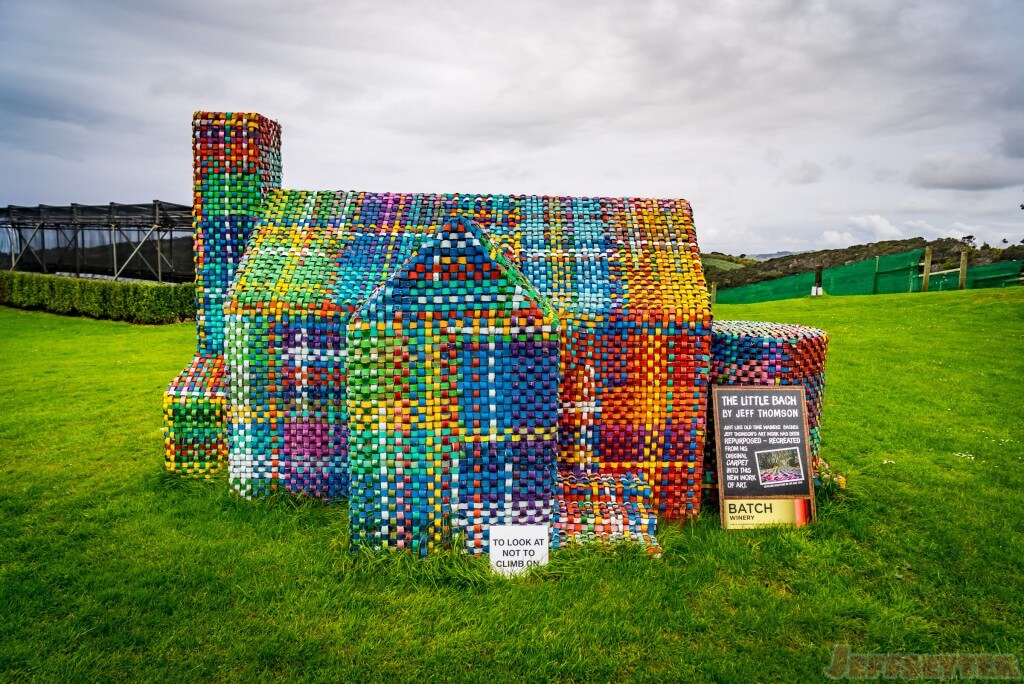 Tastings and Tours
The winery has a tasting counter and no reservation was needed. In fact, the tasting counter was closed, and we had to head to the restaurant for a tasting. Note, a picture of the restaurant is below.
Again, we were there in the off season. I strongly suggest checking hours of operation if you are headed to Waiheke Island in the winter (off season).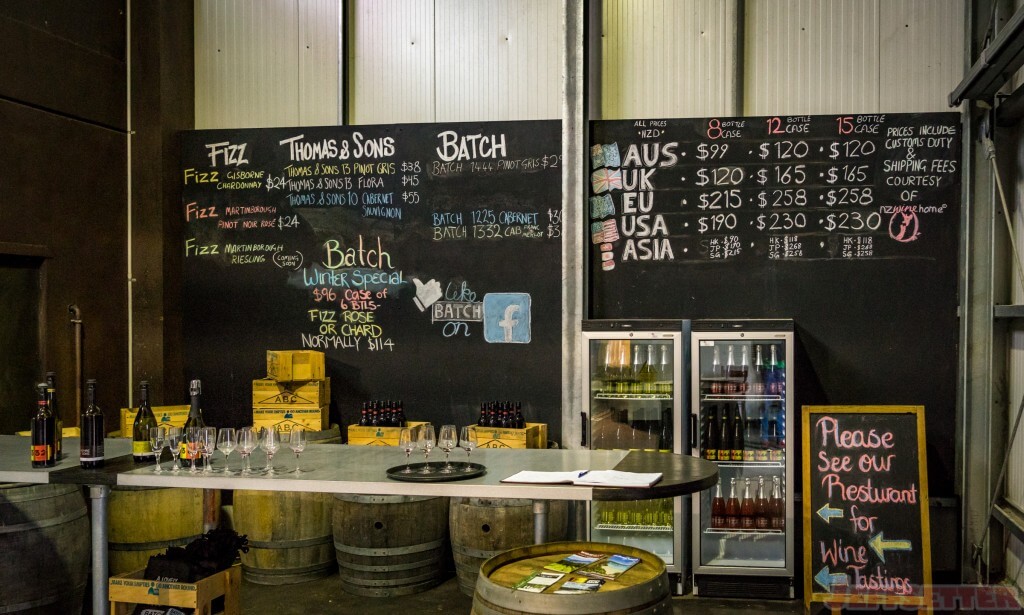 Our tasting consisted of 3 wines, and you could chose red or white and the collection of wine. I write more about the wines in the "varietals" and "tasting thoughts" sections below.
The tasting fee was $10, that is NZD not USD. The tasting fee was not waived with purchase of wine. The Jeffsetters and the staff disagreed with this policy.
Felix – you should really change this policy.  You would sell more wine. Yep, I wrote your name down so I would remember. ;)
Restaurant and Events
The restaurant is open for lunch, in-between dining or high tea.
We did not end up eating here, but the menu looked quite tasty. Check it out here.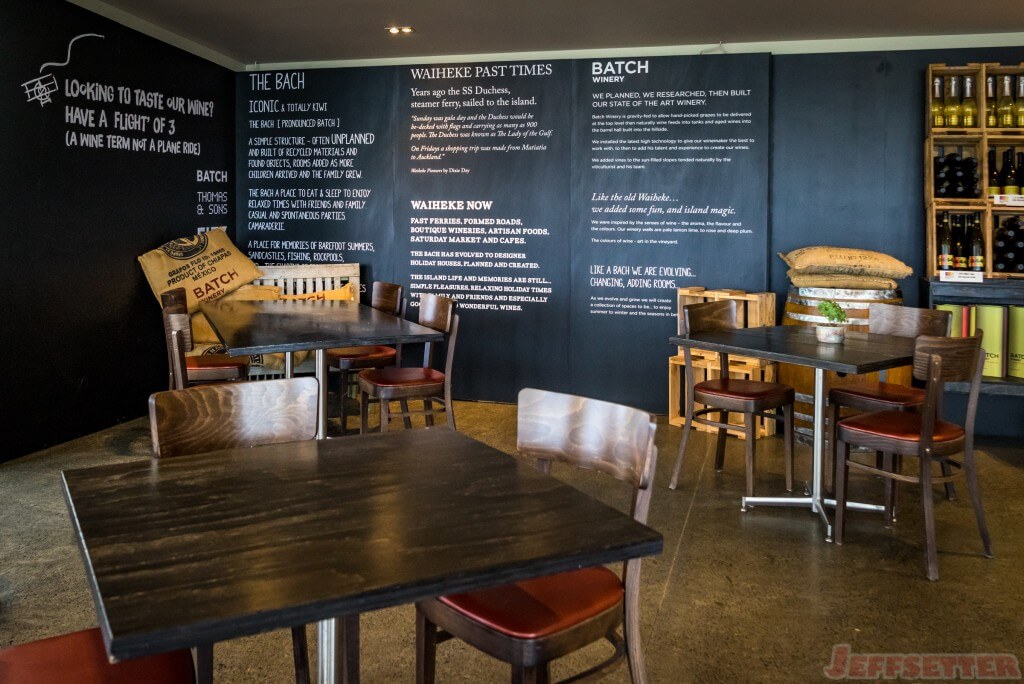 Batch Winery offers a few events – high-tea, lunch and dinner and private events.
With a minimum of 12 people you can experience the Long Feast a six course meal hosted in the space below.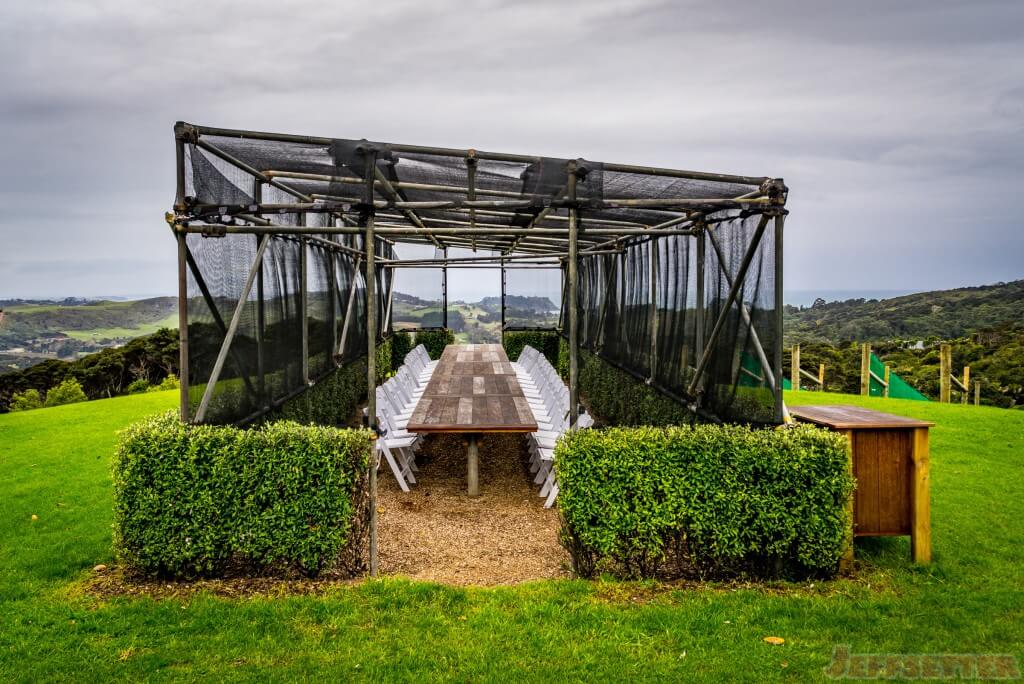 Varietals
Batch Winery offers three collections of wines: Batch Estate Collection, Thomas and Sons Reserve Collection and Fizz Sparkling Collection.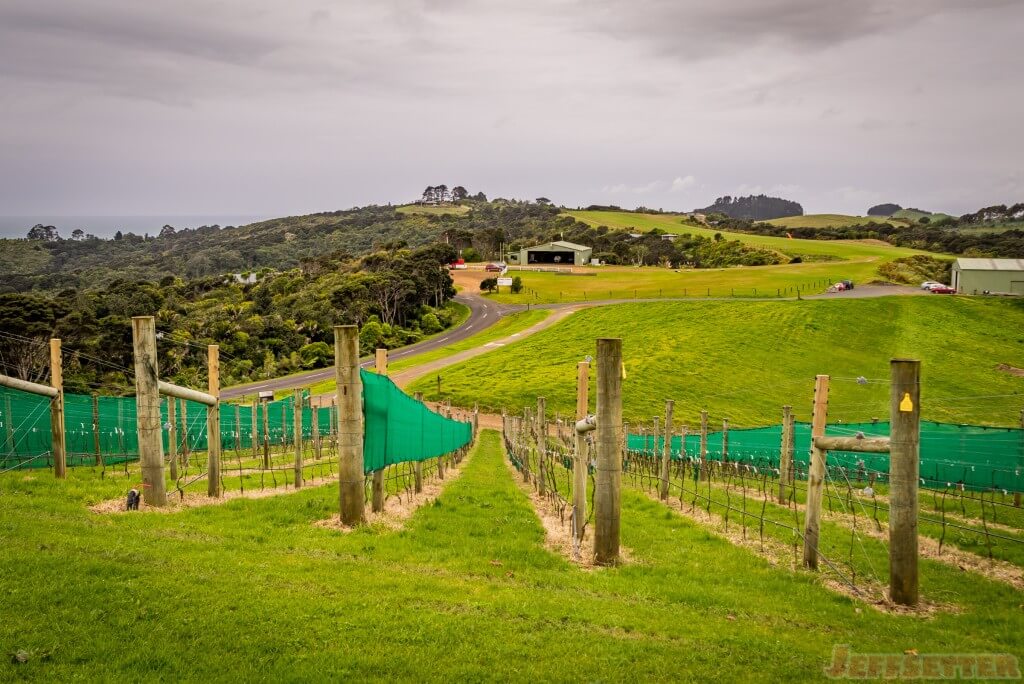 Batch Estate Collection
The Batch Estate Collection includes several different varietals – Cabernet Sauvignon, Cabernet Franc, Merlot, Malbec, Syrah, Pinot Gris, Flora (hybrid cross between Semillon and Gewurztraminer),Chardonnay and several blends.
Mr. J really liked the Cab Sauv Merlot blend. The Flora is interesting too. We got a bottle to go with our Thai food.
The Chardonnay is used to make a Blanc de Blanc sparkling wine. I really liked the Blanc de Blanc.
The wines in this collection are grown on small lots. The labeling is quite unique by number the wine with the year and type of wine.
For example, the wine will be called "1299" – 12 for the year 2012 and 99 for it's varietal or blend type.
Thomas and Sons Reserve Collection
The Thomas and Sons Reserve Collection offers Cabernet Sauvignon, Cabernet Franc, Pinot Gris, and Flora (hybrid cross between Semillon and Gewurztraminer).
None of the reserve wines have been blended. These wines are the best of the best at Batch. Thus, the offering and availability varies by year.
Fizz Sparkling Collection
The Fizz Sparkling collection offers sweeter bubbles consisting of Riesling, Gisborne Chardonnay, and Rose.
These wines are fun and remind me of a summer garden party.
Tasting Thoughts
We had a great wine tasting room experience at the restaurant. Our host was very knowledgable about the wines. She also offered other suggests of things to see and do on the island.
Mr. J thought that Batch has Good value wines.
We both thought the reds were fantastic. After tasting several other places, we jointly decided that Batch has the best reds that we had on the island. I am a sucker for a good 100% Cab Franc, but I had to agree with Mr. J the Cab Sauvs were better.
We ended up with a couple of Cabs from the Thomas and Sons collection and a Batch Cab Merlot blend. I also got a bottle of the Flora to go with our Thai food take out.
The Fizz Collection is little on the sweet side for me. I prefer the Batch 1299 – Blanc de Blanc for a sparkling. We did get a bottle of the Rose Sparkling because obviously we needed a brunch wine.
Even though Batch is a little off the beaten path, the atmosphere, wines and the views make it a worth while stop on Waiheke Island.