Today we take a journey back to Waiheke Island and a visit to Te Motu Vineyards. This small island full of wine off the coast of Aukland is nothing short of stunning.
On our short weekend stay, we enjoyed a great wine tasting and lunch at Te Motu Vineyards.
Te Motu Vineyards
Like many of the wineries on Waiheke Island, Te Motu is gorgeous, green rolling hills covered in vines. Dirt paths line the vineyards where you can enjoy an afternoon stroll in the sunshine with a crisp breeze light with the fragrance of the sea.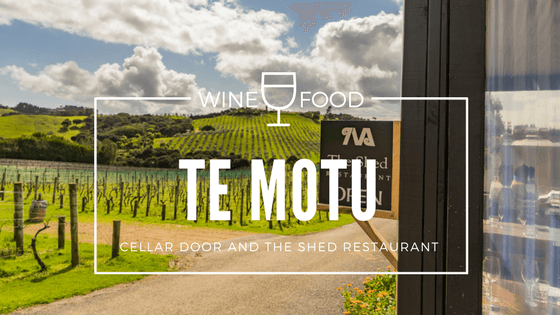 It was a beautiful spring day on Waiheke Island. The vines were bare but still beautiful.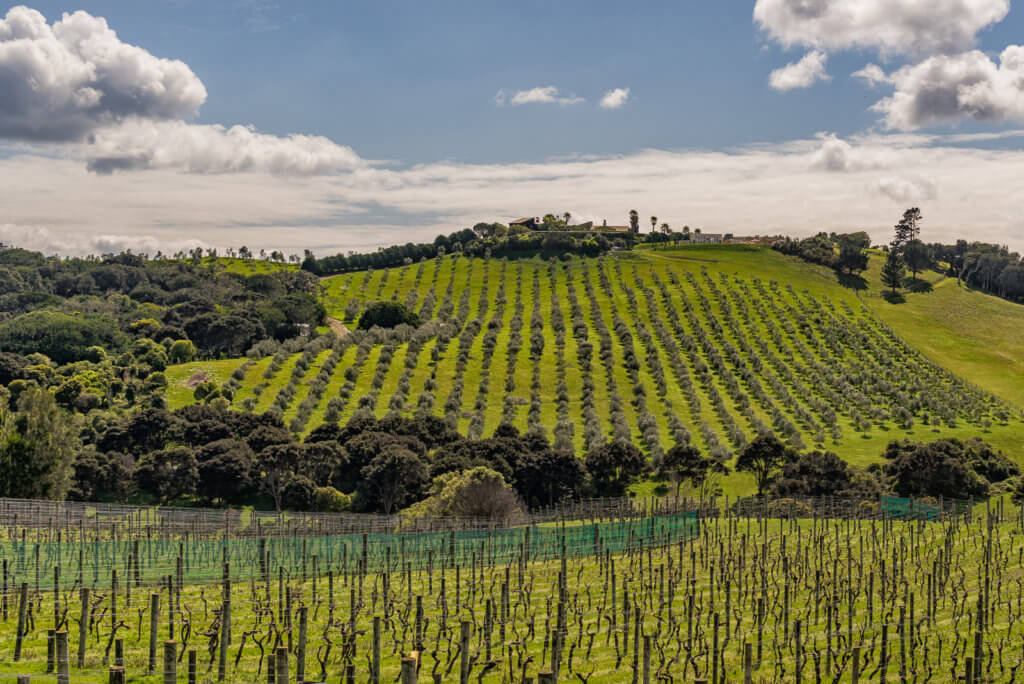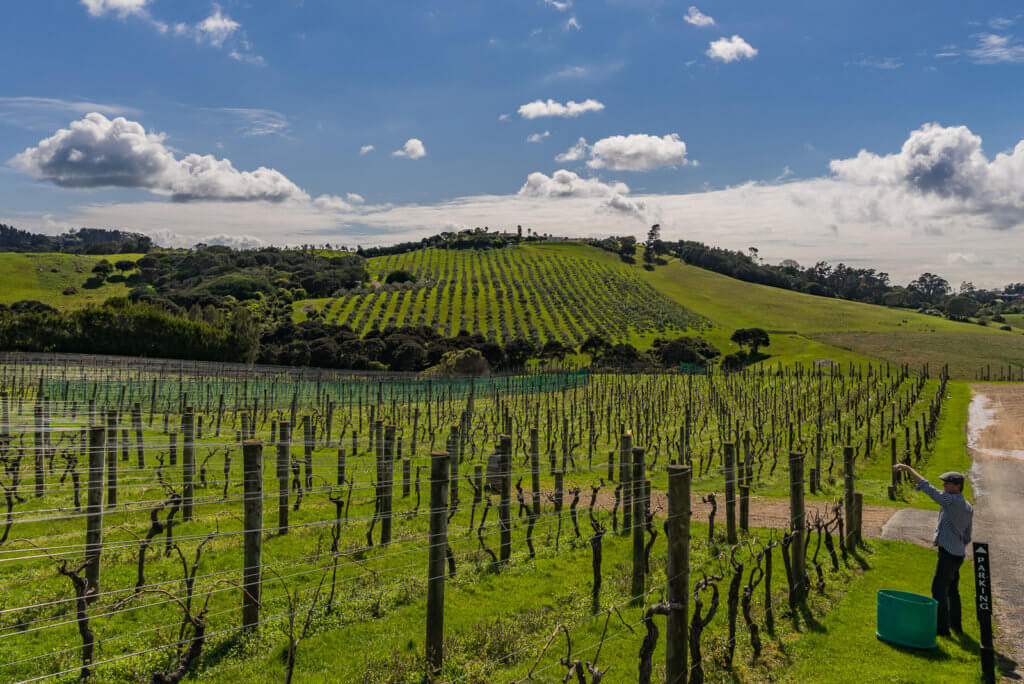 Location:
Centrally located close to a few other wineries.
You can grab the bus to Onetangi from the ferry at Matiatia Wharf. The bus stops right next to Te Motu. From the stop, it is just a 15-minute walk to the tasting room.
Note: The walk is uphill, but not a steep climb.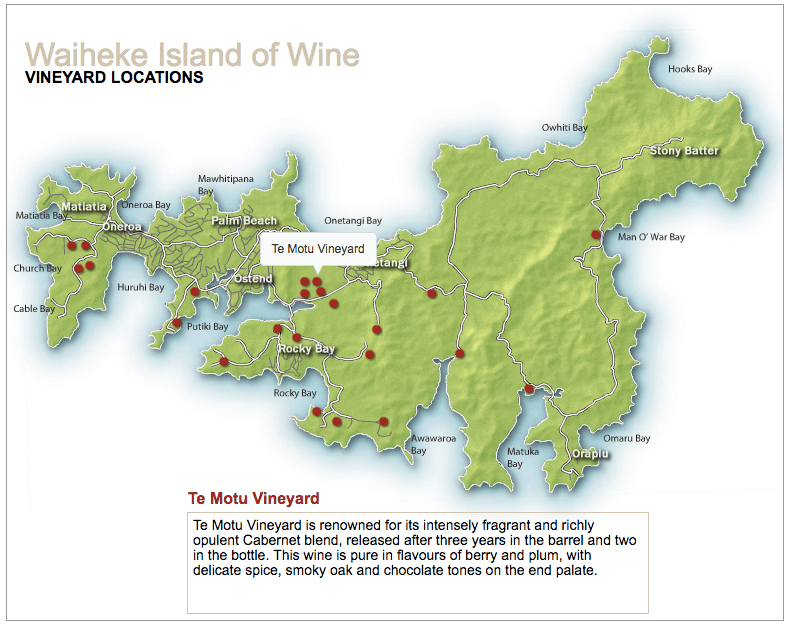 Varietals
Te Motu grows its grapes along the Dunleavy range on Waiheke Island. Grape varietals range from Sauvignon Blanc to Syrah. However, the Vineyard and winemakers focus on Bourdeaux style wines.
Pricing varies, but bottles start at $25NZD with their reserve and library wines reaching $125NZD.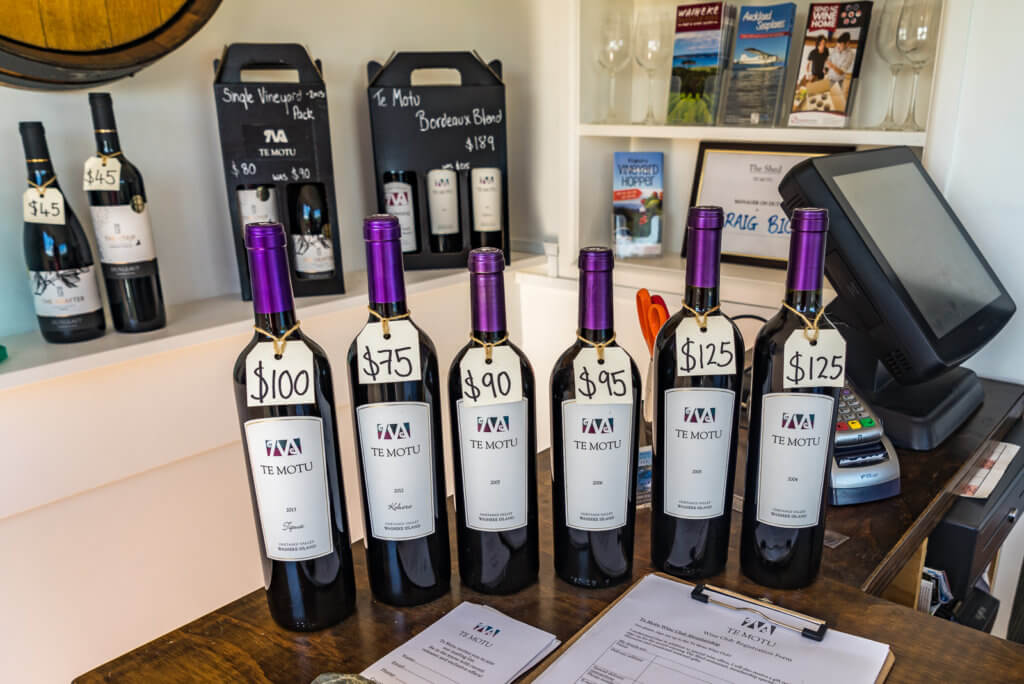 Tastings:
Te Motu offers a small indoor tasting bar.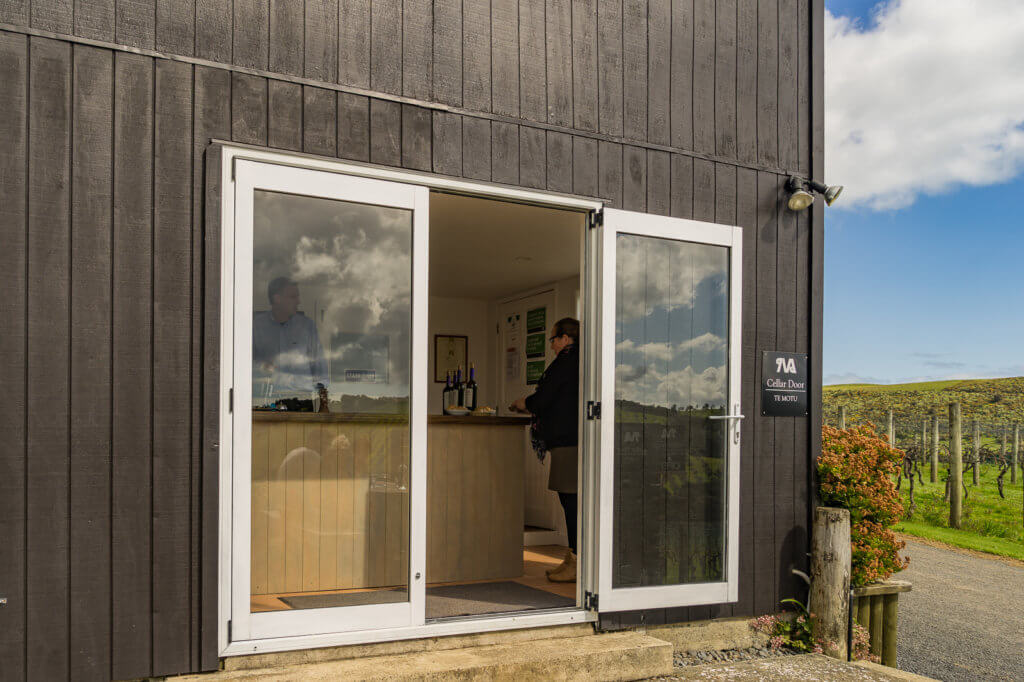 However, the main feature is their picnic style deck where you can enjoy your tasting, the sunshine, and the views.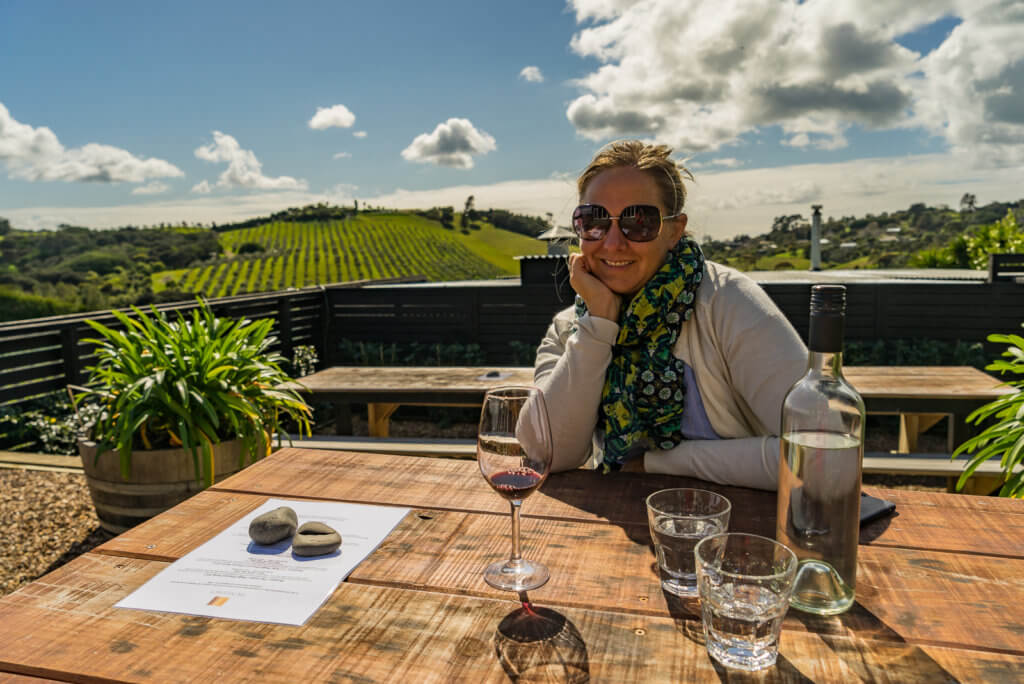 Their Herratige tasting flight for $20 NZD (2018) provides a great sample of their varietal range. With this tasting, you enjoy 5 wines including at least one of their library wines.
My favorite was "the Strip," a single vineyard Cabernet-Merlot blend. I even purchased a bottle of the 2013 vintage. We just drank the bottle this spring with a fantastic lamb stew (a recipe I learned in New Zealand). A great pairing with a great berry-rich wine. However, I think it could have kept for another 3-5 years.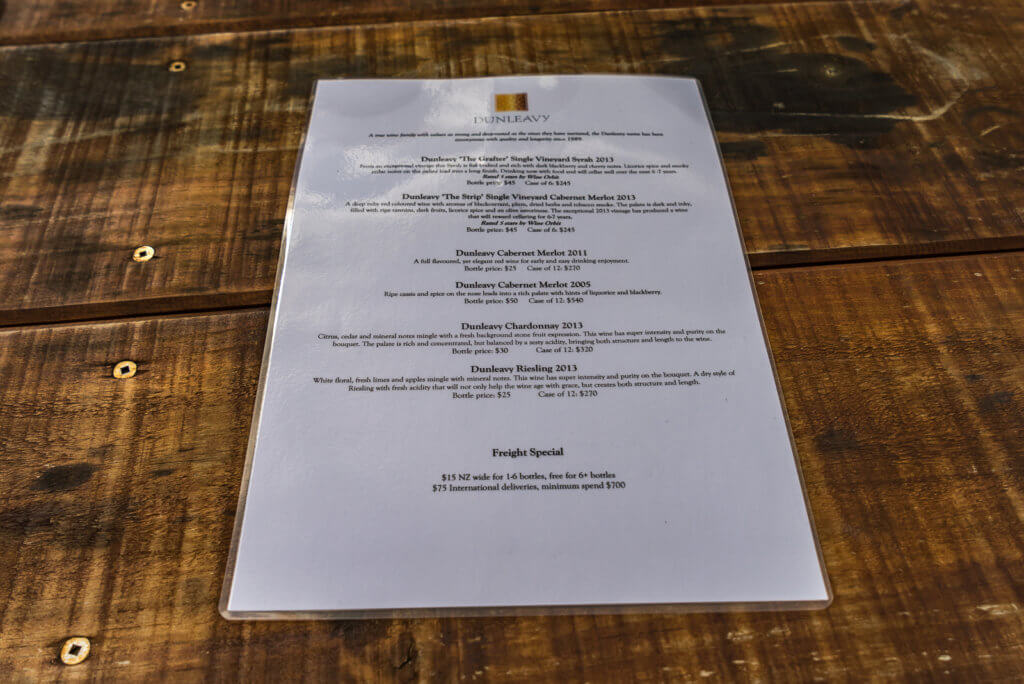 Note: You can also purchase wine by the glass and enjoy some snacks from the Celler Door Menu. The snacks are mostly cheese and meats, a light fare that pairs beautifully with your tasting.
Restaurant: The Shed
After our tasting, we headed over to the Shed for lunch. The Shed is the on-site restaurant serving great farm to table dishes in a rustic setting.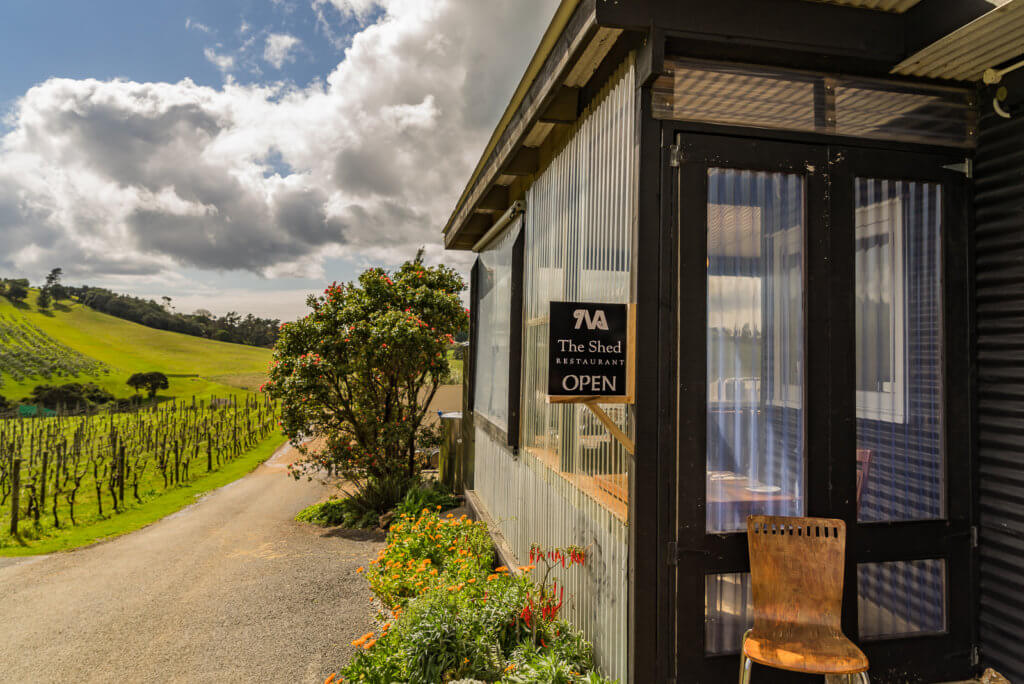 Reservations are recommended especially in peak season. We put our name on the list for a table and then went to enjoy a tasting while we waited for a table.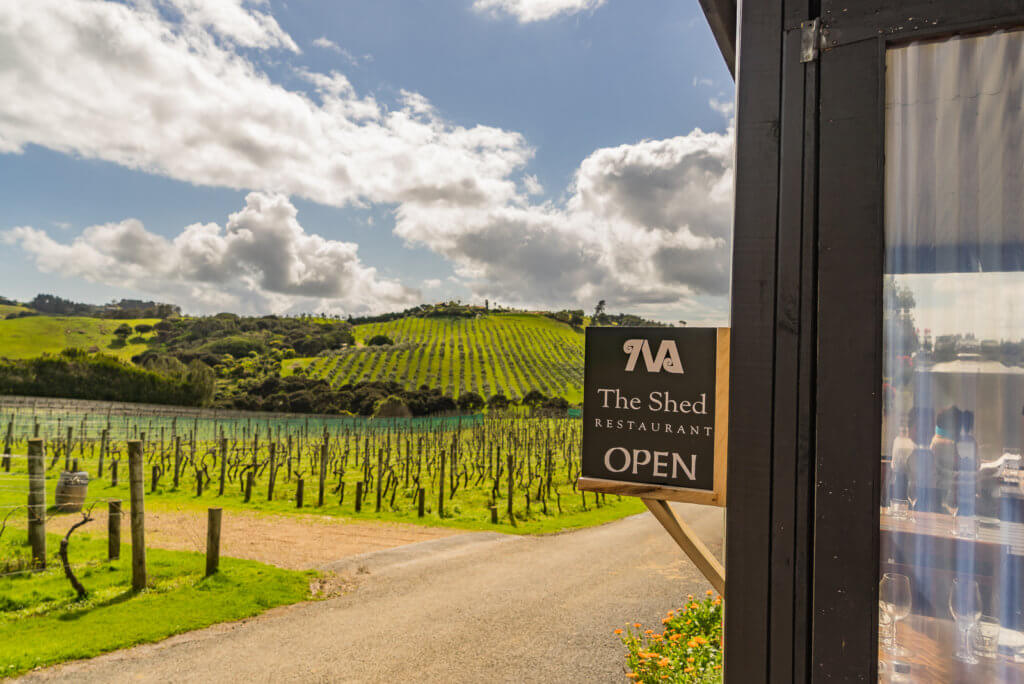 The menu has a la carte or Prix fix options.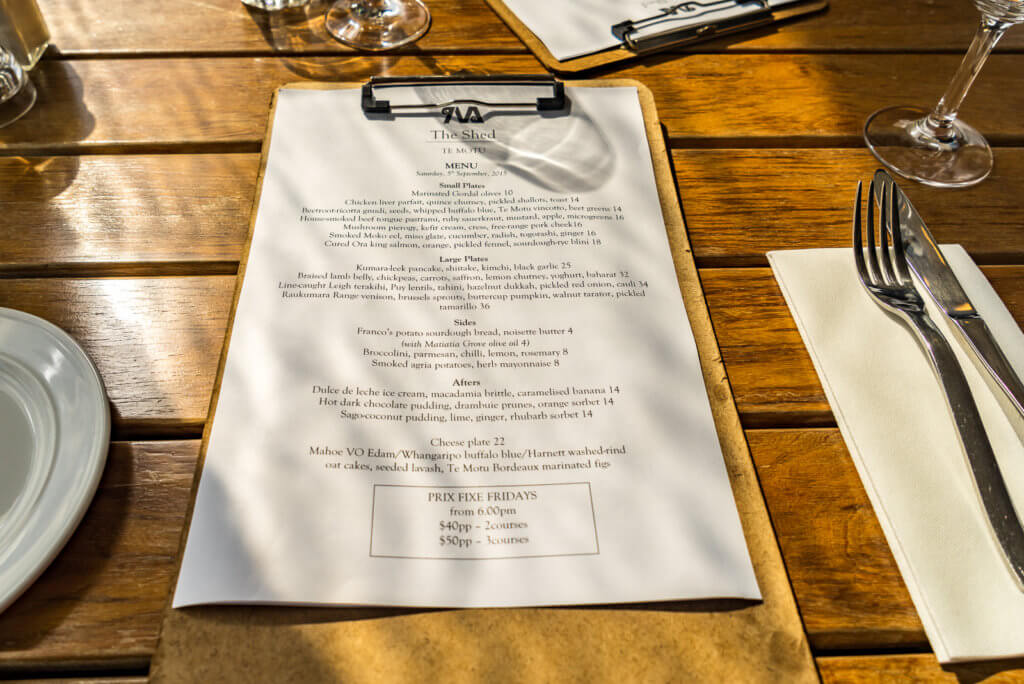 We chose to share some a la carte options to enjoy. I can never pass up chicken liver parfait aka meat butter. We also enjoyed the fish with some smashed potatoes. The freshly caught fish was cooked perfectly.  We ended our lunch with the cheese plate. You can never go wrong with New Zealand cheese and Te Motu wine. And yes, I had red wine with my fish. I just really loved the Strip, so I had to go with a glass of it.
Everything was delicious and the service was fantastic. The stand out was the smashed potatoes which were smoke over old grape vines. Very unique!
I also liked that we did a tasting first, so we had a better understanding of their wines.
All in all a perfect afternoon.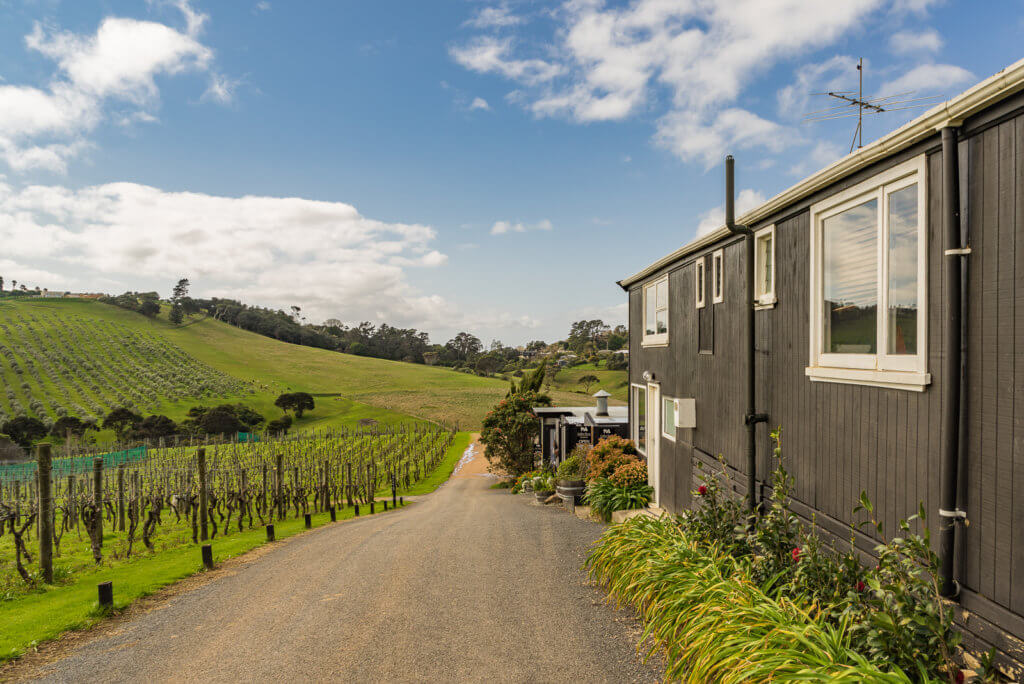 Thoughts
Te Motu Vineyards is a delightful spot for lunch or dinners. The central location makes Te Motu an easy stop on your wine route.
The wine itself is refined showing its old world Bordeaux style but has that new world flavor of rich fruit notes.
If you love reds and Bordeaux blends, then give Te Motu a try. You won't be disappointed.
Interested in visiting Waiheke? Visit our other posts about the island, or feel free to contact us with your questions.