I don't normally talk about car rentals, because my choice of car rental agencies is almost always driven by price.
In general, I am not a car person, so I don't really care what I receive from a car rental agency. Sure, I appreciate the aesthetics of a Tesla from the outside, but I am more interested on what it has inside. Plus, a Tesla rental would be way too rich for my blood.
Really, the only thing that I care about in a rental car is that there is a USB port where I can hook up my iPhone to play music and podcasts while driving. It is that simple. I would take a Yugo over a Cadillac if it had a USB port. And yes, I realize that a Yugo reference, in 2015, is both untimely and mildly offensive toward the Balkans. I'm sorry in advance.
In our current visit to Hawaii, we have rented cars on 3 separate occasions. Two of our cars were literally the cheapest car available at Kihei Car Rental (2005 Nissan Sentra), because I didn't want to pay twice as much for any other car. Plus, the free airport shuttle is clutch.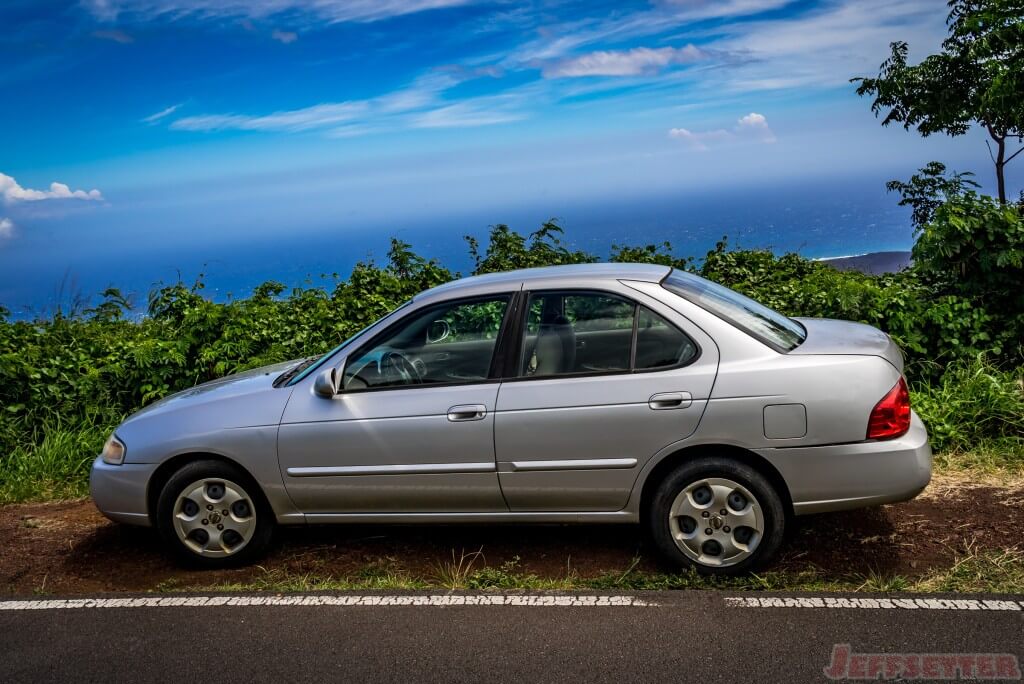 The third rental car we got was through National, and that is the reason for this post. I forgot how much I love National!
One rental agency always delivers for me
We chose National for our rental car on the big island of Hawaii based on price. They were the cheapest car for a one way rental between Kona Airport and Hilo Airport. Things still weren't exactly cheap, but they were the least expensive by about $400.
While I still usually only choose National when it is the cheapest car, I am starting to think it might be worthwhile to pay a little more for their service.
Here are some of the nice touches that they provide customers, starting with the email correspondence before.
Open communication with customers
First, let's start with the pre-mailer. The day before our rental, they reminded us of our reservation and gave us a cancellation link in the email, if we didn't need it anymore.
This email is so simple to create, yet this is the only company that has sent me this type of email for a car rental that I can remember.

Choice of cars for Emerald Club Members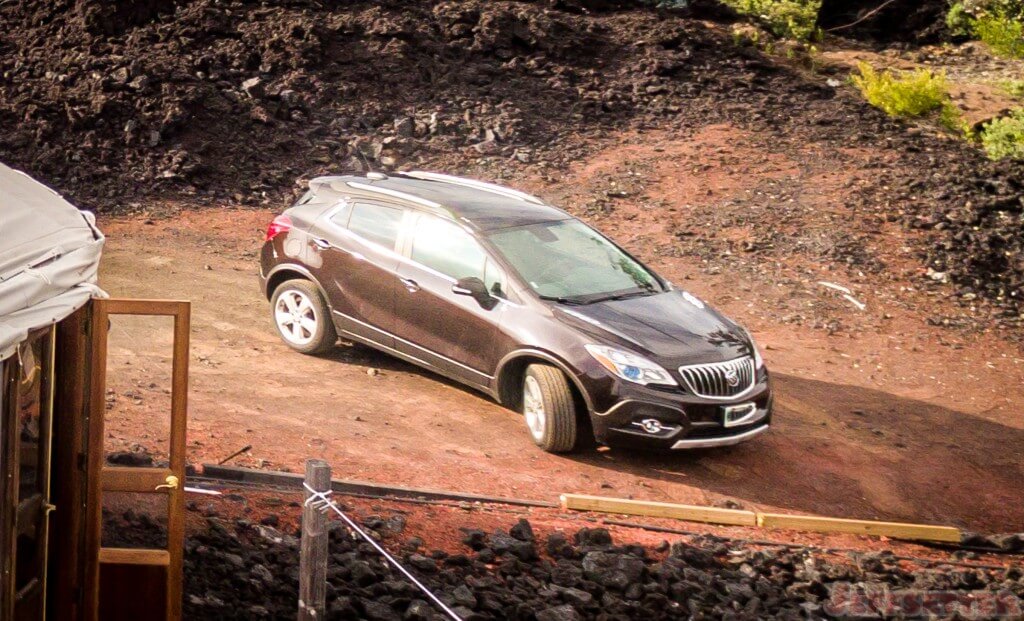 Next, the choice of cars. With National, you can choose any car in the emerald club aisle with your reservation. With Executive Club Status, which I currently have (although I can't remember how I obtained it/what promotion gave it to me off the top of my head or through an email search), you can select even nicer cars on the same reservation.
We chose a Buick LaCrosse, and it was wonderful. This was my first time driving a Buick since those years I spent with Miss Daisy back in 1989.
The car had storage space for our bags, lots of legroom and most importantly a hookup for our iPhones.
It was the perfect car for two travelers with way too much luggage to use for a week. We navigated the volcanoes, lava fields and the parking lot of our Yurt with ease.
Last, the continued helpful email reminders
I work in marketing, and have spent quite a bit of time with email marketing during my day. I can tell you that most companies SUCK at email marketing, because they focus purely on themselves. Instead of helping the customer or showing empathy, they focus purely on trying to get the customer to buy buy buy. I unsubscribe from most of these emails.
But National sends great emails. For example, here is an information packed email with all of the vital details of my car return. No need to look up reservation details from months back. No need to look up the return address or phone numbers. It's all there in a simple email.

This does not seem like much, but to me it is a big differentiator.
Why I might pay more for a car rental with National
In the world of car rentals, it almost always comes down to price. Agencies are all using the same cars, so the vehicle itself is rarely a differentiating point. These emails, which take almost no time to program, are a way to get customers to purchase based on loyalty vs. price alone. And that is powerful.
We will probably need to rent cars 20 more times during our journey, and I may just start at National before heading over to Kayak to price shop.
Ok, I probably will price shop and then look for the National logo. After all, their website listed prices are usually way too expensive for me.
I'm not the only one who is pro National. Here is a great article from Matthew Klint that talks about National Car as an airline experience. If only half of it came true!
Do you have a car rental company you prefer? Why?