Boeing's challenges with the 737 MAX continue, though they'll hopefully come to an end later this year. But, now, Airbus is redesigning the A350 center console as it has caused a couple of scary near misses.
So, the issue with the Airbus A350 isn't anywhere near as bad as the Boeing 737 MAX MCAS issue. But, the issue at hand is frightening nonetheless.
What's Up with the A350 Center Console
According to The Drive, the way in which Airbus designed the A350's center console, it's causing pilots to spill coffee on it. Specifically, the pilots are claiming that cockpit cupholders are too small, causing them to use the center console as a table. That, of course, isn't ideal as one small bump can cause the cup to spill.
When liquids do spill, it causes a short in the center console which has resulted in engines shutting that. Thus far, this has happened twice in the past eight months. Once was on Asiana flight, which caused a single-engine to shut down and a diversion near the destination airport. The second incident involved a Delta A350 flying from Detroit to Seoul, causing a single-engine to shut down and forcing a diversion to Fairbanks.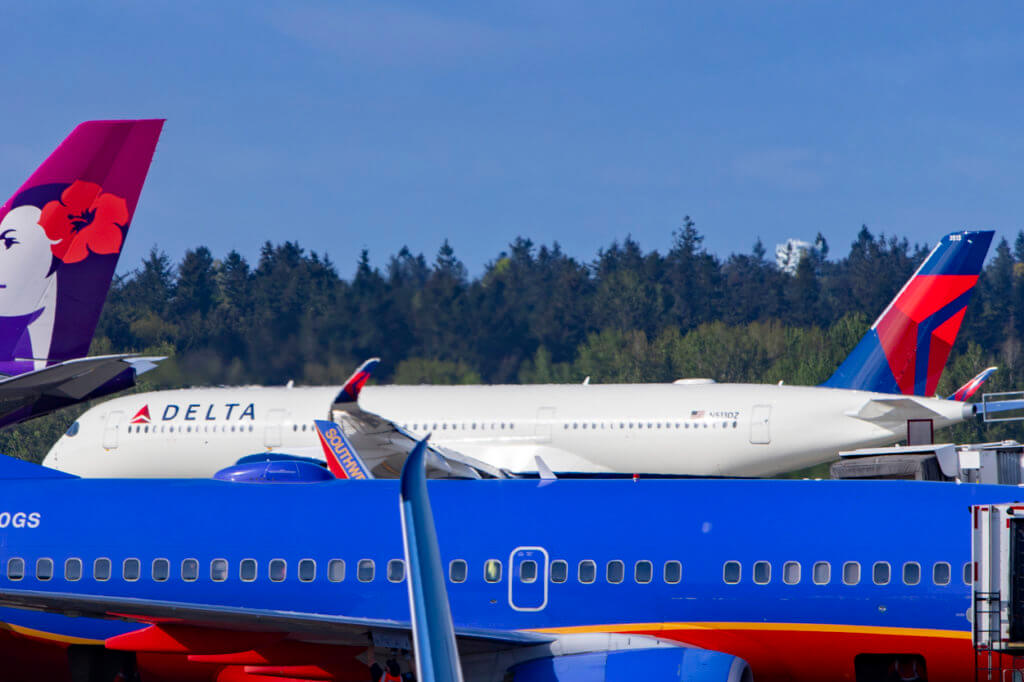 Airbus's Response
At this point, Airbus says that it's redesigning the center console to make it more resistant to liquid. That, of course, isn't a quick fix. So, the aircraft manufacturer created a cover to mitigate spills as well as procedures with how to deal with spills.
In the meantime,  European Union Aviation Safety Agency has released an airworthiness directive banning liquids in the cockpit near the center console. I wonder how pilots are dealing with that? Especially since these aircraft typically operate on long and ultra-long range routes.
Airbus Redesigning the A350 Center Console, Final Thoughts
This whole situation is a bit crazy. Cupholders on a modern aircraft are too small for standard size coffee cups? And, what the heck is up with pilots putting cups filled with liquid on their center console?! Seriously. That's crazy! There's just strange happening on both sides. Luckily, the issue hasn't caused total engine failure yet – and hopefully it never will.
Then again, engine failure isn't out of the norm for newer Airbus aircraft. After all, the A321neo were experiencing total engine failures early on in the life of the type. And, if I'm not mistaken, Hawaiian is continuing to have issues with its news.