Alaska Air has long been a pioneer in checked bag convenience with their print-at-home option. Now, they're taking things a step further with the all-new Alaska Air electronic bag tags.
Before we begin discussing the new electronic bag tags, let me start by saying how sorely disappointed I am that Alaska no longer lets you print your bag tag at home. When I was packing up for my recent trip to California, I wasted 20 minutes trying to figure out why the hell I wasn't given the option during check-in. A subsequent web search revealed that this capability was eliminated on September 12, 2022. Boo.
Alaska Air Electronic Bag Tags
Replacing Alaska's convenient print-at-home service is the new Alaska Air electronic bag tag. Manufactured by Netherlands-based BAGTAG, these electronic bag tags utilize an e-paper display that's legible under any lighting condition, requires no power, and is incredibly durable. All that you need to use them is an iOS or Android device with Bluetooth and the Alaska Air app. In fact, here are some quick and easy instructions from the manufacturer on using the Alaska Air electronic bag tags.
Sounds great, right? Unfortunately, most won't be able to get the tags right now. For the time being, Alaska is testing the tags with 2,500 Mileage Plan members, with wider availability expected in early 2023. In the meantime, the rest of us will have to continue to print our tags at Alaska Air's kiosks.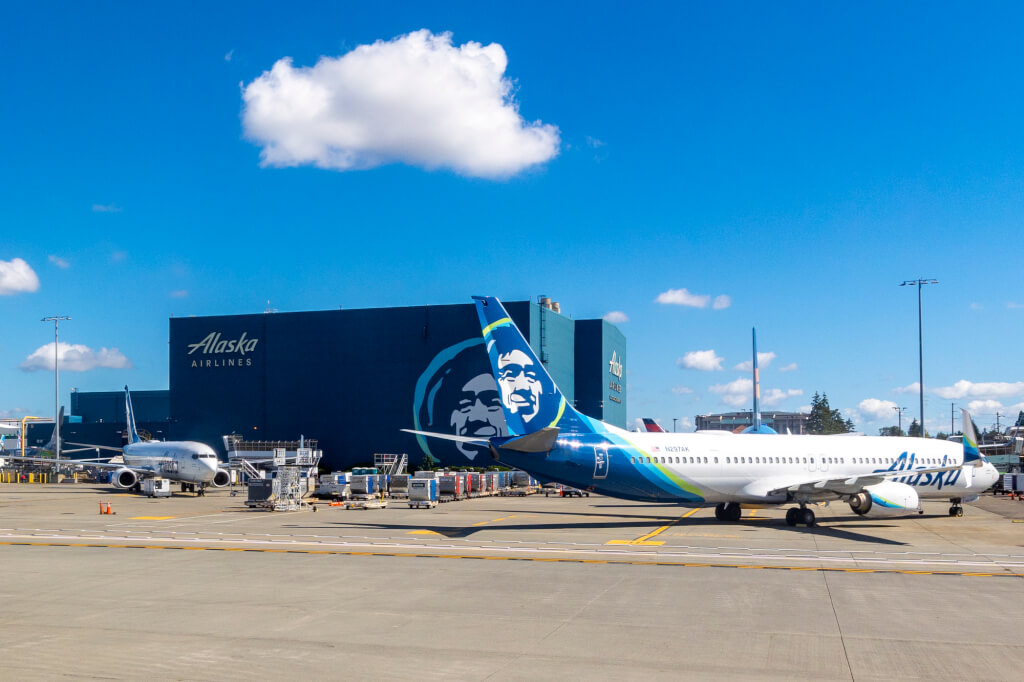 How Much Do the Alaska Air Electronic Bag Tags Cost?
Pricing isn't yet available, nor do we know how Alaska Air itself will sell its electronic tags. However, BAGTAG sells its generic version for a whopping $80. There is a slightly cheaper version, though it's integrated with a luggage strap which, to me, makes it more of a pain to use.
How Do The Tags Work Without Batteries?
If you aren't familiar with e-paper displays, also known by the brand name E-Ink, you might be wondering how the heck they can work without power. Well, the technology works by using charged particles to create the image on the display. Power is only required to make updates to the display. Once the image/text is updated, the particles will physically remain whether they continue to receive power or not.
In this application, your phone provides all the power the Alaska Air electronic bag tags need to update their displays over the Bluetooth connection. Pretty cool, huh?
Final Thoughts
If these tags do end up costing $80, I'd say that's pretty steep for the added convenience the tags provide. Whether or not that's worth it to you greatly depends on how much you value being able to skip the wait to use the kiosks. Lately, for me, those waits have averaged anywhere from five to fifteen minutes, especially since a lot of inexperienced people appear to be flying nowadays. So, for me, this is an investment I'm likely to make – especially since it's one I'm hoping will last for years into the future. Plus, the tags do work with a limited number of other airlines, including:
Lufthansa
KLM
China Southern
Austrian
Air Dolomiti
Swiss