While some airlines scale back their response to the pandemic, Alaska Air strengthens its coronavirus measures. So, now, virtually all passengers must wear a mask throughout their flight without exception.
While most US airlines require passengers to wear a mask throughout their flight, how far these mandates go varies greatly. The same holds true for social distancing measures onboard aircraft, as well as how and when aircraft are sanitized. For example, Southwest recently announced that they will no longer sanitize armrests between flights to reduce turn times. They do, however, continue to cap flight capacities to provide a "blocked" middle seat on most flights.
For its part, Alaska Air falls somewhere in the middle of its response to the pandemic. The Airline still constricts capacities and blocks seats, but they no longer guarantee blocked middle seats. However, they now have the strictest mask policy of any US airline.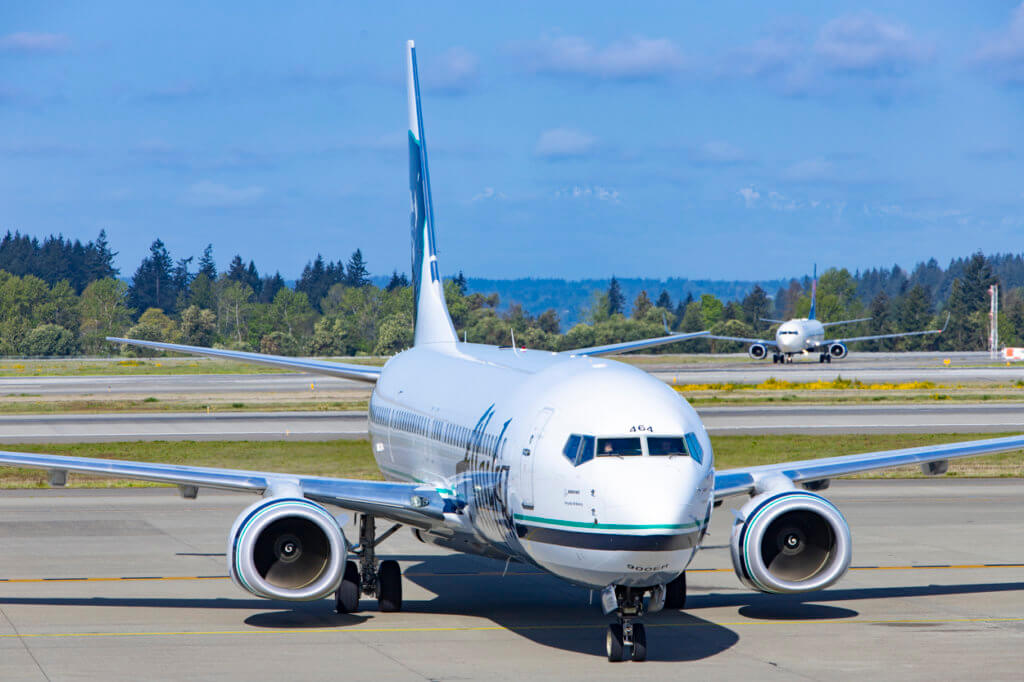 New Mask Policy
As of last week Friday, it is Alaska Air's policy that all passengers must wear a mask for the duration of their flight. This includes both the boarding and deplaning of your flight. Passengers are only allowed to remove their masks for a brief period of time to eat or drink. Those that do not have a mask will be offered one. If, however, you repeatedly refuse to wear a mask, Alaska will give you a yellow card and ban you from flying with them.
The only exception to Alaska's mask policy is for children under the age of two. Alaska says that if for any reason you are unable to wear a mask for the duration of your flight, you cannot fly with them. Plain and simple.
Cleaning
Alaska says they're going above and beyond the CDC's Guidelines for aircraft cleanliness. Now, the Airline is using electrostatic sprayers to dispense EPA-approved, non-toxic disinfectants onboard their aircraft. What's more, between flights, Alaska is cleaning "the most critical areas" using high-grade EPA-approved disinfectant, including crew areas. Then, once cleaning is finished, the crew uses ATP testing to ensure the aircraft is as sanitized as a hospital operating room.
Alaska Air Strengthens Coronavirus Measures, Final Thoughts
I know mask-wearing has become a decisive, political topic in the US. But, I'm glad Alaska Air is putting its foot down and standing firm. Wearing a mask is an effective method of preventing the spread of COVID-19. However, it does so by stopping the spread from the carrier – not by preventing infection of others wearing them. So, I think it makes sense for Alaska force compliance. Especially since it's those that refuse to wear masks that are more likely to be carriers/spreaders. And, of course, if you don't like it, you don't have to fly with them.