Last updated on August 10th, 2020 at 12:46 am
Last week, both American Airlines and United Airlines announced that they'd be ending social distancing measures onboard their flights. So, what does US airlines social distancing measures look like right now?
The US isn't doing a good job containing the coronavirus. While number were looking good a month ago, recent weeks saw record-high transmission rates. And, sure, the death toll may be declining right now. But will that continue to be the case as more and more Americans are infected? Heck, in Hawaii, we're seeing the virus rear its ugly head in care homes once again amidst increased infection rates.
So, with all that going on, it's a little perplexing to me that companies are beginning to act as if nothing happened. Don't get me wrong. I know doing things like flying at 50% capacity isn't sustainable. But things are getting worse right now than better. And if a company is pushing to get back to pre-COVID normal with all the backsliding we're doing, I think it says a lot about what their priorities truly are.
Alaska Airlines
My preferred airline states that they'll continue to block the middle seat on all flights through October 31. That's an extension of three months from the original expiration date of July 31, 2020.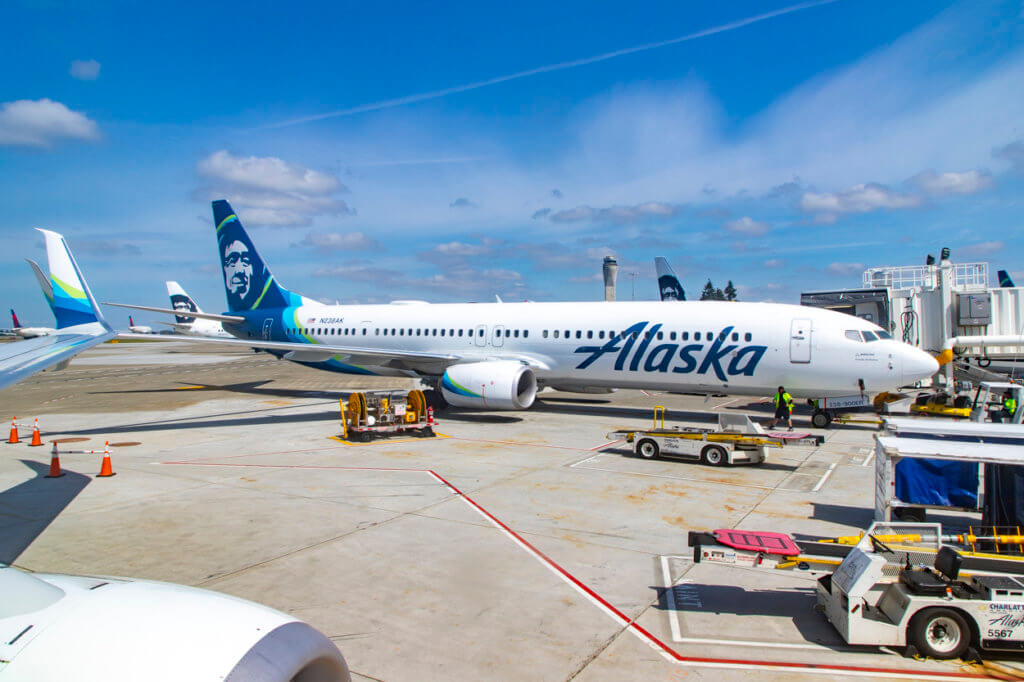 Allegiant Air
Their policies are a bit vague, but Allegiant states that they encourage passengers to not book the middle seat unless absolutely necessary. To me, this sounds like they have not blocked middle seats at all. However, they do state that the crew can move you once onboard to increase distancing. Passengers also have the option of taking an alternate flight if your scheduled flight is over 65% full.
That said, Allegiant makes it exceedingly difficult to find their COVID policies and updates. I mean, their entire website is a bit of a disaster, so…
American Airlines
American was probably the first US airline to announce that they're doing away with social distancing measures. And, that's a little ironic given their home state is one of the worst off right now in terms of pandemic control. Things have gotten so bad in Texas that they're reclosing certain businesses and pausing their reopening plans.
Alas, American saw it fit to begin operating their flights at or near 100% capacity again. This change in policy begins on July 1, though they've already been flying at 85% capacity or higher most of the time anyway.
At least, however, American now requires passengers wear masks onboard their flights. They're even going as far as banning passengers that repeatedly refuse to comply.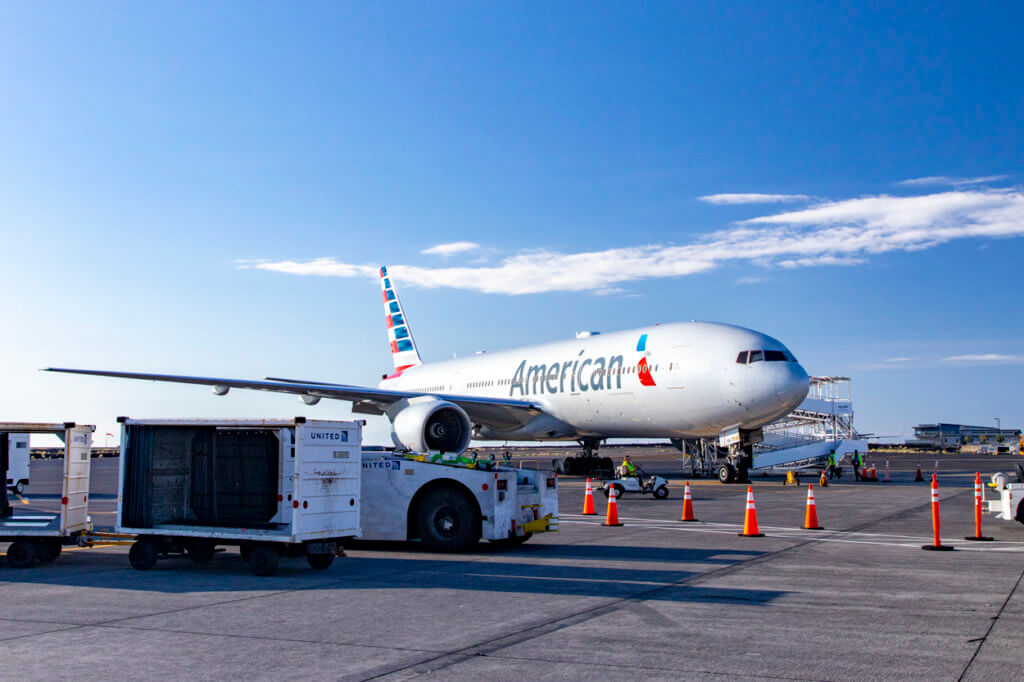 Delta Air Lines
Delta is the airline that is probably doing the most in terms of social distancing. They've committed to blocking the middle seat and select aisle seats on 2×2 aircraft through September 30. What's more, in domestic Delta One, expect to see a capacity cap of 60% and 75% for international Delta One.
Like most other airlines, Delta does require face masks to be worn onboard their aircraft. However, I remember reading an article in which CEO Ed Bastion says they won't kick people off for non-compliance.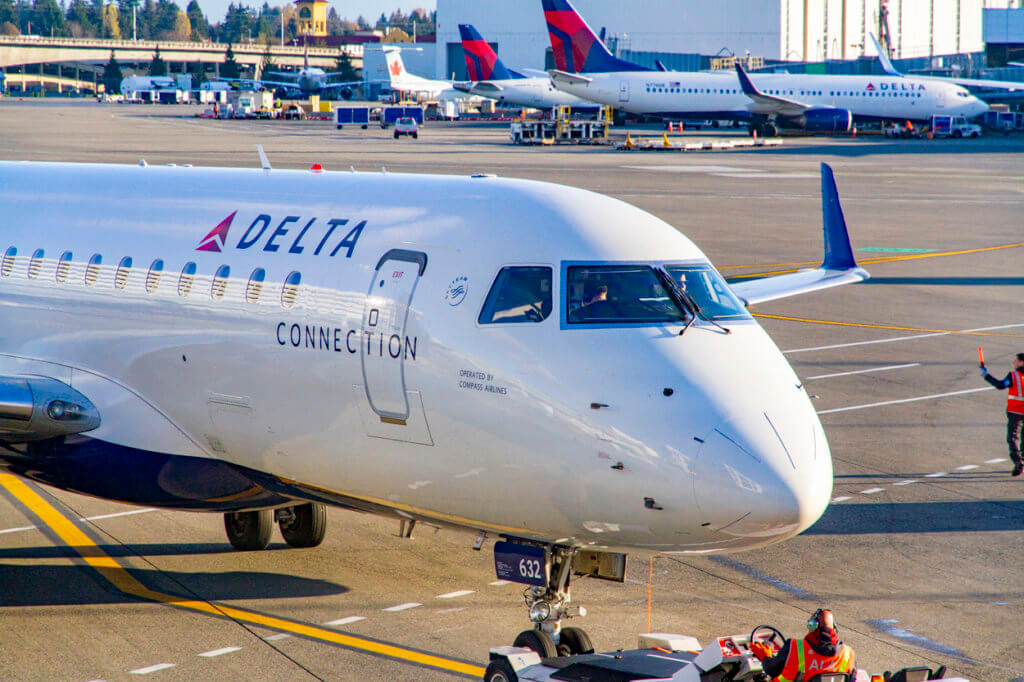 Frontier Air
In what appears to be a trend among US ULCCs, there is no attempt to socially distance onboard Frontier aircraft. They don't even address the issue at all on their website. That said, their information is a whole lot easier to navigate that Allegiant's.
That said, Frontier is doing temperature screenings before their flights. If you have a temperature of 100.4 or higher, you will not be allowed to board. Further, face masks are required onboard.
Hawaiian Airlines
Though they don't explicitly state it, Hawaiian Airlines is offering socially distanced seat assignments through July 31. On the A321neo, this means having the middle seat blocked, while only the two middle seats (2x4x2) are blocked on the A330s. For Hawaiian's fleet of Boeing 717s, this means blocking the aisle seat on the port side of the aircraft and the middle seat on the starboard side (2×3).
Hawaiian Airlines does require masks be worn onboard their aircraft. However, they don't allow you the option of taking an alternate flight if you feel your schedule flight is too full. And, they do reserve the right to increase capacity on flights if necessary.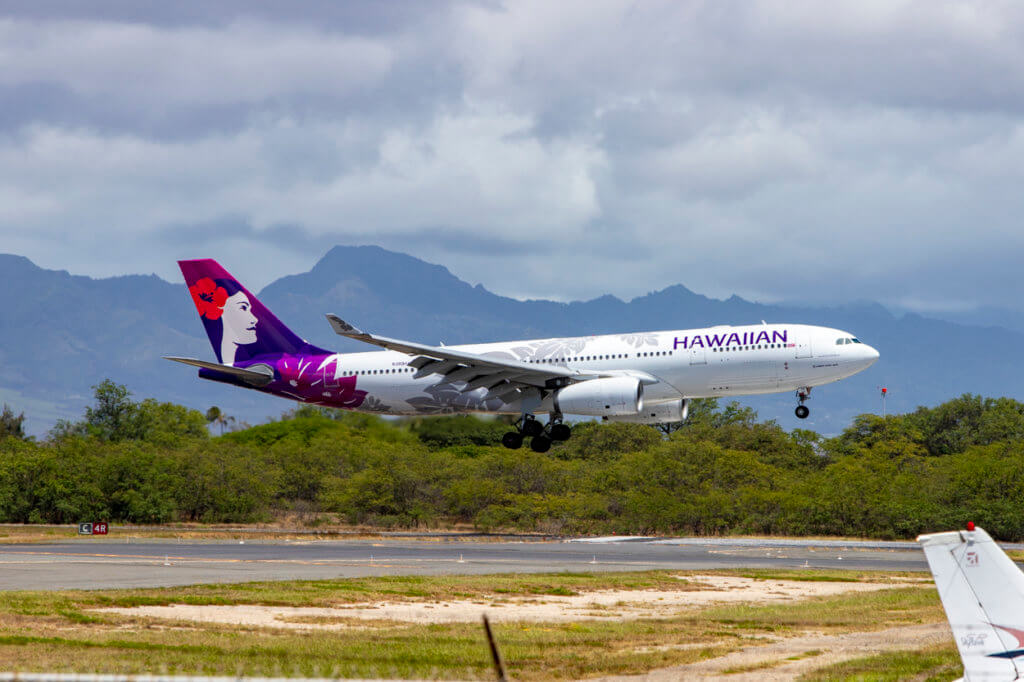 JetBlue
Much like Alaska Air, JetBlue is blocking all middle seats through July 31. They also require face masks onboard their aircraft. However, JetBlue doesn't mention the ability to take an alternate flight if you feel your flight is too full. So, I take that as either they don't allow capacity flexing like the other airlines do, or they simply don't allow you the option.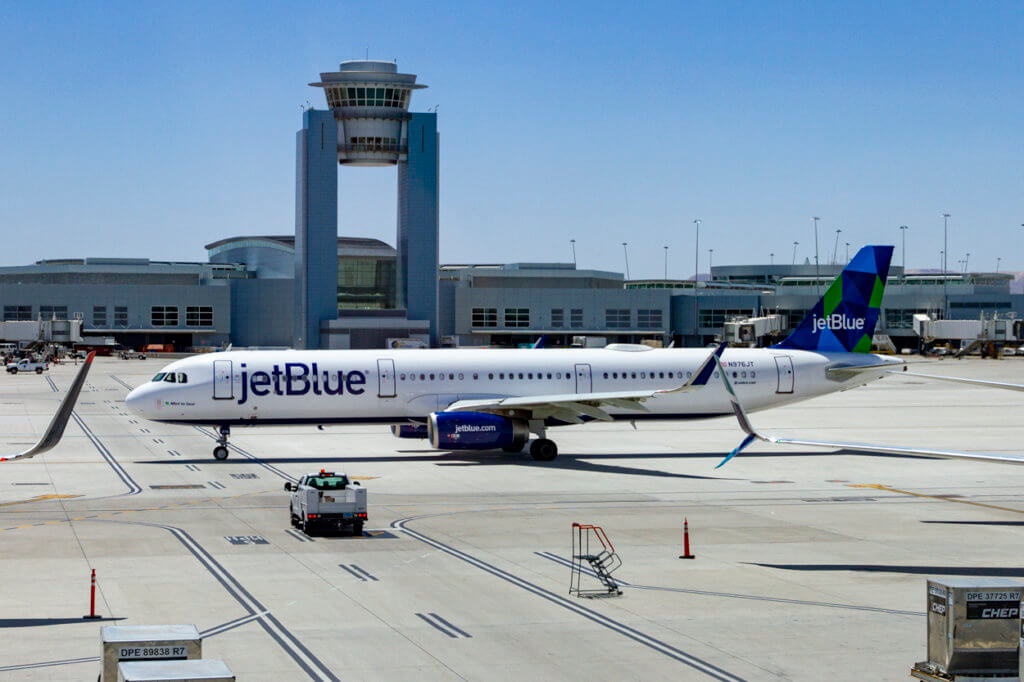 Southwest
Like Delta, Southwest has implemented social distancing procedures through September 30. They claim that this entails blocking the middle seats on all flights, but Southwest doesn't have assigned seating. So, in practice, I'm sure this means they're simply putting a capacity limit on all flights. What's more, Southwest has modified their boarding process so that only 10 passengers are cued at a time.
Southwest isn't allowing passengers to change their flight if they feel its too full. Or, at least, not that I've been able to find.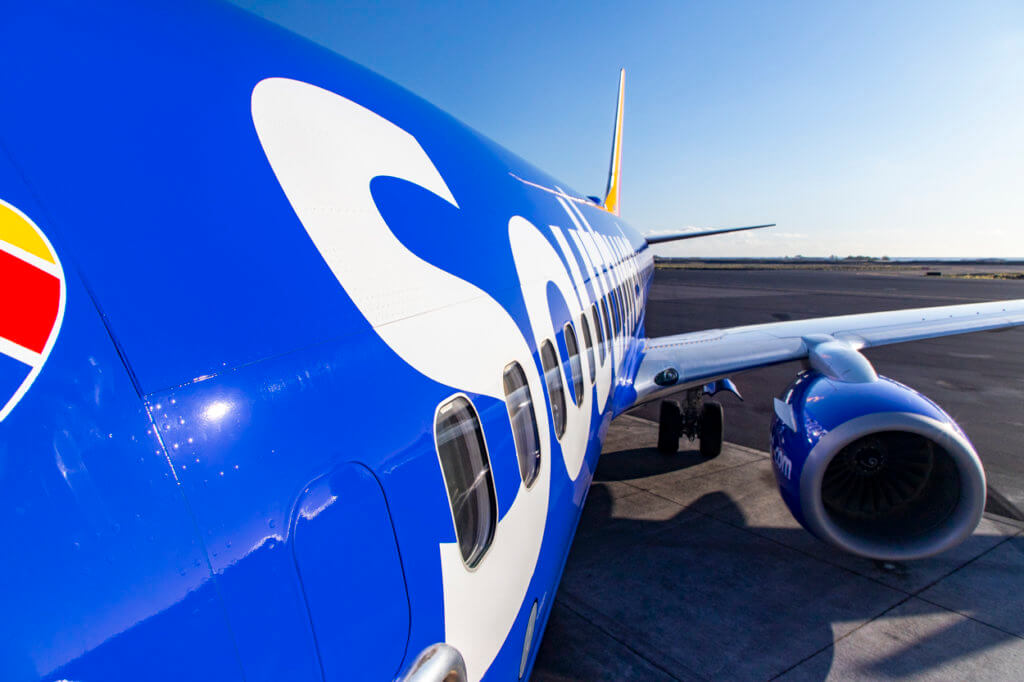 United
United never had a formal policy for blocking the middle seat. And, while they did do this for a time, I hear the practice was rarely followed anyway. But, I can't say I'm surprised given the airline is run by Scott Kirby.
That said, United does require masks onboard all of their flights. And, they do say that they'll contact you and give you the option to take an alternate flight if your schedule flight looks like it'll be "fairly full."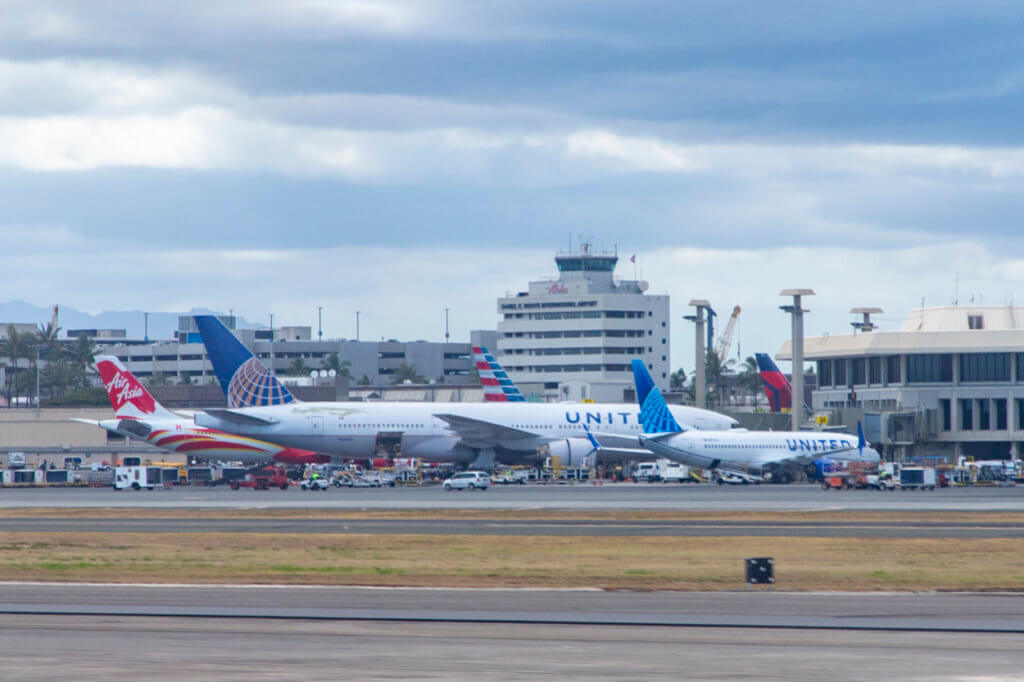 US Airlines Social Distancing Measures, Final Thoughts
Much like the rest of our nation, our airlines' response to COVID-19 has been all over the place. And, clearly, the former US Airways executives are placing profits over safety. But, that should surprise no one.
For me, while I miss traveling, I'm in no hurry to get back up in the air anytime soon. Especially not with the way things have been going recently. And, as I've said before, I have far too many high-risk people in my life to take that kind of chance. That said, I still haven't canceled my plans for Maui in August. We've got about a month and a half till I really gotta make a decision, so we'll see!