Thank goodness!  Alaska Air updates boarding process, and will, at a minimum, make the process a whole lot simpler.
Current Boarding Process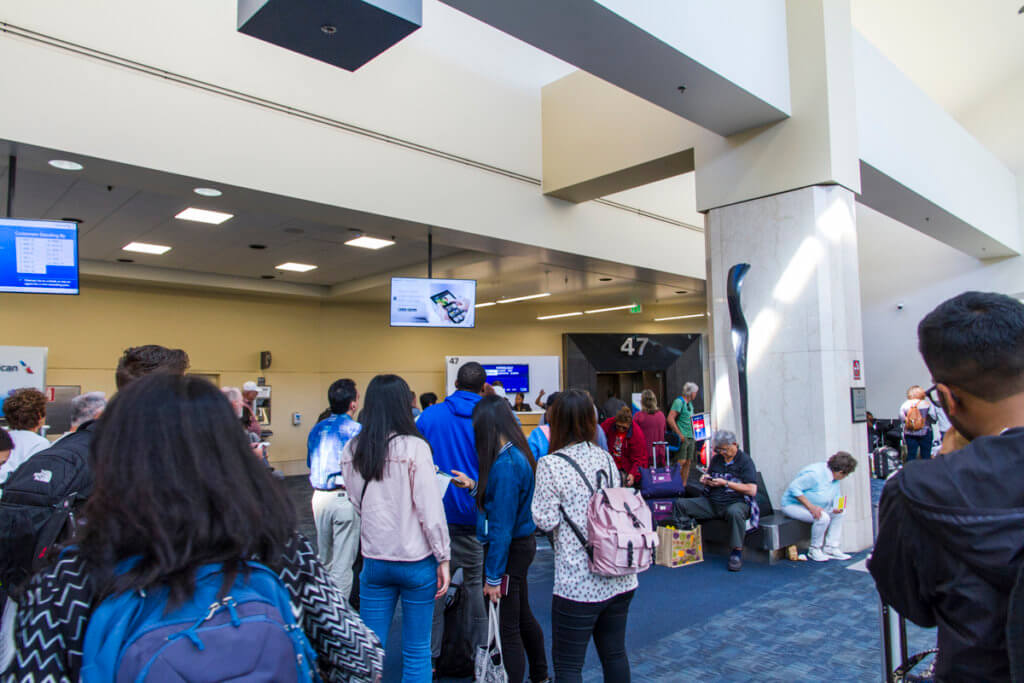 If you fly Alaska Airlines regularly, you're probably not a fan of their boarding process.  I know I'm not, especially with the difficulty hearing announcements with my last flight from SFO to HNL, but more on that later.  And that's because today, boarding with Alaska happens life this today:
Pre-boarding for those needing assistance or extra time
First Class and active duty military
Mileage Plan MVP Gold 75k, MVP Gold, Million Milers
Mileage Plan MVPs and Premium Class passengers
Back half of the airplane
Front half of the airplane
There's nothing wrong with the boarding order, but trying to listen for the gate agents to list those groups?  Forget about it.  It can be confusing, and people don't always hear the announcements, so something has to change.
New Boarding Process
Beginning July 18, 2018, Alaska Air will be implementing a new boarding process that should make things easier.  The boarding groups won't change, but they'll now be given letter names:
Pre-boarding for those needing assistance or extra time
First Class and active duty military
A Group:  MVP Gold 75k, MVP Gold, and Million Milers
B Group:  MVPs and Premium Class
C Group:  back half of the aircraft
D Group:  front half of the aircraft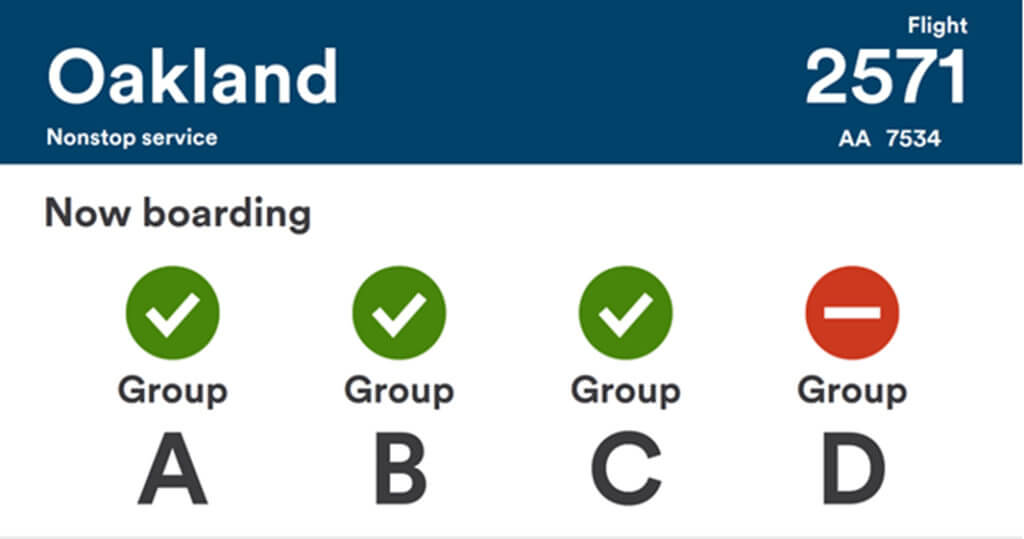 So, again, not a massive change here.  But instead of having to listen for your row number range, Mileage Plan status, etc. you can now listen for your group letter instead.  This should make announcements shorter and easier to understand, though things will remain the same otherwise.
Boarding Pass Update
With the new boarding process comes updates to Alaska's boarding passes.  The new boarding passes will have a cleaner, easier to read layout, and will add the boarding group letter.
Again, not a significant change, but one that'll make life a little easier.  And it's a necessary change with the advent of boarding groups.
Me?  I use digital boarding passes, so this won't affect me at all.
Alaska Air Updates Boarding Process, Final Thoughts
I'm a fan of Alaska Airlines.  In my opinion, they're better than Hawaiian (though I prefer Hawaiian's A330 2-4-2 seating) with better customer service, IT, in-flight experience, baggage times, etc.  Heck, even the credit card is worlds better with Alaska than Hawaiian.  But their boarding process has always driven me crazy, which is the one area Hawaiian did better, until now.  And it's nice to see that Alaska didn't go berzerk like American, which now has 8 zones… Even for a tiny CRJ-200!